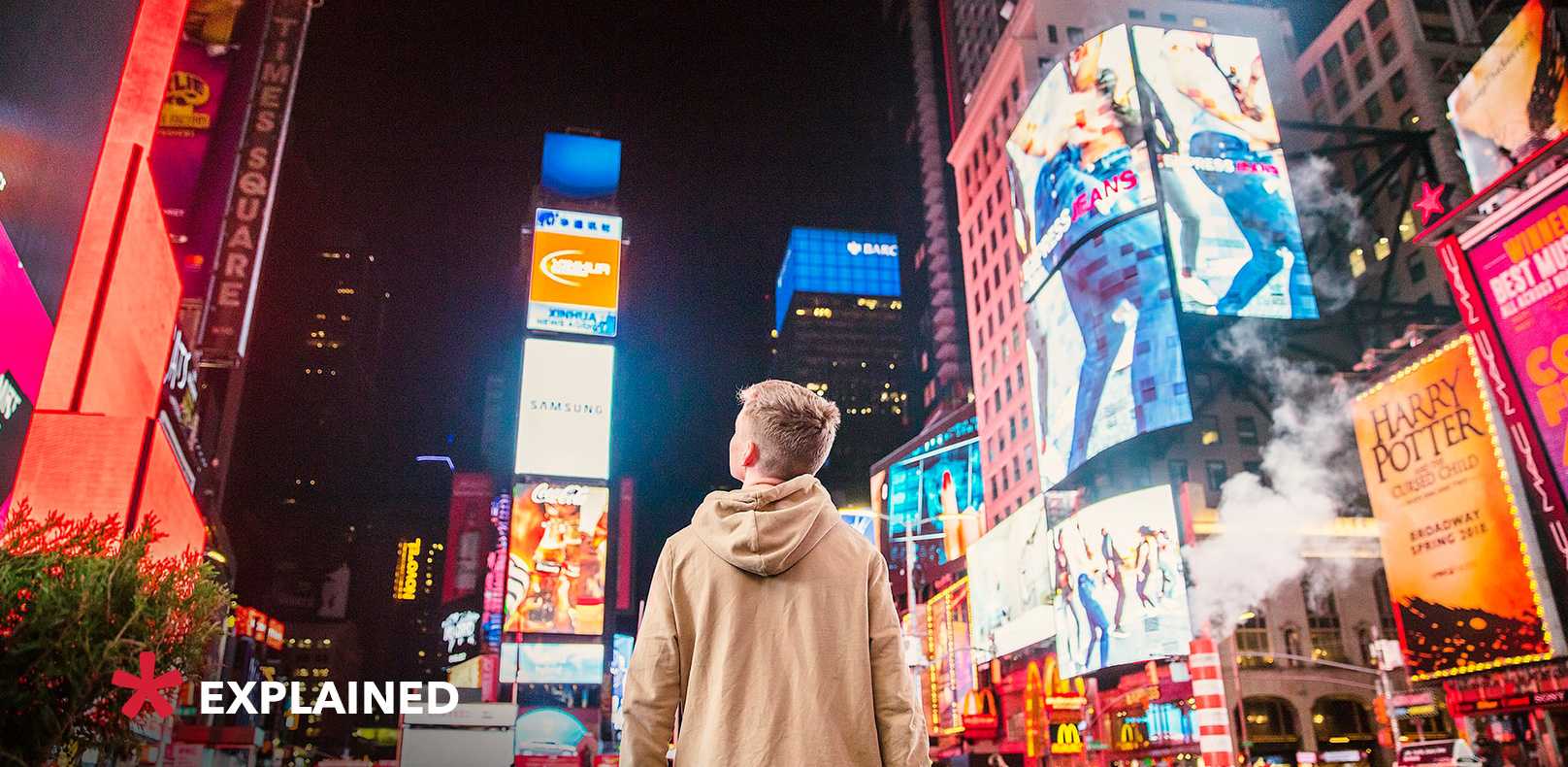 16 Programmatic Trends Shaping the AdTech Industry in 2020
Programmatic advertising is developing rapidly. According to the eMarketer research, more than 82% of U.S. display ads will be purchased using programmatic in 2020. Programmatic is becoming a dominant model for trading all media types.
Yet, there is a long road for it to cement its positions in the new sectors, like CTV, DOOH, and in-game advertising. Technological advances in AI and machine learning are apt to reinforce the programmatic ecosystem and provide new opportunities for targeting. Nevertheless, the industry is facing issues regarding privacy, data collection, and fraud. We prepared the list of programmatic trends that are shaping the adtech industry in 2020.
1. Online privacy awareness
In the past couple of months, as the use of third-party data was abruptly canceled, many social media sites had to re-evaluate how they use and collect customer information. A surge in privacy legislation, such as Europe's General Data Protection Regulation (GDPR) and the California Consumer Privacy Act of 2018, is making it much harder to use tracking cookies to target and personalize ads for users based on their online behavior.
According to GDPR: "CMO's require effective data rights management systems to ensure they don't lose their most valuable asset — data."
This new regulatory framework disrupts the existing models of tracking user's behavior but opens the doors for advertisers to gather users' data with their consent. The scale of the data might decrease, but in the long run, the policy will increase the quality of available data.
2. Post-cookie optimization
The programmatic industry took a hit after Google announced that it's going to eliminate third-party cookies in 2022. Last autumn, when Firefox announced its decision to block third-party cookies, publishers and advertised were immediately affected. In Germany, where this browser has significant market share, buyers' bid rates were down by as much as 40%, while the publisher's revenue also dropped significantly.
Nevertheless, James Prudhomme, Executive Vice President of Index Exchange, voice careful optimism in his comment for IAB:
"It's challenging in the short term, but long-term, we think the loss of cookies is going to move our industry to a more people-based advertising model. If your focus is on the user and how to earn their trust — as ours is — solutions built around deterministic, first-party data become the clearest path forward."
We've recently explained in detail how cookie elimination will influence advertisers and publishers.
3. Contextual targeting
In the last couple of years, contextual targeting lost its prominence in favor of behavioral targeting, with the help of cookies. This method frequently gathered information on the users without their direct consent.
Nevertheless, the GDPR and the ongoing browser wars caused a resurgence in contextual advertising, since it does not use cookies and does not target users directly. Moreover, the recent advances in AI strengthened automatic content analysis of the web pages. Now, AI can better grasp the content and intent of the page before placing the ad.
4. Artificial intelligence
Artificial intelligence (AI) underpins the growth of programmatic advertising ecosystem. Machine learning can make sense of the large data sets and notice nuanced correlations in the user's behavior. AI and ML can map the user data with viewing metrics and suggest the best placement and ad format. AI can help to identify buyers' patterns better, increasing ad efficiency and reducing the cost of acquisition.
According to Admixer CPO Elena Podshuveit, AI is a natural add-on to the industry that has the potential to balance out excesses, amplify bidding strategy, and match ads with the most suitable audiences.
A Deloitte survey of over 1,100 early adopters of AI, detailed that 82% of them witnessed a positive ROI from AI initiatives. Programmatic advertising is also warming up to the idea of AI that can predict customer behavior with unprecedented accuracy. Watson, IBM's celebrated AI platform, reduced cost per click by 71% when companies used it to buy ad spaces.
5. Ad fraud prevention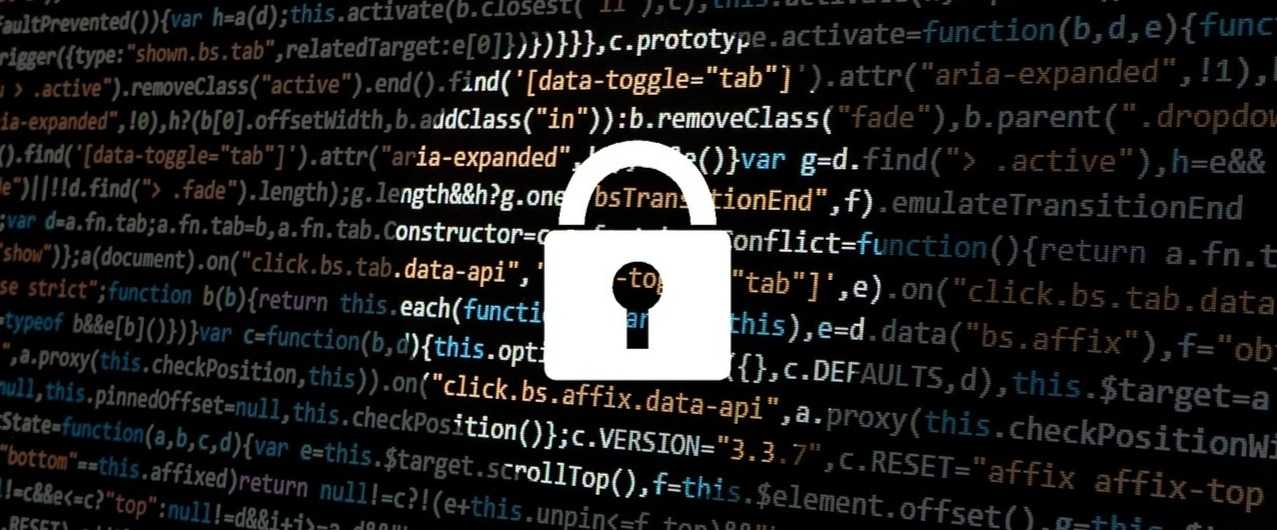 Adtech faces a growing problem with the transparency and accountability of the resellers. Damage from fraud related to domain spoofing and other security breaches resulted in $19 billion loses for advertisers in 2018 alone. A report by CHEQ, a cybersecurity firm, estimates that ad fraud damages will touch $26 billion in 2020, $29 billion by 2021, and $32 billion in 2022.
The industry is trying various frameworks to combat this defect of the ecosystem. IBA recommends publishers to implement ads.txt, a file with verified sellers of the publisher's inventory. This allows advertisers to detect unauthorized resellers and prevent fraud in the early stages of programmatic buying. 
Ads.txt is currently available only for Desktop traffic, but the IAB lab is also working on the mobile version. They are also working on problems with scaling the ads.txt protocol to make it flexible for resellers. In addition to ads.txt, IAB lab introduced sellers.json, a mechanism for buyers to discover direct sellers or intermediaries in the selling of digital advertising spots.
6. Voice-activated ads
Voice-activated virtual assistants are getting a footing in the advertising ecosystem. The market is maturing with Amazon selling over 100 million devices paired with Alexa last year, while Yandex reported $20 million in revenue from its voice assistant Alisa. The vast majority of traffic comes from voice-activated purchases of household items, clothes, and games.
Gartner predicts that by 2020, 30% of web searches will bypass the screen and happens through voice-activated devices. Programmatic will play a profound role in integrating voice-activated ads with the rest of the advertising landscape. It will help optimize ad spaces in the at-home smart devices with in-store ads, audio, and visual ads, mapping the customer journey.
7. 5G bolstering programmatic
The introduction of 5G internet is going to be a significant boost for programmatic advertising. With the bandwidth 100 times higher than 4G, it is poised to make processing power intensive programmatic a mainstream form of advertising. It will allow advertisers to reach more channels at a higher speed. The display ads will load faster and with greater convenience for the users.
The unprecedented speed of 5G will eliminate the lags and allow videos to buffer more quickly, making streaming a common media channel. Additionally, 5G will propel the growth of in-app and in-game advertising, as well as ads in wearables and smart home devices.
8. In-game advertising
2020 will be the year when in-game advertising comes of age. It is still a new and revolutionary field in the industry. Retargeting is relatively uncommon in gaming apps, while it demonstrates substantial ROI. In 2020, the oversaturated market of mobile gaming will likely diversify its sources of monetization and give in to the programmatic advertising.
The introduction of 5G will certainly give an additional boost for the effectiveness of in-game advertising. The industry will develop new metrics to pinpoint viewability, visual engagement, and brand recognition in games. Programmatic advertising is yet to determine the pricing structure for this segment. The path forward is to identify premium in-game segments with higher returns and tailor creative guidelines for genres.
9. DOOH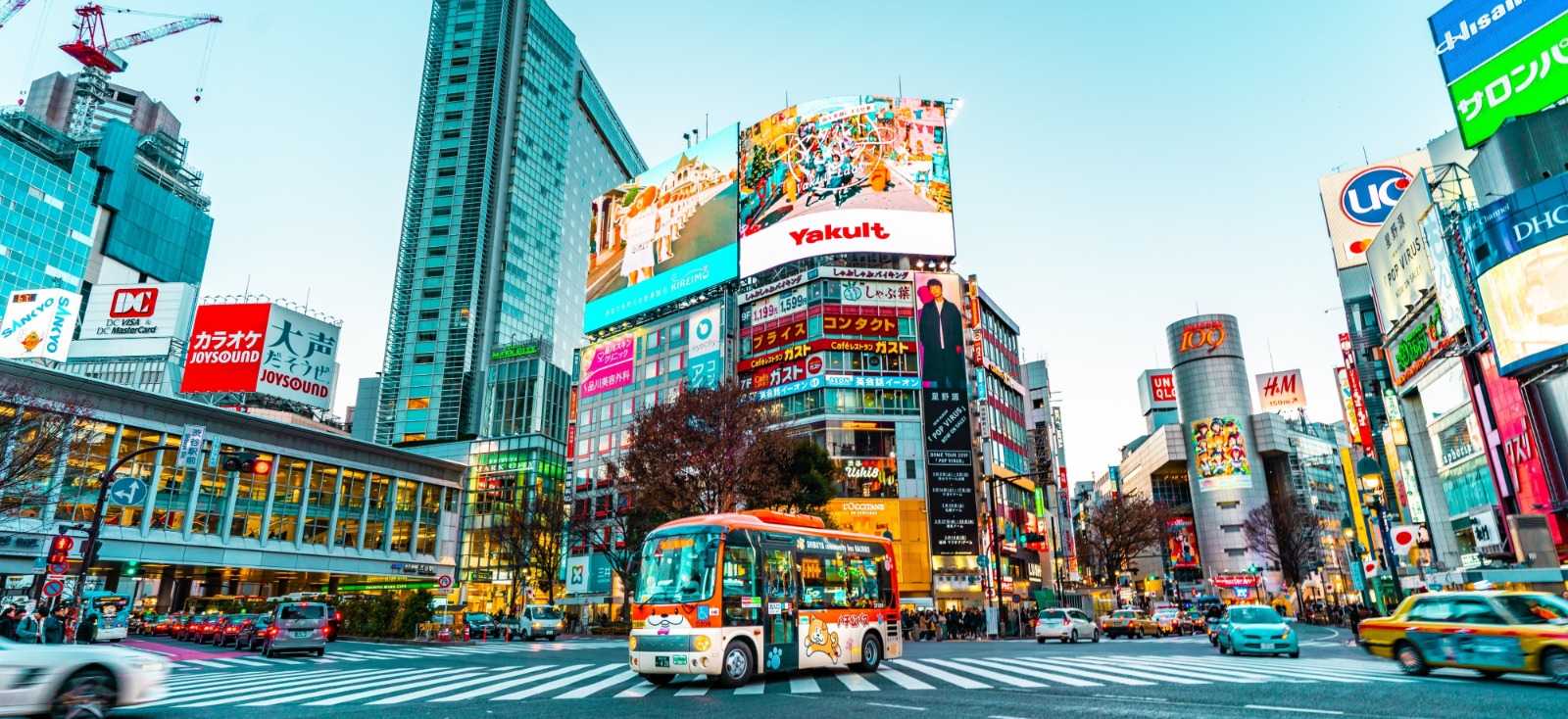 The coming years are going to revolutionize traditional out-of-home advertising by adding a digital component to it. DOOH, paired with the use of mobile location data, has an aptitude to drive conversions in the offline world. Trading outdoor ad spaces and estimating audiences by the foot traffic is a thing of the past.
Programmatic in DOOH will enable targeted audience planning and ad buying while delivering the most relevant and seamless experience for customers.
10. Wearables
Smartwatches and other wearable devices are becoming a hot consumer product. According to the estimates, 305.2 million wearable devices were shipped globally in 2019. This figure is projected to grow to almost 490 million by 2023.
Wearables already gather information on health, lifestyle, location, and other metrics. The availability of such data enables advertisers to target the strongest prospect in the right location, time, and with the most appropriate message.
11. Deeper ad personalization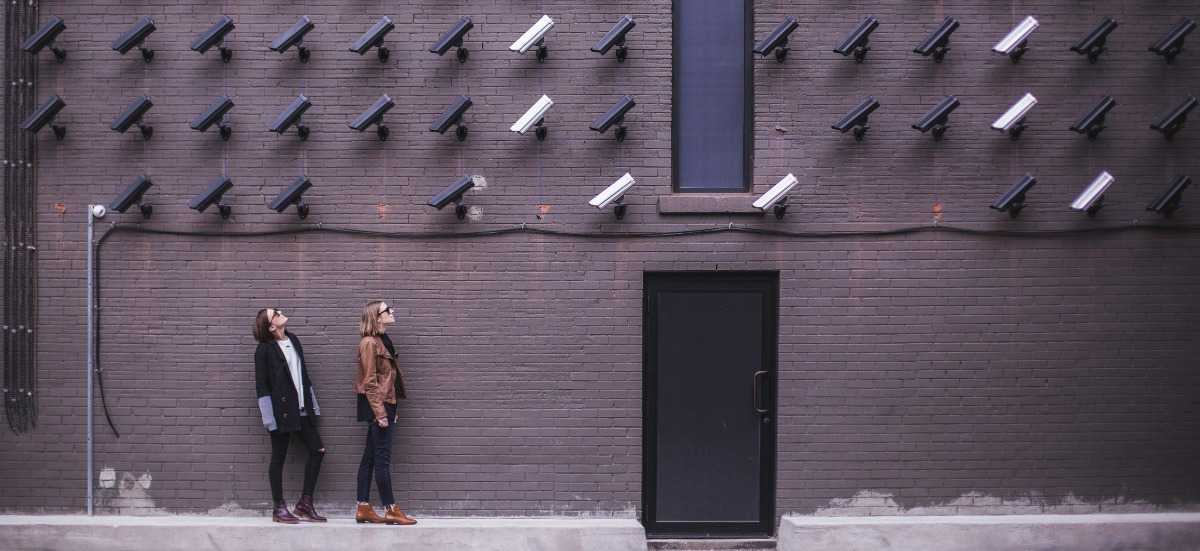 As the web is maturing, the audience is getting smarter and more demanding. It is getting harder for advertisers to reach their prospective customers without smart audience management, segmenting, tailored targeting, and highly personalized ads. That is where programmatic advertising comes in handy. Programmatic ad technologies enable advertisers to measure the impact of their creatives and adjust them in real-time. Dynamic ad creatives allow advertisers to customize their ads and deliver highly personalized messages.
The abundance of data and AI-based predictive modeling allows programmatic to tailor the message for specific demographics, device type, location, and time.
12. Agency vs. an in-house team
According to the IAB Europe survey, 86 % of brands that are active in programmatic have some in-house capabilities. There are brands that fully-transitioned to in-house teams for their media buying (39%) and companies with partial capabilities (47%). Brands usually use in-house teams for strategic activities, while outsourcing tactical and technical functions such as campaign optimization and data management.
13. Over the top ads in connected TV (CTV)
According to eMarketer, there are currently 190 million CTV users with this number expected to reach 204.1 million by 2022. Streaming services, such as Netflix, Hulu, and Amazon Prime, are surging in viewership, and capitalize on OTT advertisements. In addition, in November 2019, Disney launched its streaming service Disney Plus, further boosting the industry and leaving traditional TV far behind.
A PwC report estimates that programmatic TV will represent approximately one-third of global TV ad revenue by 2021.
14. Digital audio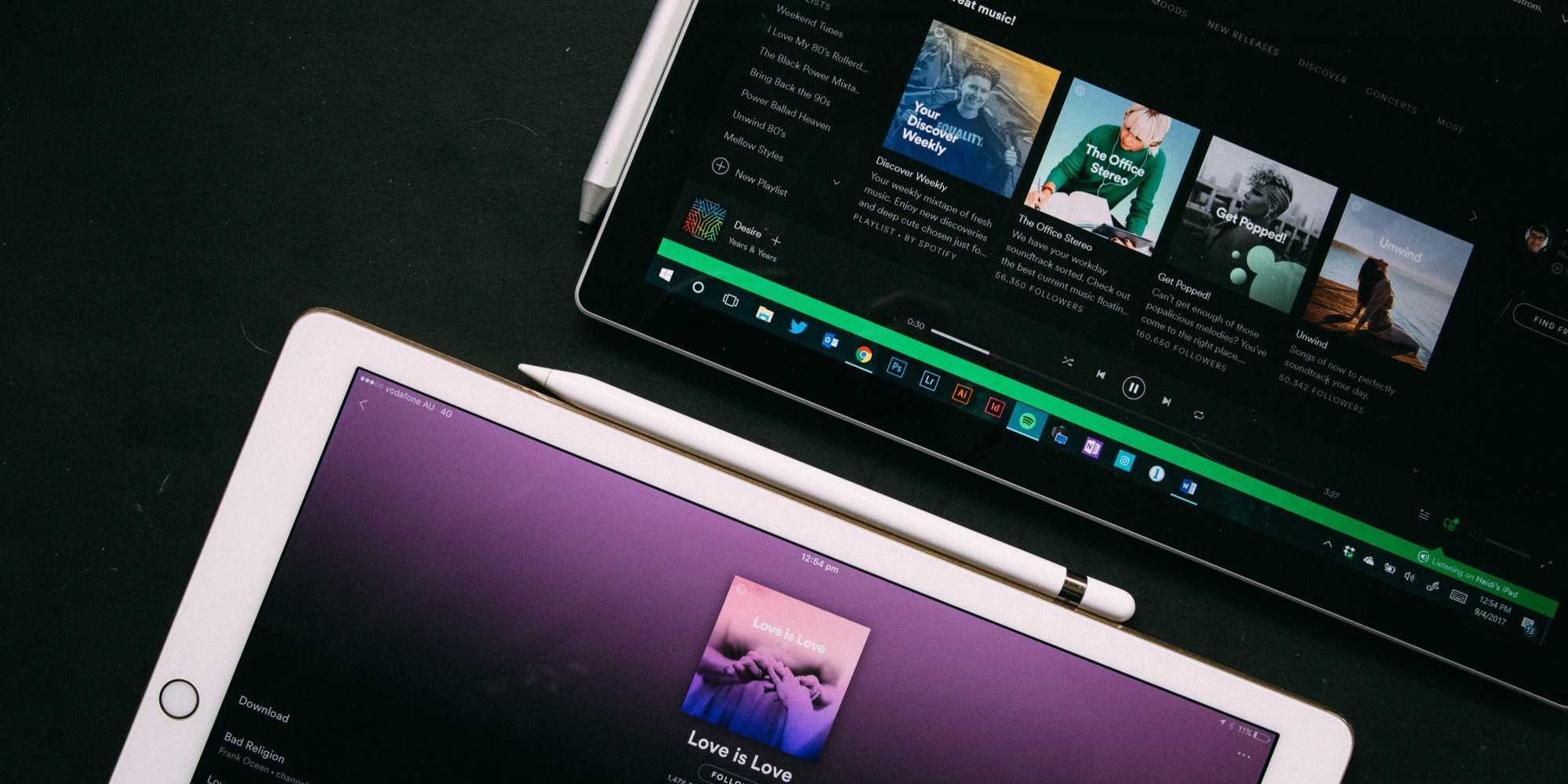 SoundCloud, Google, Pandora continue to make substantial earnings from programmatic advertising.
Spotify is scaling up its programmatic advertising. In 2018, they reported 94% of revenue growth. Podcasts are also making waves in the industry. According to the 2019 Podcast Revenue Report, advertisers spent $479 million on podcasts in the U.S., a 53% increase since 2017.
We previously explained how digital audio advertising works and how it can be reinforced by a companion display ad.
15. Open web vs. walled garden
It seems like we are witnessing the end of public infatuation with walled gardens, a closed ecosystem in which all the operations are controlled by the ecosystem operator (i.e. major tech corporation). According to the survey by OpenX, consumers spend more time on the open web than on Instagram, Youtube, Facebook, and Amazon. That includes longer sessions and more browsing sessions per day. Over 30% of people say that they use Facebook and Youtube less than they did a year ago. The primary reason is less relevant and engaging content.
In contrast to walled gardens like Facebook, Instagram, YouTube, and Amazon, the open web is the place where consumers are most likely to find relevant ads, that would make an impact.
16. Omnichannel advertising
Nowadays, people own a lot more consumer electronics devices than in any previous decade: a smartwatch, a smartphone, a tablet, etc. With an omnichannel approach, advertisers can comprehensively reach all these devices. Programmatic adtech allows them to streamline ads, and at the same time, customize them to suit various devices.
An omnichannel approach allows advertisers to track better and predict customer behavior and achieve maximum conversations by serving the ad in the right medium and at the right time.
Summing up: the path forward
The adtech industry is expected to benefit from the advances in AI, developing better personalization and behavioral targeting. Programmatic is expanding to new maturing media formats, like CTV, DOOH, and Digital Audio. At the same time, the industry is facing issues regarding privacy and data collection. It will have to adapt to new regulations, as well as transition to the post-cookie model.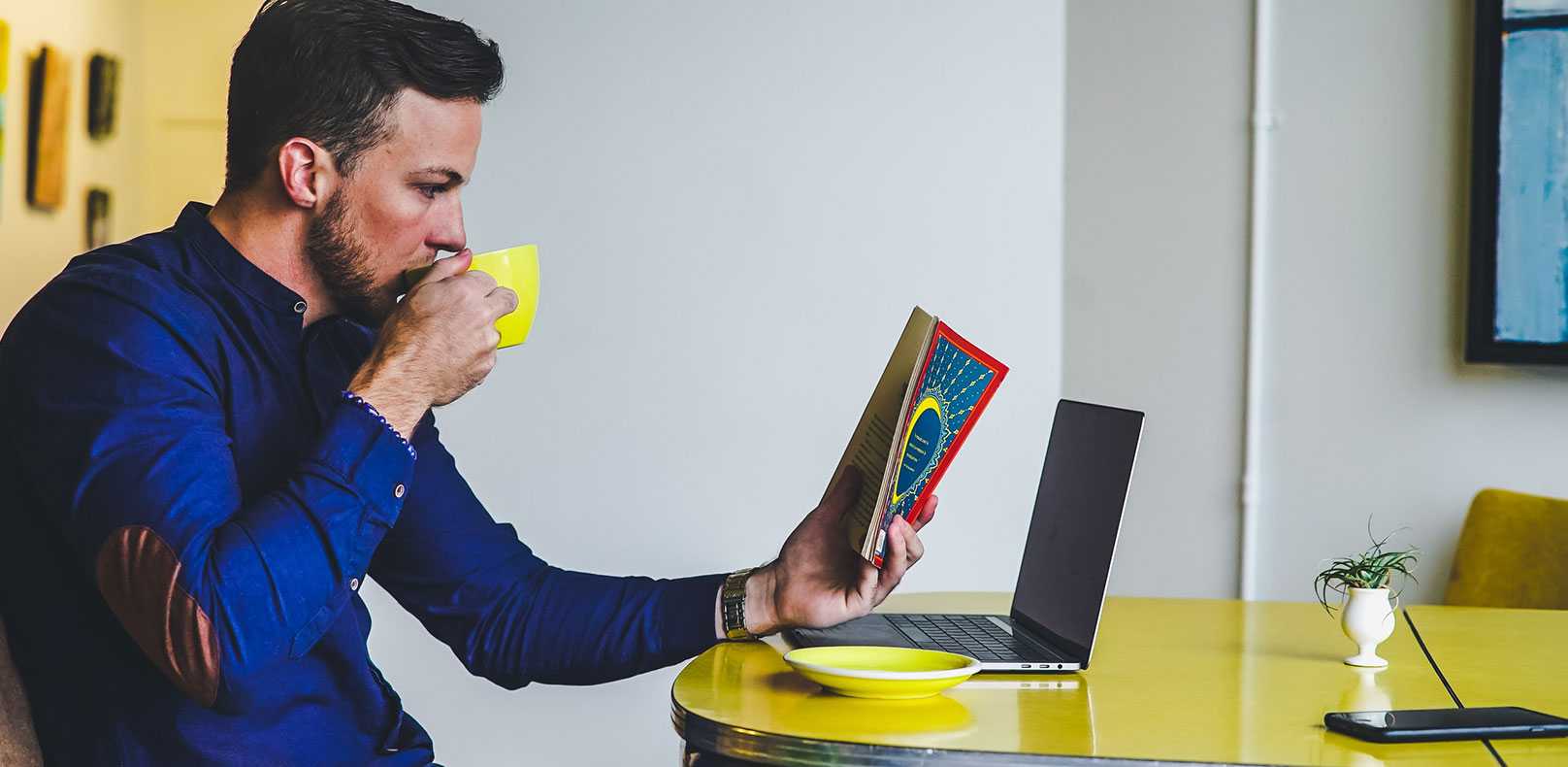 Quarantine Chronicles: What to Read, Watch and Listen to While Distancing
Coronavirus pandemic has made millions of people turn to remote work. Social distancing may be an effective measure to stop the virus spread but it also leaves us wondering how to spend the extra free time.
We've asked our colleagues to share educational content that helps them stay sane during the crisis. Check out the list for the best books, podcasts, online courses, and media to keep you in the loop on what's going on in the world and the adtech industry.
Nina Bohush, Global PR Manager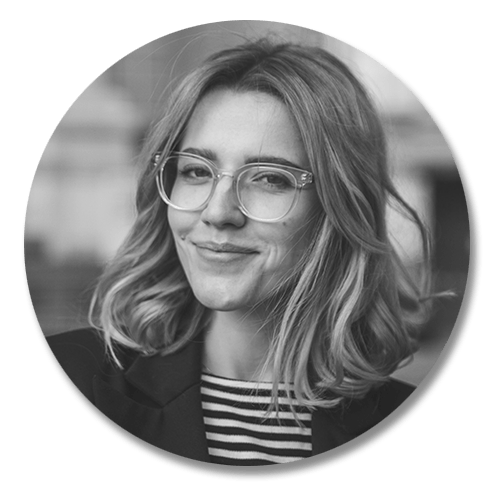 These quarantine days remind me of times when I was a kid. The only difference today is that I have to spend 8 hours working from home instead of diving into movies and books. However, the remote work saves me at least two hours per day, and I'm going to spend them wisely.
First, I will finally read all those articles which I used to save for 'later'. You probably know that 'later' never happens. In these days of self-isolation, I'm going to curl up on the couch and enjoy reading my favorite online media.
Articles
ExchangeWire publishes interesting opinion-pieces from the industry thought-leaders, while The Drum journos always keep their fingers on what's happening in digital advertising today. I also adore Adsider for their style of writing, always with a hint of irony.
Here are the worthy recent pieces:
Podcasts
I recommend these three: The MadTech Podcast, Talking Stack, and Growth Marketing Toolbox. These podcasts present the latest news stories, the brightest minds, and the best tools in martech and adtech industries.
Courses and Webinars
I've already signed up for a Spanish language course and for a free Digital Transformation Festival from The Drum media (March 16 ‒ April 30).
Miscellaneous
I'll try to do more things that will take my mind off the current affairs. I'll definitely spend time yogging, reading horoscopes, watching YouTube food blogs, and meditating.
These are my recommendations. Ask me if I did anything from the list above in a few weeks!
Ivan Fedorov, New Business Director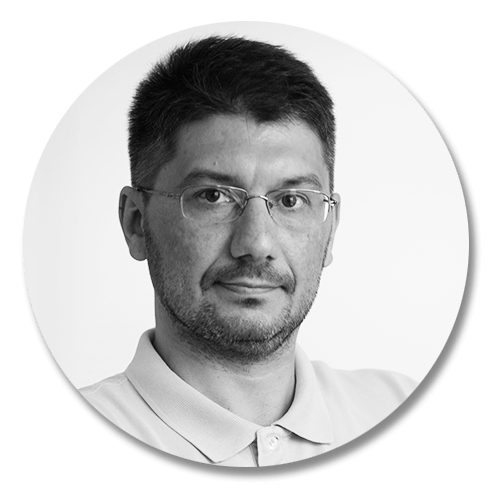 However gloomy the situation may seem, we can all use it to our advantage. Use the extra time to develop yourself and finish things that you've been putting off for a long time.
With extra time provided by the absence of daily commute, I will finally be able to listen to new episodes of my favorite podcasts and videos from the adtech media.
Podcasts
AdExchanger Talks is a series of insightful interviews of martech and adtech leaders who have practical advice on digital transformation and future of the industry.
The Big Story is a weekly discussion of the main newsworthy events that are shaping the adtech.
Behind the Numbers is a place where eMarketer analysts share and discuss the insights they've got while working on reports on markets, industries, and trends.
The MadTech Podcast is a weekly coverup of the latest news of adtech. The editors invite a new industry thought-leader every week.
Video
TraderTalk TV is one of the greatest video libraries in adtech, providing both educational content from the leading adtech experts and panel discussions of the current challenges in the industry.
Hanna Yatel, CMO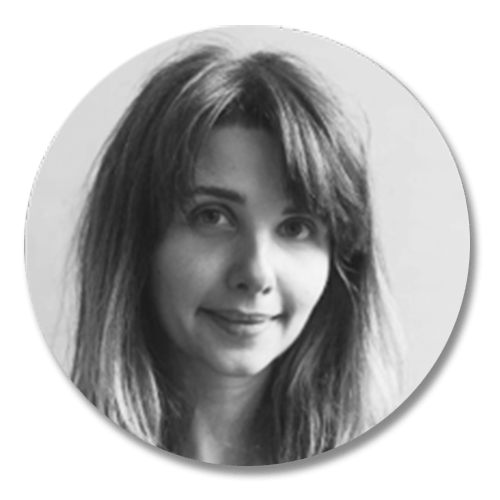 I'm planning to spend more time on podcasts. What makes them good is the straightforwardness of speakers.
Unlike conferences, where everyone shares their cases and experiments, podcasts are more intimate. Plus, they help fight the anxiety: if someone faced the same problems, they might have already found a way out or at least figured out which options don't work.
How to listen to podcasts
I have been listening to podcasts for five years so I have already accumulated my own best practices:
I use Overcast for listening. This is the best app for podcast lovers.
If I'm not distracted, I listen to podcasts at 1.5 speed.
I try not to answer my phone while listening. This way I can finish a 2-hour podcast even at the end of Q3 when everything is on fire.
Podcasts
I won't list self-evident podcasts, like a16z, 99% invisible, Intercom Show or Masters of Scale. If you haven't listened to them, please do. You'll be able to stand out at 99% of small talks at any adtech or martech networking event (whenever the next one happens).
Instead, I'd recommend something less predictable:
1. Friction
If you miss people, turn on Bob Sutton's podcast. While it is inevitable that businesses (especially large ones) are going to evolve, I recommend listening to top managers and founders so as not to repeat their mistakes.
Especially this episode on micromanagement. Stress at work is one of the top 5 causes of death in the United States. A Stanford professor who studies organizational behavior says he would rather sit in a smoky room than next to a micromanager. Chances are he will live longer this way.
Claire Lew, CEO at Know Your Team, the platform for 1:1 meetings, makes a great podcast on how to work with the team. She argues that respect and trust is the true key to success. In her podcast, she constantly recalls that the leader has much more information than any other member of the team. It is important to share this information and remember that your team members are not telepaths. Yet, we constantly forget about it.
Start with this episode where Wade Foster, CEO at Zapier, explains how by asking questions, you can help your colleague solve their problems without doing the work for them.
3) The Product Science Podcast
This is a pretty nerdy yet practical podcast on product management. I support the concept of T-shaped specialists. I believe that marketers, whether they work in a software company or in fashion retail, need to apply the best practices from startup product managers. These guys know best how to create value for the customer, and how important hypothesis validation and customer development is.
In this episode, scientist and Chief Behavioral Officer at Clover Matt Wallaert, who previously worked with Microsoft and Microsoft Ventures, explains why scientific research is, in fact, what we call the product mindset.
Yaroslav Kholod, Director of Programmatic Division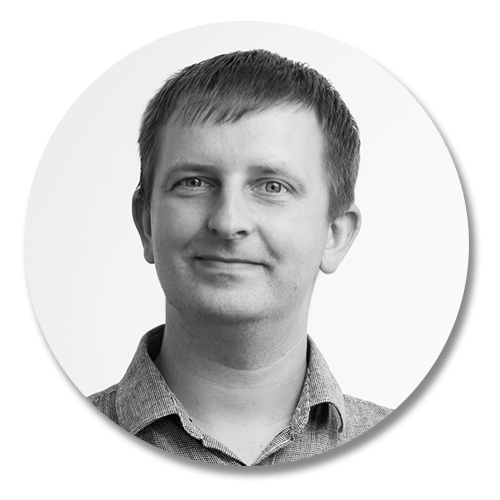 Crises and global economic turmoils occur every 10-15 years and 2020 is no exception. Except that the economic crisis comes along with a pandemic.
I believe that this shock is more than timely for humanity. It will help us reflect on our lifestyles. I'm sure that as we overcome the coronavirus outbreak and the global economic crisis, we will become stronger, wiser and more empathetic.
Literature
I'd recommend Atlas Shrugged by Ayn Rand. The book helps to think of the current trends in society and the catastrophic impact of populism.
Mariia Kudinova, Product Marketing Manager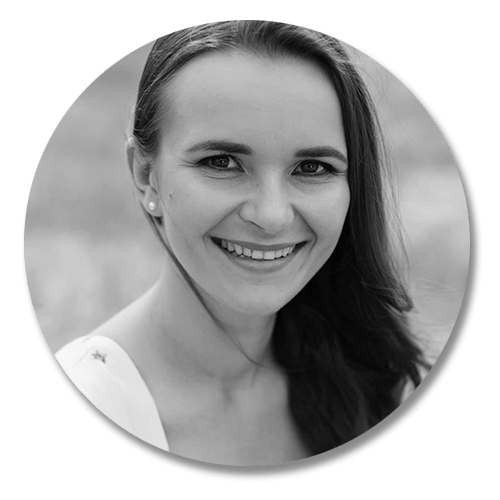 The pandemic and quarantine have caught most of us off guard, especially in the face of the economic crisis. I believe that staying at home, except in an emergency, and avoiding overcrowded places is our duty as conscious citizens. This way we a) won't put the people prone to complications at risk, and b) will ease the burden on the medical system.
Remote work gives you extra 3 hours a day, or 15 hours a week (getting ready and commuting), so your only priority is to spend them wisely.
Literature
Think about your mental health first. Refrain from reading the depressive stuff on Facebook and find only answers to specific questions.
I also recommend getting acquainted with psychology and philosophy theories to better understand yourself and the world.
Start with Massimo Pigliucci's "How to Be a Stoic: Using Ancient Philosophy to Live a Modern Life". The author explains why we should once again turn to ancient Stoicism and how it can help us today. The book is easy to understand so it'll be interesting even to those who have never been fans of philosophy.
Courses
It is important to support small businesses and experts who have found themselves in a very difficult situation due to quarantine.
I recommend investing your time in Coursera and edX. There are a plethora of courses for any taste from biophysics to arts. Plus, a lot of them are provided by the leading professors from Harvard, Yale, MIT, and Stanford.
Quarantine is also a good time to learn a new language. As for foreign languages, check out Duolingo and Memrise. Both employ gamification to make it the process more entertaining.
If you're more of a tech guy, check out Codecademy to learn programming through interactive exercises.
Miscellaneous
I try not to change my usual schedule. The only difference now is that most of the things moved online, including philosophical lectures, yoga, and even bicycle training.
It is important to keep in touch with people. So, besides Hangout calls with colleagues, I have already had an online party with friends. I've also heard that someone launched an online bar, someone sings karaoke and watches gigs online, someone even organizes free online marathons in their specialization.
Finally, the Wiener Staatsoper opened access to its plays online.
Stanislav Shyshkin, Head of Content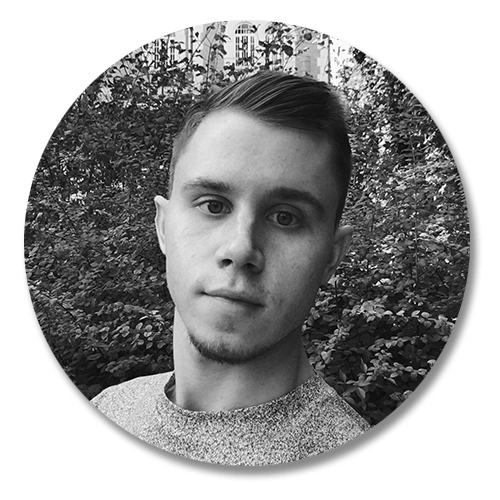 When the quarantine was set in place, I went through all the 5 stages of grief (which was quite selfish I guess). Now, I realize it's for the better – ultimately, it will save lives, a goal that's worth the candle.
Besides, it might be the best opportunity to devote more time to yourself and reflect on what's been bothering you for a long time. You don't have to stay alone all the time though – set up a group video call with your friends or watch and comment on your favorite Netflix show online.
As for the extra free time, well, there's finally a way to spend those Friday evenings wisely. I've selected a few online courses and media that will keep me entertained in the next couple of weeks (at least).
Courses
The guys from Hubspot are real gurus of inbound and content marketing, so definitely check the relevant courses. They know what they're saying. I'd also recommend the sales enablement course if you're willing to align marketing and sales goals and keep both depts accountable. By the way, they are completely free and you get a shareable diploma at the end.
2. Udemy
Udemy has a ton of content from practitioners in different fields. Check it out if you are planning to broaden the horizons and pick up new skills (or get hands-on recommendations on topics you specialize in).
3. Ahrefs Blogging for Business
Ahrefs was one of the first blogs I subscribed to and they never disappointed. Instead of posting hundreds of articles every week, they work hard on every piece, providing real-life cases and go-to recommendations. In addition, they are experts in SEO, which makes this course a must for any business willing to bolster its content strategy.
Articles
When it comes to adtech media, I love Adsider for their unbiased approach to news (and a minimalist website, to be frank). I also enjoy how Digiday manages to stay in the zeitgeist by mixing serious industry materials and cultural phenomena we're all part of.
When I need raw data, stats, and industry research, I generally turn to IAB and eMarketer.
Miscellaneous
Don't get too immersed in the news and current state of affairs. Exercise and spend time on what's bringing you joy. It's not the end of the world and we'll get over it, stronger.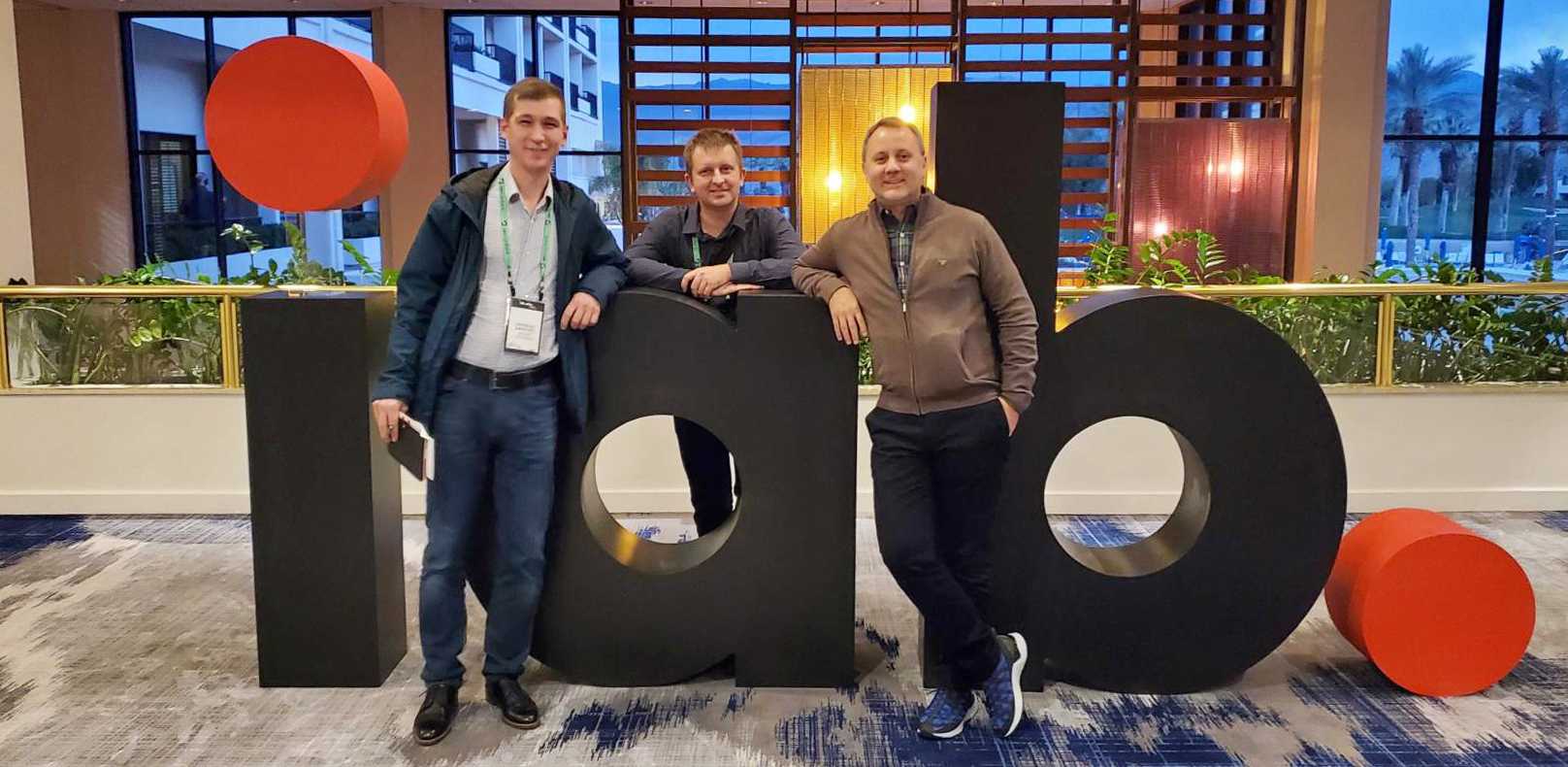 IAB ALM 2020: In Quest of Cookie Alternatives
Intro
Last week, the 2020 IAB Annual Leadership Meeting (ALM) at Palm Desert, California, gathered adtech leaders to discuss the latest industry trends and challenges. Market players were focused on the improvement of consumer experience, big data, artificial intelligence, media buying automation on TV, and 5G. However, the key topic was users' privacy, and cookie-free environment implementation on the Internet within the nearest years.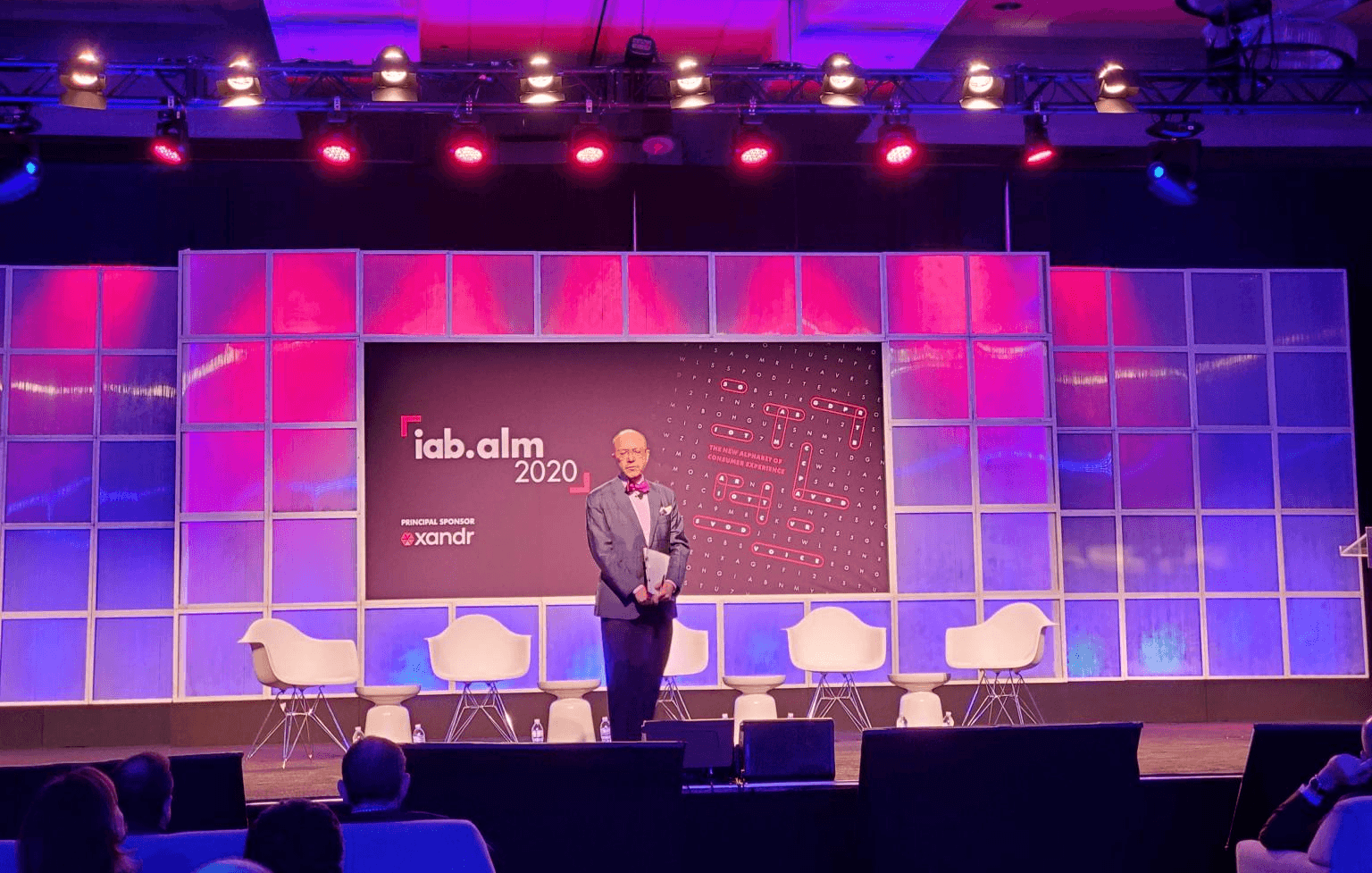 Since Google announced the upcoming elimination of 3rd party cookies in its Chrome browser by 2022, the finding of alternative user identification methods is on agenda. Our CEO, Aleksey Boltivets, who's also the President of the IAB Ukraine, Volodymyr Zakrevskyi, CTO, and Yaroslav Kholod, Director of Programmatic Division, attended this event and brought us the background of the meeting and insights.
Backstory
In 2018, the new edit of the GDPR (General Data Protection Regulation) came into force and affected the policy on the privacy of every single website within the EU jurisdiction subordination. The main requirement is that if you use cookies, you need to ask for consent from users before setting any cookies. Meanwhile, the US found it possible to sidestep the regulation and kept all the same approach in regard to data collection process.
However, on January 1, 2020, the CCPA (California Consumer Privacy Act) became effective, and it's about to be the beginning of cookies collection policy transformation in the US. The bill is granting a consumer a right to request California-reside business to disclose the categories and specific pieces of personal information that it collects about the consumer. For the time being, other federative states are considering the implementation of proper regulations.
Key suggestions and objections
Today, the industry players are puzzled about how to figure out the situation of the upcoming cookie-free era. Cookies are advertisers' compass in their campaigns, and very soon it will be demagnetized. There are two ideas in this regard that were discussed at the conference. The first one is email identification. To avoid undesired information disclosure (the mailbox details), it's suggested to use asymmetric encryption.
This method allows to encrypt user's email address which provides privacy security, but it contains behavioral data that belong to the email owner. This means that if the visitor enters the email address in a form at the website, a publisher will obtain the user's browser history and activity log, but the publisher won't see the email address.
Such an idea met quite a skeptical reaction among IAB ALM attendees. The implementation of this approach means that the users will have to provide their email addresses before entering every single website. Let's be honest. When you google something and then follow a random link and see a form to fill with your data, it irritates and evokes a desire to leave the page, agree? It can work for popular resources, but small publishers will lose their potential visitors.
The other negative factor here is that there is no opt-out function. While cookies can be easily deleted from a browser, user data that attached to the email address can't.

And the third bottleneck is that the biggest email providers, which are Google and Apple, support the ability of users to register multiple accounts. Apple even recommends users to enter fake emails when they make a purchase in an e-shop. With this, the creation of actual user background is impossible.
Also, IAB Tech Lab representatives picked up the idea and announced a similar solution. It also implies email identification but in a bit different way. To avoid repetitive email indication, they suggested developing a plug-in for the browser where the user would type in his mailbox address just once. The problem is that the plug-in should be installed by each user manually which seems to be a questionable initiative.
For instance, there are less than 30% of connected devices in the US that use one of the most popular Chrome extensions — AdBlock. If people neglect the opportunity not to see ads with the AdBlock extension, it's unlikely they will be encouraged to install software to see ones.
About Rearc
To find a solution that would cover all ad tech industry players' needs, IAB launched the Rearc project. This troubleshooting project is aimed to rearchitect digital marketing and to find comprehensive alternatives to cookie files. The Rearc unites leaders from the brand, agency, publisher, platform and technology industries. They welcome any ideas and initiatives that can help with the issue, so if you have some — feel free to join the collaboration. As an active player of the adtech industry, Admixer is also going to participate in the Rearc project.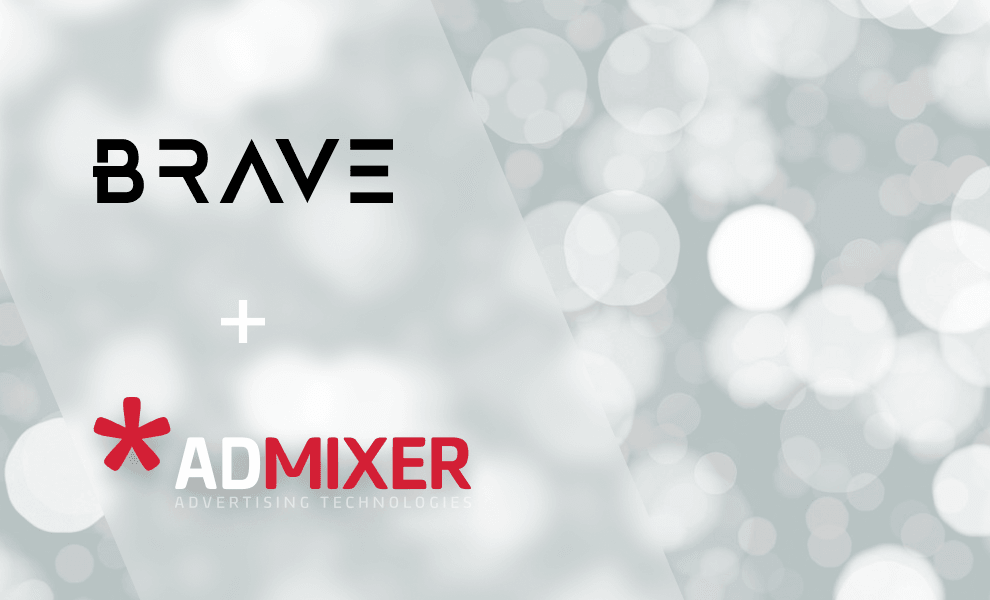 Admixer Partner: An Interview with Amir Sharer, BRAVE
Today we are talking to our valued partner from Israel,

Amir Sharer

, co-founder and CEO in

BRAVE

. BRAVE is a publisher-focused programmatic platform for an open digital media. In this brief interview we are talking about a general review of the programmatic landscape and some plans for the nearest future.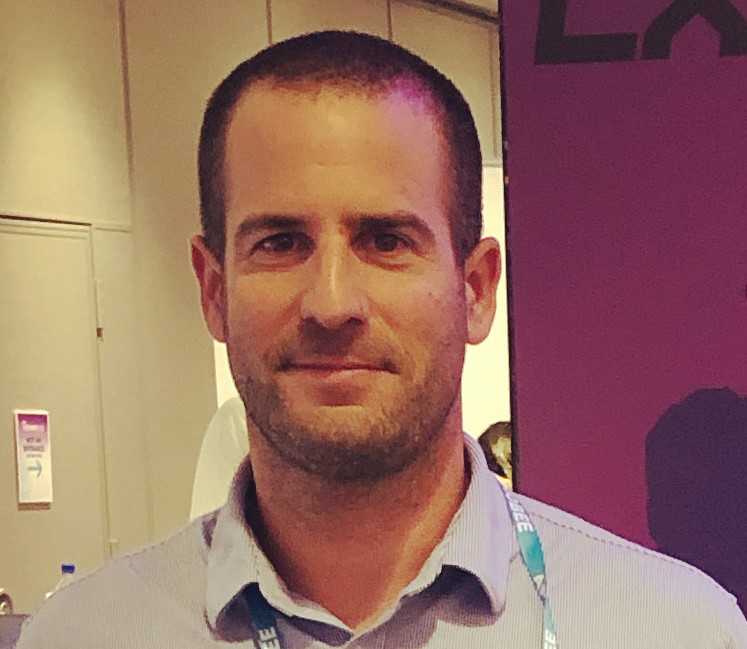 Hi, our company name is a major component of our identity. When I established the company, together with my partner Zachi Zach, I had three things in mind – radical automation and AI, constant R&D efforts and personal relationships. We are a lean and agile company that navigates the challenging programmatic world with two main purposes – bringing great value for publishers and doing what we love. Because we are a Publishing-house ourselves – we know the pain. Monetizing without sacrificing user experience is our main priority.
Let's talk a bit about programmatic landscape: what is trending from the perspective of BRAVE?
As you are aware, 2019 is a BIG BANG year for the programmatic industry. With sellers.json enhancing transparency following the ads.txt revolution and stronger privacy regulation becoming a reality, the industry is changing dramatically. Consolidation is happening, also among Google, FB, Amazon and The Trade Desk.
We see that apps ads.txt is already getting widely adopted. We predict that CTV and Programmatic Audio are the two formats that will keep growing. However, the huge wave of fraud and the ever-improving anti-fraud mechanisms have rather spoiled the early CTV game.
CTV is a relatively new ad format, gaining more and more popularity, and CTV supply is among the BRAVE's capabilities. What kinds of challenges do you face while plugging in new (new for market) supply sources like CTV? And how do you address these challenges?
The main challenge for the CTV market is a high-quality inventory. The main concern is that the majority of current CTV traffic is fraud suspected. Until we have a reliable way to identify whether the user came from real TV or from mobile, CTV's potential is limited.
Market penetration is still hard and high-quality video content is a prerogative of the big companies. We foresee a huge wave down in terms of the industry cleaning down low-quality CTV inventory. Nevertheless, progress cannot be stopped, and CTV is where every TV on this planet is going.
What regions/markets are the BRAVE's main focus?
We are primarily focused on North America, Brazil, and Korea. Later this year we do plan to expand in the APAC region.
Which communities/events are the most proactive and efficient in Israel, Europe, globe from your point of view?
Israel has a very big and successful tech community. It's amazing to see how much business is being done here in a friendly and informal atmosphere. Israel Programmatic ads conference is a good example of a very effective event. My favorite European conferences are DMEXCO and MWC. In the US, it's Programmatic I/O and Digiday Programmatic Summit.
We're happy to have BRAVE as one of our valued SSP partners for a year now! What aspects do you find the most valued in this partnership?
I think that Admixer is unique in its ability to develop great technology while building great personal relationships. We hope to grow our partnership even more in the near future, maintaining the atmosphere of transparency and close cooperation.
You've visited Kyiv and Admixer development office recently. How did you like it? What's your impression? 🙂
It was a real pleasure visiting Admixer and personally meeting the team, especially the R&D staff and of course the CEO. It was also a very efficient trip in which we identified several new and exciting opportunities (some already in progress). Admixer's hospitality was outstanding and I highly appreciate the willingness to get feedback in order to allow our strategic cooperation to grow even further. We also found time to have some fun, so I want to say thanks to Lena and Kristina for the amazing restaurant and the super cool rooftop bar showing Kyiv's skyline. Can't wait to come back!
Could you please share the major goals from BRAVE roadmap for 2019-2020?
Brave is currently focused on building new technology tools for publishers, and developing unique creative formats for advertisers. Stay tuned – there is much more to come!
And one last thing before we finish, could you please give some tips for programmatic success? Just 3-4 short recommendations.
Be transparent as much as you can

Invest in automation processes

Always check discrepancies. Then do it again!
If you're looking for partnerships with Admixer.SSP, reach out to Lena Storchak, Business Development Manager: estorchak@admixer.com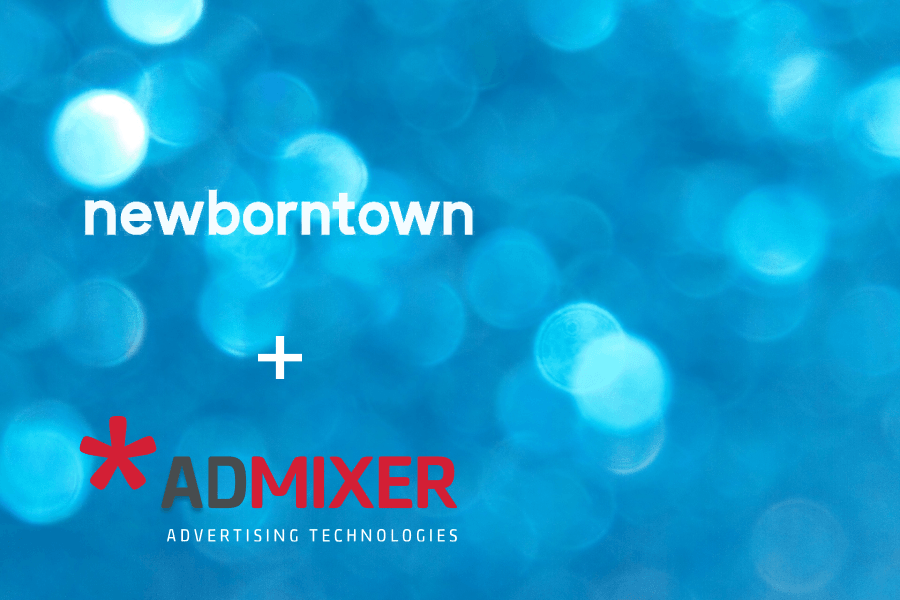 Admixer Partner: An Interview with Li Ping, Newborn Town
One of the principal directions of disruptive technologies is artificial intelligence. Today we are talking to a key person at the company that is inspired by AI technology and uses its capabilities to bring smart solutions to digital advertising. (more…)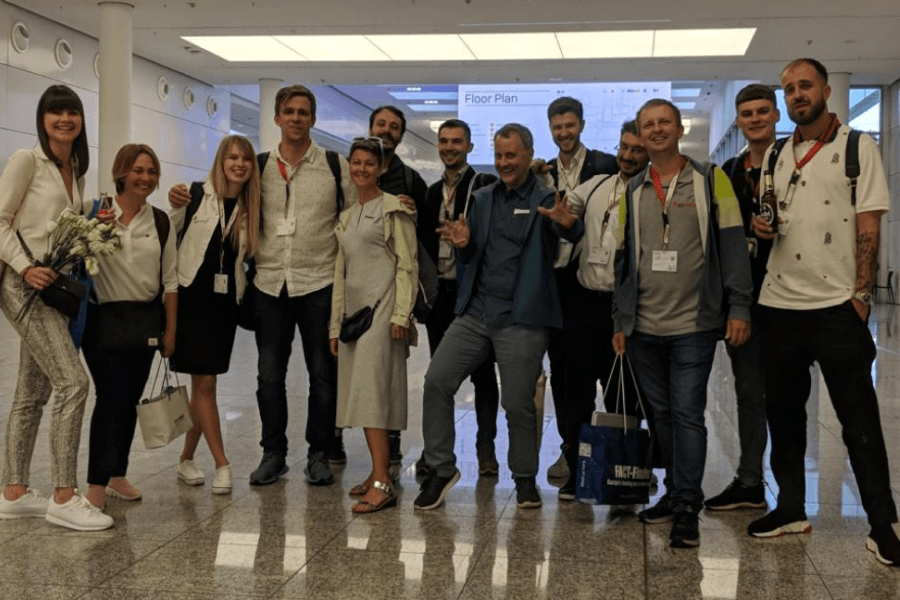 DMEXCO 2019: Ad Tech Takeaways by Admixer
DMEXCO, one of the biggest Adtech & MarTech events, took place in Cologne a week ago. The event gathered more than 1000 exhibitors and 40K+ visitors from ad tech and marketing industry.