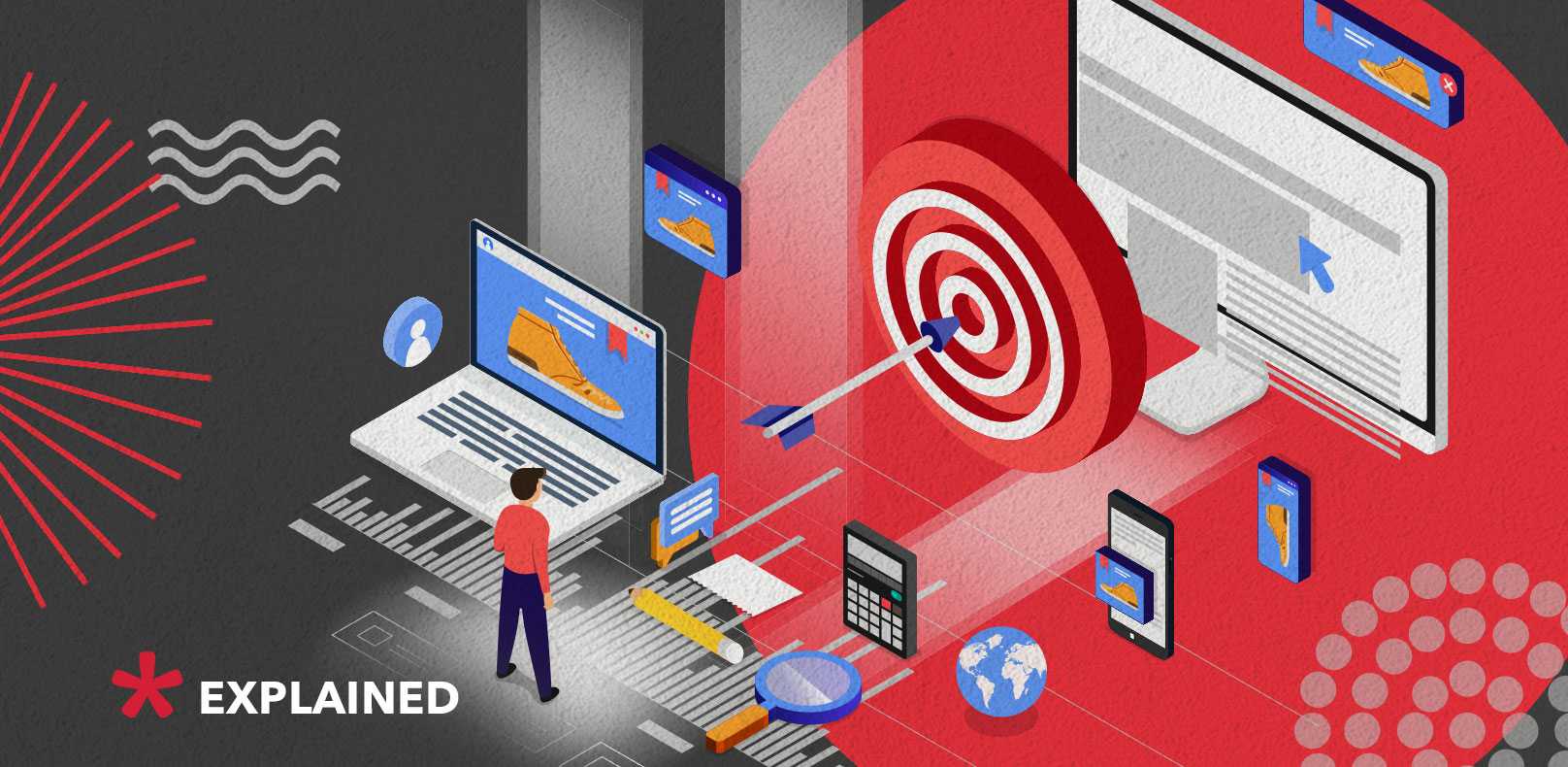 The Renaissance of Advertising Networks
Non-futuristic look for a programmatic market – what could be expected as the next effective model.

Programmatic, called a few years ago as "the apex of advertising technologies," is a rapidly growing market expanding 20% a year on average. According to eMarketer, in 2020, more than 82% of U.S. display ads will be purchased using programmatic. By 2021, US digital display advertisers will invest nearly $80 billion in programmatic advertising.

But, despite irresistible market growth, the participants of the programmatic ecosystem face multiple problems, which may lead to new market configuration and combined selling models sooner or later.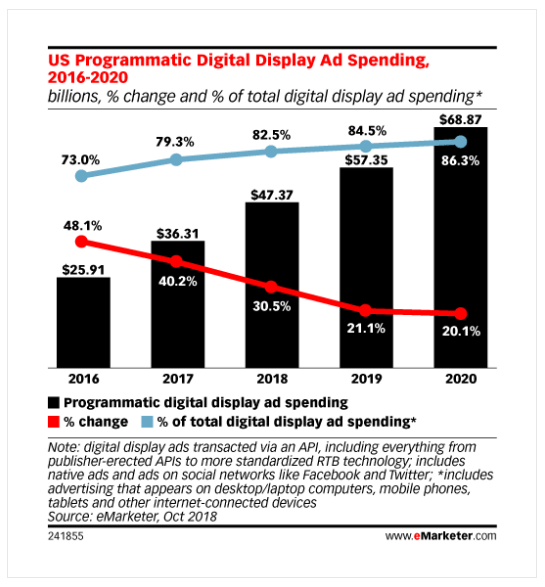 What goes wrong?
Programmatic bottlenecks are lying on the surface for content producers which attract end-users. In this the article we'll consider all issues from the publisher's point of view.

Programmatic advertising has grown from a tiny part of a publisher's advertising activity. Three years ago top publishers received from programmatic advertising only 10% of their total digital ad revenues, according to Operative survey. Three years passed, but it has been a little change. According to the study by Digiday, only 35% of the editors rated programmatic as the significant source of revenue.
It is hard to believe, until seeing another estimation from marketing-intelligence firm Warc. It claims that of every dollar spent by advertisers worldwide last year on programmatic – just 0.40 cents on average came to a publisher. Advertisers spend 60% of their budgets for a "tech tax" to the sophisticated chain of vendors between them and publishers. This brings us to the most natural publishers' desire: to sell inventory (especially premium inventory) on much more fair conditions. And programmatic can offer it for now.
Programmatic is not automatic
To avoid selling premium inventory via Open auctions for non-predictable results most publishers are now setting up programmatic direct or private marketplaces (PMP deals). This lets them keep advertising quality and ensure advertisers brand safety. Besides, leveraging PMPs, publishers control which of buyers can enter their inventory and at what price. In 2020, the combined share of these two transaction types reached 51.2% of the total programmatic pie, which blurs the line between direct and programmatic sales even further.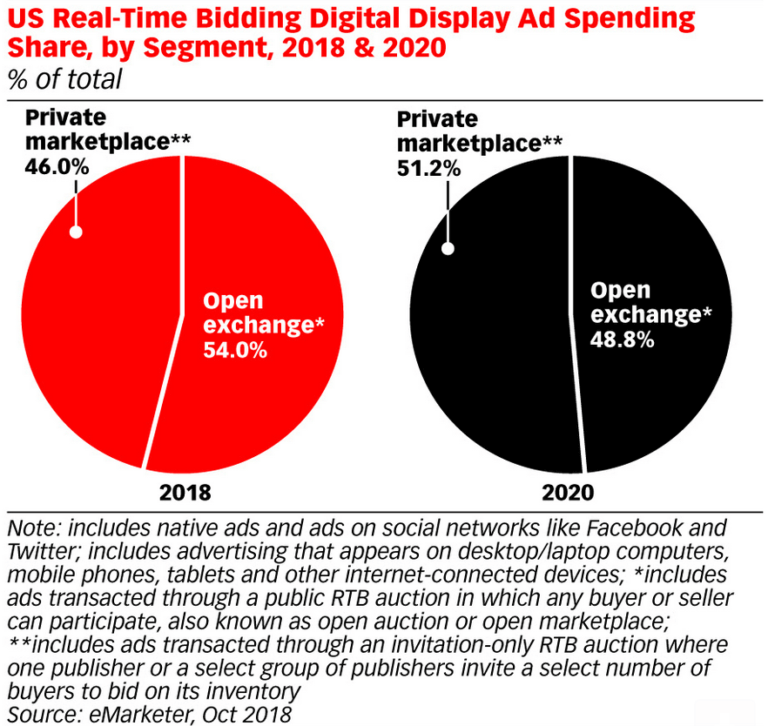 Source: eMarketer
Increasingly, publishers also adopt Header Bidding model, the part of the programmatic advertising process where publishers offer inventory simultaneously to multiple buyers before addressing their ad server. This model gives publishers a lot more control over the process, including the choice of buyers. It shortens the supply chain, but still has some limitations, e.g., it can get down the site's speed.

From a technical point of view, publishers have two main options to join and operate at the programmatic ecosystem. Both of them are, again, far from ideal:
To sell independently to numerous demand sources (DSPs). This is a significant waste of time and human resources for manual technical and processing management. Building PMPs, in fact, is the same handiwork, as processing direct campaigns in an old-fashion manner
To join some SSPs and rely on their decency, hoping for a fair profit and accepting that there are no ways to control profits level (except for Bid floors).
Getting back to premium inventory, programmatic (Header Bidding included) still doesn't propose the variety of creative ad formats. This leaves advertisers with standard and simple ads attracting less user attention, and publishers – losing their apparent profits. The bottom line is – one side is quite satisfied.

Summarizing all programmatic bottlenecks above, here are approaches letting publishers sale effectively in the new market reality:
shorten of the supply chain – the closer advertiser is – the better for all parts;

an effective combination of different selling models (direct, different

programmatic

models,

Header Bidding

);

financial transparency and reliable buying partners (less is better);

simplicity in execution and management;

wider use of non-standard creative ad formats.
A way out?
Technically, an "effective combination of different selling models" leads us back to not-quite-well forgotten waterfall model. The concept of the waterfall is in dividing publishers inventory into to multi-level slices, each of which then is sold for highest CPMs. Premium inventory goes to direct (if sold by their own) or nearly direct advertisers with minimum middlemen in between. Less premium and remnant are sold automatically through PMPs and open auctions to multiple demand sources.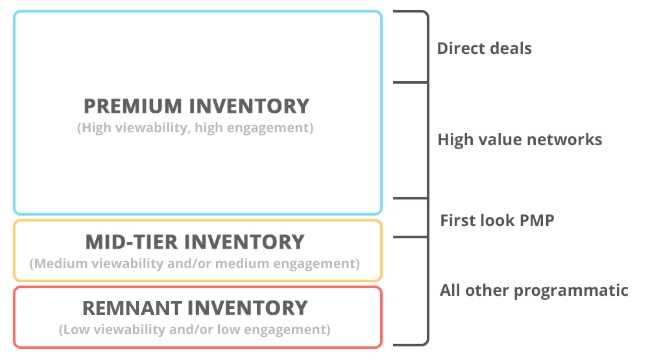 To manage inventory this way, publishers, again, have two options:
To sell independently. This option is open for a minority of Top publishers who could afford own sales, tech and integrational teams. Practically, this means building own

ad network

with owned media and attracting external sources.

To join some vendor who can offer both direct and programmatic demand with transparent financial terms.
In any case, a publisher has to be armed with an effective ad serving solution allowing to build the "new-waterfall" of direct, RTBs, and Header Bidding. Perfectly if tech vendor provides publisher access to demand, guides and leads their monetization, and offers advancements, including:
the minimum supply chain with access to multiple demand sources

transparent financial conditions

different selling models: direct, RTBs (PMPs, guaranteed, open auction),

Header Bidding

, etc.

opportunity to optimize all demand from mentioned sources and models semi-automatically

support of all required media (desktop, apps, video, CTV, etc.)

premium ad formats

multiple targeting options

data management tools

as an option, a full-service

outstaffing model

when a vendor takes full control of publishers` monetization
New ad networks approach
Before Programmatic Era, ad networks just connected the myriad of Advertisers and Publishers, acting as brokers between the supply and demand. Now, when this process was programmatically automated, some believe the role of ad networks has diminished.

But, how strange it may sounds, the number of ad networks is continuously growing. Ad networks, as a source of added value to direct advertising, now re-become the substantial part of the programmatic ecosystem. Today a combination of two is a key, as ad networks provide manual management that can't be replaced even programmatic tech excellence.

New Ad Networks place in the programmatic ecosystem
Here's what a modern model for ad networks is. Along with being a direct broker between two sides, ad network also becomes a full-service vendor and ad tech provider. Its purpose is to fully meet the needs of participating publishers and give them all-inclusive approach. The ad network is a combination of direct management and programmatic, having in its core technology, advanced waterfall model, and support for different selling options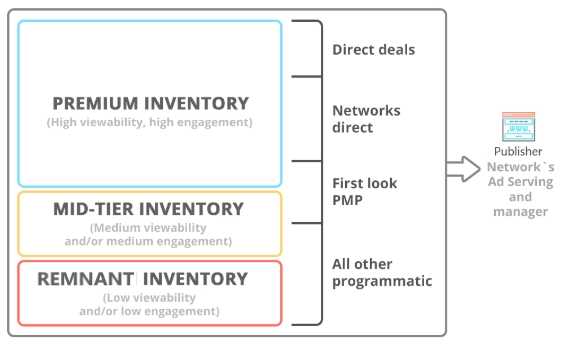 For small and mid-size publishers it must become a one-stop shop, solving all their monetization issues. For top publishers, ad network becomes a provider of maximum possible services and technologies, also giving them a chance to participate effectively with their demand partners.
To meet such market expectations, a modern ad network should provide the following must-haves:
Effective monetization

. Ad network linked to a large variety of demand sources (direct advertisers, marketplaces, exchanges, and other networks) should offer up to 100% fill at the most optimal rate. Also, based on high-end technology

ad networks

should effectively measure inventory, like viewability, data gathering, predictability, and other tools. This allows

ad networks

to sell publisher's inventory at the highest-valued CPM.

Transparent financial conditions

. Publishers feel safe when they have one monetization gateway taking all their risks. This includes all ways of interplay with multiple demand sources).

Support of all existing inventory types

. Including display, mobile, video, native, CTV, and many more and enabling publishers to run all their activity in one place

Ad serving option for publishers

. This includes all possible ad management tools and different targeting options for campaigns. Also, publishers should have access to semi-automatic demand optimization.

Own DMP.

A proper tech vendor should give a possibility to operate your own data the way you want. Depending less on data about users provided by global suppliers and managing their money is the must-have for publishers. They need to freely collect user's data, segment it, and build look-alike audiences. Publishers also have to easily onboard advertiser's and 3rd party data to enrich existing segments.

Brand/inventory protection

.

Advertising networks

also have to add extra protection for the publishers and their users concerning quality assurance and brand safety. Since

programmatic

is still unsafe, publishers require more control who can buy their inventory and what ads they promote.



System accounts

for supply-side and demand-side with detailed reports for performance control.

Personal assistance.

Though the digital world is becoming more automated and technology-based, the human touch is still required. There's always the need to make corrections, customize, and take advantage of all opportunities.

Localized (or local-based) ad networks

. Localization always works for better cooperation: customer support, billing, or financial aspects. Read a case study about how

how to build and grow your

ad network

Admixer Blog.
To provide such level of service, an ad network company should have a robust and reliable ad tech provider. Ideally, a provider should offer a proprietary programmatic and ad management ecosystem. You can find a detailed description in the article: How to choose a technology for digital ad network?
To sum it up
Ad networks must adapt to the new market reality, using programmatic as an additional demand source. Their primary focus should stick to technology having optimization, customization, brand safety, and localization in its core. Also, an important role remains for personal assistance to participants.

From a point of the global market, such ad networks can compete in their niches or local markets with global leaders due to closer relations with advertisers and better client-oriented approach to the publishers.

And don't let the tech-evangelists to scare you with global automation and overall programmatic-forces. There will always be businesses where a human and personalized approach is still required. Until AI will take care of everything, of course 🙂

To learn more how to start an ad network based on Admixer.Network solution, please reach out to Elena Podshuvejt, Chief Product Officer: epodshuvejt@admixer.com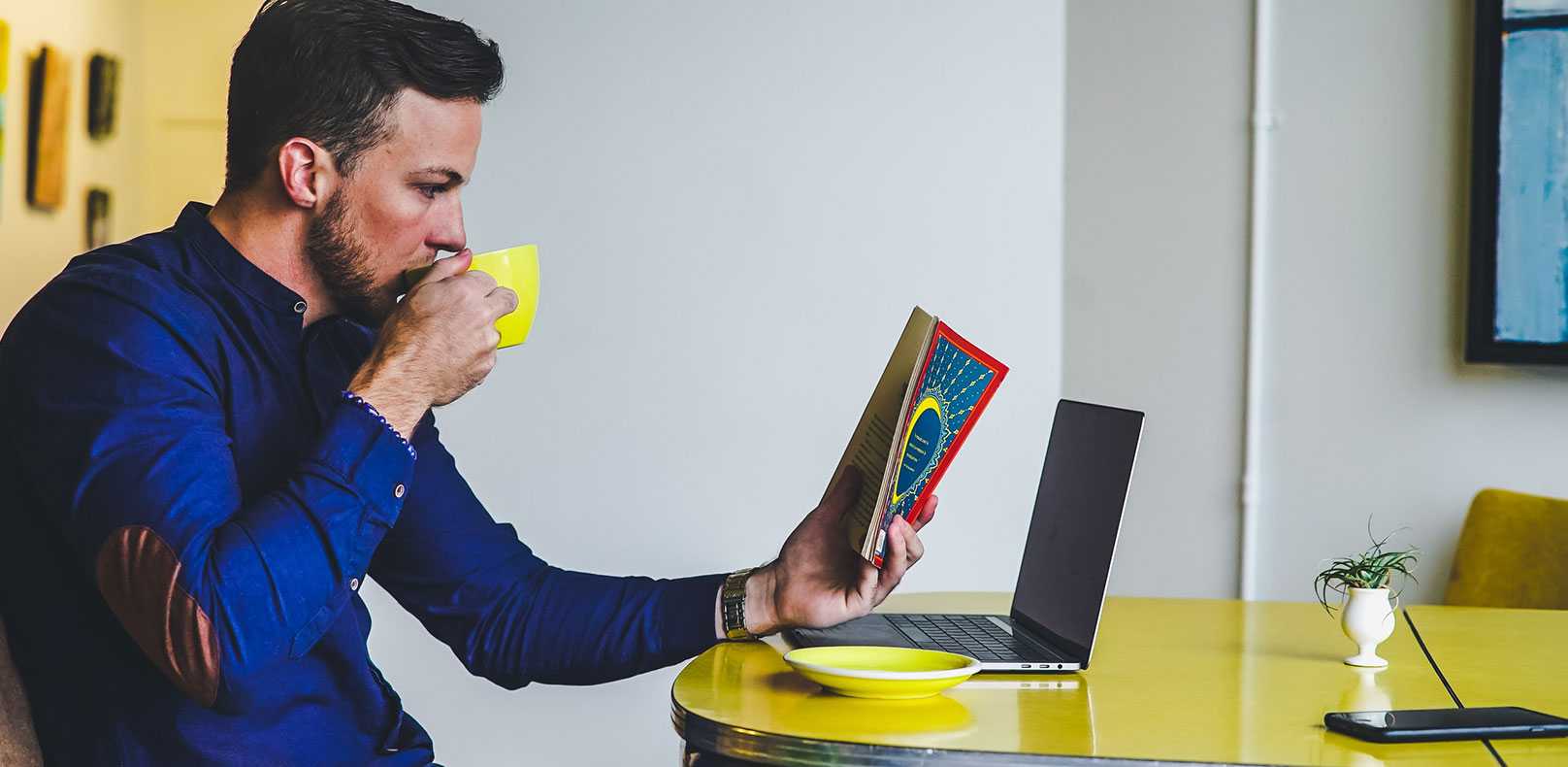 Quarantine Chronicles: What to Read, Watch and Listen to While Distancing
The coronavirus pandemic has made millions of people turn to remote work. Social distancing may be an effective measure to stop the virus spread but it also leaves us wondering how to spend the extra free time.
We've asked our colleagues to share educational content that helps them stay sane during the crisis. Check out the list for the best books, podcasts, online courses, and media to keep you in the loop on what's going on in the world and the adtech industry.
Nina Bohush, Global PR Manager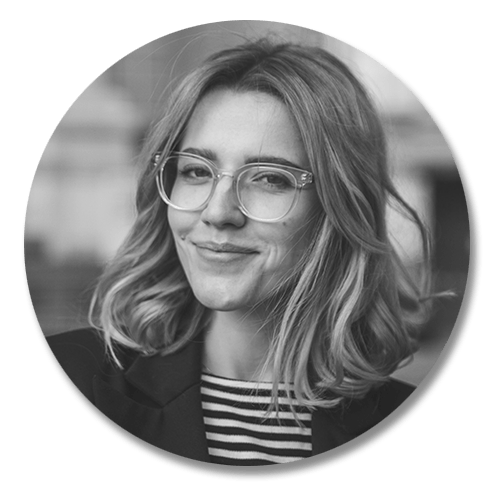 These quarantine days remind me of times when I was a kid. The only difference today is that I have to spend 8 hours working from home instead of diving into movies and books. However, the remote work saves me at least two hours per day, and I'm going to spend them wisely.
First, I will finally read all those articles which I used to save for 'later'. You probably know that 'later' never happens. In these days of self-isolation, I'm going to curl up on the couch and enjoy reading my favorite online media.
Articles
ExchangeWire publishes interesting opinion-pieces from the industry thought-leaders, while The Drum journos always keep their fingers on what's happening in digital advertising today. I also adore Adsider for their style of writing, always with a hint of irony.
Here are the worthy recent pieces:
Podcasts
I recommend these three: The MadTech Podcast, Talking Stack, and Growth Marketing Toolbox. These podcasts present the latest news stories, the brightest minds, and the best tools in martech and adtech industries.
Courses and Webinars
I've already signed up for a Spanish language course and for a free Digital Transformation Festival from The Drum media (March 16 ‒ April 30).
Miscellaneous
I'll try to do more things that will take my mind off the current affairs. I'll definitely spend time yogging, reading horoscopes, watching YouTube food blogs, and meditating.
These are my recommendations. Ask me if I did anything from the list above in a few weeks!
Ivan Fedorov, New Business Director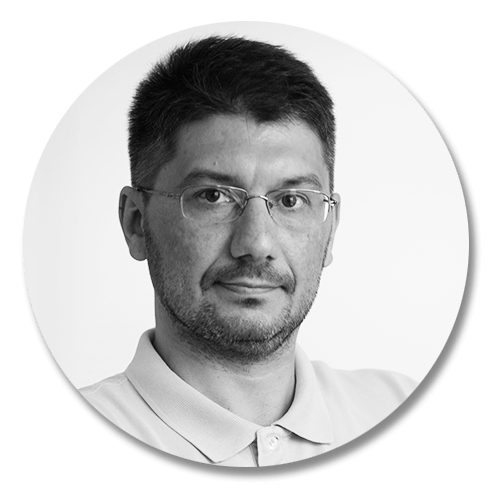 However gloomy the situation may seem, we can all use it to our advantage. Use the extra time to develop yourself and finish things that you've been putting off for a long time.
With extra time provided by the absence of daily commute, I will finally be able to listen to new episodes of my favorite podcasts and videos from the adtech media.
Podcasts
AdExchanger Talks is a series of insightful interviews of martech and adtech leaders who have practical advice on digital transformation and future of the industry.
The Big Story is a weekly discussion of the main newsworthy events that are shaping the adtech.
Behind the Numbers is a place where eMarketer analysts share and discuss the insights they've got while working on reports on markets, industries, and trends.
The MadTech Podcast is a weekly coverup of the latest news of adtech. The editors invite a new industry thought-leader every week.
Video
TraderTalk TV is one of the greatest video libraries in adtech, providing both educational content from the leading adtech experts and panel discussions of the current challenges in the industry.
Hanna Yatel, CMO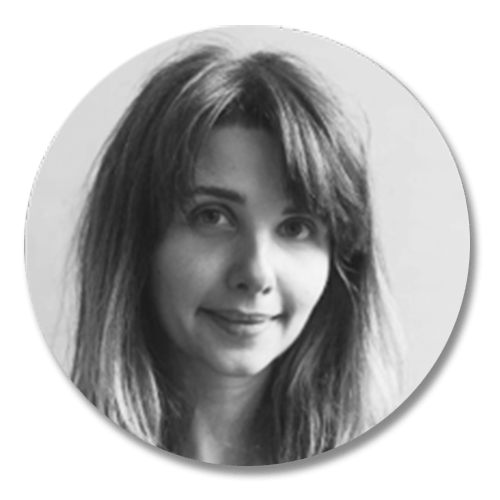 I'm planning to spend more time on podcasts. What makes them good is the straightforwardness of speakers.
Unlike conferences, where everyone shares their cases and experiments, podcasts are more intimate. Plus, they help fight the anxiety: if someone faced the same problems, they might have already found a way out or at least figured out which options don't work.
How to listen to podcasts
I have been listening to podcasts for five years so I have already accumulated my own best practices:
I use Overcast for listening. This is the best app for podcast lovers.
If I'm not distracted, I listen to podcasts at 1.5 speed.
I try not to answer my phone while listening. This way I can finish a 2-hour podcast even at the end of Q3 when everything is on fire.
Podcasts
I won't list self-evident podcasts, like a16z, 99% invisible, Intercom Show or Masters of Scale. If you haven't listened to them, please do. You'll be able to stand out at 99% of small talks at any adtech or martech networking event (whenever the next one happens).
Instead, I'd recommend something less predictable:
1. Friction
If you miss people, turn on Bob Sutton's podcast. While it is inevitable that businesses (especially large ones) are going to evolve, I recommend listening to top managers and founders so as not to repeat their mistakes.
Especially this episode on micromanagement. Stress at work is one of the top 5 causes of death in the United States. A Stanford professor who studies organizational behavior says he would rather sit in a smoky room than next to a micromanager. Chances are he will live longer this way.
Claire Lew, CEO at Know Your Team, the platform for 1:1 meetings, makes a great podcast on how to work with the team. She argues that respect and trust is the true key to success. In her podcast, she constantly recalls that the leader has much more information than any other member of the team. It is important to share this information and remember that your team members are not telepaths. Yet, we constantly forget about it.
Start with this episode where Wade Foster, CEO at Zapier, explains how by asking questions, you can help your colleague solve their problems without doing the work for them.
3) The Product Science Podcast
This is a pretty nerdy yet practical podcast on product management. I support the concept of T-shaped specialists. I believe that marketers, whether they work in a software company or in fashion retail, need to apply the best practices from startup product managers. These guys know best how to create value for the customer, and how important hypothesis validation and customer development is.
In this episode, scientist and Chief Behavioral Officer at Clover Matt Wallaert, who previously worked with Microsoft and Microsoft Ventures, explains why scientific research is, in fact, what we call the product mindset.
Yaroslav Kholod, Director of Programmatic Division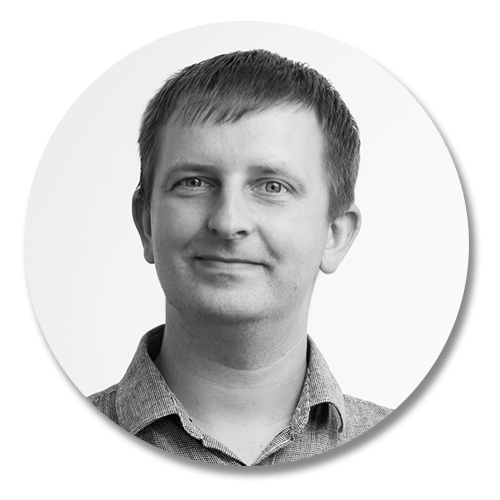 Crises and global economic turmoils occur every 10-15 years and 2020 is no exception. Except that the economic crisis comes along with a pandemic.
I believe that this shock is more than timely for humanity. It will help us reflect on our lifestyles. I'm sure that as we overcome the coronavirus outbreak and the global economic crisis, we will become stronger, wiser and more empathetic.
Literature
I'd recommend Atlas Shrugged by Ayn Rand. The book helps to think of the current trends in society and the catastrophic impact of populism.
Mariia Kudinova, Product Marketing Manager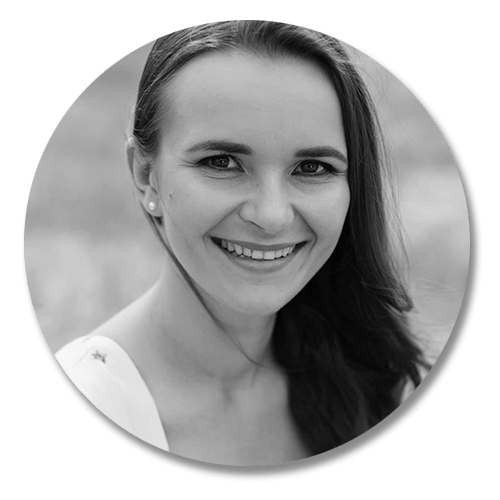 The pandemic and quarantine have caught most of us off guard, especially in the face of the economic crisis. I believe that staying at home, except in an emergency, and avoiding overcrowded places is our duty as conscious citizens. This way we a) won't put the people prone to complications at risk, and b) will ease the burden on the medical system.
Remote work gives you extra 3 hours a day, or 15 hours a week (getting ready and commuting), so your only priority is to spend them wisely.
Literature
Think about your mental health first. Refrain from reading the depressive stuff on Facebook and find only answers to specific questions.
I also recommend getting acquainted with psychology and philosophy theories to better understand yourself and the world.
Start with Massimo Pigliucci's "How to Be a Stoic: Using Ancient Philosophy to Live a Modern Life". The author explains why we should once again turn to ancient Stoicism and how it can help us today. The book is easy to understand so it'll be interesting even to those who have never been fans of philosophy.
Courses
It is important to support small businesses and experts who have found themselves in a very difficult situation due to quarantine.
I recommend investing your time in Coursera and edX. There are a plethora of courses for any taste from biophysics to arts. Plus, a lot of them are provided by the leading professors from Harvard, Yale, MIT, and Stanford.
Quarantine is also a good time to learn a new language. As for foreign languages, check out Duolingo and Memrise. Both employ gamification to make it the process more entertaining.
If you're more of a tech guy, check out Codecademy to learn programming through interactive exercises.
Miscellaneous
I try not to change my usual schedule. The only difference now is that most of the things moved online, including philosophical lectures, yoga, and even bicycle training.
It is important to keep in touch with people. So, besides Hangout calls with colleagues, I have already had an online party with friends. I've also heard that someone launched an online bar, someone sings karaoke and watches gigs online, someone even organizes free online marathons in their specialization.
Finally, the Wiener Staatsoper opened access to its plays online.
Stanislav Shyshkin, Head of Content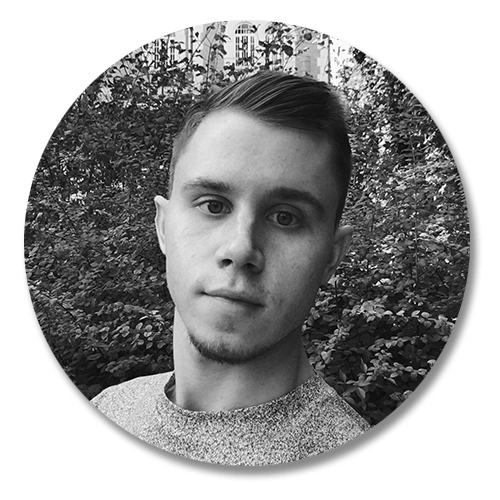 When the quarantine was set in place, I went through all the 5 stages of grief (which was quite selfish I guess). Now, I realize it's for the better – ultimately, it will save lives, a goal that's worth the candle.
Besides, it might be the best opportunity to devote more time to yourself and reflect on what's been bothering you for a long time. You don't have to stay alone all the time though – set up a group video call with your friends or watch and comment on your favorite Netflix show online.
As for the extra free time, well, there's finally a way to spend those Friday evenings wisely. I've selected a few online courses and media that will keep me entertained in the next couple of weeks (at least).
Courses
The guys from Hubspot are real gurus of inbound and content marketing, so definitely check the relevant courses. They know what they're saying. I'd also recommend the sales enablement course if you're willing to align marketing and sales goals and keep both depts accountable. By the way, they are completely free and you get a shareable diploma at the end.
2. Udemy
Udemy has a ton of content from practitioners in different fields. Check it out if you are planning to broaden the horizons and pick up new skills (or get hands-on recommendations on topics you specialize in).
3. Ahrefs Blogging for Business
Ahrefs was one of the first blogs I subscribed to and they never disappointed. Instead of posting hundreds of articles every week, they work hard on every piece, providing real-life cases and go-to recommendations. In addition, they are experts in SEO, which makes this course a must for any business willing to bolster its content strategy.
Articles
When it comes to adtech media, I love Adsider for their unbiased approach to news (and a minimalist website, to be frank). I also enjoy how Digiday manages to stay in the zeitgeist by mixing serious industry materials and cultural phenomena we're all part of.
When I need raw data, stats, and industry research, I generally turn to IAB and eMarketer.
Miscellaneous
Don't get too immersed in the news and current state of affairs. Exercise and spend time on what's bringing you joy. It's not the end of the world and we'll get over it, stronger.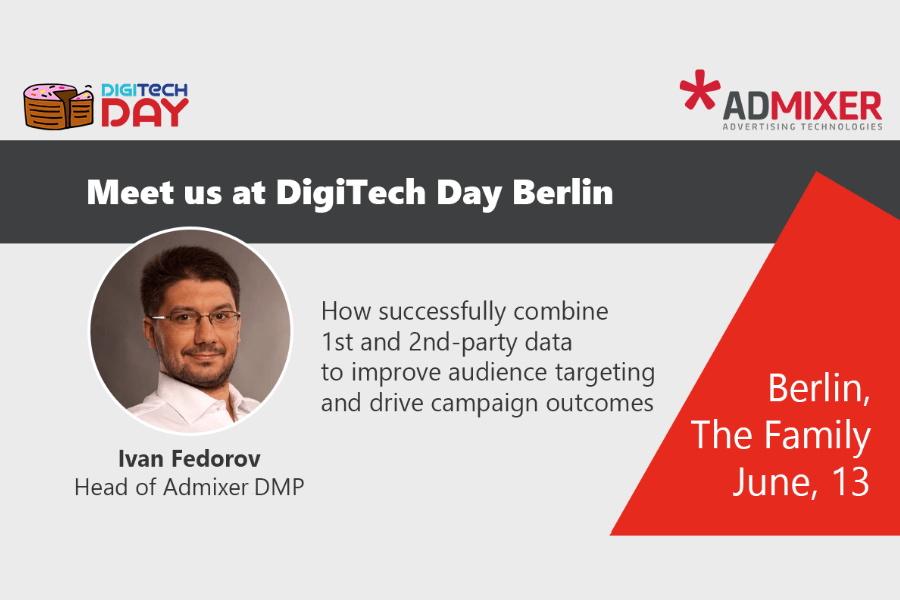 Attend DigiTech Day Berlin with Admixer
Admixer is excited to join DigiTech Day Berlin 2019. The meetup is devoted to best practices of reaching target audiences within GDPR regulations.
With the continued growth in programmatic from one side and GDPR coming into force from the other, advertisers and publishers experience new challenges in using data for building effective communication with their potential customers.
Existing practices of using data, especially when it comes to 3rd-party data, have significant drawbacks, limiting the full potential of data management tools. The evident step in this situation is shifting towards the 1st and 2nd-party data, which is more transparent, relevant, and reliable.
On DigiTech Day Head of Admixer.DMP, Ivan Fedorov, will give a keynote on how publishers and advertisers can use 1st and 2nd-party data more efficiently to:
get insights about audiences
allocate ad budgets wisely
drive ad campaigns outcomes
Besides, Heads of Admixer products will be glad to introduce you our programmatic solutions and best cases of using data, creatives, and inventory opportunities available in Admixer ecosystem.
Book a meeting with one of our C-suite team members:
Aleksey Boltivets


CEO of Admixer

Ivan Fedorov


Head of Admixer.DMP

Elena Podshuvejt


Chief Products Officer

Tetiana Sichko
Business Development,
Partnerships' Manager, Admixer.DSP
Admixer Technologies Launches Office in New Region, Moldova
We're glad to announce opening of the Admixer office in Kishinev, Moldova, which will strengthen our partnerships with brands and agencies in this market.
Along with entering the new market of Moldova, we also have a physical presence in Ukraine, Baltic countries, Kazakhstan, Belarus, Georgia, Russia, with HQ in London, Great Britain.
"The decision to keep expanding the CEE region and open the office in Kishinev was a logical step in our business growth strategy," said Alexey Boltivets, CEO, Admixer Technologies.
As a provider of complementary SaaS solutions for the programmatic ecosystem and set of leading Sales Houses in the CEE region, Admixer' goal is to empower brands and agencies to take control of their digital futures through world-class ad tech complimentary solutions.

Sergiu Cocieru (second from the right), will take over the role of Admixer Moldova CEO. We're sure Sergiu's experience in strategic digital media activities and previous collaboration with major brands like Orange, Nestle, Coca-Cola, Samsung, Purcari, and more, will straighten Admixer portfolio.
"Since Moldova is a fast-growing market being at the early stage of digitalization, we're hoping that the office in new region will strengthen our distribution and promotion strategy for Admixer tech products," said Elena Podshuvejt, CPO, Admixer Technologies.
Google EMEA Think Partner 2018: Key Takeaways
Annually, Google gathers its partners to discuss the upcoming digital trends and insights. In December 2018 60+ Google Partners from European region got together in Dublin to join Google EMEA event.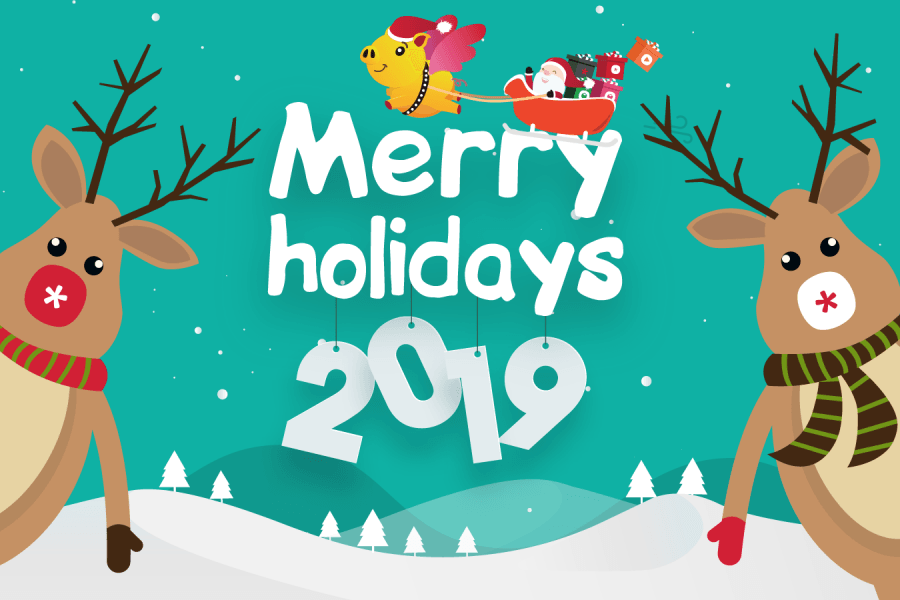 Admixer Technologies: 2018 Year in Review
New Year season is a good time to look back on our own key insights and takeaways. The Admixer team is also reflecting on the passing year. (more…)