Adsider LIVE: Mission Completed [Conference Highlights]
On May 21, Admixer, together with Adsider, hosted international programmatic conference Adsider LIVE, which gathered online 673 guests from 284 companies and 38 countries.
The audience included adtech specialists, app developers, publishers, brand-side marketers, and representatives of advertising agencies.
For 9 hours, top advertising executives were discussing new technological developments, market transformation, and laid out the industry's path forward. The conference covered two most pressing issues in advertising today: new ways of app and game monetization and programmatic in the post-cookie era.
Track 1. App and game monetization
During this track leading mobile experts shared their perspective on the rise in mobile traffic and how app developers and advertisers can benefit.
The track was moderated by our expert team, Oleg Sokolan, Director of Demand Partnerships, and Kristina Zhulavska, Programmatic Operations Specialist from Admixer.
Here are the highlights of the speeches:
Katerina Greenstein (Partner Development Manager at Appsflyer) gave an overview of gaming app marketing. She pointed out the rising share of non-organic installs and emphasized the importance of advertising for game promotion. 
Romein Heili (Strategic Publisher Manager at Mopub), followed up with his take on hyper-casual games, how they swiftly evolved into the full-fledged market, and are projected to reach 26% of total ad spent this year.
Elena Ivanova (Business Development Manager at Adjust) gave a lecture on attribution and analytics for app marketers. She highlighted the importance of data for gaining deep insights into ROI, effectively engaging users, and cutting costs. 
Jakub Vachal (App Specialist at Google) talked extensively on building solutions for the app and user lifecycle. He urged his colleagues to focus on the lifetime value of the users. Jacub shared his expertise in acquiring users, re-engaging them, and delivering smooth omnichannel user experience. 
The track was followed by a Panel Discussion: Making Mobile Matter, moderated by Julia Smith, founder of the Digital Voice. It was a profound industry conversation that included Handren Reach Head of Sales at Adverty, Matthew Goldhill, CEO of Picnic Media, and Liz Duff, Director of Total Media.
The discussion focused on reframing the conversation about mobile, elevating it from supplementally advertising medium, to a primary channel of interacting with the customers.
Admixer mobile expertise
Among the mobile thought leaders, was Tetiana Sichko Business Development Manager at Admixer provided a comprehensive picture of the app monetization models and strategies. She reviewed the current market boom with 188bln+ ad revenue, year-to-year growth, and trends in in-app advertising.
Tetiana gave a complete checklist on bringing the app to profitability, from setting monetization management to selecting tech stack and team. She also provided industry benchmarks for retention rate, average user, and in-app purchase acquisition costs.
Tetiana outlined the benefits of different ad formats and how to strike the right balance in their niche and retain core users.
Subscription app monetization model is the most popular according to statistics, but most marketers use a combination of models. This tactic usually shows the best results.
She elaborated on different pricing models for ads and how publishers can maximize their revenue while keeping fraud in check.
Track 2. Programmatic in the post-cookie era
The post cookie stream gathered everybody affected by the upcoming phase-out of the third party cookies from publishers to agencies and brands.
Nickolas Rekeda Chief Marketing Officer at MGID moderated the second part of the conference together with Anastasiya Baydachenko, a CEO at IAB Ukraine. The speakers mapped out the industry's future and how it will address various challenges of this transition.
Here are the highlights of the speeches:
Benjamin Dick (Senior Director of Product at IAB Tech Lab) talked about new approaches to user privacy, and technological protocols for gathering data with the user's oversight. He analyzed different proposals of user identification and various frameworks for privacy, such as project Rearc.
Vidyarth Eluppai Srivatsan (MarTech Director at Coca-Cola) shared his finding on how advertisers will adapt their advertising strategies in the cookie-less world. He summarized how publisher networks could utilize OpenIDs and data partnerships to compete in data with walled gardens like Google and Facebook.
Joanna Burton (Chief Strategy Officer at Id5), defined the main strategies of identifying users in a cookie-less world. She scrutinized shared IDs and cohort analysis and urged advertisers to partake in the initiatives for development privacy-compliant data framework.
Alexander Schott (Founder of AdOps Consulting) outlined the main challenges for publishers in the programmatic ecosystem. He addressed the questions of data collection and consolidation, privacy, and optimal tech stack.
Julia Smith (Founder of Digital Voice) and Robin Zieme (Head of Business Development at Channel Factory) shared their tips on effectively trading audiences while avoiding fraud and putting brand reputation in danger.
Andreas Misera (Senior Director of Operation at Criteo) talked about using artificial intelligence in advertising. He outlined how AI can provide an exhaustive picture of the ad campaign and assess ad effectiveness based on the return on advertising spend.
Cadi Jones (Commercial Director at Beeswax) made an appearance to talk about effective 1st party data strategies for advertisers. In her view, supply path optimization is critical since advertisers are wasting 15% of their ad spend in.
The block of lectures was finalized by a Panel Discussion: Post-Cookie, which include
Ezra Pierce CEO of Avocet.io, Liz Salway Global Audience & Data Lead at Nestle, the panel was moderated by Matt Prohaska, CEO of Prohaska Consulting.
Over the course of the panel, speakers discussed user identifier initiatives and how they are vulnerable to swiftly changing regulatory climate.
Admixer post-cookie expertise
Admixer experts Ivan Fedorov (New Business Director) and Elena Podshuveit (Chief Products Officer) gave a lecture on the future of data-driven advertising.
Ivan addressed the main changes in privacy regulation and their implication for the advertising world. Ivan analyzed various industry initiatives for data-collection and privacy, and user identity solutions, such as Unified ID, Data pools, and User Graphs.
Elena described how the decision to abandon 3rd party cookies has already affected CPMs and programmatic revenues of the desktop publishers. She urged them to adopt 1st-party data collection to remain viable on the market:
If you started today, you would have one and a half years to make all the steps to avoid forecasted losses in the post-cookie era.
Elena provided an extensive summary of choosing the right partnerships and tech providers to leverage the publisher's data.
You can still access the recordings of the conference on Adsider LIVE. If you've registered for the conference before May 21, all lectures are available in your Admixer.Academy account. If you haven't registered but want to get access, please send an email to conf@adsider.com.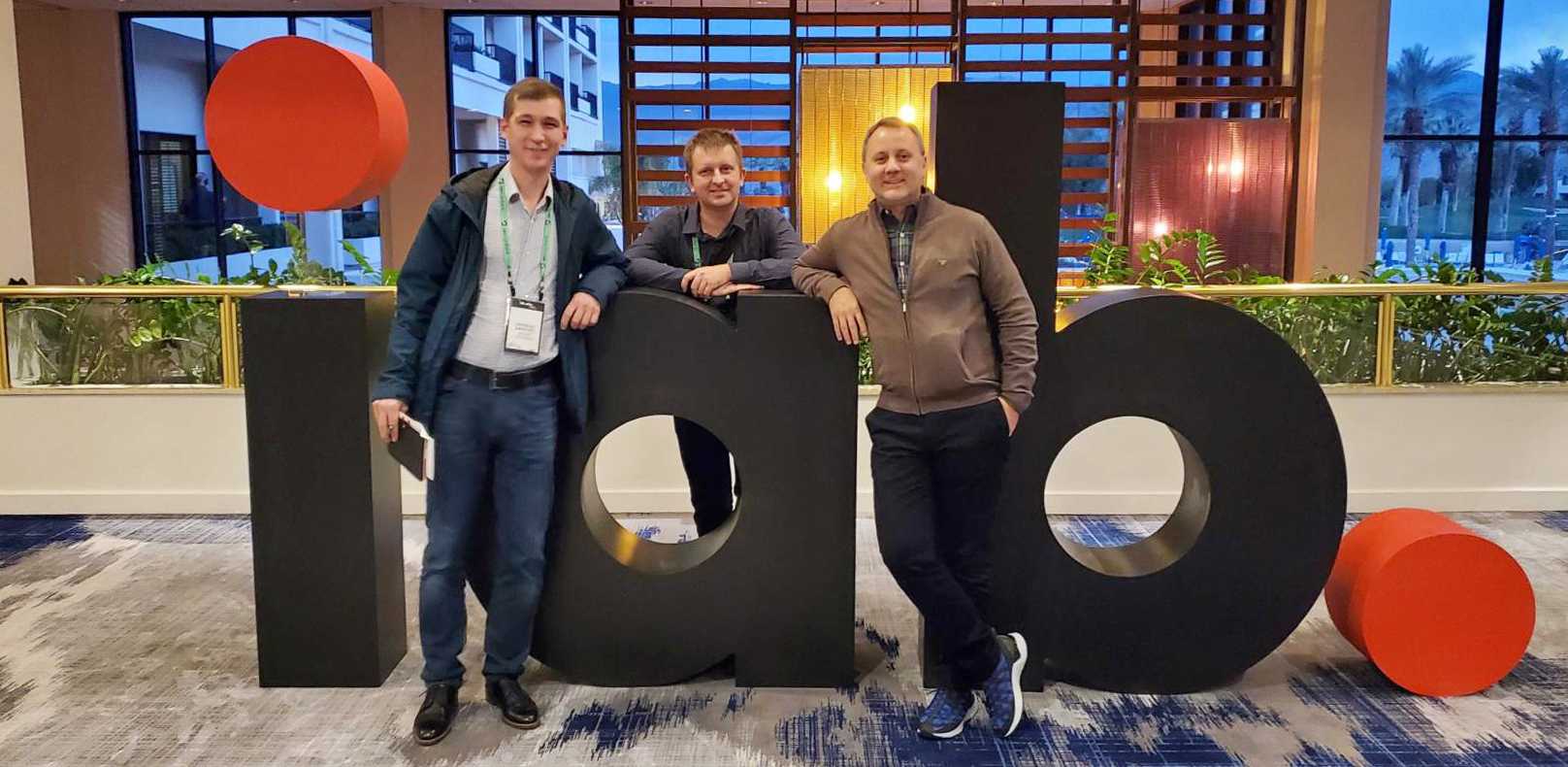 IAB ALM 2020: In Quest of Cookie Alternatives
Intrfo
Last week, the 2020 IAB Annual Leadership Meeting (ALM) at Palm Desert, California, gathered adtech leaders to discuss the latest industry trends and challenges. Market players were focused on the improvement of consumer experience, big data, artificial intelligence, media buying automation on TV, and 5G. However, the key topic was users' privacy, and cookie-free environment implementation on the Internet within the nearest years.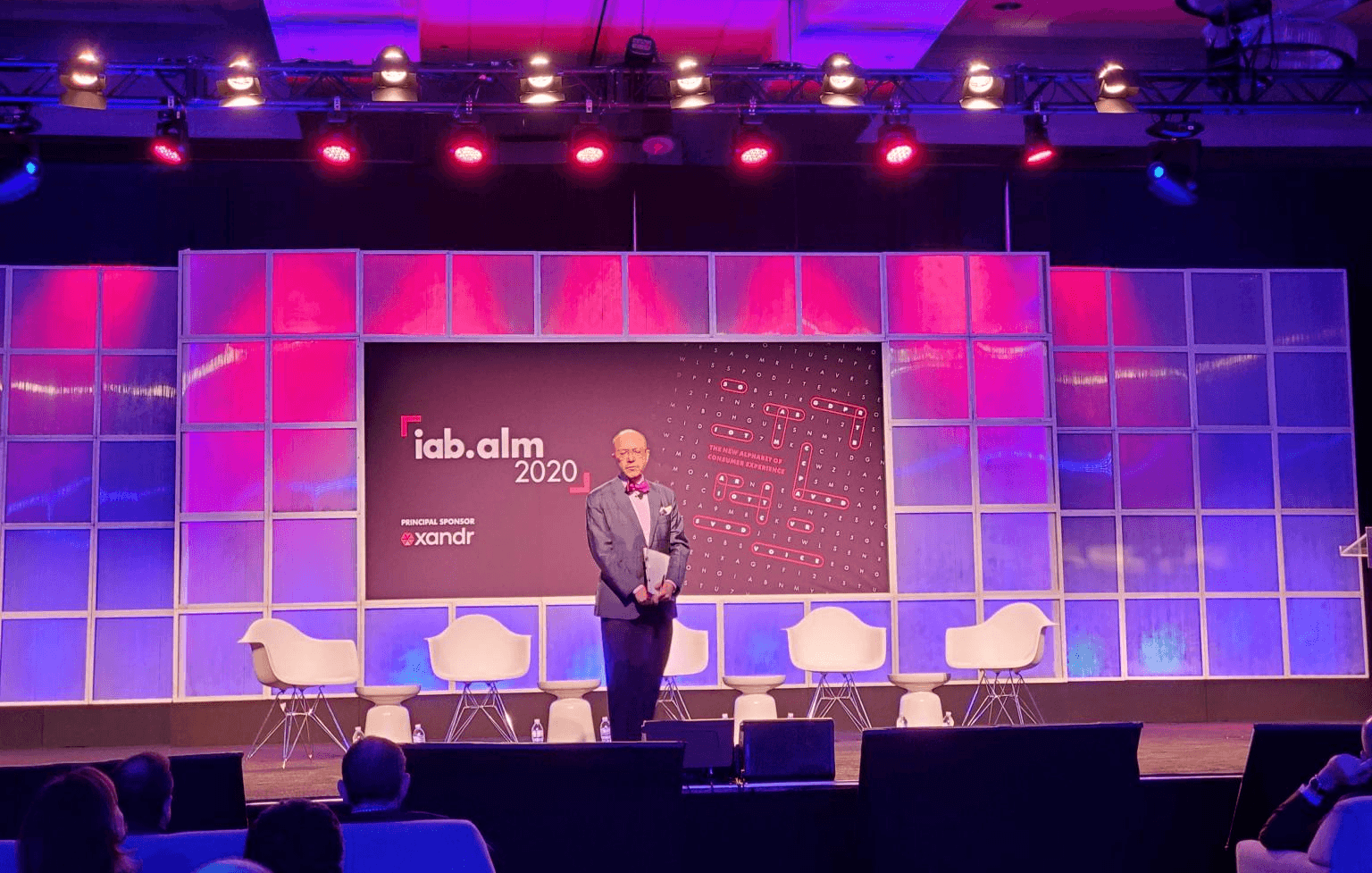 Since Google announced the upcoming elimination of 3rd party cookies in its Chrome browser by 2022, the finding of alternative user identification methods is on agenda. Our CEO, Aleksey Boltivets, who's also the President of the IAB Ukraine, Volodymyr Zakrevskyi, CTO, and Yaroslav Kholod, Director of Programmatic Division, attended this event and brought us the background of the meeting and insights.
Backstory
In 2018, the new edit of the GDPR (General Data Protection Regulation) came into force and affected the policy on the privacy of every single website within the EU jurisdiction subordination. The main requirement is that if you use cookies, you need to ask for consent from users before setting any cookies. Meanwhile, the US found it possible to sidestep the regulation and kept all the same approach in regard to data collection process.
However, on January 1, 2020, the CCPA (California Consumer Privacy Act) became effective, and it's about to be the beginning of cookies collection policy transformation in the US. The bill is granting a consumer a right to request California-reside business to disclose the categories and specific pieces of personal information that it collects about the consumer. For the time being, other federative states are considering the implementation of proper regulations.
Key suggestions and objections
Today, the industry players are puzzled about how to figure out the situation of the upcoming cookie-free era. Cookies are advertisers' compass in their campaigns, and very soon it will be demagnetized. There are two ideas in this regard that were discussed at the conference. The first one is email identification. To avoid undesired information disclosure (the mailbox details), it's suggested to use asymmetric encryption.
This method allows to encrypt user's email address which provides privacy security, but it contains behavioral data that belong to the email owner. This means that if the visitor enters the email address in a form at the website, a publisher will obtain the user's browser history and activity log, but the publisher won't see the email address.
Such an idea met quite a skeptical reaction among IAB ALM attendees. The implementation of this approach means that the users will have to provide their email addresses before entering every single website. Let's be honest. When you google something and then follow a random link and see a form to fill with your data, it irritates and evokes a desire to leave the page, agree? It can work for popular resources, but small publishers will lose their potential visitors.
The other negative factor here is that there is no opt-out function. While cookies can be easily deleted from a browser, user data that attached to the email address can't.

And the third bottleneck is that the biggest email providers, which are Google and Apple, support the ability of users to register multiple accounts. Apple even recommends users to enter fake emails when they make a purchase in an e-shop. With this, the creation of actual user background is impossible.
Also, IAB Tech Lab representatives picked up the idea and announced a similar solution. It also implies email identification but in a bit different way. To avoid repetitive email indication, they suggested developing a plug-in for the browser where the user would type in his mailbox address just once. The problem is that the plug-in should be installed by each user manually which seems to be a questionable initiative.
For instance, there are less than 30% of connected devices in the US that use one of the most popular Chrome extensions — AdBlock. If people neglect the opportunity not to see ads with the AdBlock extension, it's unlikely they will be encouraged to install software to see ones.
About Rearc
To find a solution that would cover all ad tech industry players' needs, IAB launched the Rearc project. This troubleshooting project aims to rearchitect digital marketing and to find comprehensive alternatives to cookie files. The Rearc unites leaders from the brand, agency, publisher, platform and technology industries. They welcome any ideas and initiatives that can help with the issue, so if you have some — feel free to join the collaboration. As an active player of the adtech industry, Admixer is also going to participate in the Rearc project.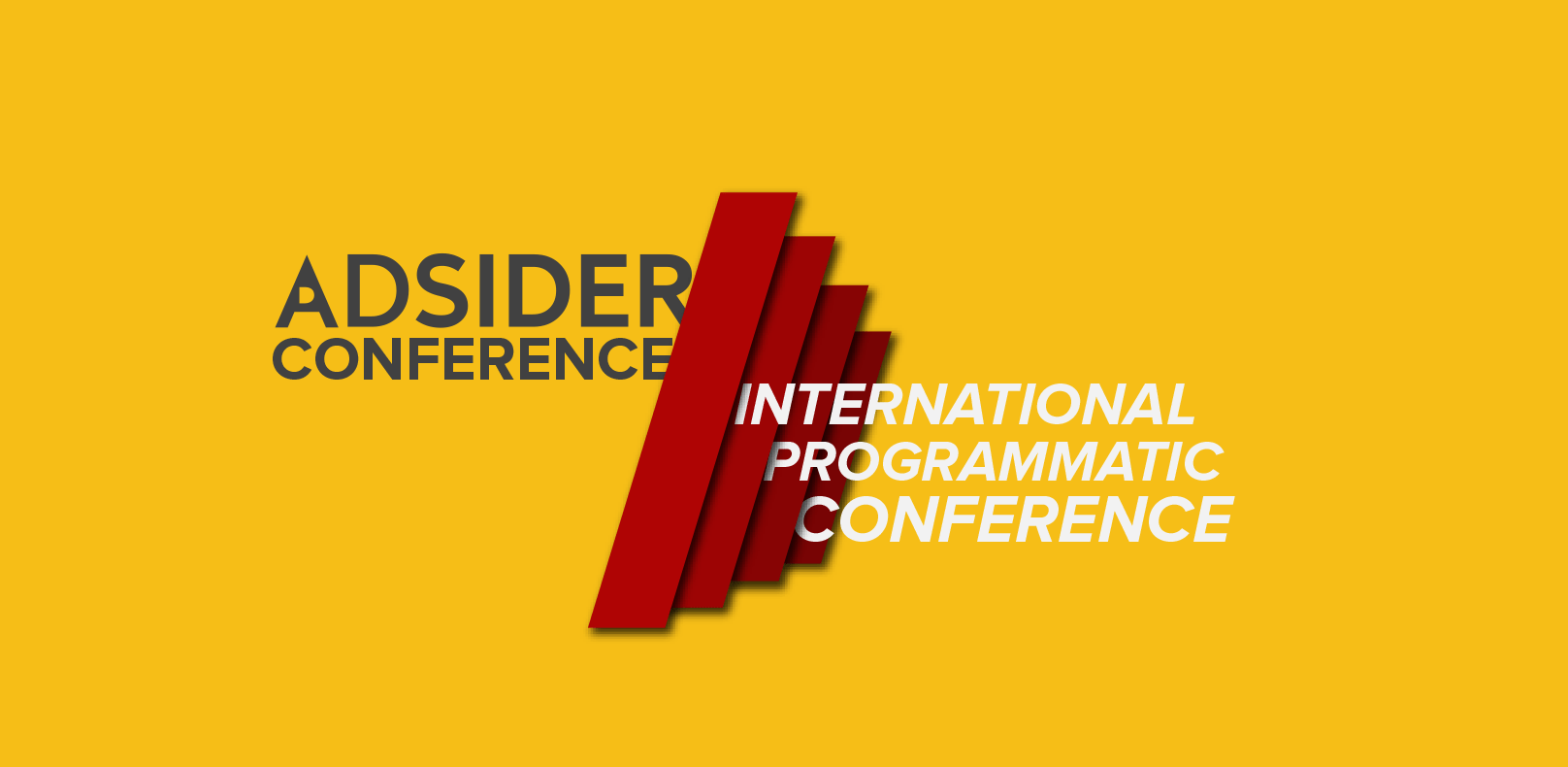 Join Adsider Conference in Kyiv, May 21-22, 2020
Admixer will bring together high-level decision-makers for its 2-day International programmatic event for ad industry professionals. Adsider Conference will be held on May 21-22 in the heart of Kyiv, Ukraine — at NSC Olimpiyskiy.
What is Adsider Conference?
The 2-day conference will focus on valuable adtech insights and productive networking. A well-crafted agenda of keynote speeches and workshops from 50+ top industry experts will cover the whole programmatic ecosystem and reveal new market opportunities in the CEE & MENA regions. The program will consist of 3 stages and 5 tracks:

Main Stage
PROGRAMMATIC
From transparency to privacy regulations, speakers will explore how the post-cookie era will impact the entire programmatic ecosystem. Join the discussion on the 2020 challenges and opportunities for advertisers, agencies, publishers, and adtech vendors.
Focusing Stage
AGENCIES AND BRANDS
The speakers will discuss the shift in the distribution of the competencies between agencies and in-house marketing teams. Find out how to create effective multichannel marketing strategies in the age of personalization and marketing automatization.
PUBLISHERS' MONETIZATION
Discover how the leading publishers adapt their tech stack and business models to the new industry standards. Speakers will look into the latest case studies on building the 1st party data hub and how SSPs help publishers monetize their inventory. The second block will be dedicated to the growing role of programmatic in the monetization of traditional media (CTV, OTT and DOOH).
MOBILE ADVERTISING
The track will focus on the best practices, insights, and case studies from top app developers, game makers, performance agencies and tracking platforms. Brands and agencies will learn how to succeed in the competitive mobile environment.
BizDev Stage
CEE&MENA MARKETS OVERVIEW
The scene will be dedicated to exclusive market insights from the CEE&MENA experts. Each keynote speech will include an analytic overview of the key local market players and specific trends in the region.
Who Will Attend?
The conference will gather about 1000 high-level decision-makers: online publishers, media owners, traffic sources, global brands, and advertisers, ad networks, agencies, app developers, and technology providers.
How Much Does It Cost?
The ticket price starts at $220. Find ticket details here:
https://conf.adsider.com/

Want to be a part of Adsider Conference? Join the event as a partner!
Please drop a line at partners@adsider.com and get detailed information about sponsorship opportunities.
Don't miss any updates about the conference! Subscribe to social media channels:
Facebook LinkedIn Twitter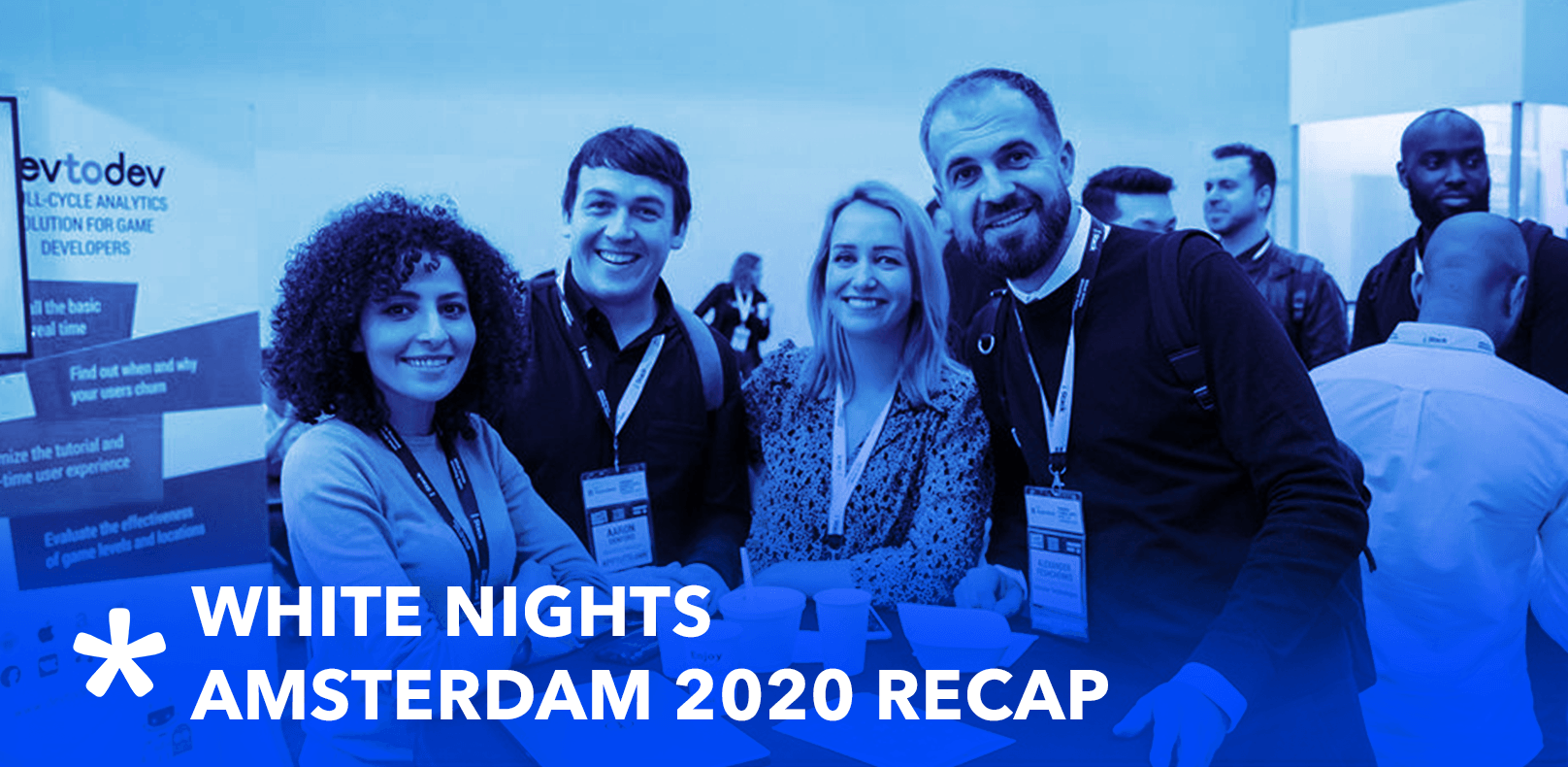 White Nights Amsterdam 2020 Recap (Spoiler: It Was Awesome!)
Taking part in White Nights Amsterdam was such a treat! Our team is back with lots of memories, insights, acquaintances, and tons of motivation. We've interviewed the team and prepared a recap of the event.
Key Facts About White Nights Amsterdam 2020
The event covered every aspect of the gaming industry you'd need to know in 2020.
This year, the conference hosted over 1300 attendees from 50+ countries.
White Nights was all about insightful speeches, networking and captivating exhibitions.
It was easy to keep the finger on the pulse of the industry — we kept on networking with experts, C-level execs and trend connoisseurs.
What We Liked the Most About the White Nights 2020
Extensive face-to-face networking both at the event and afterward at the parties.
A real chance to meet the decision-makers in the massive crowd (or with a beer at one of the parties).
Meeting with Admixer partners and discovering the rising stars of the gaming industry.
Action-packed presentations with the latest numbers, case studies and useful data from the world-renowned industry experts: TikTok, Appodeal, Azur Games, Xiaomi, Playrix, CoolGames, Game.TV, Adikteev and more.
Noteworthy insights on performance marketing and a deep dive into the world of in-game advertising.
And the Main Takeaways From White Nights Amsterdam Are
Gen Zers are the main focus of game developers today
Effective in-app video ads should be dynamic, eye-catchy and short with a coherent and clear message
The most recommended length for rewarded video ads is 5-6'' (quite a challenge for advertisers, agree?)
A lot of discussions on the models of in-app monetization: in-app purchases or in-app ads?
app-ads.txt is yet to win publishers' attention: only 27% of iOS and 33% of Android app publishers have adopted this standard.
And don't get us started on the fabulous parties!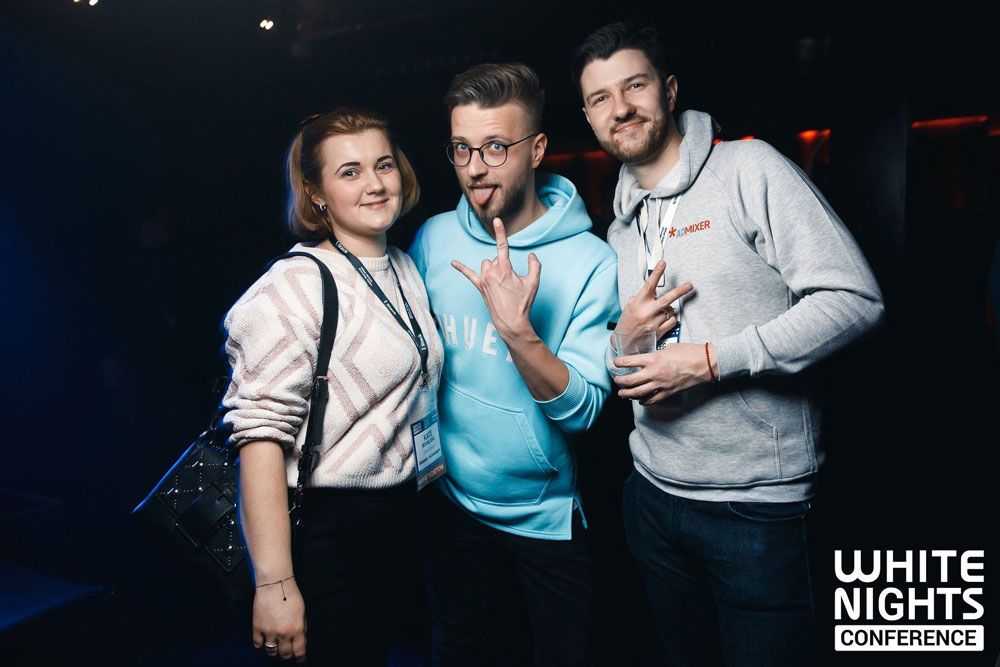 Conclusion
The atmosphere, the people and the organization were remarkable! We thank all of our partners for meetings, chats and insights. See you all at the next White Nights!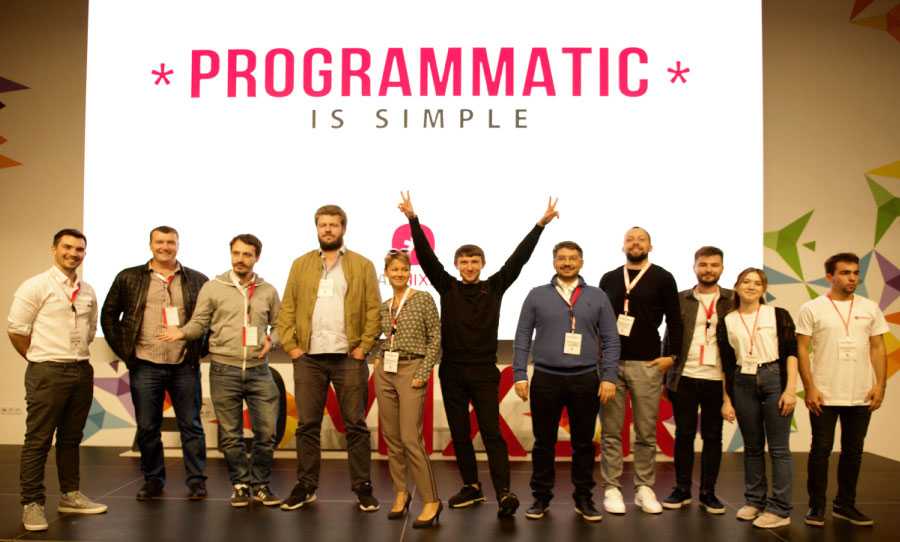 Moldova programmatic conference: key points by Admixer Technologies
On September 27, Admixer Technologies took part in the debut tech Moldova conference "Programmatic is simple", organized by Admixer Moldova company. The venue was Tekwill center, where C-suits form Ukrainian and Moldovan technological companies were discussing digital advertising realities, innovations, and new technical capabilities for market players. The core topic of the event was programmatic and its impact on the advertising industry. 
As to the organization, we are delighted to thank Admixer Moldova for maintaining this event at the highest level. They started up just for about half a year ago and have already handled such a local-market rulemaking conference that brought awareness about the digital advertising industry. 
Data for programmatic
The main messages of keynote speakers were that today advertisers are focused on embracing new technologies allowing them to use sophisticated algorithms within ad campaigns. And such algorithms require big data. 
Data problem was in the spotlight of the discussion. 
Panel discussion 
Within the panel discussion, there were representatives of local agencies, advertisers, publishers, and Ad Tech companies. The issue was about the current state of the Moldova market from a digital advertising perspective, what are the hinders, and how to solve them. 
All participants agreed that the lack of data is the main obstacle for programmatic implementation. It discourages both, advertisers and publishers. At the same time, insufficient usage of programmatic technology will lead to the development gap between local players and global tech leaders.   
It was suggested, that to escape the vicious circle, publishers ought to make their first steps and to start using modern technologies. Moreover, delaying may lead to the vanishing of local players by global corporations.   
As a positive signal here, representative of a major local eCommerce company said that they are on the way to contribute big data for ad players.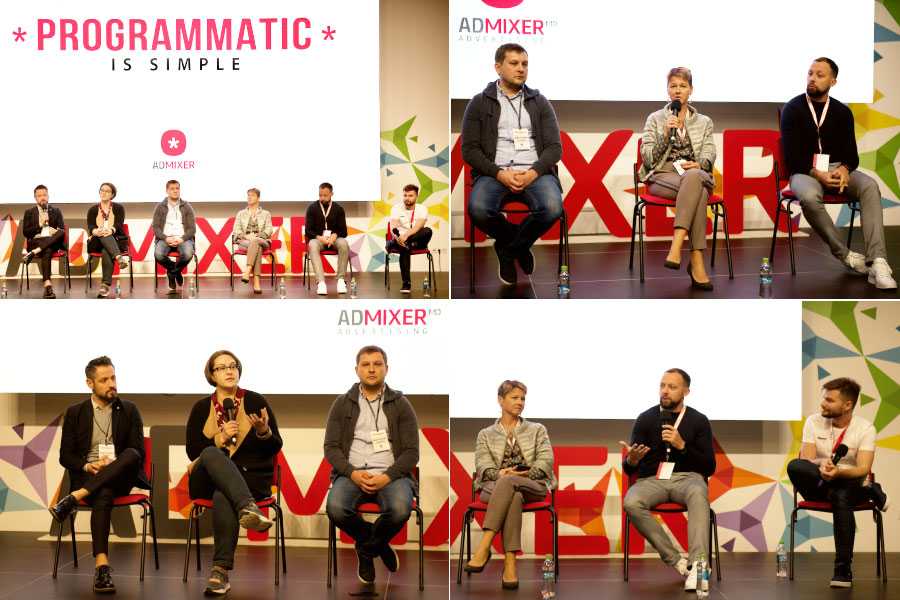 Abstract from the hostess
To sum up the conference outputs, Sergiu Cocieru, CEO at Admixer Moldova, stated: "First, I'm really glad to see that we could gather all ad players under the single roof here: publishers, agencies, advertisers. This doesn't happen often. The purpose of the conference was to prove the Moldova market that programmatic is simple. Programmatic isn't programming – as once we were asked on Facebook. Here, everything is already programmed for us, so our work becomes more simple". 
He also added that the key idea of the event was to make together a big step in the direction of digitalization and that it's much simpler than might seems to be. 
As a final note, it was emphasized that programmatic capabilities and advantages have a big future ahead, and yet, most of the highlighted programmatic features are already available today for all ad players. At this point, the official part of the conference was over.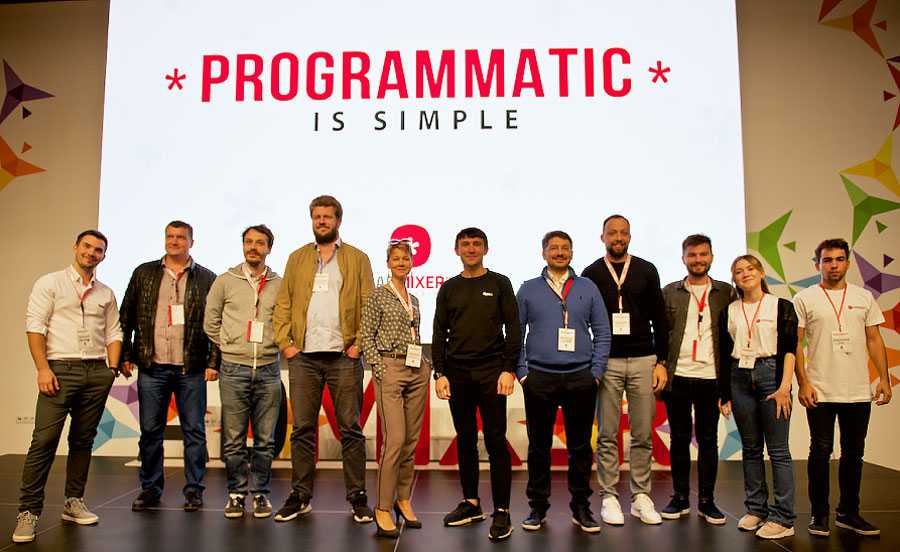 What's next?
We hope to see you all guys in the future at a new conference where we could discuss the progress of the implementation of cutting-edge technologies by all ad players.
Send us an email, and let's find out together how Admixer solutions and ad tech stack can help your business: media@admixer.com.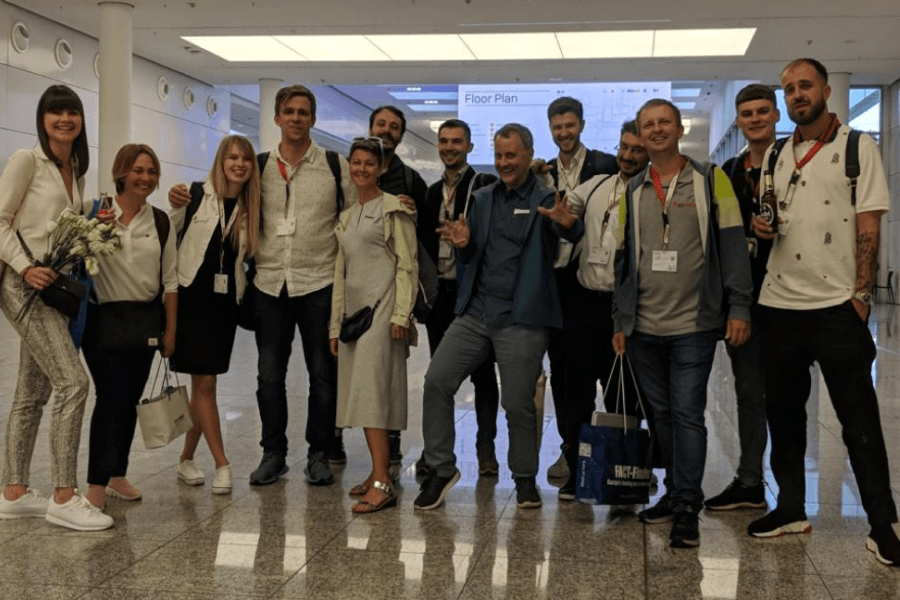 DMEXCO 2019: Ad Tech Takeaways by Admixer
DMEXCO, one of the biggest Adtech & MarTech events, took place in Cologne a week ago. The event gathered more than 1000 exhibitors and 40K+ visitors from ad tech and marketing industry.