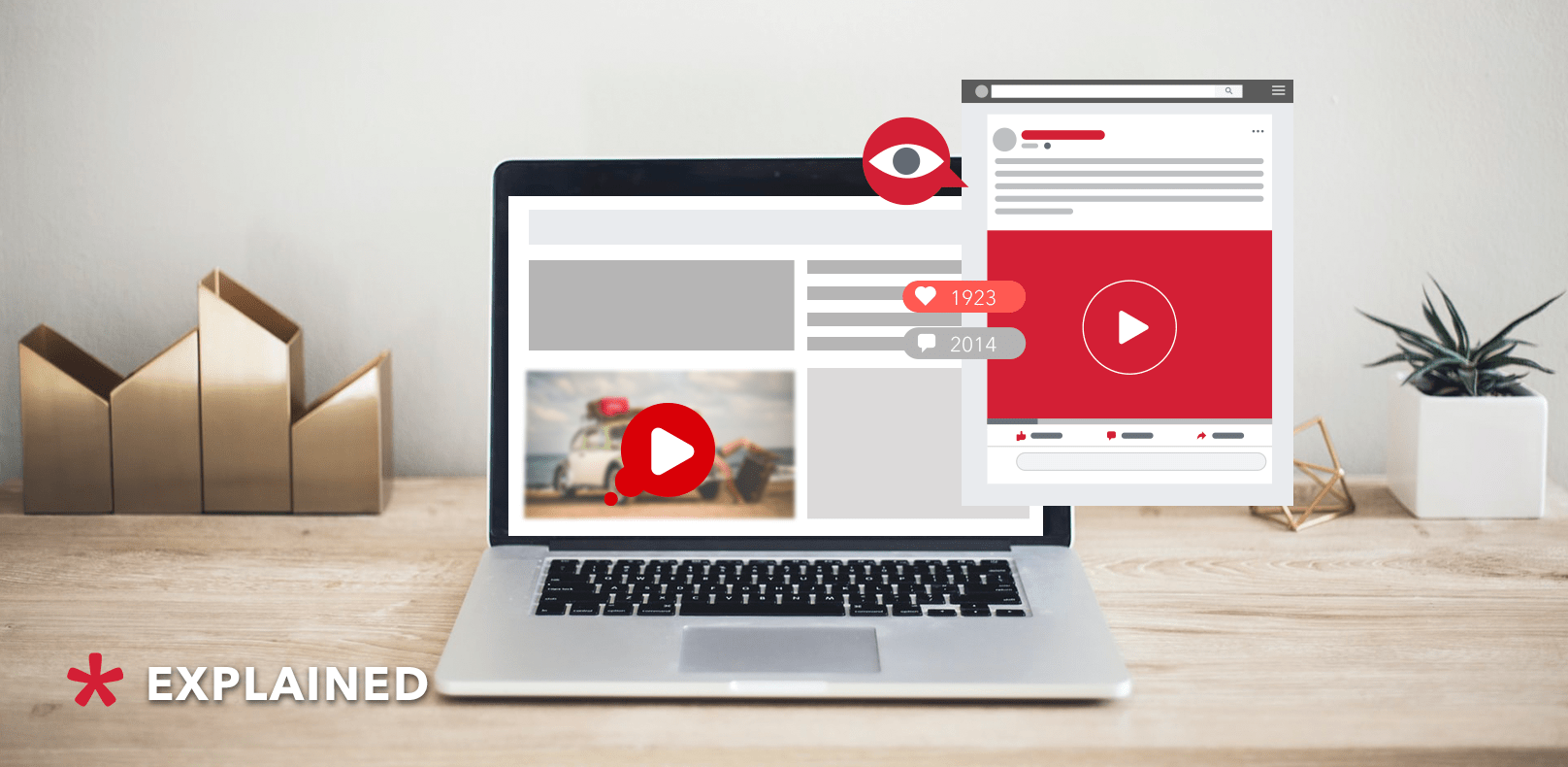 In-Stream Vs. In-Banner Video Ads: What's the Difference?
Video is the most engaging type of content. Viewers remember 95% of the message when they watch it in a video compared to 10% when reading it in text. Videos are memorable, and leave a lasting impression that translates in conversion and sales.
The young cohort of users increasingly prefers watching a video over reading about the product. No wonder that advertisers are pulling their weight behind the video advertising, which grows at unprecedented speed. According to the report by IAB, nearly two-thirds of digital budgets allocated to video advertising, both on mobile and desktop. Also, almost 3 in 4 media buyers are planning to increase their digital video ad spend next year.
What is the best video ad format for your advertising campaign and business need? Let's consider two primary types of video ads on the market: in-stream and in-banner. It is crucial to understand the distinction between those formats, their pricing model, impact on the user experience, and perception of your brand.
In-stream video ads
In-stream video example
In-stream video ads are ads shown before, during, or after the streaming video, music clip, or gamified interaction that users have requested. These ads are run in the player and can pop up in the live stream, archived materials or downloadable content.
In-stream video ads have been around for a couple of years. While some users still tend to complain about them, now they're an accepted part of the online experience.
How to make in-stream video ads effective
Designated ad
Video ads should not be confused with TV commercials; it is a different channel for different mediums. Video ads are specifically tailored for mobile and desktop and not interchangeable with TV ads.
Repackaging TV commercials will not sit well with the consumer. Instead, you should pair with a reliable ad partner, like Admixer.DSP that will assist you in choosing a fitting format, device, and platform to reach the right audience in the most effective way.
Length
The optimal non-intrusive length is 15 seconds; it can be longer but normally does not exceed 30 seconds.
Skippability
The in-stream ad is still a distraction from the content user requested to see. Therefore, to give consumers freedom of choice and improve the attitudes toward the ad, most in-stream video ads have the "Skip This Ad" button.
Unskippable ads are relatively rare and used for forceful, direct promotions. Skippable ads put control in the hands of the users, giving them an option to opt-out or watch the video until the end. This way, the ad is perceived as more friendly and tolerable.
Strong message
For users to stay with the ad, it has to grab their attention in the first five seconds with a clear, captivating message.
Precise targeting
In-stream video ads have to be highly-relevant for the users or contextually connected to the content they are watching. Otherwise, they tend to skip them right away. Accurate targeting with strictly defined criteria and occasional filtering is crucial for the success of in-stream video ad campaigns.
Create an effective in-stream video ad with Admixer.Creatives.
Types of in-stream video ads
In-stream video examples
Linear video ads
Linear video ads are the most iconic and widespread formats of in-stream video advertising. Just like in the traditional TV broadcasts, they are cutting into the main video and played in-line with the rest of the content. Linear ad interrupts the primary video and occupies the entire video played space. It can encompass the interactive component or work with a companion ad.
There are three forms of linear video ads:
Pre-roll ads appear before the video content.
Mid-roll ads can be played several times during the video, a lot like commercials in the middle of the movie on TV. Mid-roll ads have the highest completion rate since the user is already engaged with the content.
Post-roll ads are played at the end of the requested video. These ads are the most effective when the user is waiting for the next video on the playlist.
Linear ads may have interactive elements, CTA buttons with an option to download a whitepaper, sign- up for the newsletter, or go to website with more information.
Nonlinear video ads
Nonlinear video ads are sometimes called "overlay video ads". They are displayed together with the streaming video content without interrupting it. Nonlinear ads take up a small part of the screen, to get the viewer interested and invite to further interaction.
If the user clicks on the ad, the main video is paused unless the ad is closed. In case if the user chooses not to engage with the ad, it can stay until the end of the video clip, disappear, or reduce to a reminder button. Nonlinear can be not only a video ad but also a text or rich media.
Companion video ads
Companion video ads don't appear by themselves and usually accompany linear and nonlinear ads. They have distinct formats and sizes with the primary goal to maintain brand awareness and visibility. Companion ads are shown alongside the video, usually in the form of text, image, rich media, or wrapping.
Pros of in-stream ads
Thanks to programmatic audience-based buying, and extensive targeting options, in-stream video ads can deliver relevant ads to the most appropriate audience. In-stream provide an immense reach, making it an excellent tool for brand-awareness campaigns.
According to Google, users who watch video ads to completion are 23 times more likely to further engage with a brand.
Normally, in-stream video ads appraised on the cost-per-view (CPV) model. It is very handy for the advertisers since they pay only for the complete video views if, for instance, a user watched 30 seconds of the video.
Advertisers don't have to pay for users who are not interested and skipped the ad early. Alternatively, the advertiser pays for interaction if the user clicked on the CTA-button, banner, or the overlay.
In-stream video formats are available in the Admixer.Creatives, an extensive library of ad templates and creative solutions for your campaigns.
Cons of in-stream ads
In-stream video ads are sometimes perceived as annoying. They disrupt the viewing experience and cause a sentiment similar to TV commercials, propelling abandonment, especially in the short-form content (33%).
Cover important information
Non-linear video ads could cover important information on the original video content, like subtitles or captions.
Rich media and interactive formats can distract the viewer with moving elements.
In-banner video ads
In-banner video example
In-banner video ads are video ads activated within a standard display banner on a webpage. As a rule, they usually follow standard IAB banner sizes, 728×90 or 160×600, but most frequently 300×250.
The video is immersed into the banner, and once triggered, can expand to a large interactive panel, or redirect the user to the domain where the video is hosted.
An in-banner ad usually consists of description up to three lines of text and a thumbnail image, usually a screenshot from the video.
These ads are relatively new, and still waiting for the mainstream adoption by the advertisers. You can frequently encounter this type of ads in the news feed, or inserted between other videos or other content on a website.
How to make in-banner video ads effective
Length
In contrast to in-stream ads, which are time-limited, in-banner ads can be as long as advertisers desire. However, for the friendly user experience, it shouldn't be more than 2 minutes to keep the attention of the viewer.
Brand assets
Make sure that your in-banner video contains your logo and a short description so that the user knows what product is being advertised at first glance.
Platform
In-banner ads may be sold across different websites through an open ad exchange or private marketplace. Mind that a large in-banner ad on a premium publisher's website will likely bring better engagement, while a smaller banner bought through open exchanges will reach a broader audience.
Types of in-banner ads
There are three major types of in-banner video ads:
Click to play – a still image is displayed at first, once the user clicks on the creative, the video ad starts playing.
Hover to play – this ad starts playing when the user hovers over the video.
Autoplay – this video ad starts playing without any interaction from the users. This is a very intrusive format, especially if it includes sound. It can catch the users off guard, and often compel them to quickly close the tab.
Pros of in-banner ads
The main advantage of in-banner ads is that they don't appear as an out-right promotion. In contrast to in-stream ads, in-banner video ads are less intrusive. The ad doesn't interrupt the main video, and rather subtly recommends branded content in the sidebar or top search results.
In-banner video ads are not aggressively pushed into the online experience and give the user a choice to engage or not. It is an excellent tool for advertisers who aim to promote their brand rather than concentrate on sales.
For instance, Benefit Cosmetics used in-banner ads to boost its branded content. They targeted viewers who searched or browsed the recent bow trends. Benefit Cosmetics wanted to seamlessly integrate into the search experience "in a way that felt natural" and put their brand for consideration. As a result, Benefit was able to boost subscriptions to their channel by 20% and drive an additional 663,000 earned views on top of their 1.2M paid views.
Standard size in-banner video ads that are sold through open exchange boast lower CPMs than their in-stream alternatives. However, mind that larger slots on premium publishers' websites will be much more expensive and won't be available to all advertisers. Instead, they are usually sold through programmatic guaranteed deals.
The placement of the in-banner ads is defined by the search intent, allowing advertisers to contextually target various groups of users, potentially interested in their area of expertise. This format is advantageous for building knowledge of the brand and targeting broad segments of the audience.
Create your first in-banner ad with professional templates from Admixer.Creatives.
Cons of in-banner ads
Lower engagement. Consumers are less receptive to the message in in-banner ads compared to the in-stream ones.
Slower website. Without proper setup, in-banner ads can slow down webpage load speed, hindering user experience.
Website crowding. If there are too many in-banner ads on the page, the site content becomes challenging to consume.
In-stream vs. in-banner ads: How to choose the right one
It is essential to strike the right tone with your video ad. Wyzowl reported that 75% of consumers decided not to buy a product because the video voice over annoyed them.
The wrong ad can damage your brand reputation and the perception of your product. For this reason, you should define the objective of the campaign and select the ad format accordingly.
If you are subtly building brand recognition and want to familiarize the audience with your company, in-banner ads would be a great choice.
If your consumer already has the brand knowledge, and you want to engage them further or push toward the conversion, in-stream ads would work.
In case you are aggressively advertising your product, intending to boost the sales, unskippable linear video ads will do the job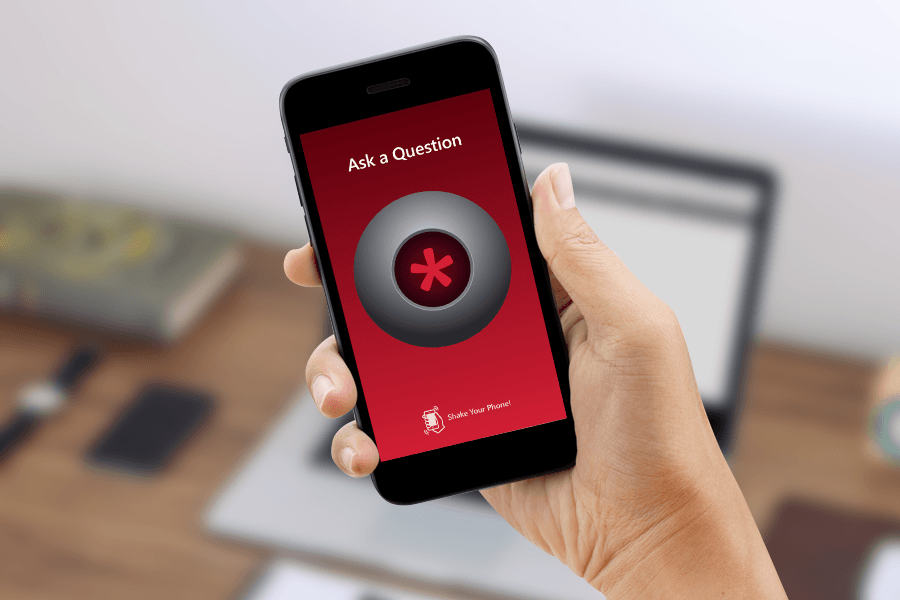 Introducing Mobile Shake, a new ad template
Now advertisers can truly shake up their campaigns and amaze their audiences with a new shake banner template available in all Admixer Products Line.
Mobile Shake banner: same but new
You might have already come across Mobile Shake ad format previously requiring at least basic HTML5 and JavaScript code knowledge.
With the new Mobile Shake template, you don't need any programming skills as now you can put together your creative right in the interface and do that in minutes.
All you have to do is upload 2-5 images, video or HTML files, link them to landing pages or your offer, and pick the order in which the users will see the banners as they shake their smartphones.
Shake up your campaign and engage your audience
Used in tandem with the right creatives, Mobile Shake banner can become advertisers' killer tool to surprise consumers and engage them into interaction with the advert.
Brands can bring nearly any 'shakeable' objects for users to play with, such as musical instruments or a magic 8-ball – like in this demo:
Use cases of how brands can use shake banner format to power up their mobile ads may vary. For instance, beverage brands can show their bottles on screen and encourage users to make a cocktail in a shaker or invite them to shake the ice for ice-coffee, like in this Jacobs' shake banner example (creative by: Vivid Agency).
Ready to entertain and engage your audience with Mobile Shake? Give a try in your Admixer interface. If you need any guidance or help, contact Irina Kostiuk, Business Development Executive: ikostyuk@admixer.com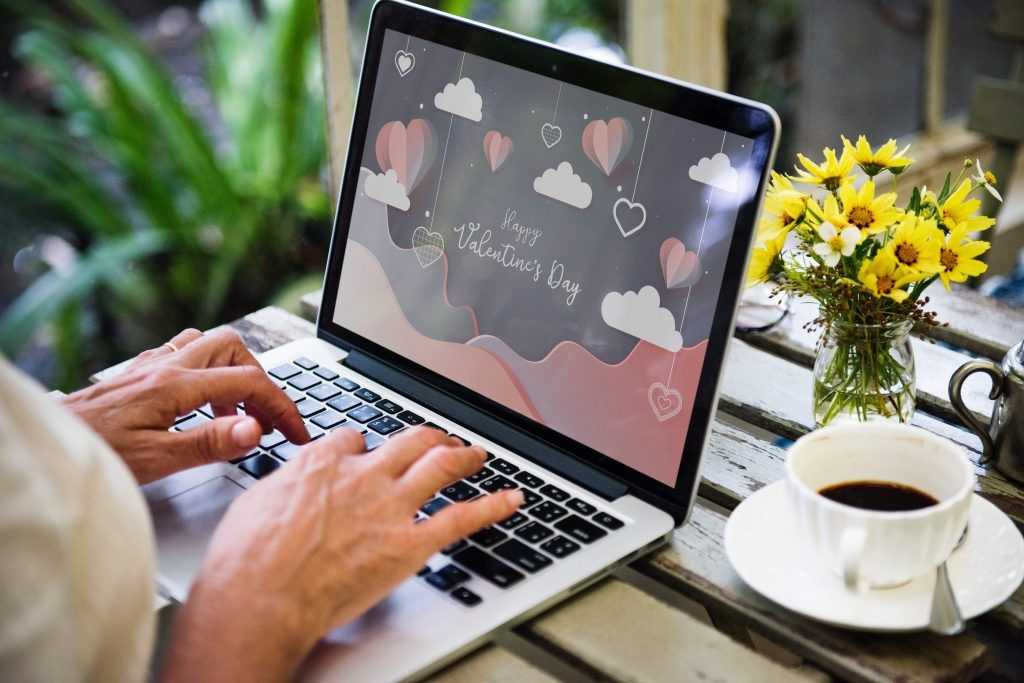 5 Ad Formats from Admixer.Creatives for Valentine's Day 2019
According to Mintel, Valentine's day is now the biggest spending retail event in the first part of the year, overtaking Easter far ahead.
With the increase in popularity, sales coinciding with Valentine's day also increase. Along with cards and flowers, online shopping is growing: last year 30% of online purchases were over $100 per customer. The overall amount of retail sales for V-day have seen an increase of $1.4 billion from 2017 to 2018.

To drive your sales as much and convince your consumers from "maybe" to "yes!", take a look at something special we prepared for you with Admixer.Creatives. Take a look at five creative ad formats which will add extra value and revenue to your campaign whether you're all set for V-day or still making final preparations.
But first, some insightful statistics about your consumers.
Shopping fever, shocking sales rates, and growing of mobile purchases on
Valentine's day
Figures across countries vary. But the tendency seems to be common: Valentine's day takes over the world, encouraging consumers to purchase more. Here's a sneak peek how it's allocated by region.
USA
$30 billion – that much Americans are expected to drop on Valentine's day in 2019. Just imagine, over half — 53% (which is some 135 million) — of all Americans are expected to shop for V-day in 2019.
Interestingly, how figures regarding spending on presents are distributed among men and women (spoiler: apparently, men plan to spend more).
Specifically, in married couples, husbands are going to spend on their spouses 74% higher amount of money in average, which is about $358. Alternatively, wives plan to spend on their beloved ones $206 in average.
There's a similar divide between boyfriends and girlfriends, who say they'll spend $231 and $105, respectively.
As for Valentine's day sales conversion rates in the USA, they skyrocket when it gets closer to the holiday. The boost caused by V-day shoppers is 164% higher than usual, with the daily sales rates returning to normal the very next day.
UK
Last year, overall spends on Valentine's shopping reached £650 million in the UK alone.
Shopping tendency shifts from traditional cards, jewelry, and flowers to more personalized gifts. Spending on experiential presents like romantic gateways increased by 31% in 2017, and it keeps growing.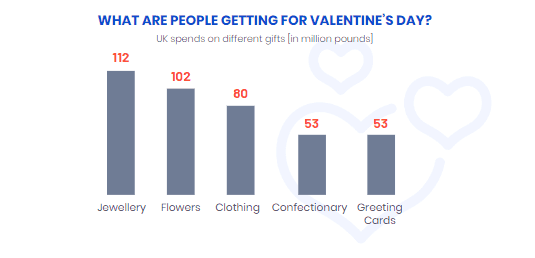 Europe
Europeans have also caught Valentine's day fever and go all in when it comes to gift giving.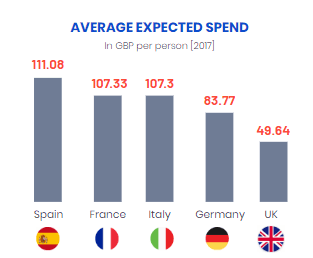 The days leading up to the holiday, conversion rates in Europe jump 187% higher than usual. Figures look even more shocking if we consider a specific example, for instance, flowers. Two days ahead the holiday, a total amount of flowers sold across Europe reached 7x rate. And on that very V-day in 2018 there were 400% more flowers ordered than usual.
Similarly to the US and UK, mobile shopping in Europe is growing at a mind-blowing pace. To compare, orders made on mobile devices increased from 25% in 2017 to up to 47% in 2018. Besides, on Valentine's day half of all purchases are made on mobile devices.
Eventually, to
creatives
!
Here are five creative ad formats for you to give a go this season.
Cube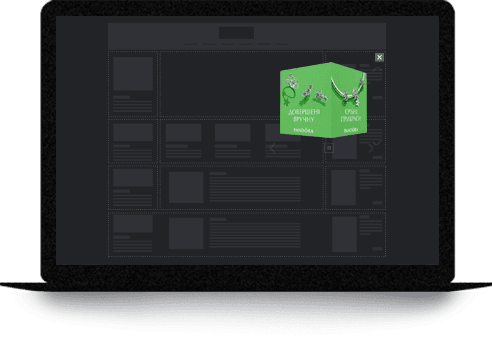 It's is one of the most popular ad formats, also available for mobile devices. And it's for a reason, as Cube works fancy: you can place banner ads on cube's six sides, plus video on one of them. Supporting UK shopping trends, we're showing you a Cube with jewelry brand example.
Click to Fullscreen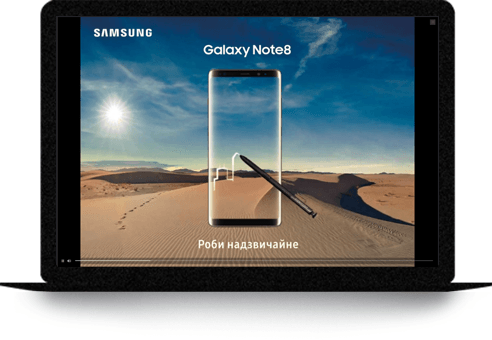 This ad format works exactly as it sounds: when users click the smaller banner, they are welcome to enjoy a fullscreen image with a story brands prepared for them. It's a great choice when brands that need to demonstrate benefits or essential tech parameters of their products. For instance, check out how it works for gadget ads.
3D Expandable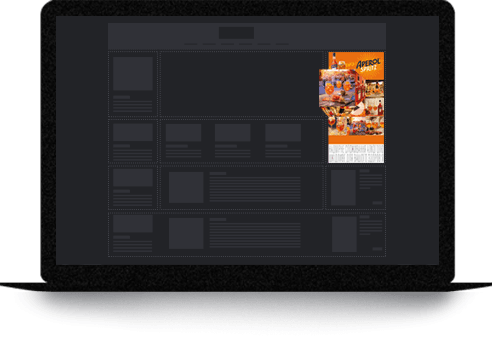 This ad format is super interactive and encouraging users to click one of nine 3D elements to see one of these nine visual stories hidden there. 3D Expandable also allows placing video ads in the center of the panel. Here's a colorful example of drinks ad campaign, demonstrating how your ads may look.
Takeover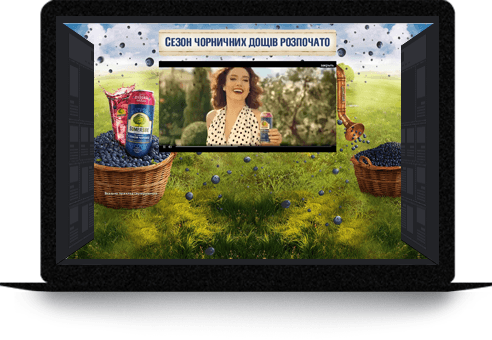 This ad format is also engaging and inviting a user into a story, like in this another drink ads example. It works like this: a user sees a folded banner first, then clicks on it and sees the fullscreen banner with image or video. The takeover between folded and fullscreen panels can be animated in one of these types: slide, cut, rotate, and slide. This ad format is available for desktop only. If you need ad formats for mobile or just want to pick more creatives by yourself, head to our ultimate Ad Formats gallery.
Unfolding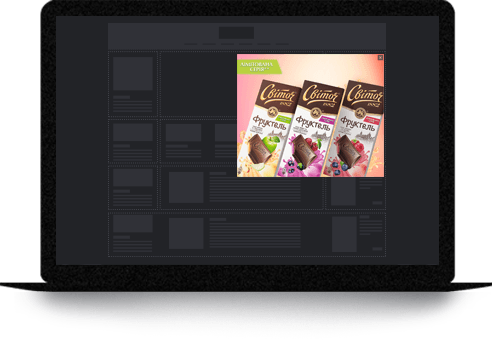 And for dessert, a real killer ad format! By mouse click the initial small banner basically unfolds into nine more elements, introducing a user to one big image, animated banner or video.
Each panel (initial small and unfolded version) can have its own URL and lead to different landing pages. See the example of how confectionery brand absolutely nailed this ad format.
Now you're all set for V-day. Let your consumers fall in love with your (or your advertiser's) brand!
To power your campaign with Admixer.Creatives ad formats, please address your inquiry to Irina Kostiuk, Business Development Executive: ikostyuk@admixer.com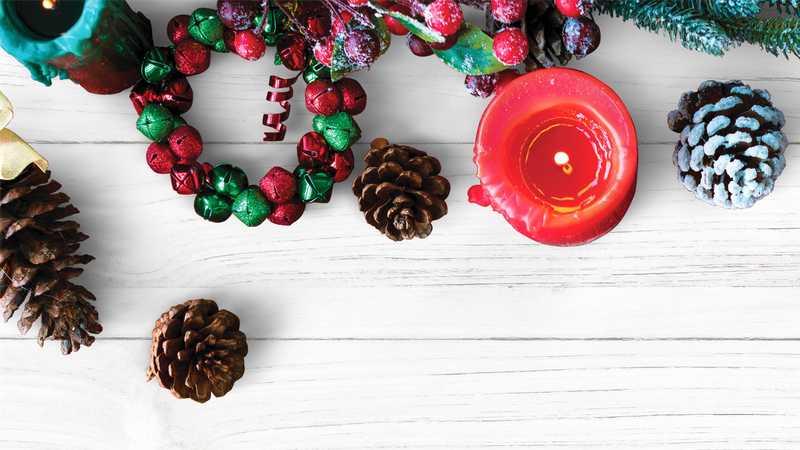 5 New Rich Media Ad Formats for Perfect New Year Ad Campaign
New Year and Christmas are upon us. Yet, if you're an advertiser or publisher, the holiday season may bring you not only happy moments but instead turn into advertising fever. To help you run your holiday ads effectively and with no headaches, Admixer.Creatives is launching new rich media ad formats with ready-to-use UI templates. (more…)
The basics of improving your creative's performance
Are you sure you're paying enough attention to the core of your advertising strategy?
The nerve and sinew of your ad campaign's body?
The frame of your promotion vehicle? (more…)
What marketers should expect from 2017?
At the end of the year, we decided, to sum up the predictions and forecasts for 2017 and to try to prepare ourselves for what is going to happen. (more…)