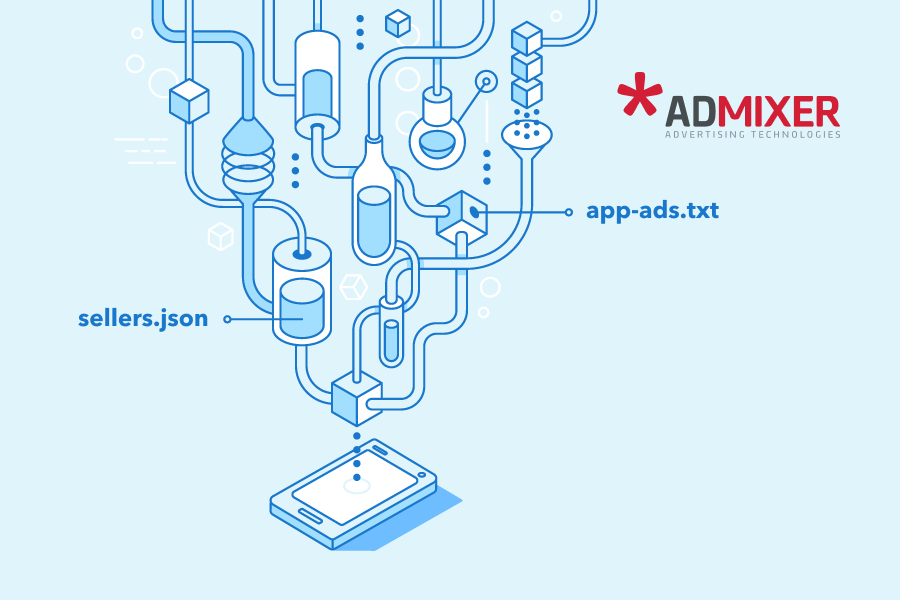 Admixer Technologies refines transparency culture with the app-ads.txt and sellers.json
Ad fraud is an ongoing problem in the advertising industry.
As overall ad spends are increasing year after year, the rate of frauds income is rising as well. According to eMarketer's latest estimations, advertisers' loss from such actions varies from 6.5 to 19 billion dollars. To improve the situation, IAB Tech Labs expands its anti-fraud arsenal by adding app-ads.txt protocol and seller.json file.
Being dedicated to transparency and armed with ads.txt, Admixer Technologies is working now on embracing the app-ads version. Today we are talking about the importance of such a step on the way to the genuine traffic.
Anti-fraud remedies
While bad actors keep on frauding with the counterfeit sites, illegitimate inventory arbitrage, and domain spoofing, there is contra scam recipe already available. IAB offers ads.txt and app-ads.txt to ensure secure and authenticated ads purchase.
Ads.txt
Ads.txt represents a text file with a list of authorized sellers specified by a publisher. In this way, it's possible to prevent a suspicious deal. Ads.txt is designed for websites' hosted inventory. This standard isn't mandatory, however, Google deactivates resources without such data file.
App-ads.txt
On March 13, 2019, IAB Tech Lab introduced the new extension for mobile and OTT apps. It works on the same principle for the same purposes but with a bit more complicated way of implementation. The main issue is that there's no domain or URL to use as a directory where a list of entrusted partners would be stored.
So, the solution is to process two available indicators: identifier of the platform that app relates to, and the ID of the application for that platform. With these two key indicators, an advertiser can find the original app developer's web domain where ads.txt file is stored.
Here's how the path to the list of authorized sellers can look like: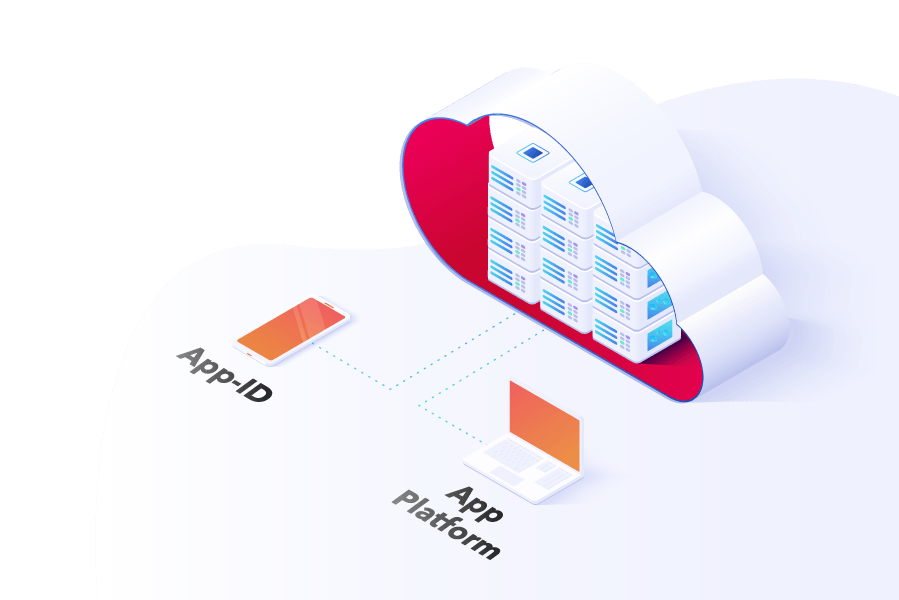 Sellers.json
Following up transparency goals, IAB has developed sellers.json – a data file containing identifying information about publishers' accounts within their advertising platforms. It's a digital passport of the supplier.
This mechanism is improving supply chain transparency within RTB and programmatic buying as an advertiser can clearly identify the supplier. It also allows media buyers to see all intermediary parties of every bid request.
Why it is a double-edged sword
On the one hand, app-ads.txt is a win-win solution for all parties in the advertising ecosystem. Developers who spend their budgets on creating audience-attracting applications get protection from unauthorized sellers and spoofing. Advertisers and agencies, in turn, can ensure that their budget spend is reasonable.
However, the issue here is that the process of adoption the standard is not as fast as it could be. It takes time for publishing content distributors to realize the importance and practical value of this mechanism. Meanwhile, brands show readiness to pay for high-quality inventory, rather than risk with dubious bid requests, even if they are cheaper.
Harnessing the latest trends
Practice with ads.txt has shown its effectiveness, thus, market leaders are actively taking steps to refine their services with app-ads.txt too. In-app advertising share is ramping up significantly and represents a Klondike, so publishing content distributors are strongly interested in embracing this initiative.
As an IAB Tech Lab member and adherent of transparency, Admixer Technologies enthusiastically implements all innovations of the industry to deliver a better user experience. Since this year already, we're included in the app-ads.txt adoption chart by PubMatic.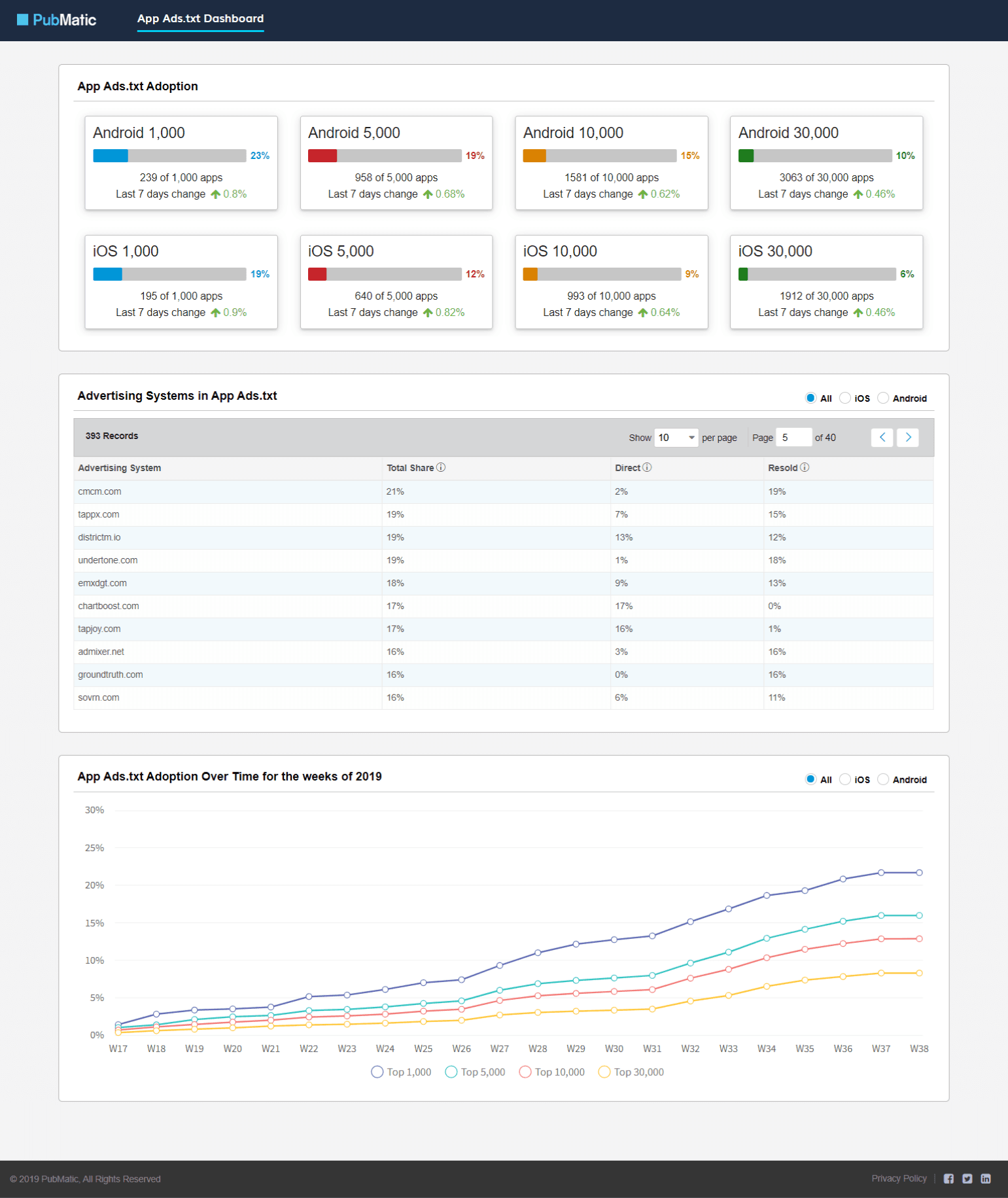 Implementation of app-ads.txt is absolutely free and requires only a will. However, there are lots of app developers and inventory suppliers who still didn't embrace the practical value of this mechanism. We are working on enlightening the values and benefits of this standard for inventory suppliers partners. By using it, they can earn extra points from potential advertisers.
If you are looking for transparency-driven partnerships with Admixer.SSP, reach out to Alexander Feshchenko, Head of Supply Partnerships: afeshchenko@admixer.net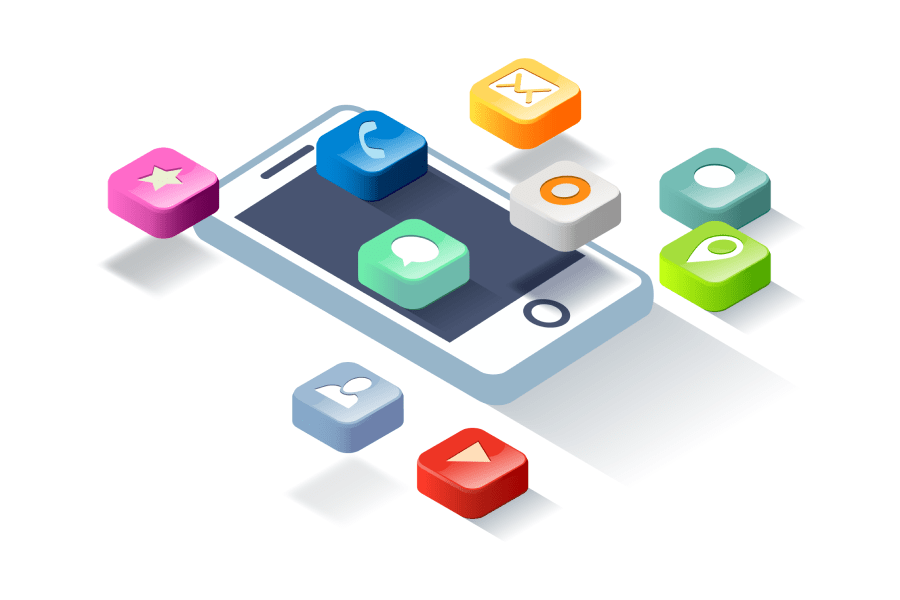 Admixer guide to in-app advertising
How advertisers and brands can reach, engage, and measure their audiences with mobile in-app advertising.
In 2019 we rely on apps for everything, from navigating traffic on the way to making notes what to pick up at the grocery store, get reminders to exercise, drink water, and even breath. On average, adult smartphone users have about 80 apps installed on their devices and spend over 3 hours daily interacting with apps. It's a great opportunity for advertisers to compete for mobile users attention, as well as – for mobile app developers not to provide technical opportunities for in-app ads.
Let's take a short tour on what this kind of advertising is and how advertisers can benefit from leveraging it.
What is in-app advertising?
In-app ads are served through a mobile app advertising network, which connects advertisers and developers. Users see it as interstitial or rewarded video ads (you've probably come through one of those video ads when playing Clash of Clans), banner or native ads, ads in messengers, and technically advanced formats, like authentic in-game ads (which we'll touch upon later on) and more.
Depending on business goal you're focusing on – whether it's increasing brand visibility, user engagement, or revenue generation – there's a strategy behind picking right ad inventory and placing your ads wisely. Download Admixer guide to advertising in apps to know these strategies:

Why does anyone have to invest into in-app ads?
Instead of mobile web, for instance?
Mobile is the leading growth driver of global internet usage, with 78% of users accessing the web via mobile devices. But today's digital world isn't just mobile-first — it's app-first. Apps dominate the mobile landscape, accounting for 89% of consumers' smartphone time. This figure is only expected to grow as app usage continues to increase at a faster rate than the mobile web.
Along with snowballing number of app users, ad budgets – and revenues – are increasing. Here's some recent stats at a glance:
Besides, mobile app ads has several undeniable advantages. Like for instance, mobile devices, unlike desktop computers, are typically owned and used by one person, which means the apps we use are closely connected to our personal lives and daily habits.
This makes mobile apps the ideal place for advertisers to create effective advertising touchpoints. By leveraging mobile apps advanced technical capabilities to reach specific audiences, it's also easier to verify that users are actually seeing their ads.
Along with advanced targeting opportunities, mobile apps have been resistant to ad blocking so far. Plus, leveraging apps, you can better track your users – without any privacy interruptions through, as users enable tracking by themselves, by opting-in.
How can you benefit from in-app advertising?
Along with advantages above, this type of ads bring to advertisers a number of other advancements. Here are just several opportunities to highlight:
Placement: With in-app ads advertiser gets end-to-end infrastructure, providing their users with ad messages maximum relevant to their experience and context
Performance: Advertisers and brands also get the opportunity to track their ad campaigns more precisely, filter out fraudulent traffic, leverage advanced targeting, and eliminate any ad blocking
Brand awareness: Brands often underestimate advertising in mobile apps, thinking that to give a go with it they have to get own application first, which is not obligatory at all. Nearly any brand can serve their ads in applications that already exist
Your in-app ads checklist
With increase of usage and superior technical capabilities that keep advancing, it's obvious why advertisers should invest into mobile ads. The next step is understanding how exactly to invest budgets wisely and get the most of ads. Here's what we suggest to check before you start planning you in-app campaign:
#1. Where: Where your ads come from, verticals and app categories
#2. What: Choosing ad formats which fit your goals
#3. How: Identifying your goals and KPIs how you'll measure the outcome
Recent and actual statistics, emerging in-app ad trends, and most importantly, strategies helping you plan, reach, and measure your advertising outcomes – here's what you'll find in this guide. Besides, you'll get prepared for each step above, and will be equipped with everything you need to reach your in-app advertising goals.
BTW, talking about your goals…
With this guide you'll find out which ad inventory to pick to address your goals best. Specifically we'll lead you through the following formats, served by Admixer.DSP trusted providers, like Viber, InMobi, Fyber, Opera, Adverty, and so many more:
Video ads (interstitial and rewarded)
Banner ads
Native ads
In-game ads
Ads in messengers
What's next?
If you're ready to power up your in-app advertising strategy, download your in-app guide for more details on how to start your in-app ads campaign with Admixer.DSP.
Have questions or need help? Reach out Tetiana Sichko, Business Development Manager and Partnerships' Manager at Admixer.DSP: tsichko@admixer.net.
A guide to best mobile ad types and formats
At the beginning of 2019 (According to We Are Social and Hootsuite's research) there are 3.9 billion active mobile internet users. That means that almost 78% of all users daily appear online either via mobile web or in-app. This fact inevitably boosts ad growth. Let's run through best mobile ad types and formats.
Depending on where specifically user will interact with ads, it can be categorized as mobile web advertising or in-app ads. The key difference is simple: mobile web ads are placed on mobile versions of websites and platforms, while in-app ads are displayed in various applications, as it comes from its name.
Both options bring their benefits to advertisers – and users. Here's a brief overview of what advertisers can get by placing ads each way.
Mobile web advertising
So far, users spent 13 minutes a day on mobile websites, according to eMarketer. By 2020, that will likely drop to 12 minutes daily. However, even though users spend more and more time in apps, mobile web ads still offer advertisers a wider range of properties in terms of ad formats.
Also, with mobile web ads, advertisers can reach audiences using standard ad formats, like mobile web banner, video ads, and more making it much easier for advertisers to make a creative that would be perfectly displayed on desktop and mobile devices.
Thus, mobile web ads are great for cross-platform ad campaigns, letting to reach an audience across a variety of platforms using just one version of an ad. Besides, compatibility creates a better user experience for the customer, who will be more apt to click on an ad that looks like it belongs on a site.
Mobile web ads is also a cost-effective option. Due to responsiveness and auto-resizing of ad formats, advertisers will have no trouble when new smartphone and tablet screen sizes and resolutions are launched as they won't need to create new ads in all kinds of changing sizes.
Looking how to increase your mobile ads revenue?
Learn how you can do that with Admixer Mobile Ad Server
In-app advertising
The most significant advantage in-app ads bring to advertisers and app developers is the amount of time that users spend with applications. Conforming to eMarketer, 89% of mobile usage time is spent in-app.
Alongside with this, in-app ads provide a better user experience. Even though 'nobody likes ads', apparently, some advertising is more tolerable and even found attractive and likable than others. With this in mind, advertisers can focus on in-app ads to create better ad experiences.
Being less distracting, highly interactive and engaging, and better controlled and managed in-app advertising keeps attracting the interest of advertisers and brands.
Along with the growing army of apps users, advertisers' interest and willingness to invest into in-app ads keep increasing, too. A study conducted by Forrester found that 70 percent of advertisers and agencies spending at least $1 million every month on digital advertising are going to increase their in-app ad budgets in the following 12 months.
What's so attractive in placing ads in the application? First, in-app ads is a great solution to address various goals: increase conversions, user retention and engagement, brand awareness, and drive overall revenue generation.
Plus in-app ad fits nearly every vertical, from social media, news and entertainment apps, to shopping, education, fitness, healthcare, banking, messaging apps, games, and beyond.
Advertising in games
Since gaming apps are among the most popular apps in terms of audience amount and time spent, these formats are worth mentioning separately from general in-app ads.
Game Ads
There can be various types of mobile advertising: rewarded video, offerwall, and interstitial ads.
Rewarded video ads intend rewards of benefits to a user for watching the ad, offerwall may contain lists of items a user can pick in exchange for receiving in an in-app reward. As for interstitials, we'll touch upon this format later in the article.
These formats are great for promoting special offers, new arrivals, upcoming events, and more. Game ads work for a wide range of verticals: sports, beauty, ecommerce, beverages, even real estate companies, and so much more brands can leverage game ads. The main point here is relevance to the audience, context of the game, and right ad placement.
Generally, this type of ads brings the best out of in-app ecosystem: the interactivity, engagement, and memorable user experience.
Pros:
High interactivity
Cost-effective
Universally supported
Playable Ads
This format represents an interactive type of ads that give users an opportunity to try out the demo of an app or game before installing it.
All interaction takes place in the ad unit directly. The best part is that users like these mini-games because of it's pleasant mobile phone advertising experience and full involvement. Playable ads typically last from 15 seconds to minute.
Pros:
Interactivity
High conversions
Users engagement and retention
Did you know that ads in games can be seamless and truly immersive?
Learn more – request a demo of game ads inventory: tsichko@admixer.net
In terms of interactivity and elements that encourage viewers to engage with the content, there are standard mobile display advertising and mobile rich media ads.
Standard mobile ad formats
Mobile banner ads
Mobile banner advertising is the most common format due to its simplicity and possibility to yield higher CPMs thoughtful placement. Mobile ad banners are displayed in static ad units often placed at the top or bottom of the screen of the device.
Mobile banner ad sizes may vary, but the most standard banner sizes are 320×480, 300×250 and 320×50 for smartphones and 728×90, 768×1024 and 300×600 mobile ad units for tablets.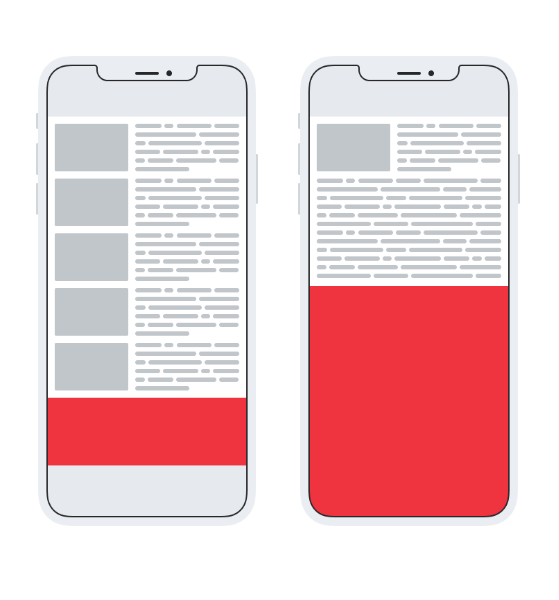 One of the most popular banner sizes is 320×50 mobile ad. Its success is due to its low price for advertisers. Big brands can leverage its minimal space for mobile ad campaign focused on increasing of brand awareness, while mid-size and small brands still can use this banner size to put the essential information about their offer. Plus it provides great user experience, as a mobile banner is non-intrusive and doesn't interrupt user from the content.
Mobile ad banners design requires a careful balance between eye-catching and bringing too distracting experience. Best mobile banner ads should highlight key features or provide an offer with a clear and compelling call to action without too much text though.
Some interesting findings on mobile banner advertising by InMobi: on Android, the highest banner ads conversion relates to lifestyle content (2.02%); on iOS, banner ads works best for classified content (2.7%).
When is it a good idea to leverage this ads type? If you want to increase your brand visibility for a comfortable price among people who are your potential consumers, then mobile banner ads can be a reasonable investment.
Pros:
Available on all screens
Available at low price
Fast and easy to deploy
Non-obtrusive for user experience
Native Ads
Native advertising on mobile appears in different sizes and forms. As it comes from the name, native ads are user-centric and organically fit into the context of the place where it appears. Accordingly, this format is perceived as relevant useful information in the flow that increases the chances for the ad to be clicked on.
Native ad imitates the appearance of the contextual environment, so its sizing might also be inherited, but it can be harder accessing the demand, so it might be better to try out 320×480, 300×400 or other typical sizes.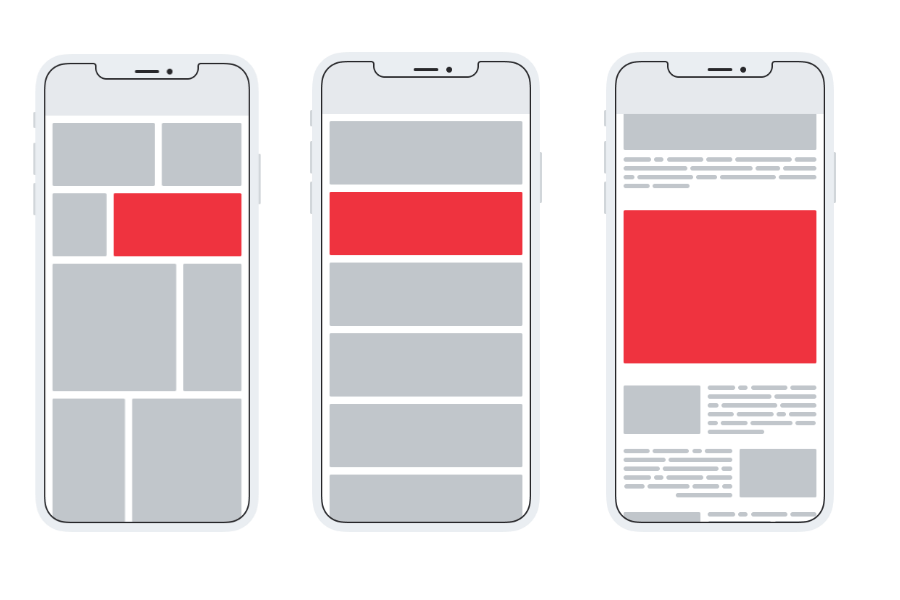 To bring great user experience and look seamless, the ads can come as an icon, feed or in-stream content. Here's when it's a good idea to use each of formats:
Icon ads that can be easily displayed in apps with a multi-tile layout, such as news and entertainment
Feed ads blend well with user-generated content in a chat list.
Rich in-stream ads mimic the app's content feed – ideal for mobile ad campaigns in social networking apps.
This format is similar to banner ads, but it doesn't take up some fixed screen space or the full display and it's less of an eyesore and non-disruptive because of its"native" look and feel.
With this type, ads will appear contextually appropriate, for example displaying the ad of cosmetics placed in the middle of an article on a beauty blog. This seamless placement makes native advertising highly effective resulting in impressive CTR.
Native advertising presents a unique opportunity to share your brand story. The combination of visual, headline, and description allows advertisers to state their message clearly and convincingly, and give extra information on the benefits, values, and story behind the product or service.
Pros:
Unobtrusive and contextually appropriate
Higher CTR
Better ad engagement rate
Advanced user experience
This format is represented by pre-, mid- or post-roll videos seamlessly appearing in accordant place of the video. It's supposed to be 320×480 or 480×320 sizes for smartphone and 768×1024 or 1024×768 for tablets. Also, 320×250 sizing is acceptable for outstream videos.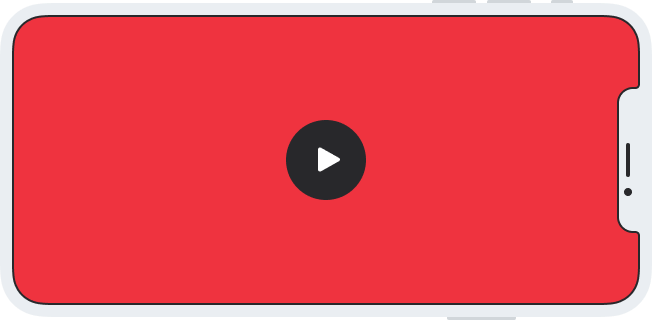 A typical video ad runs 15- or 30-second when user tap to play. With the growing popularity of shooting vertical video (mainly for social media), video ads also evolved to both horizontal and vertical options.
Accurate placement of mobile video ads can boost the high engagement of the audience. Specifically, placing it at a natural break in the users' app journey is a good practice. Also, advertisers should think creatively when introducing a video to the users, as an attractive preview screen encourages users to play the video. To minimize the risk of frustrating the users, it's a common practice to serve autoplay video with muted sound letting users turn it on and off.
According to numerous perspectives, mobile video play rates are higher on in-app (14.0%) compared to mobile web (8.3%).
Mobile video ads are the best way to engage your audience and ensure your brand's presence at the point of purchase. This ad type works great when appearing on native environments and is similar to all the other content in terms of format and style, like on social and regular media. Mobile video ads fit nearly any purpose – from promoting product or service to telling a brand story.
Pros:
Users percept video ads good
Focuses attention
Good for advertisers
Mobile Rich Media Ads
Mobile rich media ad formats can be represented by videos, GIFs, audio and other content leading the user to interact with the ad inside the mobile ad units without transitions to other pages or sections.
They can have numerous animated effects like expanding, unfolding, parallax, floating, and more – or stimulate user's actions, for instance, "scratch", swipe or shake the image on the screen to thereby boosting the conversion.
Looking for more mobile rich media ads?
Check creative formats, available in Admixer Ad Gallery.
As rich media ads are designed to catch the eye and engage, this may also pose an intrusive threat. Therefore, it is crucial to make sure that creative doesn't go overboard.
On the other hand, according to IAB survey, interactive banners are 25% more likely to recall an ad than those exposed to static banners.
Pros:
Interactive and eye-catching
A simple process of implementing
Engaging user
Opportunity to measure the number of times users view the ad content
Here's a sneak peek of several most engaging creative ad formats.
Interstitial ads
Mobile interstitial ad is a full screen advertisement that can be interactive and is displayed at the transition points like loading or closing the app, between game levels, while pausing or when the user is trying to switch the section in the app.
The most common sizes of interstitials are 320*480 and 480*320 for smartphones and 1024*768 and 768*1024 for tablets.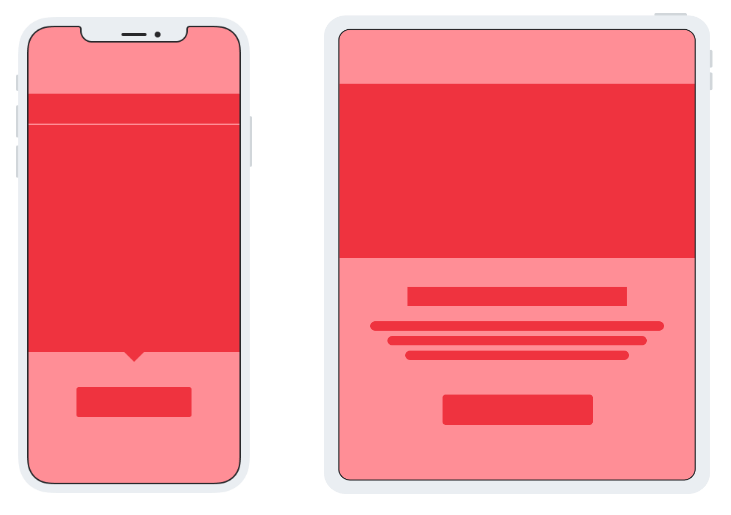 Interstitial mobile ads are adopted straight from the web and fit mobile devices perfectly. With this format, advertisers win user's undivided attention and don't have to worry about wrong click-throughs, as ads appear in between pages only without interrupting the user.
The interstitial mobile ads allow advertisers to create mobile ad campaigns fueled with beautiful and engaging content with high-quality visual and compelling copy. This can reduce the disruption factor for users. However, this type of ads needs to be managed properly in order to avoid the excessive frequency of views.
Normally, interstitial ad requires user action like to click a button to close the ad or swipe to navigate to the desired content. So when it comes to picking the right place and moment to place the interstitial ads, advertisers should pick carefully. For instance, when used in games, it's better to put interstitial mobile ads within games with levels. Such a break is pretty naturally, thus showing ads won't deliver any obtrusive experience for users.
As for use cases, interstitial ad is most attractive format for brand advertisers from nearly any domain.
Talking about the performance of this ads format, it has 2-3x higher CTR compared to banner ads (InMobi).
Pros:
Offering more ad space for a broader message
Visually compelling and memorable
High impressions and CTR
Interactive
Mobile Swipe Ads
Mobile Swipe is hugely adaptable and can be used in many ways like highlighting a product, demonstrating its usage or performing a product tour. Using habitual interaction with mobile device – swiping – this format invites users to swipe through the images, each of which goes as a single ad unit and with a link to its own landing page.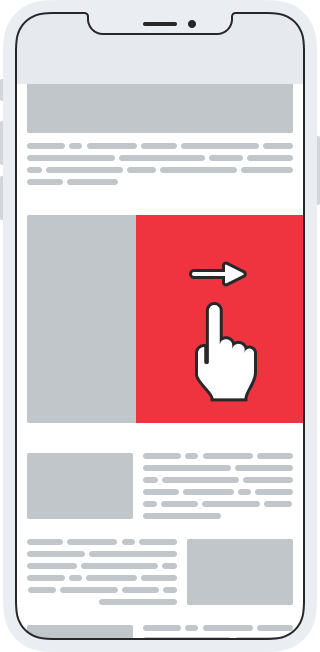 Pros:
Fits perfectly for online shopping platforms and ecommerce
Engage the audience
Scratch Banner Ads
Similarly to lottery tickets where you needed to scratch the shiny upper layer with a coin to reveal a prize, mobile scratch banner ad engages users to do that digitally. Using a finger a user "scratches" the banner on the mobile screen and reveals the image beneath.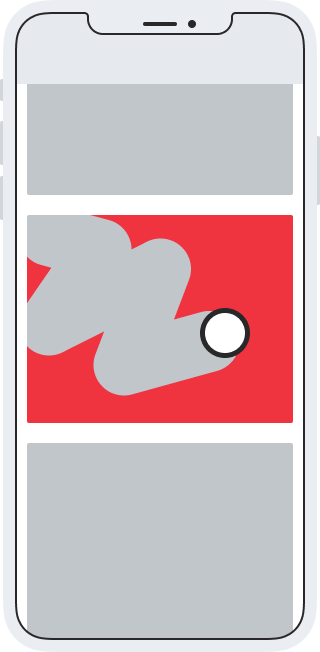 Pros:
Works perfectly for special offers and discounts
Interactive and engaging
Entertaining
Mobile Cube Ads
Being one of the most popular ad formats, mobile cube allows advertisers to showcase up to six images and a video on its six sides. A cube can spin automatically or by swiping, engaging users to interact with one of the ad messages.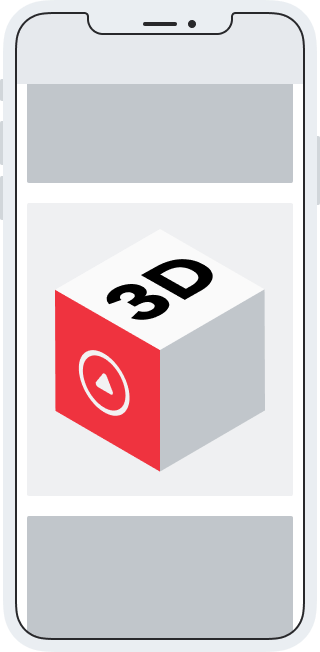 Pros:
Encourages audience to interact with the ads
Catchy yet unobtrusive
What's next?
There are lots of types and formats of mobile ads and new ones appear from the nature of the case. Whenever you are ready to give a try with ad formats to drive your mobile ad campaign – contact Irina Kostiuk, Business Development Executive: ikostyuk@admixer.net.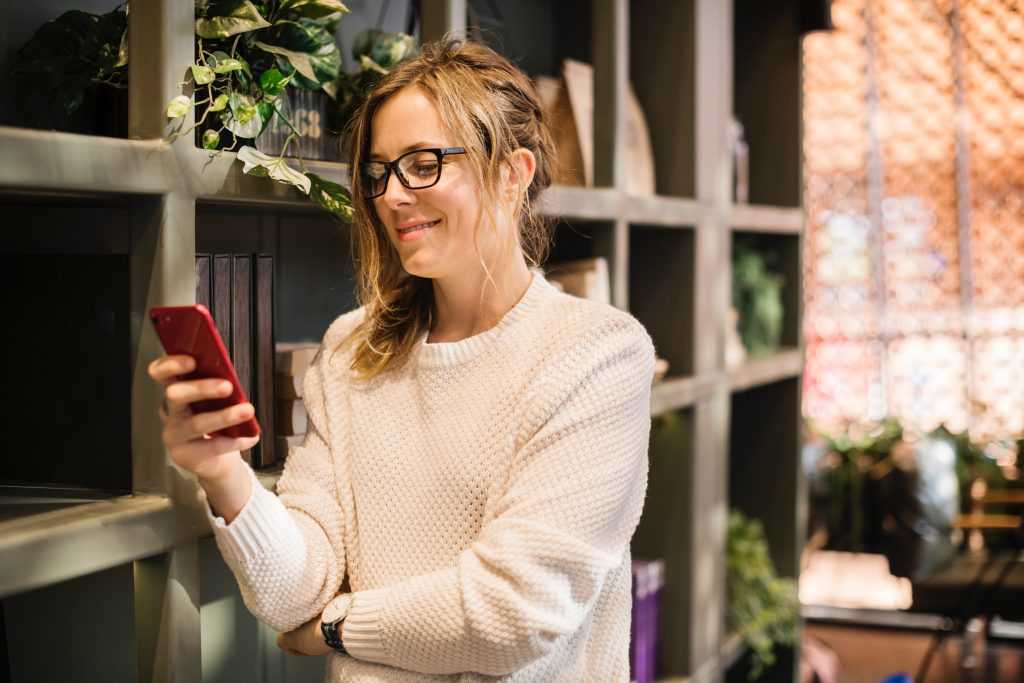 InMobi in-app inventory: 4 ad formats now available in Admixer.DSP
In the mobile-first world mobile phones alone generate 52% of the total internet traffic. To engage smartphone audience advertisers need to "catch" their audiences with compelling and non-obtrusive in-app ads.
InMobi, an in-app inventory provider with the coverage of 1.6 billion+ unique user profiles globally, is a reasonably good solution to leverage. InMobi demonstrates 95% app SDK integration and provides access to first-party mobile data. Get more insights and stats in this guide:

Since 2018 Admixer has been an official partner and reseller of InMobi in-app inventory.
Today we're glad to introduce four mobile ad formats to help advertisers to be noticed and drive engagement with their audiences. All formats are now available for direct purchase in Admixer.DSP.
Standard banner
A standard banner is an ad unit that can be either static or animated image that is placed within a publisher's specified ad content area around their live mobile content.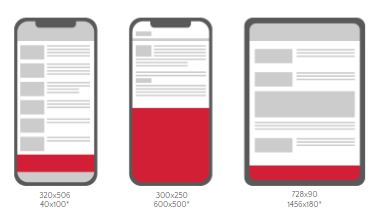 Static interstitial
An interstitial ad is a full screen advertisement, which is displayed either during launch or between content or upon exit an application or mobile web page. Supports landscape and portrait view.
Native ads
Non-intrusive ads that blend into the look and feel of the underlying app. This ad format helps reach new audiences on premium mobile publishers that work with InMobi for native ad experiences. Available in a form of multi-tiled layer with content blocks, feed, and in stream format, mimicking the social networking feed.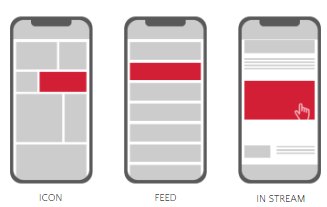 Video ads
A format encouraging advertisers to create trailers for their blockbuster brands. This format offers carefully designed video ad layouts for brand storytelling, letting advertisers to add interactive elements, and create a story sequence or capture inputs from consumers. Supports both horizontal and vertical videos. Advertisers can also leverage rewarded video ads to enhance in-app purchases and reach out better loyalty.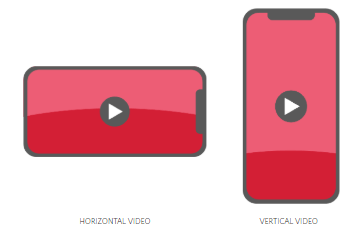 Next steps
If you're ready to power up your mobile marketing, give it a go with one of these InMobi ad formats, available for purchase directly in Admixer.DSP. Download your InMobi guide for more details, specs, and the shortest guide on how to start your InMobi campaign in Admixer.DSP.
Have questions or need help? Reach out to Dmitry Breus, Director of Business Development, Admixer.DSP: dbreus@admixer.net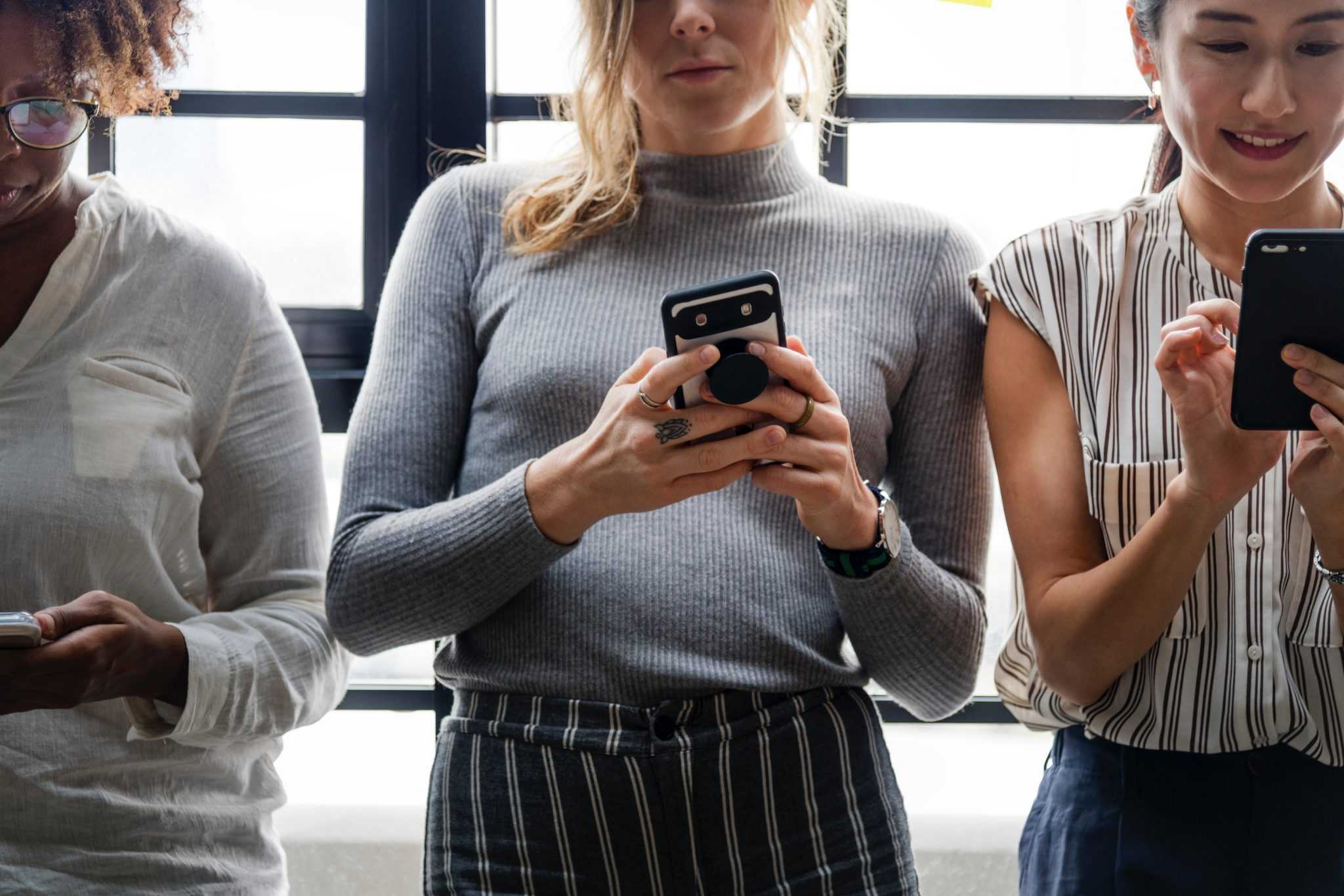 How to Build Best in Class Mobile Marketing in 2019
Welcome to a mobile-first world. The world where 80 out of 100 smartphone users check their phones before brushing their teeth in the morning. The world, where adults refer to their devices 52 times a day, millennials 150 times a day, and gen Z users – 30+ times an HOUR.
Shifting to mobile attracts advertisers and allows them to speak to people's hearts and minds in the right moment and with the right message.
We put together recent statistics on global mobile usage, mobile ads trends and forecasts, and the ways how to embrace them with Admixer.
Mobile usage across the globe
Mobile minutes

. Unsurprisingly, the number of mobile users exceeds desktop users number. Here's a short look at 9 global markets coverage: USA, Canada, UK, Spain, Italy, Brazil, Mexico, China, and Indonesia: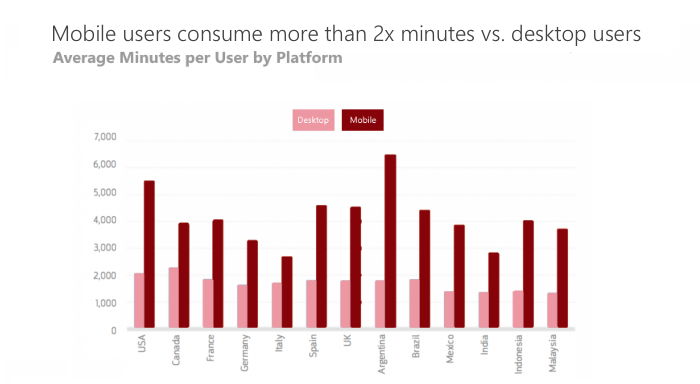 Argentina delivers the largest number of mobile minutes per user. In Europe, the leader of mobile usage is Spain. According to eMarketer's forecast as for the US and Canada: in 2019, mobile will surpass TV as the medium attracting the most minutes.
Devices.

In 2019 smartphones will remain the most used mobile devices, taking 2/3 of mobile time spent. The popularity of tablets is decreasing after their peak in 2016.

Mobile operating system

. At global scale, Android has a dominating market share – 74.45% compared to iOS which is 22.85%.

Mobile apps usage. According to Statista, the total number of mobile app download worldwide reached 205,4 billion (in 2017 the total number of downloads was 178.1 bln). Most used mobile apps are social media (nearly 40%). Other growing trends we at Admixer notice in internal data are messaging apps, mobile apps complimenting media web resources, and mobile gaming
Mobile gaming apps.

By the end of 2019, 147.8 million people will play mobile games, according to eMarketer estimates (covering the US market):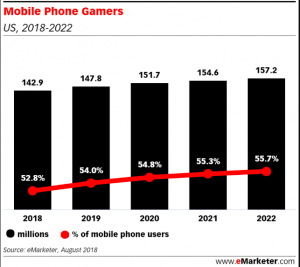 Mobile advertising
Mobile ad budgets are increasing. The increases are expected to be largest when it comes to direct programmatic. Specifically, 30% of advertisers and brands expect programmatic direct in-app budgets to increase by more than 6% over 2019.
Excluding social media, marketers are most often including health/lifestyle, news, music, and gaming apps in their programmatic in-app buys.
Another rising trend is the in-app video, especially short-form (any video shorter than 5 minutes). Some of the most popular short-form video apps globally include Snapchat, Instagram and Music.ly.
A short look at revenues growing:
12% – this much revenues increase by the end of 2019 is estimated by eMarketer. By the end of 2020, gaming apps will generate $94.0 billion
79% of Facebook's advertising revenue comes from mobile

86% of Twitter's advertising revenue comes from mobile

What you can embrace with Admixer
Traffic
Back in 2016, 90% of the whole amount of traffic we worked with was desktop. Today, in 2019 we get 70% of all our traffic from mobile (in-app and web included). At a closer look, the share of our mobile traffic looks like this: 70% in-app, 30% mobile.
As for platforms, similarly to worldwide trends, we see the same picture: Android is confidently leading global market.
Our data from December, 2018 shows this share:
Android phone 75,23% out of the whole traffic volume
iPhone 14,33%
As for global coverage, here are our top countries by % of requests:
United States 53,3%
Brazil 8,83%
India 7,9%
Canada 3,75%
Mexico / Indonesia / Russia 3,59%
Saudi Arabia 1,14%
France 0,82%
Geo-data
What specifically differentiates mobile from desktop is geo-data. While desktop offers only static data (like location of the consumer's home or office), mobile provides data relating to behaviour. For instance, leveraging geo-data from mobile can let you know where consumers like to shop, to travel, to get entertained, and more.
This is where mobile excels. Particularly, in terms of providing users with maximum relevant ads messages in the very right moments. Leveraging Admixer geo-data you can create geo-audiences and set up your targeting precisely. This can be either based on an event, a travel route or a location known to attract a given audience.
Anti-fraud
Ad fraud looms as a big issue for brands. With Admixer you can feel safe in regards with this issue. We're constantly validating our traffic to eliminate fraud possibility. Besides, since last year we partner with third-party anti-fraud vendors Forensiq and Pixalate. Thus we're on guard for all ad tech players.
Admixer Ecosystem
We offer a comprehensive ecosystem of solutions for mobile advertising. So if you're a developer, publisher, or advertisers looking to reaching the broad mobile audience, here's what you can leverage:
What's next?
If you're working on your mobile marketing and advertising strategy, it can be a good reason to meet us and see for yourself, how you can benefit from Admixer solutions. Drop a message to one of us, and we'll surely find the ways to help you grow and delight your users:
Report: Growing Trends in Media Consumption on Mobile
Recently Knight Foundation published a huge report based on a research study conducted with Nielsen and commissioned by Knight Foundation to explore how people use mobile platforms for news. We hightlighed the main figures and conclusions for you to focus on. (more…)