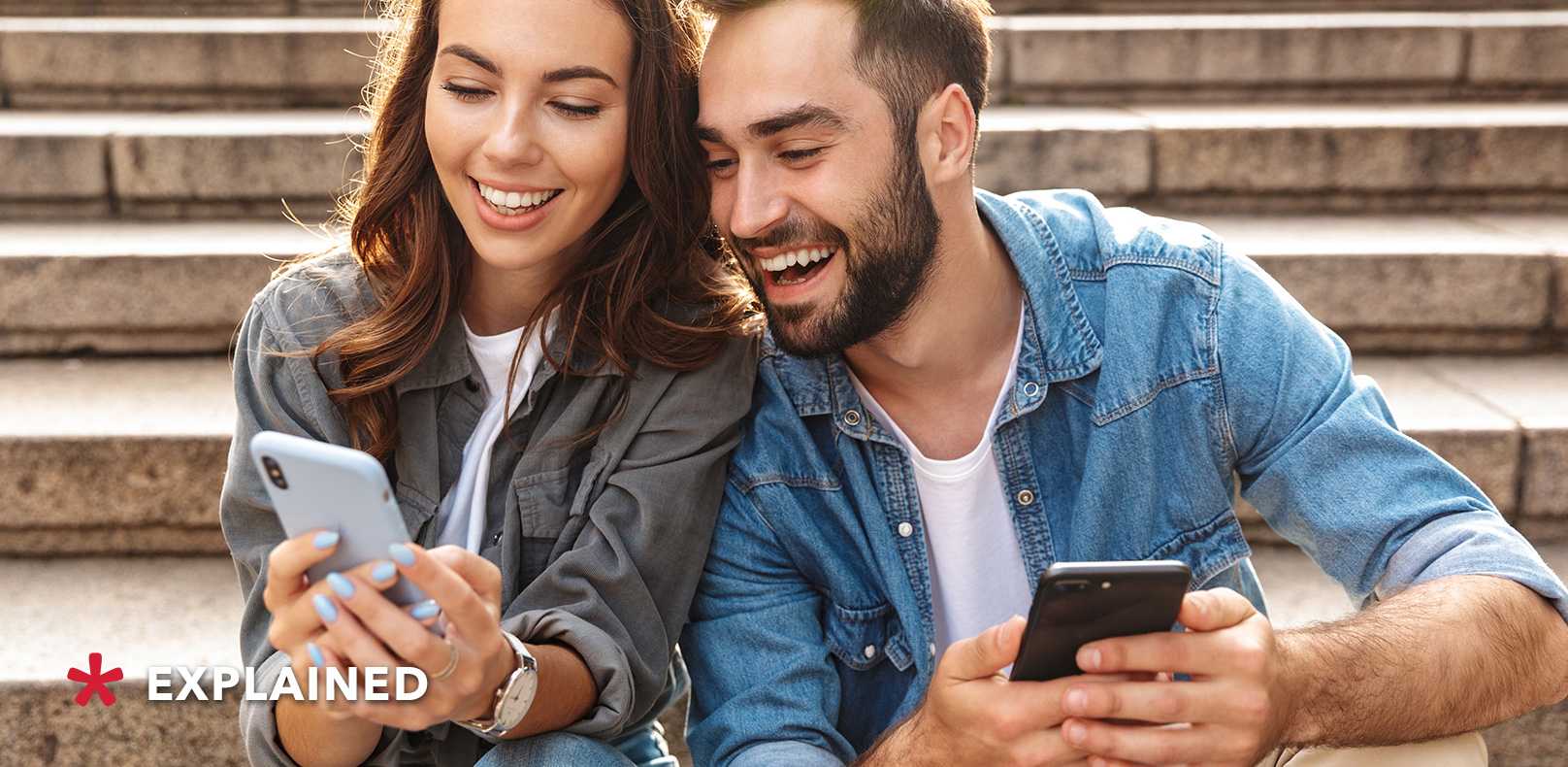 Why Millennials Swipe Right for Native Advertising?
Author: Dominika Kozub, Content and Marketing Specialist at Voluum DSP.
The term "Millennials" has become a buzzword in recent years. Why? The famous generation seems to be the hardest demographic to understand, rapidly altering the digital advertising landscape as we know it.
Based on the research, the millennial population born between 1981 and 1996 is projected to peak in 2033, at 74.9 million. This pretty impressive number clearly means that it's time to get to know millennials better and define a proper way to reach them.
A closer look at millennials
Let's put it simply – the millennial population is made up of the digital natives. As they grew up using the Internet, they are highly tech-driven. They are more confident handling a smartphone than a fork or a pencil. In fact, they are not only the largest, but also the most educated as well as self-contained and image-focused generation of all times.
That being said, when it comes to digital marketing, they are kind of "Adlergic". With their eyes and thumbs constantly glued to their mobiles, they became advertising champions that are sensitive to classic commercial tricks happening around them.
Based on the Statista research, only 36% of millennials trust social media ads. Not to mention the fact that most of them use ad blockers to avoid disturbing pop-ups and run-of-site displays. The main issue is that they see it as daunting, intrusive and not authentic.
Millennials are definitely not a group of impulsive shoppers. They expect content that is informative and engaging, bringing to their life some kind of value or a sense of belonging instead of spammy, promotional and generic material. Basically, they crave a story and experience over a statement.
The key to digital advertising for millennials
No sweat! The digital marketing industry has unraveled the mystery of reaching out to millennials and it is native advertising. As stated by IAB, around 80% of millennials see in-feed native ads as a favorable user experience and 58% believe that publishers should limit advertising to native only. Sounds pretty amazing, right?
By the way, we've previously discussed how to make native ads drive results in 2020. If you are willing to get ahead of the competition and win a considerable share of the millennial demographic, set up a native advertising campaign in Admixer.DSP.
Why do millennials enjoy native advertising?
Unlike other types of web advertisements, native ads don't really look and feel like ads. They're more natural and much less salesy, designed to match the organic content upon which they appear.
In fact, they come in several shapes and sizes and can be divided into three extensive categories:
in-feed ads,
search & promoted listings,
content recommendations.
Despite looking differently, all native ads share similar benefits that make them so appealing to millennials. Here are the most striking ones:
User experience comes first
Since native ads are delivered within the user's experience, they do not come out as disruptive or misleading. The viewer's attention moves flawlessly between editorial and native content, hence the ad is not interrupting the flow, but contributing to it.
Basically, it's a win-win for both the user and the advertiser. When users come across some promotional content that speaks to their wants and needs, it doesn't matter if it's sponsored. What matters is that it has some kind of value that gives a greater chance that they will convert for the advertiser and quite possibly return to the publisher's website in the future.
High engagement
As native ads mingle so well with the informative content, they become a part of the story and have a great chance of going viral. Users are more likely to share it with family, friends, or social media followers. It brings not only better engagement, but also creates a lot of opportunities for advertisers to build relationships based on credibility through interaction.
On top of that, native ads can easily amplify the reach. Just like editorial content, they usually have unique URLs. It means that they can be shared or reposted in one click.
Ad blocker's buddy
Another huge benefit is that native ads can fly under the radar of ad blockers. Well, most of them. Some software may still fight against them. However, since the users have a choice whether they want to block the ad or not, they're likely to be in favor of leaving such content due to its relevance. That's another proof of its success.
How to enter a millennial's mind with native ads?
Just don't panic! It's easier than you might think and actually we've got some ideas for you.
Tell a story
The first thing that you should remember is that the millennial generation is made of visual, rather than audible beings. This is exactly why they're tired of basic ads and prefer stories that tickle and excite their imagination.
Like all good stories, every campaign should have a point with a relevant and engaging storyline that grabs and holds attention. By doing so, the advertisement becomes more interesting, memorable and most importantly inspires an emotional reaction that nowadays is crucial.
Keep it personal
Definitely, millennials are not a homogenous demographic. It's essential to divide them into distinctive groups based on their online activity, behaviors, and interests. They expect ads to speak their personal desires, as well as support causes important for them.
One of the greatest strategies is to reengage millennials who have lately made an initial purchase and surprise them with the matching offers. Simple as it is, millennials await nothing less than quality ads directed specifically to their wants and needs.
Be real & transparent
Transparency is a big one. As millennials are being constantly bombarded with media messages on what to buy or what to think, it's necessary to find a way to cut through that noise and remain transparent and authentic.
Purely, millennials hate poor content quality, together with shadowy offerings and have little patience for unclear headlines and images. Misleading content can drive them crazy and will definitely have a detrimental effect on their trust and loyalty.
Leave behind the 90s design
Hands down millennials are quite judgmental when it comes to best and worst design practices.
Definitely, they won't be amazed by old-fashioned ad creations. That's why it's time to forget about clipart, as well as generic stock images, old typography or overdone gradient backgrounds.
Believe it or not, stylish and trendy graphic design is a way to the millennial's heart. The right combination of picture and words makes the ad shine brighter. Also, don't be afraid to experiment and think outside of the box, as being on the safe side will never let you succeed, especially with millennials.
Final thoughts
Advertising to the millennials can be quite tricky, as times have changed and new generations are far away from being passive recipients.
The main challenge is that the millennials show little patience and, more importantly, refuse to listen. When it comes to interacting with ads, they have a sharper eye, as well as higher expectations.
Marketers need to earn the right to get their attention. Native advertising appears to be the perfect way to attract the generation of vocal users. It not only provides trust, but also creates gripping conversations, together with authentic experiences and that's exactly what millennials are looking for.
So, get ahead of the game and round out your digital strategy with native ads.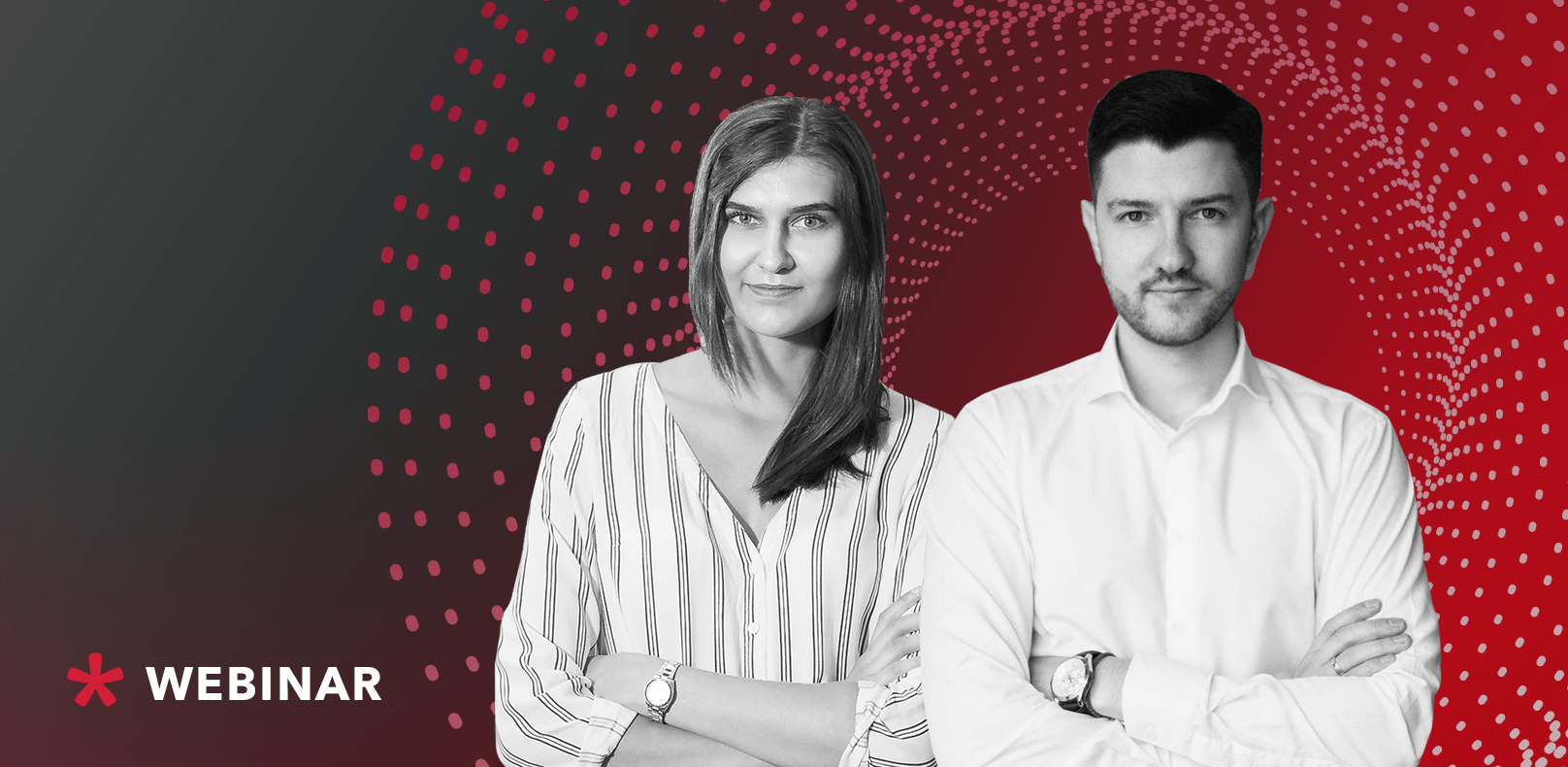 How to Make Your Native Ads Drive Results in 2020? [Webinar Highlights]
On April 22, Admixer Academy hosted a webinar "How to make your native ads drive results in 2020". Oleg Sokolan, Director of Demand at Admixer interviewed Paulina Kluska, Supply Manager at Voluum DSP.
During the webinar, Paulina Kluska shared her take on the current state of native advertising and provided recommendations on how advertisers can improve the performance of their native ad campaigns. We're sharing the key takeaways from the webinar.
Watch full webinar
What's native advertising?
Native advertising is paid ads that are made to look like an organic part of media or content they appear on. While banner ads are easily identifiable on the webpage, native ads merge into the website or app and seamlessly integrate into the online experience.
3 major types of native ads
1. In-feed ads
In-feed ads are native ad units placed between the page content to resemble the website environment and not to disrupt users from browsing the website. The most common example is an ad on Facebook or Instagram that looks exactly like the content posted by users.
2. Search & promoted listings
The service allows advertisers to put their products in front of more buyers when they're actively searching for products. Promoted listings are common on classifieds or online stores, where a promoted item blends in the organic search results and is displayed before them.
3. Content recommendations
It is a widget integrated into the content on the main page that mimics the appearance of the editorial content feed and links to the promoted website. A good example is the Recommended section on the news website, where one of the articles is actually an ad.
Native advertising performance
Historically, native advertising has been the most efficient in Health and Beauty, Finance, Gaming, Gambling, and Dating verticals. These niches provide high payouts and easy to target audiences.
In-feed ads have always demonstrated the strongest performance since they are the most user-friendly and look similar to Facebook or Instagram posts. In-feed ads don't disrupt the user experience and place advertising messages tacitly unlike flashy banners.
Native in-app ads are exceptionally strong in Tier 1 and Tier 2 countries in the verticals related to Health and Beauty, Gaming, Dating, and Trading.
When it comes to mobile web, native ads provide options for granular targeting and can be tailored to any interests, geographical location, and demographics.
Native ads on the desktop web are the most effective in the Gaming, and Health and Beauty verticals.
Key native ad metrics
Since native advertising is centered around performance, eCPA is the most important metric for the advertisers. Depending on the offer, you can track cost-per-lead (CPL) or cost-per-sale (CPS) metrics. However, there are certain metrics that should be taken into consideration, regardless of the offer type.
Even if the campaign has just started, advertisers need to pay attention to click-through-rate (CTR) and cost-per-click (CPC). If you see low eCTR or high CPC on placement, you can optimize it by pausing the underperforming segments.
A good eCTR for native ads is above 1%. As a rule, eCTR from in-app advertising is higher than from desktop or even mobile web traffic. Gaming native ads usually demonstrate the highest eCTR.
Recommendations for advertisers
1. Test the traffic and optimize
Use split tests for your traffic, utilize whitelists and blacklists to find the best performing segments and placements.
2. Update ads frequently
Add new images and headlines to bolster the performance of your ads. There is a strong correlation between regular ad refreshments and the native ad performance.
3. Scale the profitable segments of traffic
If you see that you have much better performance on the specific OS or with certain types of sites, try to be more competitive and invest more in this medium.
4. Improve your landing page
The ad copy is not the only thing that needs refreshments. Work on the whole user flow of your landing page, its layout, and design. If you see good CTR on your ad that does not translate into good CTR on the landing page, you should consider updating the page, its CTA buttons, localization, etc.
5. Choose effective ad placements
Native advertising shows robust performance on news sites, apps, messengers, and social portals which attract the largest audiences. Widgets on such placements are well-exposed, which is superb for native advertising.
Another area for growth is TikTok, which has hit 1.5 billion total downloads across Google Play and App Store. It has a broad audience and extensive possibility for native advertising, especially of e-commerce products and gadgets.
Recommendations for publishers
1. Put visible widgets
Put widgets in the most visible part of the interface, whether it is an app or a webpage.
2. Mind resizing
Resizing is the most frequent reason for bad ad performance. Publishers shouldn't put a native ad into a banner if there is no proper configuration for the resizing of native ad assets.
A native ad may often have all assets, including a headline, icon, description but wrong resizing will make it not clear or even visible for the user.
Conclusion
Consumers are overloaded with digital ads, and frequently turn a blind eye to their messaging (so-called banner blindness). That's why native advertising is gaining momentum. Native ad spending in the US is expected to grow by over 20% in 2020, reaching a total of $52.75 billion.
It is less intrusive than any other ad format and more trustworthy than forceful banner promotion. Native display ads are viewed 53% more frequently and receive a 60% higher click-through-rate (CTR) than typical display ads.
The format is vastly beneficial for publishers as the demand for native inventory increases. Native advertising doesn't irritate users and gets higher rates of engagement, which in turn drives higher CPMs and revenue for publishers.
Watch full webinar
If you want to start promoting your products with native ads, contact Oleg Sokolan, Director of Demand Partnerships at Admixer: olegsokolan@admixer.com.
If you want to monetize your website or mobile app with native ads reach out to Elena Storchak, Director of Supply Partnerships at Admixer: estorchak@admixer.com.
Monetization Starter for a Video Ad Publisher
If you want to stay on top of the monetization wave, you cannot walk past the video ad format. Combine it with programmatic – and you'll get the must-have kit for raising your revenue as a video ad publisher. (more…)
How to deliver Viber ads with Admixer system
Last year Admixer became an official Viber ad reseller. Now we are introducing a special template for ad creatives within our regular ad campaign setup process. (more…)
Making your first step in programmatic native
Programmatic native is your way to get the highest revenue and make your ad content appealing at the same time. It's the combination of native format's engaging nature and the mechanism of growing your revenue through auction bids.
Things you need to know about native advertising
Banner blindness and subsequent ad blocking are two pressing trends that have sent advertisers on the mission to find new ways of reaching the audience. (more…)