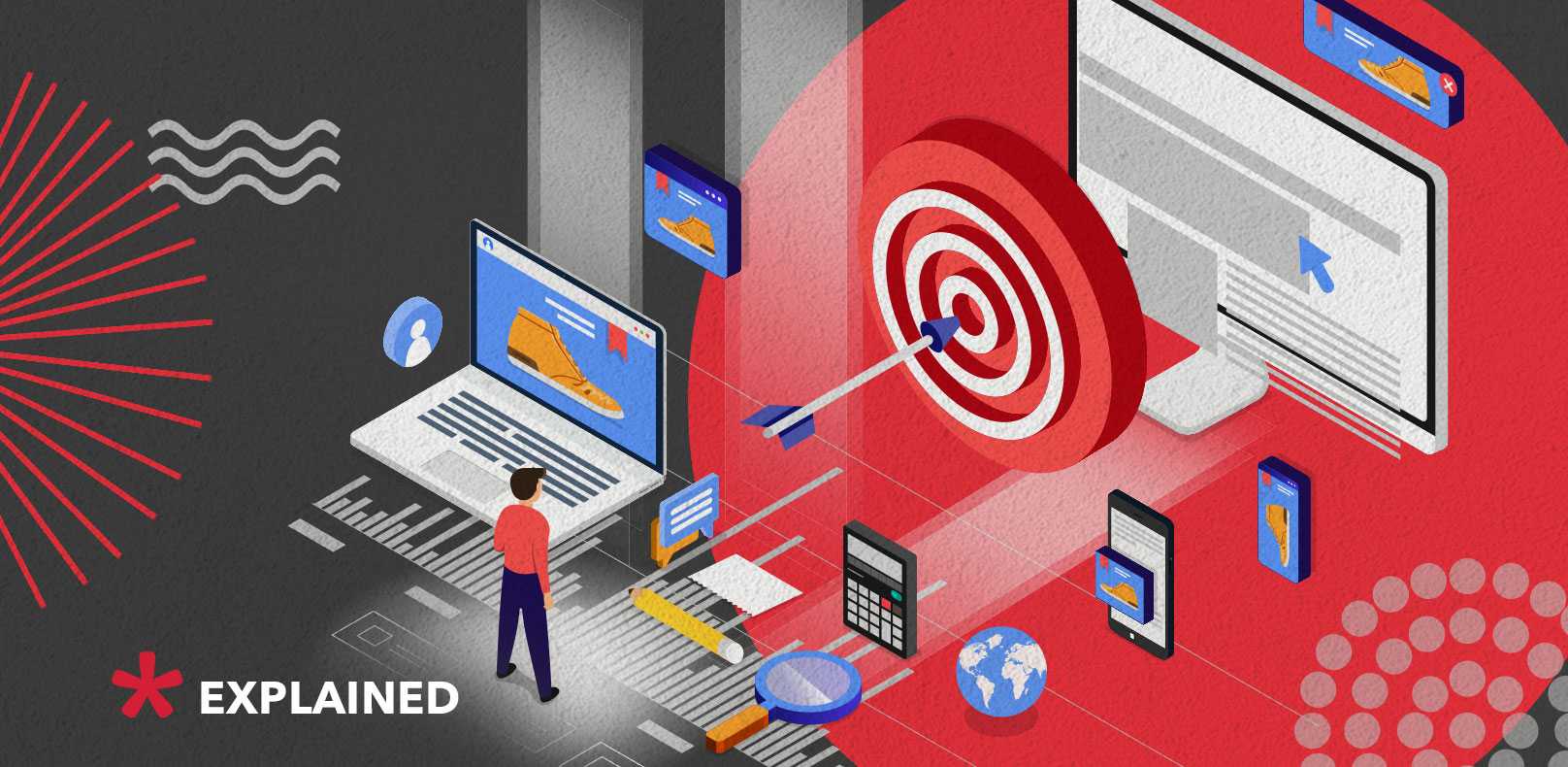 The Renaissance of Advertising Networks
Non-futuristic look for a programmatic market – what could be expected as the next effective model.

Programmatic, called a few years ago as "the apex of advertising technologies," is a rapidly growing market expanding 20% a year on average. According to eMarketer, in 2020, more than 82% of U.S. display ads will be purchased using programmatic. By 2021, US digital display advertisers will invest nearly $80 billion in programmatic advertising.

But, despite irresistible market growth, the participants of the programmatic ecosystem face multiple problems, which may lead to new market configuration and combined selling models sooner or later.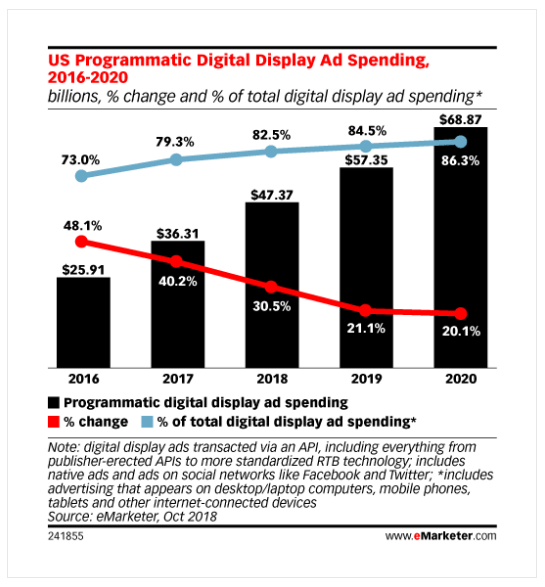 What goes wrong?
Programmatic bottlenecks are lying on the surface for content producers which attract end-users. In this the article we'll consider all issues from the publisher's point of view.

Programmatic advertising has grown from a tiny part of a publisher's advertising activity. Three years ago top publishers received from programmatic advertising only 10% of their total digital ad revenues, according to Operative survey. Three years passed, but it has been a little change. According to the study by Digiday, only 35% of the editors rated programmatic as the significant source of revenue.
It is hard to believe, until seeing another estimation from marketing-intelligence firm Warc. It claims that of every dollar spent by advertisers worldwide last year on programmatic – just 0.40 cents on average came to a publisher. Advertisers spend 60% of their budgets for a "tech tax" to the sophisticated chain of vendors between them and publishers. This brings us to the most natural publishers' desire: to sell inventory (especially premium inventory) on much more fair conditions. And programmatic can offer it for now.
Programmatic is not automatic
To avoid selling premium inventory via Open auctions for non-predictable results most publishers are now setting up programmatic direct or private marketplaces (PMP deals). This lets them keep advertising quality and ensure advertisers brand safety. Besides, leveraging PMPs, publishers control which of buyers can enter their inventory and at what price. In 2020, the combined share of these two transaction types reached 51.2% of the total programmatic pie, which blurs the line between direct and programmatic sales even further.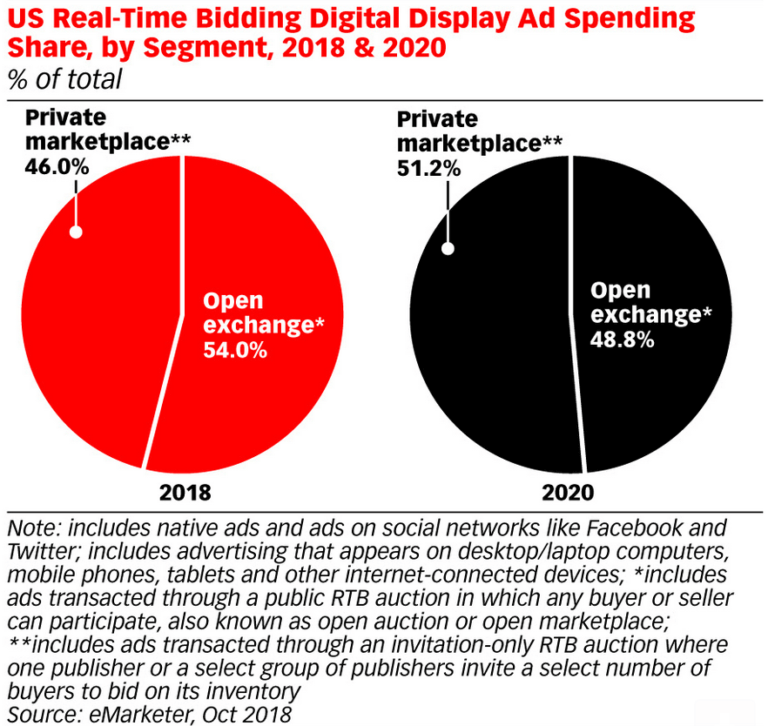 Source: eMarketer
Increasingly, publishers also adopt Header Bidding model, the part of the programmatic advertising process where publishers offer inventory simultaneously to multiple buyers before addressing their ad server. This model gives publishers a lot more control over the process, including the choice of buyers. It shortens the supply chain, but still has some limitations, e.g., it can get down the site's speed.

From a technical point of view, publishers have two main options to join and operate at the programmatic ecosystem. Both of them are, again, far from ideal:
To sell independently to numerous demand sources (DSPs). This is a significant waste of time and human resources for manual technical and processing management. Building PMPs, in fact, is the same handiwork, as processing direct campaigns in an old-fashion manner
To join some SSPs and rely on their decency, hoping for a fair profit and accepting that there are no ways to control profits level (except for Bid floors).
Getting back to premium inventory, programmatic (Header Bidding included) still doesn't propose the variety of creative ad formats. This leaves advertisers with standard and simple ads attracting less user attention, and publishers – losing their apparent profits. The bottom line is – one side is quite satisfied.

Summarizing all programmatic bottlenecks above, here are approaches letting publishers sale effectively in the new market reality:
shorten of the supply chain – the closer advertiser is – the better for all parts;

an effective combination of different selling models (direct, different

programmatic

models,

Header Bidding

);

financial transparency and reliable buying partners (less is better);

simplicity in execution and management;

wider use of non-standard creative ad formats.
A way out?
Technically, an "effective combination of different selling models" leads us back to not-quite-well forgotten waterfall model. The concept of the waterfall is in dividing publishers inventory into to multi-level slices, each of which then is sold for highest CPMs. Premium inventory goes to direct (if sold by their own) or nearly direct advertisers with minimum middlemen in between. Less premium and remnant are sold automatically through PMPs and open auctions to multiple demand sources.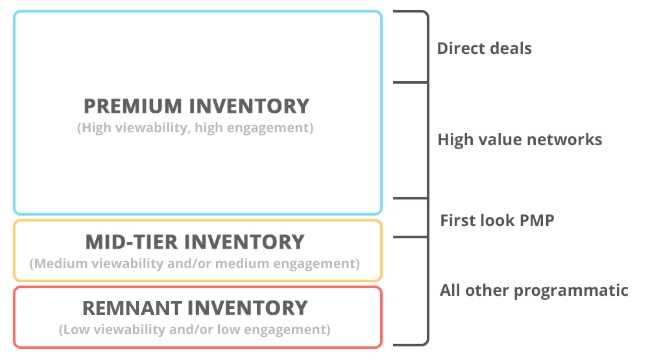 To manage inventory this way, publishers, again, have two options:
To sell independently. This option is open for a minority of Top publishers who could afford own sales, tech and integrational teams. Practically, this means building own

ad network

with owned media and attracting external sources.

To join some vendor who can offer both direct and programmatic demand with transparent financial terms.
In any case, a publisher has to be armed with an effective ad serving solution allowing to build the "new-waterfall" of direct, RTBs, and Header Bidding. Perfectly if tech vendor provides publisher access to demand, guides and leads their monetization, and offers advancements, including:
the minimum supply chain with access to multiple demand sources

transparent financial conditions

different selling models: direct, RTBs (PMPs, guaranteed, open auction),

Header Bidding

, etc.

opportunity to optimize all demand from mentioned sources and models semi-automatically

support of all required media (desktop, apps, video, CTV, etc.)

premium ad formats

multiple targeting options

data management tools

as an option, a full-service

outstaffing model

when a vendor takes full control of publishers` monetization
New ad networks approach
Before Programmatic Era, ad networks just connected the myriad of Advertisers and Publishers, acting as brokers between the supply and demand. Now, when this process was programmatically automated, some believe the role of ad networks has diminished.

But, how strange it may sounds, the number of ad networks is continuously growing. Ad networks, as a source of added value to direct advertising, now re-become the substantial part of the programmatic ecosystem. Today a combination of two is a key, as ad networks provide manual management that can't be replaced even programmatic tech excellence.

New Ad Networks place in the programmatic ecosystem
Here's what a modern model for ad networks is. Along with being a direct broker between two sides, ad network also becomes a full-service vendor and ad tech provider. Its purpose is to fully meet the needs of participating publishers and give them all-inclusive approach. The ad network is a combination of direct management and programmatic, having in its core technology, advanced waterfall model, and support for different selling options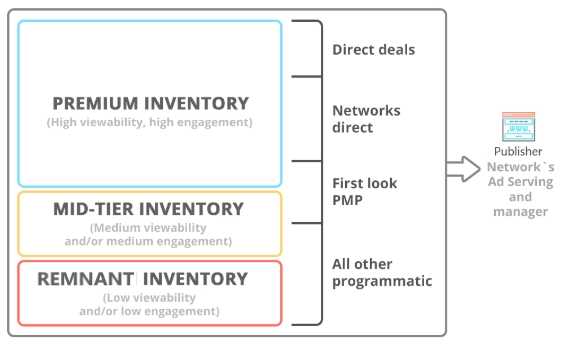 For small and mid-size publishers it must become a one-stop shop, solving all their monetization issues. For top publishers, ad network becomes a provider of maximum possible services and technologies, also giving them a chance to participate effectively with their demand partners.
To meet such market expectations, a modern ad network should provide the following must-haves:
Effective monetization

. Ad network linked to a large variety of demand sources (direct advertisers, marketplaces, exchanges, and other networks) should offer up to 100% fill at the most optimal rate. Also, based on high-end technology

ad networks

should effectively measure inventory, like viewability, data gathering, predictability, and other tools. This allows

ad networks

to sell publisher's inventory at the highest-valued CPM.

Transparent financial conditions

. Publishers feel safe when they have one monetization gateway taking all their risks. This includes all ways of interplay with multiple demand sources).

Support of all existing inventory types

. Including display, mobile, video, native, CTV, and many more and enabling publishers to run all their activity in one place

Ad serving option for publishers

. This includes all possible ad management tools and different targeting options for campaigns. Also, publishers should have access to semi-automatic demand optimization.

Own DMP.

A proper tech vendor should give a possibility to operate your own data the way you want. Depending less on data about users provided by global suppliers and managing their money is the must-have for publishers. They need to freely collect user's data, segment it, and build look-alike audiences. Publishers also have to easily onboard advertiser's and 3rd party data to enrich existing segments.

Brand/inventory protection

.

Advertising networks

also have to add extra protection for the publishers and their users concerning quality assurance and brand safety. Since

programmatic

is still unsafe, publishers require more control who can buy their inventory and what ads they promote.



System accounts

for supply-side and demand-side with detailed reports for performance control.

Personal assistance.

Though the digital world is becoming more automated and technology-based, the human touch is still required. There's always the need to make corrections, customize, and take advantage of all opportunities.

Localized (or local-based) ad networks

. Localization always works for better cooperation: customer support, billing, or financial aspects. Read a case study about how

how to build and grow your

ad network

Admixer Blog.
To provide such level of service, an ad network company should have a robust and reliable ad tech provider. Ideally, a provider should offer a proprietary programmatic and ad management ecosystem. You can find a detailed description in the article: How to choose a technology for digital ad network?
To sum it up
Ad networks must adapt to the new market reality, using programmatic as an additional demand source. Their primary focus should stick to technology having optimization, customization, brand safety, and localization in its core. Also, an important role remains for personal assistance to participants.

From a point of the global market, such ad networks can compete in their niches or local markets with global leaders due to closer relations with advertisers and better client-oriented approach to the publishers.

And don't let the tech-evangelists to scare you with global automation and overall programmatic-forces. There will always be businesses where a human and personalized approach is still required. Until AI will take care of everything, of course 🙂

To learn more how to start an ad network based on Admixer.Network solution, please reach out to Elena Podshuvejt, Chief Product Officer: epodshuvejt@admixer.com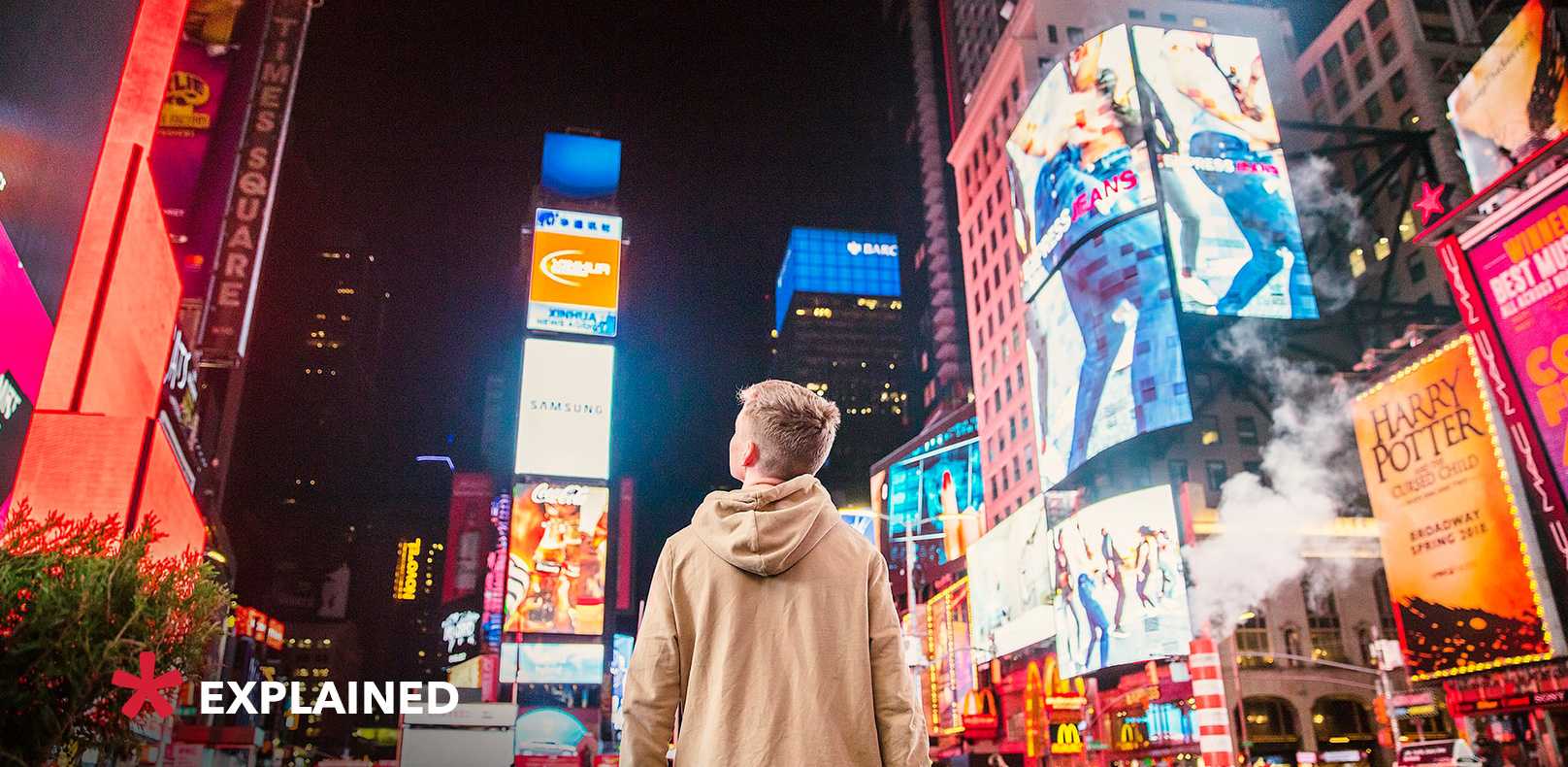 16 Programmatic Trends Shaping the AdTech Industry in 2020
Programmatic advertising is developing rapidly. According to the eMarketer research, more than 82% of U.S. display ads will be purchased using programmatic in 2020. Programmatic is becoming a dominant model for trading all media types.
Yet, there is a long road for it to cement its positions in the new sectors, like CTV, DOOH, and in-game advertising. Technological advances in AI and machine learning are apt to reinforce the programmatic ecosystem and provide new opportunities for targeting. Nevertheless, the industry is facing issues regarding privacy, data collection, and fraud. We prepared the list of programmatic trends that are shaping the adtech industry in 2020.
1. Online privacy awareness
In the past couple of months, as the use of third-party data was abruptly canceled, many social media sites had to re-evaluate how they use and collect customer information. A surge in privacy legislation, such as Europe's General Data Protection Regulation (GDPR) and the California Consumer Privacy Act of 2018, is making it much harder to use tracking cookies to target and personalize ads for users based on their online behavior.
According to GDPR: "CMO's require effective data rights management systems to ensure they don't lose their most valuable asset — data."
This new regulatory framework disrupts the existing models of tracking user's behavior but opens the doors for advertisers to gather users' data with their consent. The scale of the data might decrease, but in the long run, the policy will increase the quality of available data.
2. Post-cookie optimization
The programmatic industry took a hit after Google announced that it's going to eliminate third-party cookies in 2022. Last autumn, when Firefox announced its decision to block third-party cookies, publishers and advertised were immediately affected. In Germany, where this browser has significant market share, buyers' bid rates were down by as much as 40%, while the publisher's revenue also dropped significantly.
Nevertheless, James Prudhomme, Executive Vice President of Index Exchange, voice careful optimism in his comment for IAB:
"It's challenging in the short term, but long-term, we think the loss of cookies is going to move our industry to a more people-based advertising model. If your focus is on the user and how to earn their trust — as ours is — solutions built around deterministic, first-party data become the clearest path forward."
We've recently explained in detail how cookie elimination will influence advertisers and publishers.
3. Contextual targeting
In the last couple of years, contextual targeting lost its prominence in favor of behavioral targeting, with the help of cookies. This method frequently gathered information on the users without their direct consent.
Nevertheless, the GDPR and the ongoing browser wars caused a resurgence in contextual advertising, since it does not use cookies and does not target users directly. Moreover, the recent advances in AI strengthened automatic content analysis of the web pages. Now, AI can better grasp the content and intent of the page before placing the ad.
4. Artificial intelligence
Artificial intelligence (AI) underpins the growth of programmatic advertising ecosystem. Machine learning can make sense of the large data sets and notice nuanced correlations in the user's behavior. AI and ML can map the user data with viewing metrics and suggest the best placement and ad format. AI can help to identify buyers' patterns better, increasing ad efficiency and reducing the cost of acquisition.
According to Admixer CPO Elena Podshuveit, AI is a natural add-on to the industry that has the potential to balance out excesses, amplify bidding strategy, and match ads with the most suitable audiences.
A Deloitte survey of over 1,100 early adopters of AI, detailed that 82% of them witnessed a positive ROI from AI initiatives. Programmatic advertising is also warming up to the idea of AI that can predict customer behavior with unprecedented accuracy. Watson, IBM's celebrated AI platform, reduced cost per click by 71% when companies used it to buy ad spaces.
5. Ad fraud prevention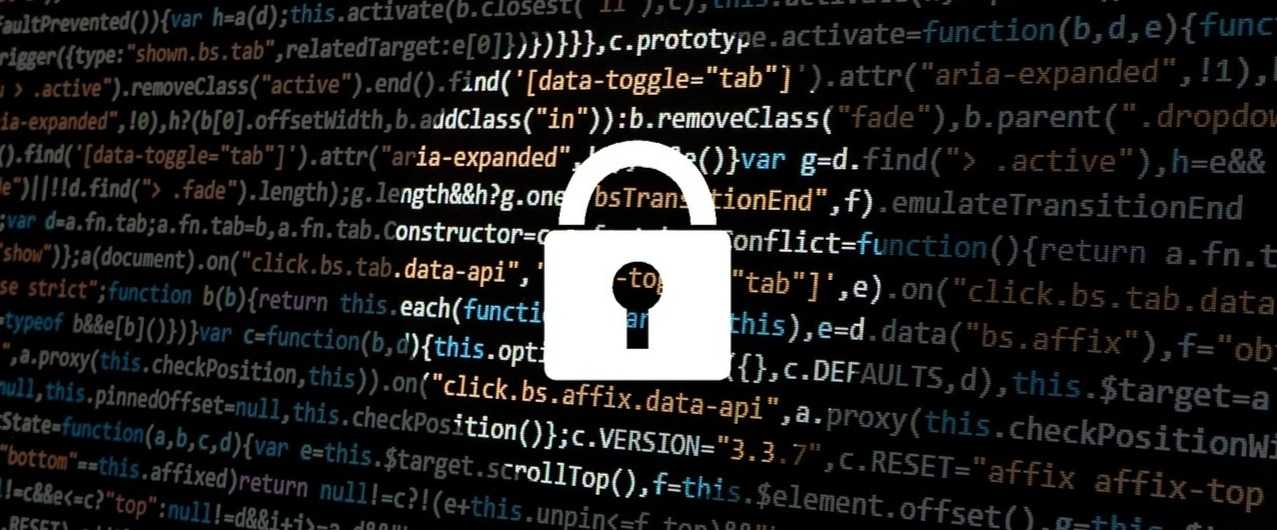 Adtech faces a growing problem with the transparency and accountability of the resellers. Damage from fraud related to domain spoofing and other security breaches resulted in $19 billion loses for advertisers in 2018 alone. A report by CHEQ, a cybersecurity firm, estimates that ad fraud damages will touch $26 billion in 2020, $29 billion by 2021, and $32 billion in 2022.
The industry is trying various frameworks to combat this defect of the ecosystem. IBA recommends publishers to implement ads.txt, a file with verified sellers of the publisher's inventory. This allows advertisers to detect unauthorized resellers and prevent fraud in the early stages of programmatic buying. 
Ads.txt is currently available only for Desktop traffic, but the IAB lab is also working on the mobile version. They are also working on problems with scaling the ads.txt protocol to make it flexible for resellers. In addition to ads.txt, IAB lab introduced sellers.json, a mechanism for buyers to discover direct sellers or intermediaries in the selling of digital advertising spots.
6. Voice-activated ads
Voice-activated virtual assistants are getting a footing in the advertising ecosystem. The market is maturing with Amazon selling over 100 million devices paired with Alexa last year, while Yandex reported $20 million in revenue from its voice assistant Alisa. The vast majority of traffic comes from voice-activated purchases of household items, clothes, and games.
Gartner predicts that by 2020, 30% of web searches will bypass the screen and happens through voice-activated devices. Programmatic will play a profound role in integrating voice-activated ads with the rest of the advertising landscape. It will help optimize ad spaces in the at-home smart devices with in-store ads, audio, and visual ads, mapping the customer journey.
7. 5G bolstering programmatic
The introduction of 5G internet is going to be a significant boost for programmatic advertising. With the bandwidth 100 times higher than 4G, it is poised to make processing power intensive programmatic a mainstream form of advertising. It will allow advertisers to reach more channels at a higher speed. The display ads will load faster and with greater convenience for the users.
The unprecedented speed of 5G will eliminate the lags and allow videos to buffer more quickly, making streaming a common media channel. Additionally, 5G will propel the growth of in-app and in-game advertising, as well as ads in wearables and smart home devices.
8. In-game advertising
2020 will be the year when in-game advertising comes of age. It is still a new and revolutionary field in the industry. Retargeting is relatively uncommon in gaming apps, while it demonstrates substantial ROI. In 2020, the oversaturated market of mobile gaming will likely diversify its sources of monetization and give in to the programmatic advertising.
The introduction of 5G will certainly give an additional boost for the effectiveness of in-game advertising. The industry will develop new metrics to pinpoint viewability, visual engagement, and brand recognition in games. Programmatic advertising is yet to determine the pricing structure for this segment. The path forward is to identify premium in-game segments with higher returns and tailor creative guidelines for genres.
9. DOOH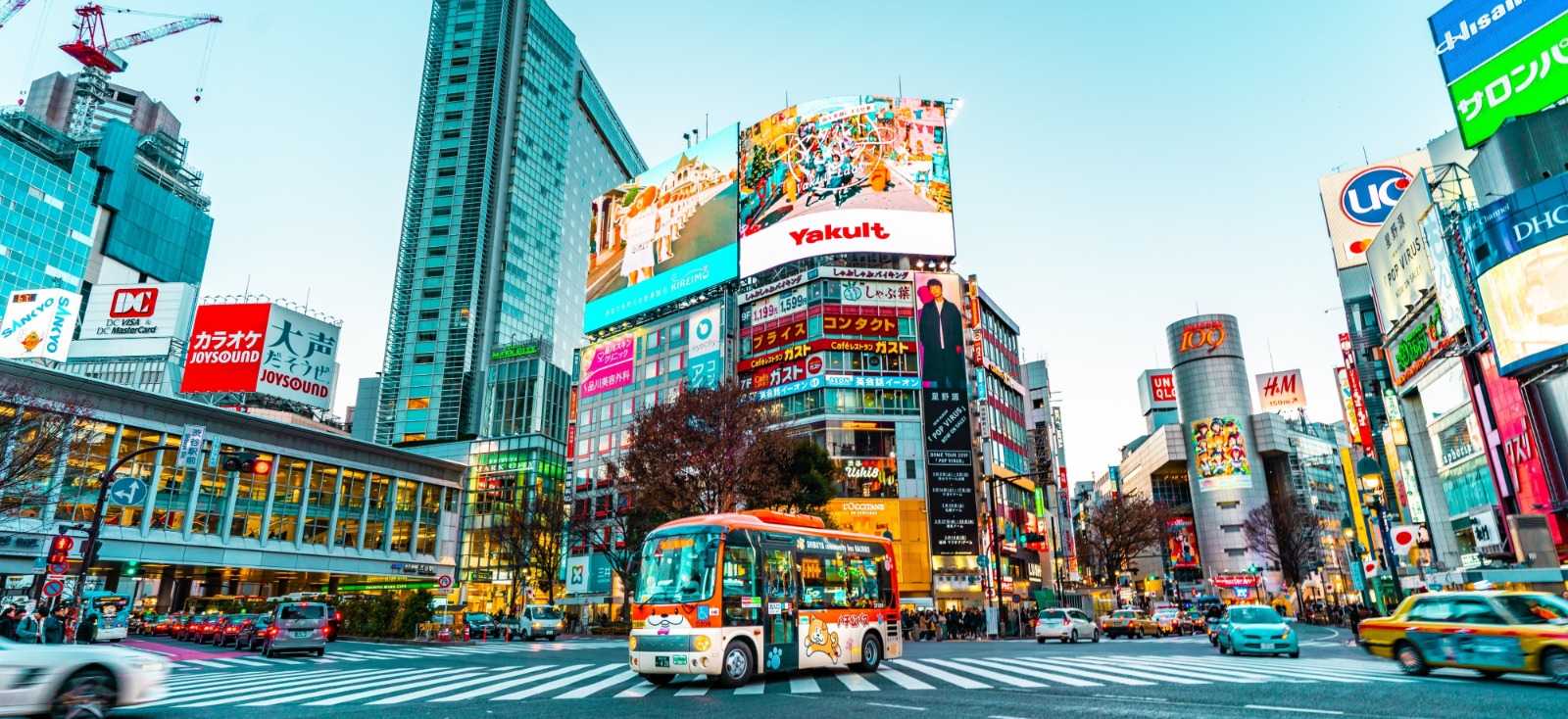 The coming years are going to revolutionize traditional out-of-home advertising by adding a digital component to it. DOOH, paired with the use of mobile location data, has an aptitude to drive conversions in the offline world. Trading outdoor ad spaces and estimating audiences by the foot traffic is a thing of the past.
Programmatic in DOOH will enable targeted audience planning and ad buying while delivering the most relevant and seamless experience for customers.
10. Wearables
Smartwatches and other wearable devices are becoming a hot consumer product. According to the estimates, 305.2 million wearable devices were shipped globally in 2019. This figure is projected to grow to almost 490 million by 2023.
Wearables already gather information on health, lifestyle, location, and other metrics. The availability of such data enables advertisers to target the strongest prospect in the right location, time, and with the most appropriate message.
11. Deeper ad personalization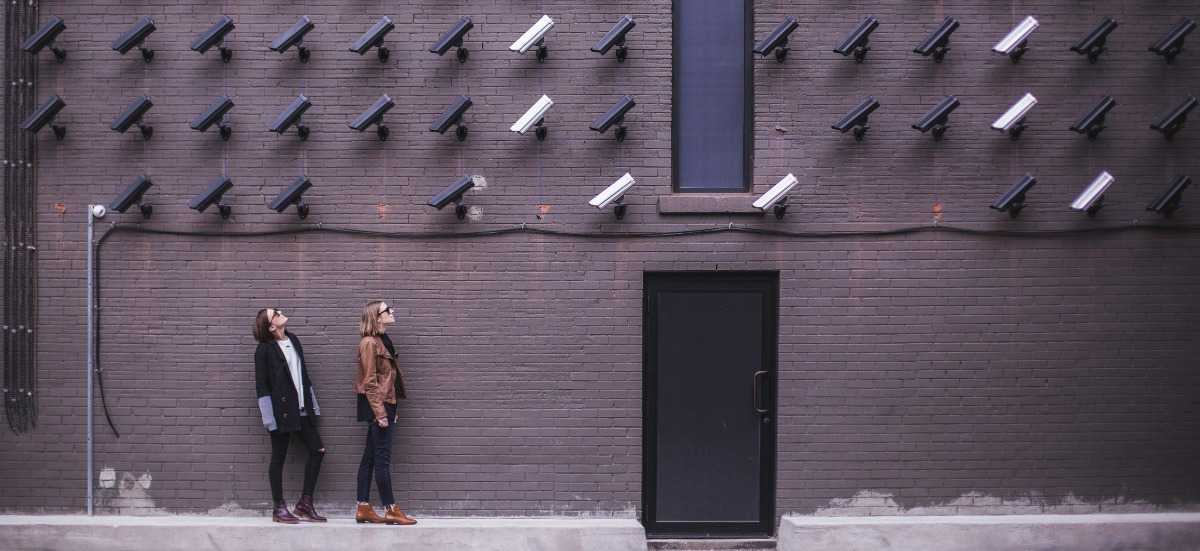 As the web is maturing, the audience is getting smarter and more demanding. It is getting harder for advertisers to reach their prospective customers without smart audience management, segmenting, tailored targeting, and highly personalized ads. That is where programmatic advertising comes in handy. Programmatic ad technologies enable advertisers to measure the impact of their creatives and adjust them in real-time. Dynamic ad creatives allow advertisers to customize their ads and deliver highly personalized messages.
The abundance of data and AI-based predictive modeling allows programmatic to tailor the message for specific demographics, device type, location, and time.
12. Agency vs. an in-house team
According to the IAB Europe survey, 86 % of brands that are active in programmatic have some in-house capabilities. There are brands that fully-transitioned to in-house teams for their media buying (39%) and companies with partial capabilities (47%). Brands usually use in-house teams for strategic activities, while outsourcing tactical and technical functions such as campaign optimization and data management.
13. Over the top ads in connected TV (CTV)
According to eMarketer, there are currently 190 million CTV users with this number expected to reach 204.1 million by 2022. Streaming services, such as Netflix, Hulu, and Amazon Prime, are surging in viewership, and capitalize on OTT advertisements. In addition, in November 2019, Disney launched its streaming service Disney Plus, further boosting the industry and leaving traditional TV far behind.
A PwC report estimates that programmatic TV will represent approximately one-third of global TV ad revenue by 2021.
14. Digital audio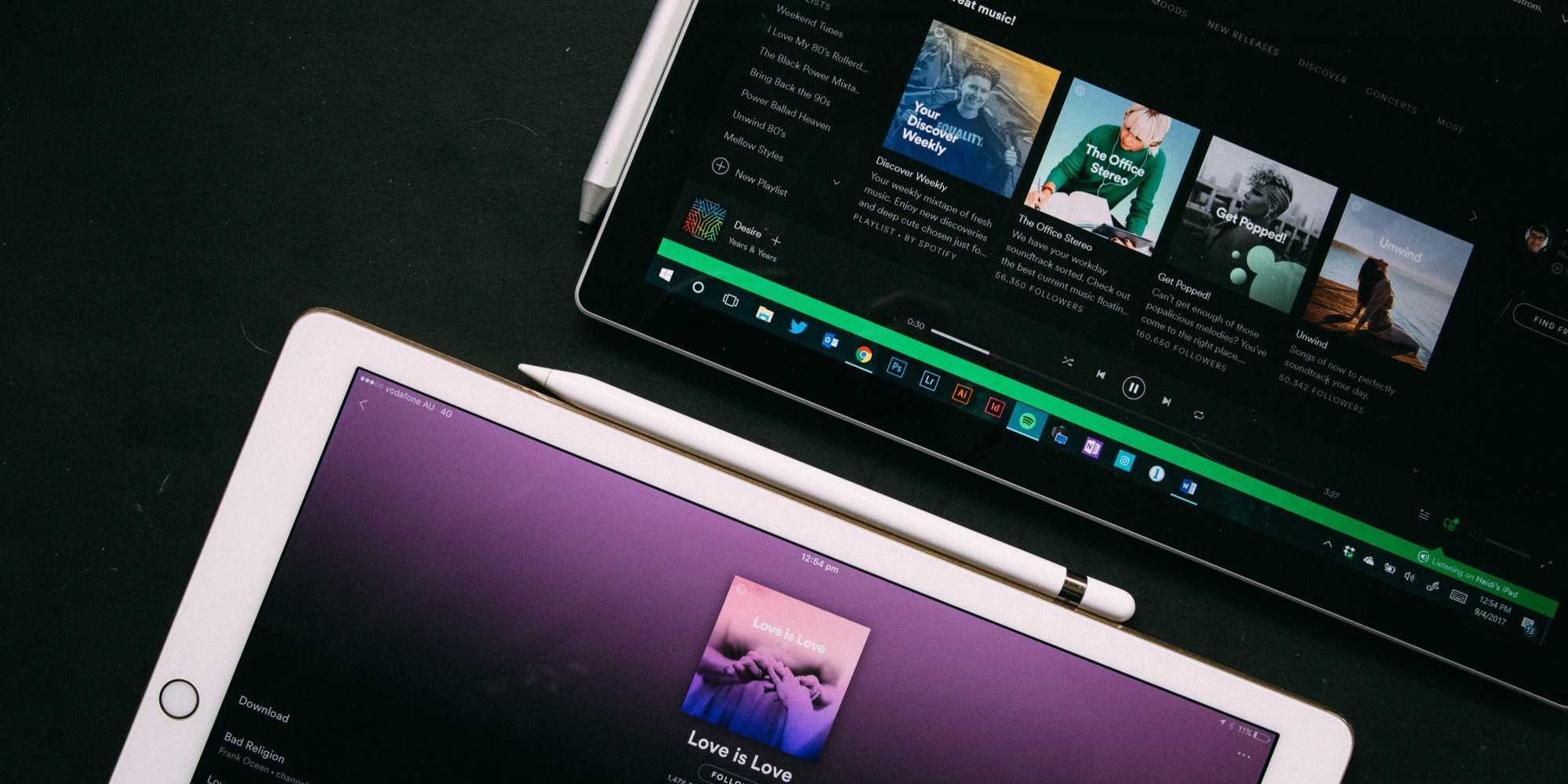 SoundCloud, Google, Pandora continue to make substantial earnings from programmatic advertising.
Spotify is scaling up its programmatic advertising. In 2018, they reported 94% of revenue growth. Podcasts are also making waves in the industry. According to the 2019 Podcast Revenue Report, advertisers spent $479 million on podcasts in the U.S., a 53% increase since 2017.
We previously explained how digital audio advertising works and how it can be reinforced by a companion display ad.
15. Open web vs. walled garden
It seems like we are witnessing the end of public infatuation with walled gardens, a closed ecosystem in which all the operations are controlled by the ecosystem operator (i.e. major tech corporation). According to the survey by OpenX, consumers spend more time on the open web than on Instagram, Youtube, Facebook, and Amazon. That includes longer sessions and more browsing sessions per day. Over 30% of people say that they use Facebook and Youtube less than they did a year ago. The primary reason is less relevant and engaging content.
In contrast to walled gardens like Facebook, Instagram, YouTube, and Amazon, the open web is the place where consumers are most likely to find relevant ads, that would make an impact.
16. Omnichannel advertising
Nowadays, people own a lot more consumer electronics devices than in any previous decade: a smartwatch, a smartphone, a tablet, etc. With an omnichannel approach, advertisers can comprehensively reach all these devices. Programmatic adtech allows them to streamline ads, and at the same time, customize them to suit various devices.
An omnichannel approach allows advertisers to track better and predict customer behavior and achieve maximum conversations by serving the ad in the right medium and at the right time.
Summing up: the path forward
The adtech industry is expected to benefit from the advances in AI, developing better personalization and behavioral targeting. Programmatic is expanding to new maturing media formats, like CTV, DOOH, and Digital Audio. At the same time, the industry is facing issues regarding privacy and data collection. It will have to adapt to new regulations, as well as transition to the post-cookie model.

Programmatic audio advertising: customer engagement on air + TAVR Media Case Study
Programmatic is rapidly evolving into new formats and spreads into new channels. And most recently — to screenless media with programmatic audio advertising. According to the Interactive Advertising Bureau (IAB) review, the audio advertisement hit $2.25 billion last year against a $1.8 billion in 2017. The audience of digital radio listeners in the U.S. has reached up to 191.6 million, according to Statista. Digital audio advertising gained a significant boost in 2018 with a boom podcast segment and ever-growing music-streaming services.
The IoT expansion drags people online through appliances and physical devices that collect and share data,  24/7 internet-connected mobile phones, tablets, and whatsoever gadgets. Now users can be easily reached outdoors and when they are far from the displays. In some cases, communication via audio channels may be the easiest if not the only possible way of delivering a message to someone. 
The fast growth of music-streaming services, audio podcasts, a shift of traditional FM broadcasting to digital platforms and online radio boost the expansion of the audio advertisement across the internet.
What is programmatic audio advertising?
Programmatic audio advertising represents automated ad placement into online audio broadcasting contents like podcasts, music-streaming services, and digital radio. Similar to a regular programmatic buying, the audio one also applies sophisticated algorithms to automatically deliver a pre-configured advertising message.  Having all the necessary tech capabilities onboard, programmatic audio covers desktop, mobile, smart gadgets, and in-app platforms. To put it simply, programmatic audio advertising duplicates principles of "classic" programmatic functionality.
How does it work?
The main obstacle to audio programmatic implementation was the absence of clear specifications and standards. Without understanding how exactly audio ads can be delivered to the audience, advertisers and publishers were neglecting this channel. At this point, IAB developed DAAST (Digital Audio Ad Serving Template), which provided general audio ad specs, a guide on execution, and reporting capabilities.
In November 2018, DAAST was merged into VAST 4.1 (Video Ad Serving Template), the protocol that bridged the gaps in ad delivery of the previous versions. It provides a connection between ad servers and SSPs with the ability to perform programmatic audio ads. For this purpose, the VAST protocol was reinforced with the "adType" attribute and the Audio Ad scenario. The scenario explains how to place the audio ads and what formats are available for marketers.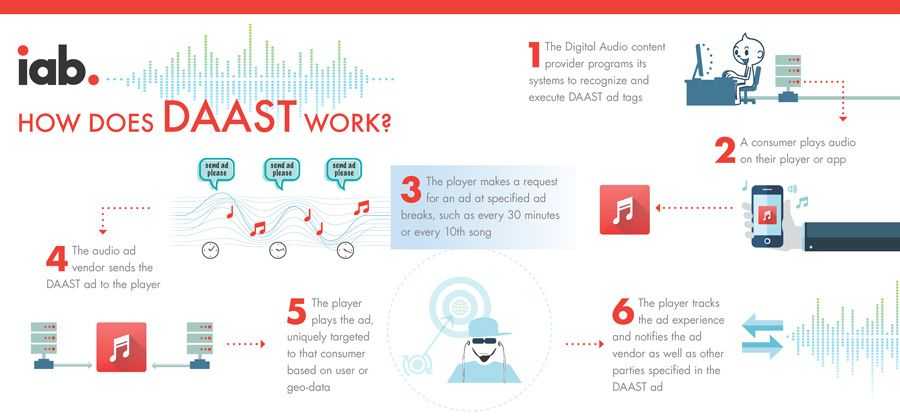 Image source: IAB
Audio Ad Formats 
This successor to the video programmatic advertising provides the following four full-fledged ad formats for advertisers to use in their campaigns:
Linear Audio Ads 

—

 linear audio ads have standard placing options: Pre-Roll, Mid-Roll, Post-Roll. Thus, commercial audio can be played just before or right after an audio stream (e.g. podcast), as well as within an advertising section
Companion Display Ads 

—

 static banners with a logo and CTA. Users can click it throughout an audio ad track
Audio Ad Pods

 — 

a set of sequential linear ads
Skippable Ads 

—

 pre-roll and mid-roll tracks in an audio file. Users can skip it, so the main purpose of such ads is to learn more about the viewers' interests, what kind of content they listen to.
In-app audio ads also support rewarded audio format where users are offered to listen to the voice message in exchange for certain perks and bonuses, like extra in-game currency or skip level option. User has a choice here, to watch it or not, thus, such impressions are characterized as non-intrusive and have a positive perception of ad touch.  
Advantages of programmatic audio for advertisers
Programmatic audio ad can offer a good bunch of benefits for advertisers. It inherited all the best of  the "classic" programmatic, and brought some extra values, like the ability to reach out consumers where other ad channels are helpless. What about the other pros? Let's find out!  
Audience size
The online audio consumption has displayed a steady growth for almost two decades. Since 2000, the amount of monthly online audio listening has increased by 67% in 2019 and hit 189 million mark: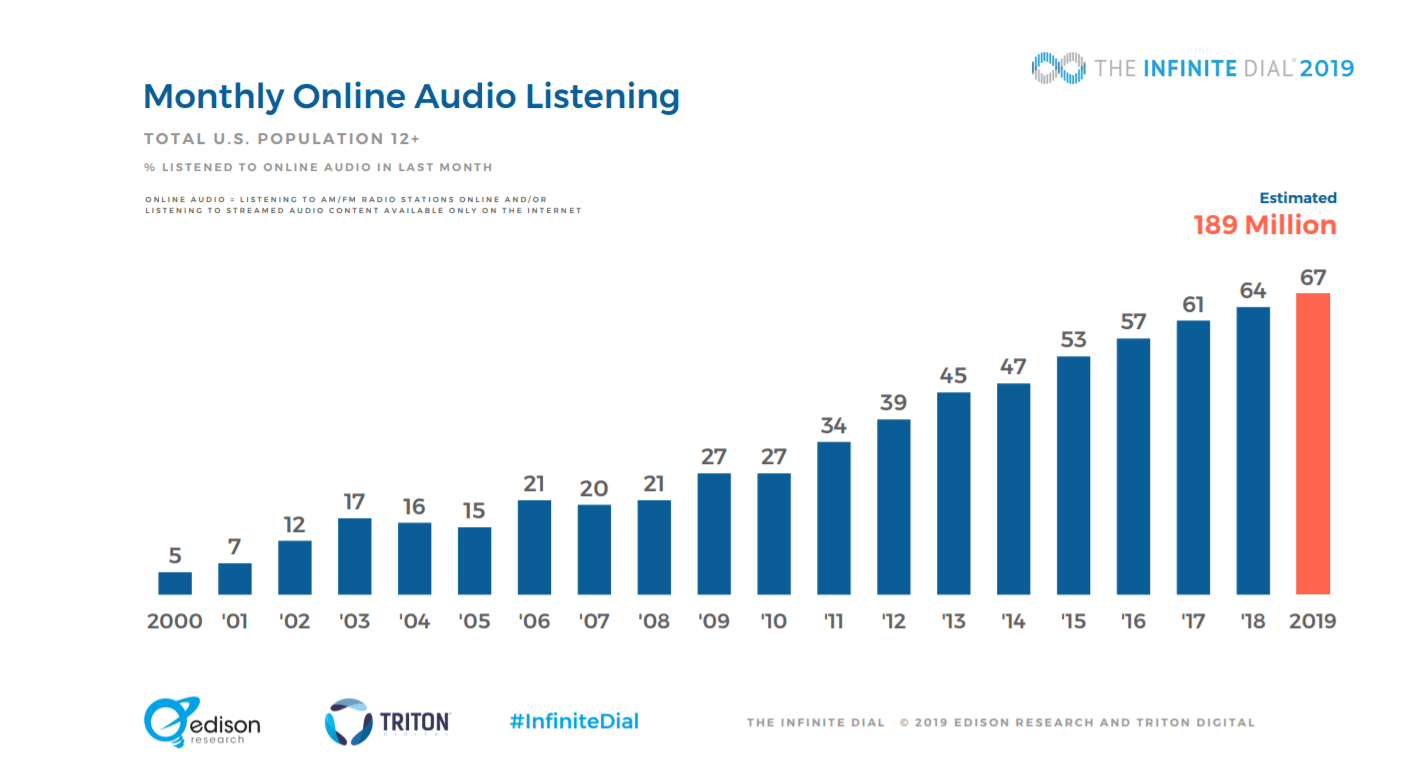 Source: Edison Research and Triton Digital
Access to mobile consumers
According to eMarketer, on average, adult mobile application users spend more than one hour (65 minutes) per day listening to digital audio in 2019. Speaking of total adult digital audio consumers, they spend 54 minutes: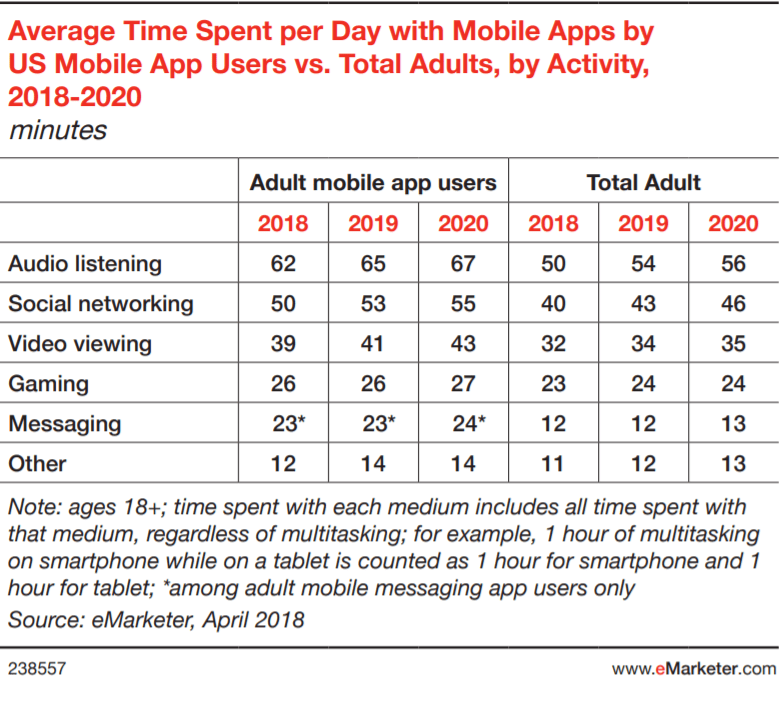 Another insightful study by Edison Research shows that mobile users devote more than 50% of their listening time to podcasts: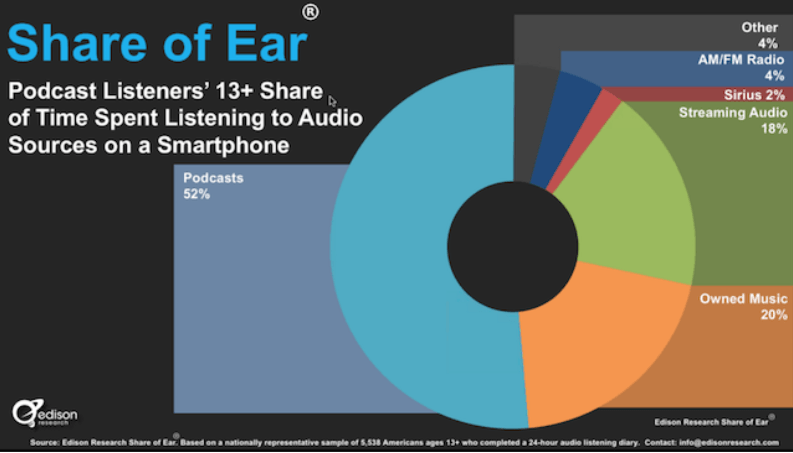 Audio goes where the video stops
Audio messages can deliver impressions without a screen. When consumers drive, or jog along to favorite music, or cook, or whatever else do anything that makes their ears the only touchpoint between them and advertiser — that's when the audio ad is at its best. Smartwatches and smart boxes — both use a brief glance, and both provide online status to users — they are the "bridge" in the audience-brand chain.
Coveted demography
Despite streamed audio and podcasts are consumed by a broad age group, it mainly captures Millennials and Centennials. As for the latter, they are especially valuable for advertisers, as the teenage period is when people are starting to choose favorite brands. Thus, if a brand will leverage the acquaintance challenge with this audience, it may deliver extremely high CLV output.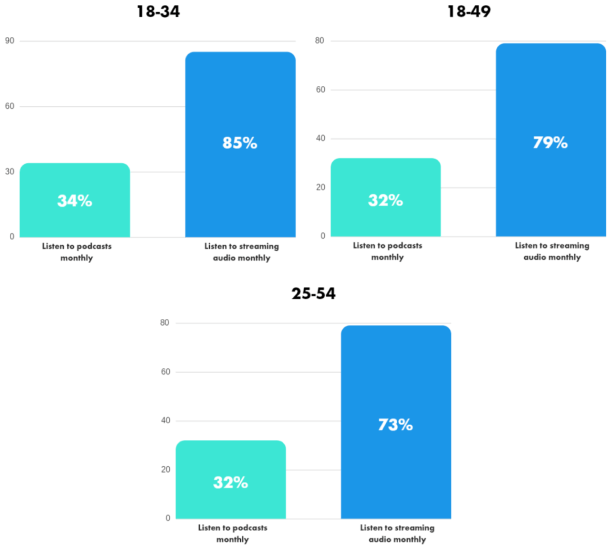 Image source: IAB Digital-Audio-Buyer's-Guide
Comprehensive metrics
Digital audio possesses impressions tracking capabilities. With tech capacities available to advertisers, they can accurately count the impressions delivered, measure the campaign results. Analyze of coined information helps to define ROI, which is one of the key metrics for marketers. With this, brands are becoming data-driven and measurement savvy. To improve a campaign plan even more, this data is available for independent verification vendors. 
The efficiency of online audio ads can be easily estimated in different ways:
Tracking impressions

 — with the help of ad tagging, delivered impressions through music-stream platforms and audio podcasts can be tracked and verified. The most accurate indicators are Click-through, Last-click, and Post-listen trackers. It's possible to place the ad tags in different parts of the audio unit, however, the most popular streaming platforms usually set them at the end to make sure that the listener stays connected within the whole ad's lifetime.   

Tracking downloaded programs

 — to perform client-side tracking, the client player has to send ad data back to the source. However, some apps, like iOS Apple Podcast, don't provide such function. To address the issue, the industry has implemented standards so that server logs can be reviewed pursuant to concreted key metrics for certain attribution. This is a sophisticated process and IAB prepared a standalone document "

IAB Podcast Metric Guidelines v2

", where all the details are described.
Tracking results

 — a group of ad unit types makes it possible to track campaign results with: 

Native ads

 — show hosts often read these ads, and it's a common practice here to apply endorsements when celebrities and famous personalities promote a brand. Listeners are engaged with a purchase spur and promo codes (internet/discount coupons) that can be applied at the advertiser's website. The number of used codes provides results.    

Voice-activated ads

—

 voice technologies allow recognizing user's (listener's) response to an ad which can be counted.  

Companion banner ads

—

 as its name suggest, the audio message is accompanied by a banner on the screen of a media-streaming application and an advertiser can calculate a click-through rate.  

Independent Research

 — it's possible to engage third-party verification vendors to analyze programmatic audio ad campaigns. Using the report's result, advertisers are able to develop a new strategy and improve its efficiency.
Solid responsiveness 
Podcasts possess a drive-to-store impact on listeners and deliver a strong customer engagement effect. According to Midroll Media Podcasting Listening Demographic Report, among 151,502 podcast listeners, 60% made a purchase as they were triggered by the podcast audio ad. Survey shows that podcast listeners are 1.5x more concentrated on content consumption via podcasts channels than through social media: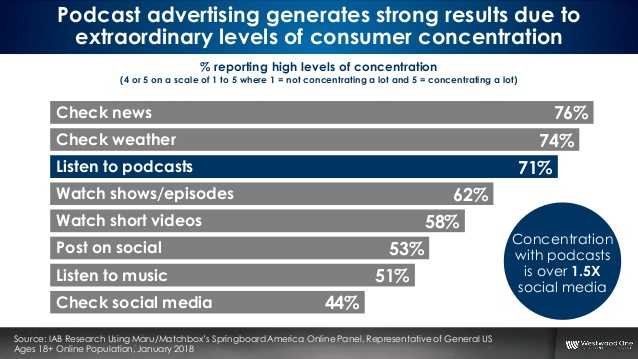 Image source: The Westwood One 2019 Audioscape Report
Brand safe 
Programmatic audio advertising applies audience segmentation and targeting configuration that ensures delivery of high-relative impressions. There are jillions of podcasts on any topic you can think of. Thus, marketers from any industry, from healthcare to fashion, may find a friendly-tuned pool of prospects in podcasts that are broadcasting the latest news, hot topics, and trends in a proper segment. People are gathering around the congenial digital audio spot where advertisers can trigger them. 
On top of that, online audio ads have the following benefits:
Low price for audio creative 

Ad blocks resistance

Reaching out to the banner-resistant audience

Unlike the classic radio, an advertiser has access to online statistics about the online audience.
Hyperlocal targeting for SME
Similar to video hyperlocal targeting, the audio one is also available. With its help, advertisers can set up a radius (min. 100 meters) where their messages will hit devices of the target audience. It fits perfectly with small and medium businesses like coffee rooms, bars, or shops — when people are wandering near them, they receive a relevant voice ad that invites them. Using some promotional hints (e.g. deadline discounts) is a pretty effective way to bring users to your shop shelf.  
It's a wrap!
Programmatic audio advertising is a fast-growing channel. It's a full-fledged source of monetization for publishers and a powerful customer-engaging tool for advertisers. As the quantity of audio-stream platforms and podcasts is growing, the volume of the audience is increasing too. The main advantage of programmatic audio is its ability to reach users where other channels fail, and its resistance to ad blocking. The rapid development of voice technologies and its intertwining with digital audio will bring even more interactive into programmatic audio advertising in the future.
As to the challenges, for the time being, the main problem in audio programmatic advertising only a few DSPs support such demand format. Currently, most of the demand represents direct campaigns. Still, such market players as Verizon, Adform, SpotX, and AdWizz already offer DSP for audio programmatic. While Google hasn't got the necessary infrastructure to cover this ad format, many other companies are on their way to implement it and to capture the niche. 
Extra: TAVR Media Case Study
The efficiency of audio advertising format for media houses is well described in the case study of the Ukrainian radio group TAVR media. TAVR media is the largest Ukrainian radio group with six radio stations that covers the whole territory of Ukraine. Partnership with Admixer Technologies enabled TAVR media to install Admixer audio player to all websites of radio stations and to connect a constant demand source from listed supplies with according priority:
Admixer Ua Network (sales house) — direct demand

Admixer.DSP — programmatic buying

Admixer.ATS (Agency Tech Stack – White label DSP with access to Admixer.SSP inventory) — programmatic demand from leading Ukrainian advertising agencies

Admixer.SSP — programmatic demand with access to the 100+ world-class trusted DSPs
Moreover, user sessions are saved within switching between websites of the radio group, so the user isn't oversaturated with ads. This new audio channel multiplied the revenue of the TAVR media group. Implementation of the audio broadcasting powered up the existing banner advertising. 
Want to learn more about this case study and how you can fuel your business with Admixer Technologies? Reach Elena Podshuveit, Chief Products Officer at Admixer Technologies: epodshuvejt@admixer.com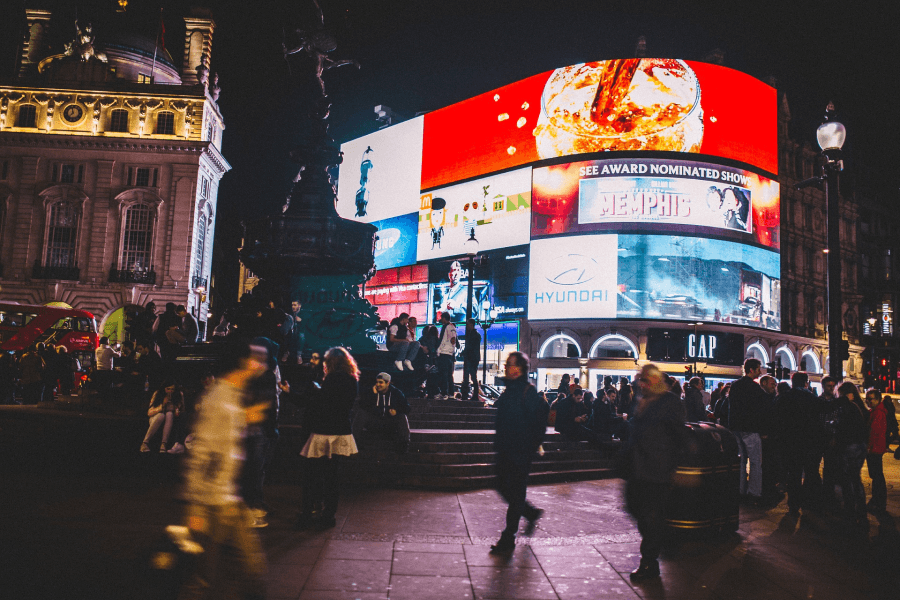 DOOH Reinforced by Programmatic: What's the Power?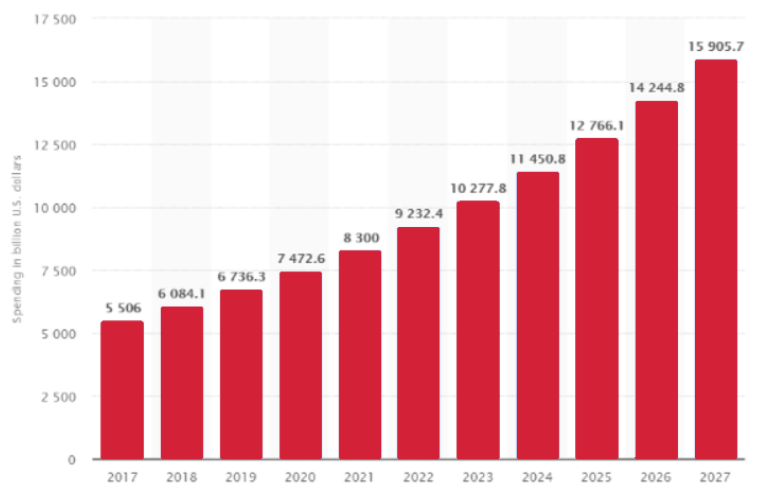 Increasing volumes and popularity of DOOH (Digital Out Of Home) is a steady trend of the last years, especially in the US and Europe. Advertisers allocate bigger and bigger budgets for this media channel. The latest research indicates a significant growth of the DOOH market across the globe, according to the DAN report. Surveys by Statista also illustrate remarkable boost and forecast a long-term acceleration of DOOH advertising market at least till 2027:
Depending on the marketing goals, DOOH can help to deliver addressable advertising, raise brand awareness, ramp up regional presence, and to bring a customer up to the product shelf. Most consumers make purchasing decisions when out of their home, and topflight video ad has a memorable habitude. Thus, according to Beeoutdoor, 55% of digital display advertisement viewers could revoke the exact message they saw.
According to the IAB DOOH Buyer's Guide, for the last 20 years, people spend up to 50% more time outside their homes. Thus, the amount and diversity of touchpoints with prospects are increasing. At this point, brands consider digital outdoor advertising channel more attractive and perspective than classical static posts and billboards.
DOOH's state-of-the-art
Today, outdoor advertisement isn't just a billboard you need to print, place, and wait for a new advertiser to replace the ad space. It's also not just a video screen with revolving ad content. DOOH is rather an engaging display encouraging users to interact, and pushing them to make an online purchase.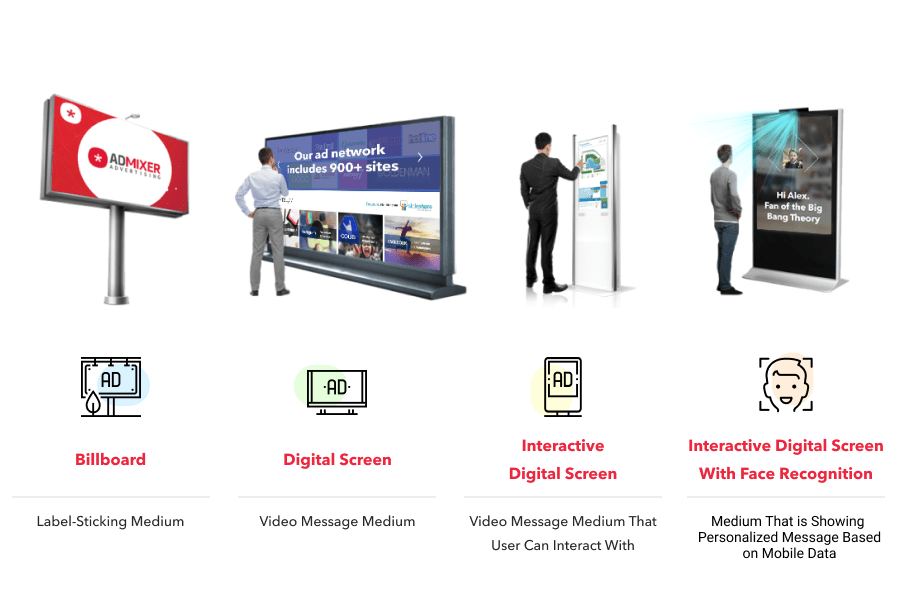 The challenge of addressable ads via DOOH was solved with users' mobile data and digital signages synchronization. Through Wi-Fi connection, DOOH platforms are capturing mobile ID and data which allows delivering relevant content.
With this, the ad message can be tailored to the bullseye, and this is how a persona profile is creating. On the same principle, digital signages collect information about human traffic on the location and provide optimal content to the audience.
Another profiling method is facial recognition. Some digital out of home media platforms are equipped with a camera allowing to identify a specific person within a particular radius. In this way, additional data attributes (like age, gender) are collecting.
The synergy effect of DOOH and Programmatic
In its recent article, Digiday raises the issue of how programmatic is changing the landscape of the OOH advertisement in the US for both, SSP and DSP sides.
With the growth of DOOH mediums, the question of effective inventory management is becoming urgent. Since programmatic is available for DOOH networks, manual advertising configuration has become rudimentary.
Today, technological companies that are powered with Ad Tech Stack are capable to provide demanders with customized solutions that cover digital out of home advertising programmatic maintenance. With this capacity, advertisers can easily tune their campaign including its views frequency.
On top of that, the programmatic ecosystem helps to engage independent auditors to supervise the results of ad campaigns and win more trust from clients. Programmatic solutions allow DOOH publishers to participate in real-time bid auction and easily sell remnant inventory for the best price keeping the supply and demand balance for the most wanted ad spaces.
Similarly to online advertising, growing demand for programmatic in the DOOH area pushes advertisers to try different tech solutions and integrations. Due to its specific, such processes are quite sophisticated and time-consuming. However, integrations happen, providing DSP with new horizons, pushing media buying borders, and developing the market.
How you can embrace DOOH with Admixer Technologies?
Programmatic implies a bunch of difficulties on its way to the implementation in DOOH. Principal barriers are related to a mandatory audit of creatives that are publicly placed, and their high-quality requirements that are due to a bigger displaying area.
Admixer Technologies is making confident steps in the direction of DOOH media integration into the global programmatic ecosystem. We contribute our partners with the programmatic demand sources and the ways to integrate them are smoothly and easily. Our SaaS Tech Stack allows not only to connect to programmatic demand sources but includes blacklists (by categories, advertisers, and brands) and allows conducting entire creative quality assurance.
The technical problems that should be decided by DOOH media owners' side:
constant access to the Internet – to get instantly new ads coming

from the auction model

in-time ad creatives confirmation

gathering all screens and partners into structured packages to be

presented on Admixer.DSP
For market-leaders who have their own proprietary or leased software and CMS systems, the future challenge would be to connect to Admixer Tech Stack through API for full-stack smooth integration. However now it's not necessary, one could start selling DOOH inventory without direct integration.
Want to know more about DOOH media products line by Admixer? Reach Elena Podshuveit, Chief Products Officer: epodshuvejt@admixer.com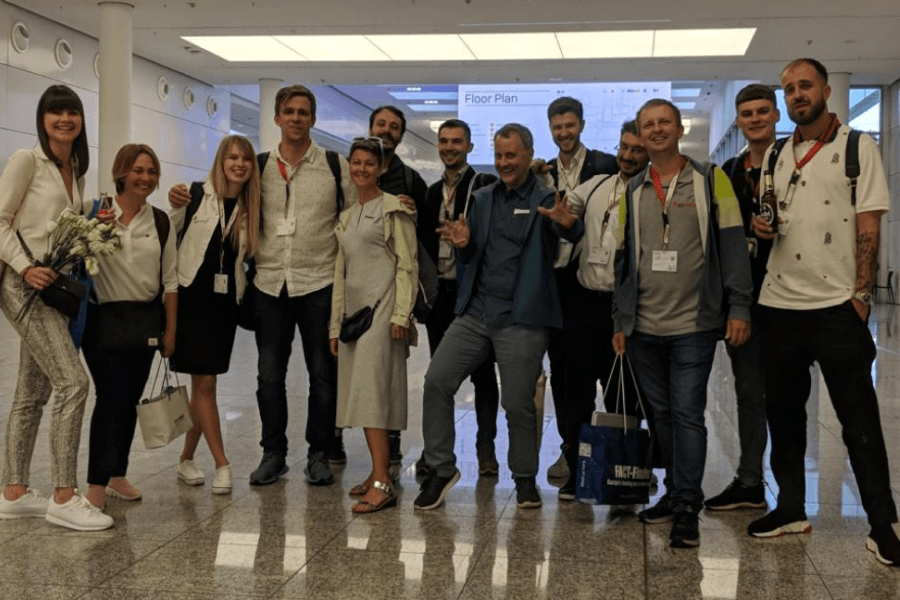 DMEXCO 2019: Ad Tech Takeaways by Admixer
DMEXCO, one of the biggest Adtech & MarTech events, took place in Cologne a week ago. The event gathered more than 1000 exhibitors and 40K+ visitors from ad tech and marketing industry.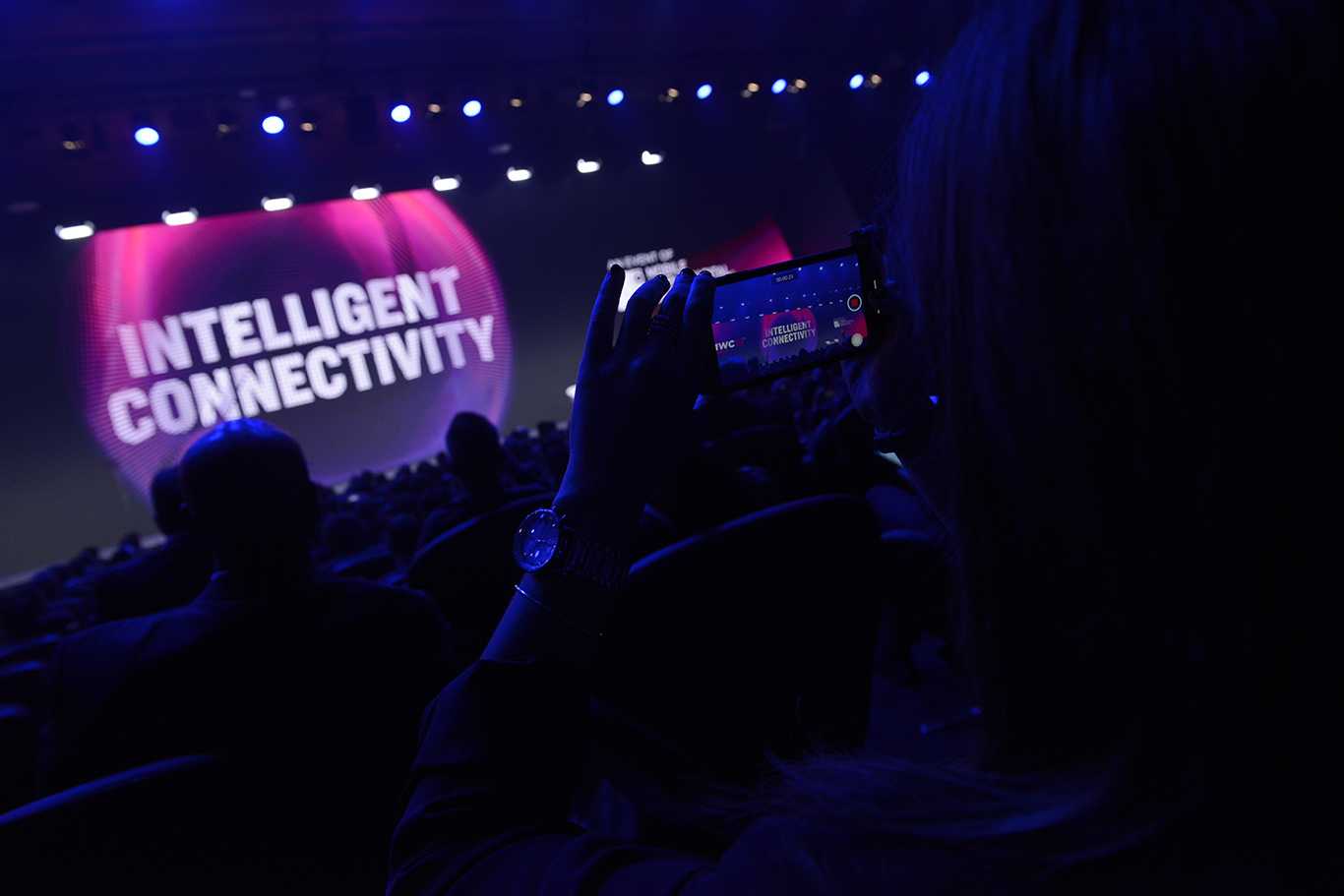 MWC Barcelona 2019: Ad tech takeaways by Admixer
Mobile World Congress 2019, the biggest mobile event in the world, held in Barcelona, is behind us. MWC is an exhibition not just of current mobile industry capabilities, but of the significant challenges and changes that lie ahead. Taking a breath before the next big conference, we've put together key thoughts out of "diving" into the world of mobile and tech innovations.
Intelligent connectivity in action
This year MWC hosted 100,000 international participants. The event presented a wide range of use cases for intelligent connectivity, like mixed reality, smart factories, various robots, and innovative vehicles.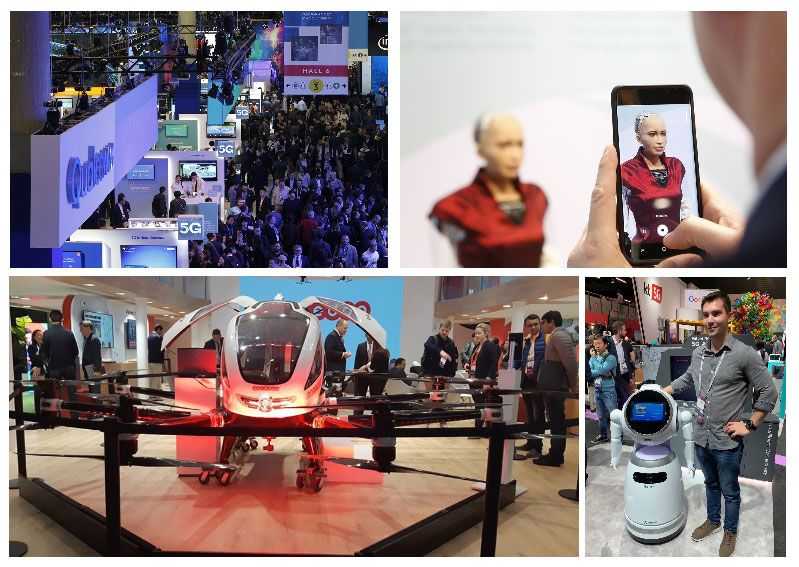 The rollout of 5G, the fifth generation of wireless networks has become the key topic of MWC this year. 5G should solve the problem of latency, bring better connectivity, and take personal data storage and management to the next level.
What 5G revolution brings to ad tech
4G brought opportunities for video streaming, programmatic auction, and an entry point into the world of VR, AR and AI. Experts say that 5G will immensely push the limits for advertisers and publishers.
Specifically, 5G will cut the delay between the visitor's click on ad and server respond, resulting in faster ad-load times and happier users. Faster ad loading times will make in-app promotion more appealing and programmatic buying – improved and adapted.
Also, 5G will be able to process more data. This will allow advertisers to use high-resolution ads, like 4K video, and personalize content in real time
"With 5G by the time I say "Has it downloaded yet?" it's already done! Imagine the impact this will have on advertising. We will no longer live and die by ad specs and be bound by file sizes. High fidelity assets will load instantly," – said Mark Melling, Head of RYOT Studio EMEA at Verizon Media.
Alongside the hype around the impact of 5G, there were essential discussions of data security. The main point: advancing technology should consider privacy regulations (GDPR, CCPA), especially with getting more and more customer data.
IoT is another dominating topic extensively discussed at MWC. The number of connected consumers' devices is snowballing and is expected to reach 25 to 30 billion by 2025.
What does it mean to brands and the whole ad tech industry? The main point, connectivity brings brands, agencies, and ad tech providers closer than ever to the ultimate marketing goal: provide consumers with the proper content in the right context. Numerous IoT touchpoints promise to enable us with new opportunities letting collect more accurate data and communicate with consumers at exactly the right time in their purchase cycles.
Winning against ad fraud in 2019
Digital ad fraud remains another top concern for advertisers and publishers. For instance, according to AppsFlyer, in the first quarter of 2018, mobile app marketers were exposed to over $700 million in ad fraud.
Pixalate, Admixer anti-fraud and traffic validation partner, presented the state of ad fraud in mobile and its impact on mobile app ROI. The figures illustrating the damage are impressive:
in 2019, mobile in-app is expected to grow 25% to over $77 billion

in-app ad fraud creates over $15 billion of wasted ad spend
Actionable steps by Pixalate for better risk protection and cutting off ROI waste:
monitoring traffic across all ad formats using first-party data

slice blocking activities by user-levels (user, publisher, network), rather than campaign-based

working only with transparent inventory and using verification software.
Google presented another perspective on ad fraud reduction. The main point – using AI and machine learning.
Alongside fighting ad fraud, AI-powered ad platforms will help brands optimize campaigns and ensure relevance at scale. Relevance, contextuality, and keeping an eye on individual consumer preferences are the great focus for AI and ML.7
One more dimension in ad fraud fight is blockchain technology. Blockchain can help curtail ad fraud, filtering out clicks made by bots and tracking copyright violation. Other core capabilities blockchain can offer advertisers and agencies are transparency, speed, security, and control across each step of the transaction process.
Final thoughts
MWC offers all ad tech players anticipating innovation and sticking to the forefront of technology.
This event has set the standard for mobile innovation, encouraging brands to leverage on native ad formats and bring great mobile (or rather across-all-devices) experiences to their consumers.
Thomas Husson, a VP and principal analyst at Forrester set it clear:
"If you step back from the hype on 5G and foldable phones, there are still some good reasons to get excited about mobile this year. Mobile is like electricity after the second industrial revolution; it will power a new disruptive wave of innovations. To make the most of it, marketers need to think context —not content."
Have any questions concerning mobile ads? Reach out to us and we'll find the way to help you benefit from Admixer solutions and delight your users: