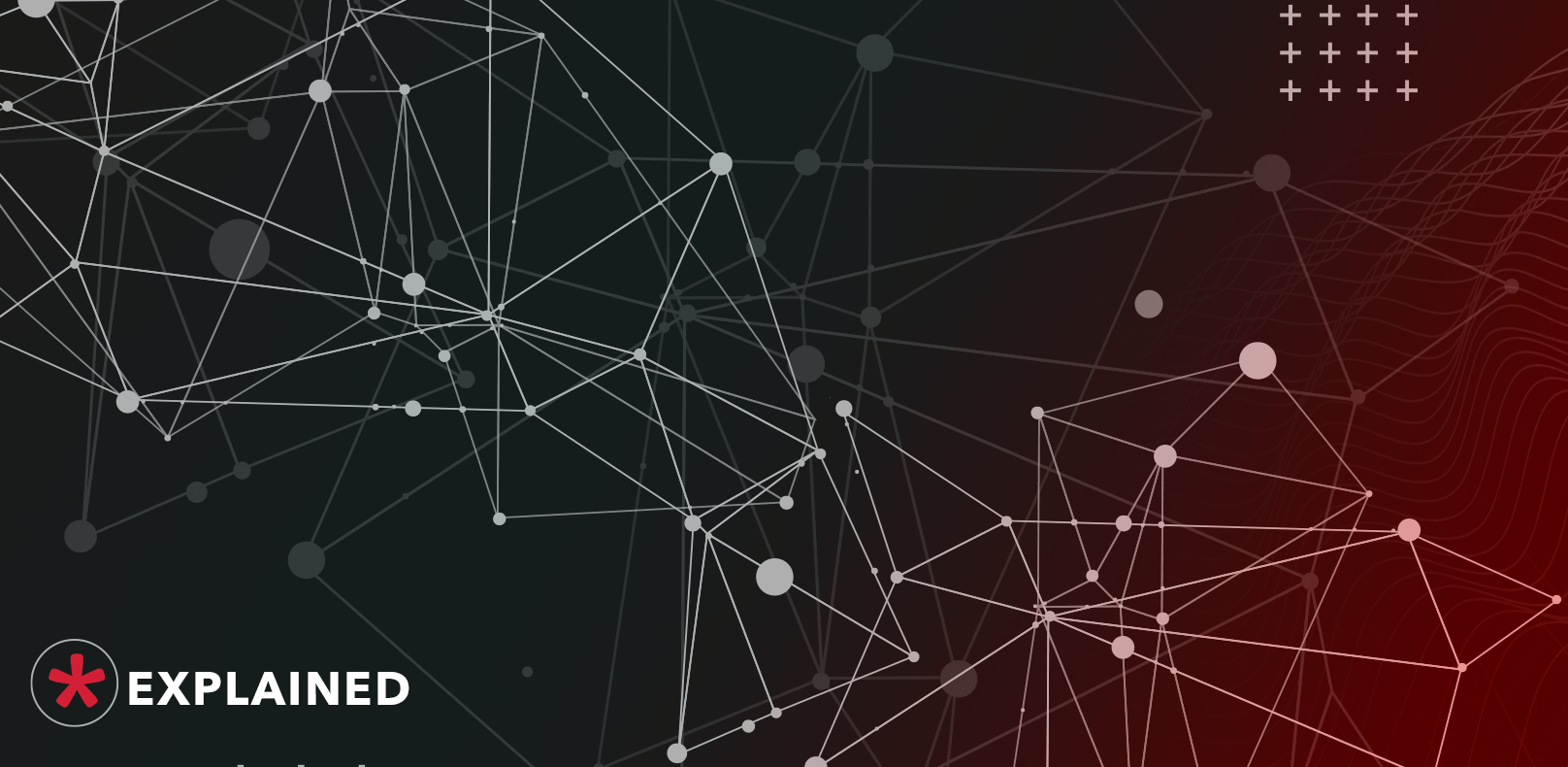 Ad Serving 101: Where Advertisers Meet Publishers
Ad serving is a combination of technology and services that place ads on the website, mobile app, CTV or any other digital platform. It includes the range of functions from delivering ads and targeting users to ad performance reporting and optimizing campaigns based on the results. Previously, we described the key components of the programmatic ecosystem.
To choose the most effective way of monetizing the inventory or buying audiences at scale, it is vital to understand which adtech solutions will better fit your business model and goals.
The appropriate solution for publishers depends on the size, traffic volume, integrations and partnerships. Large-scale publishers need a comprehensive solution to manage various segments of their ad inventory and audiences, while small publishers are better off with a more basic solution. Similarly, there are distinct ad serving models for a single advertiser, and for the agency that represents multiple brands.
For this reason, we are going to explore various connections between publishers and advertisers and break down SaaS products and technical solutions that can accommodate them.
Technical ad serving solutions
Ad tags
An ad tag is a piece of code inserted into the publisher's website to display ads. It consists of a string of HTML or JavaScript that explains how the ad should look like. An ad tag designates the spot for the ad, defines the size, format, and other specifications for the given ad space.
Ad tags are used both for programmatic media buying and direct ad serving.
How do ad tags work?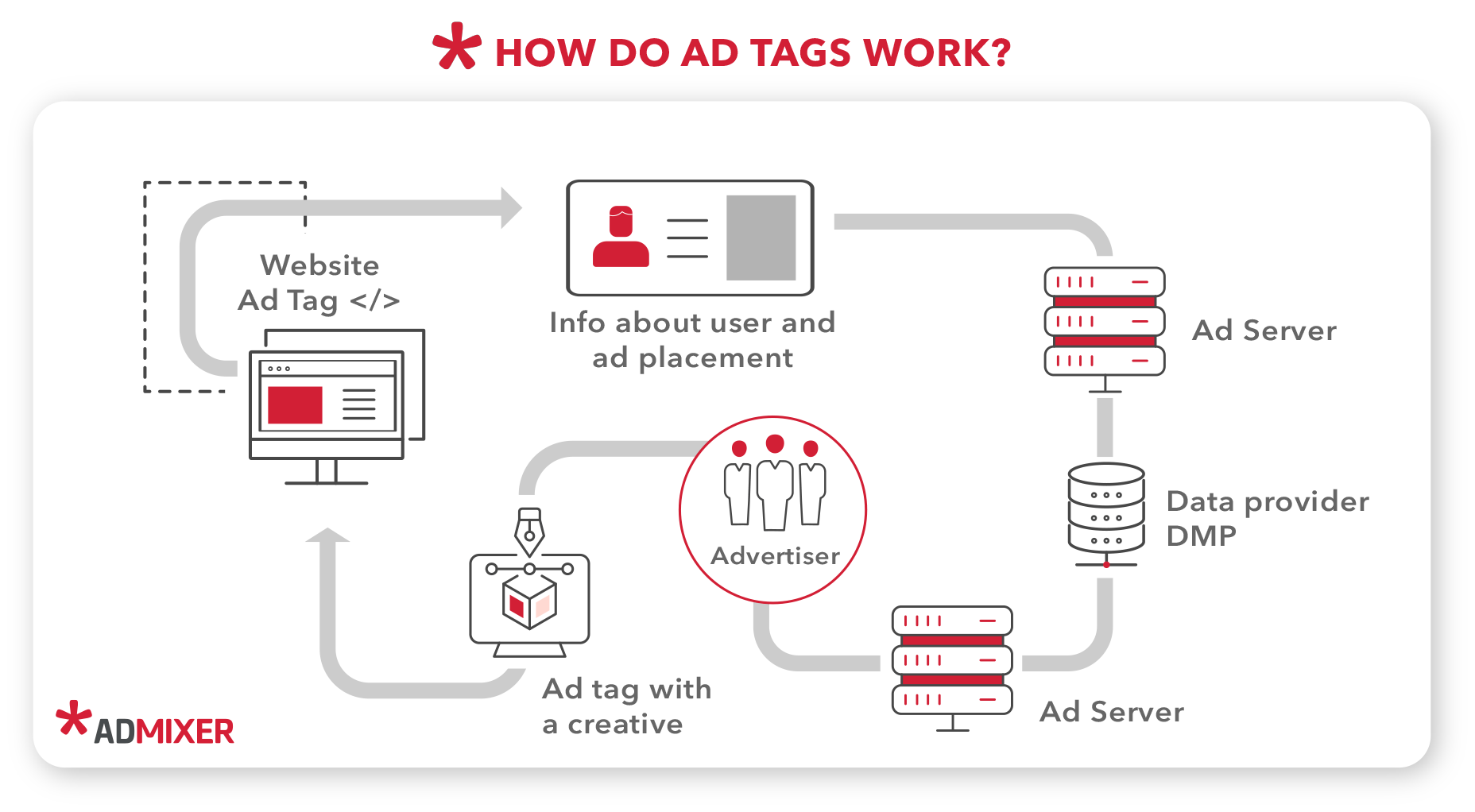 An initial ad tag is generated by the ad server. It's installed on the web page to deliver ad requests to adserver.
When a user lands on a website, the browser sends the ad tag with information about the user and ad placement to the ad server.
The ad server may forward the request to DMP to get more information about the user and show the right ad.
The ad server checks if the request matches with current ad campaigns or gets bids from external DSPs if connected.
Adserver defines the most appropriate ad to be shown (decision made by auction or priority model)
Finally, the ad server returns the creative to be served to the user.
This is a simplified process of ad serving that usually happens in direct media buying. Yet, publishers can also add the partner supply-side platform (SSP) in the interface of the primary ad server to sell remnant traffic and connect additional monetization sources.
SSP adds the publisher's ad space to the list of inventory available for sale. When a user visits the publisher's website, the ad tag passes the ad request to the SSP, informing it about the user and his characteristics, to match it with the appropriate ad from the advertiser.

Video advertising ad tags (VAST and VPAID)
Ad tags used for video ad serving have to be more specific than the regular tags for banner ads. Just a few years ago, the advertiser who wanted to display a video ad, had to check if their video serving protocol was compatible with the publisher's ad player. However, since then, the industry has moved toward standardization eliminating redundant work.
VAST
Interactive Advertising Bureau (IAB) has developed a unified protocol for video ads – Video ad-serving template (VAST). Now, ad tags for video-surfing have to comply with VAST. This industry-standard eliminated the cumbersome and time-consuming synchronization and enabled advertisers to serve video ads across a multitude of publishers' sites.
VAST by itself supports only relatively simple in-stream video formats and doesn't provide capabilities for interaction.
VPAID
For this reason, IAB introduced Video Player Ad Interface Definition (VPAID) – a common communication protocol between video players and ad units, enabling diverse interactive in-stream ad experience. This shared interface allows advertisers to have more control over their video campaigns. VPAID is turning obsolete because it is highly susceptible to fraud. The advertising market is gradually abandoning this protocol and searching for new industry standards.
Audio advertising ad tags (DAAST)
Audio advertising exists in various environments and previously faced issues with adopting programmatic due to the fragmented nature of this market. For this reason, IAB released Digital Audio Ad Serving Template (DAAST), an industry-standard for video ad serving. DAAST defined the principal guidelines for audio ad delivery, reporting, and attribution for major platforms and devices.
DAAST laid down the groundwork for scaling this ad format across various environments, by filling the gaps in the ad serving infrastructure. For instance, it addresses the needs of mobile audio apps and in-car radios where access to a web browser is limited, which complicates ad and play tracking functionality.
To adopt DAAST, publishers need to comply with its requirements, and support linear ads and optionally companion ads, ad pods, or skippable ads.

OpenRTB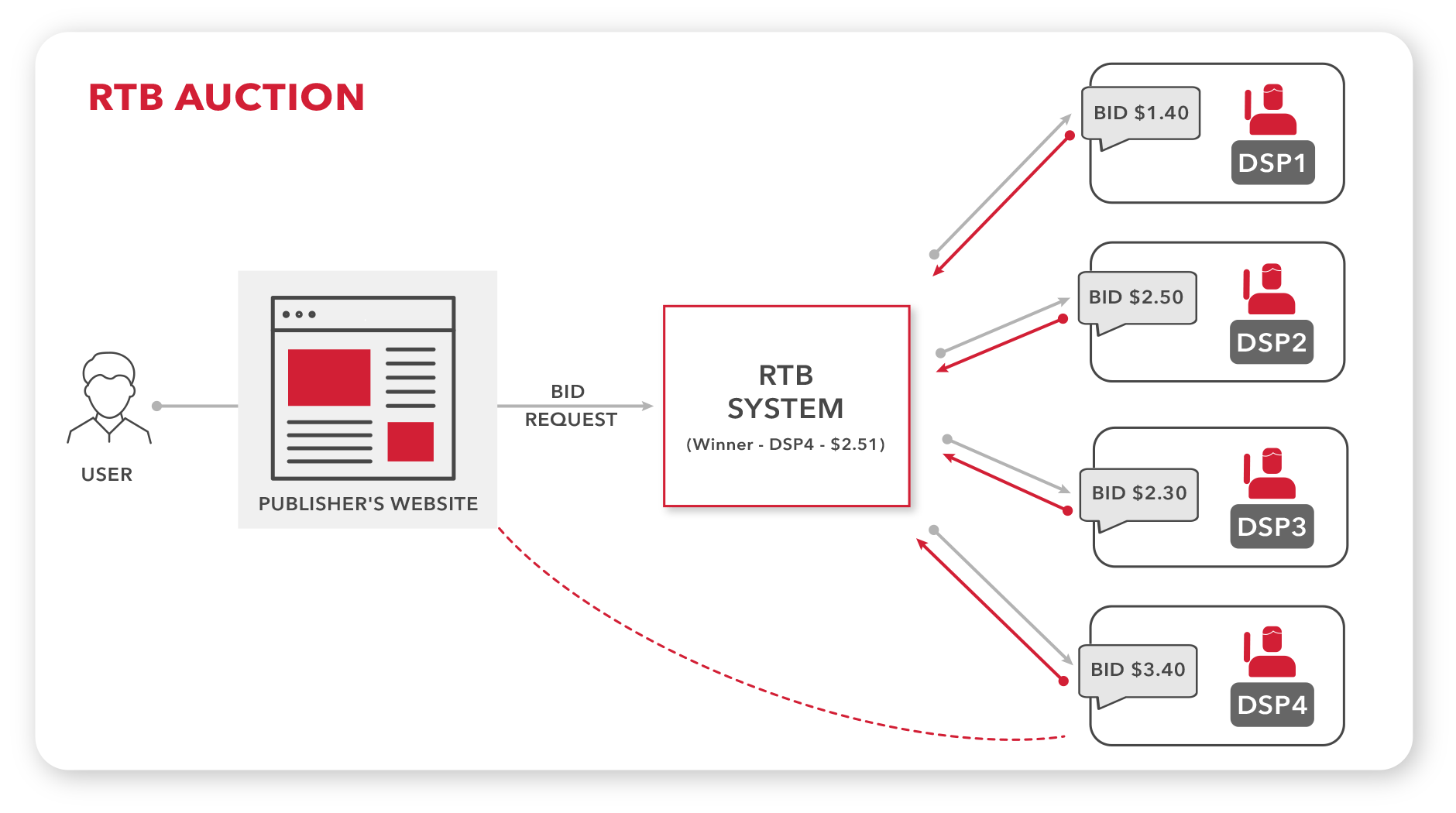 OpenRTB is a method of sequentially selling the publishers' inventory, requesting demand sources in turns. OpenRTB connects to the publisher's website via SSP platforms through the system of endpoints. RTB endpoints are locations in the publisher network that connect it to the programmatic ecosystem. Publishers conduct a series of real-time auctions until all of their ad inventory is sold.
Publishers offer the inventory in series to the demand partners according to the yield from previous actions, or in a predefined order.
OpenRTB works via the second-price auction model. The winning bidder pays the price offered by the second-highest bidder plus $0.01.

Header bidding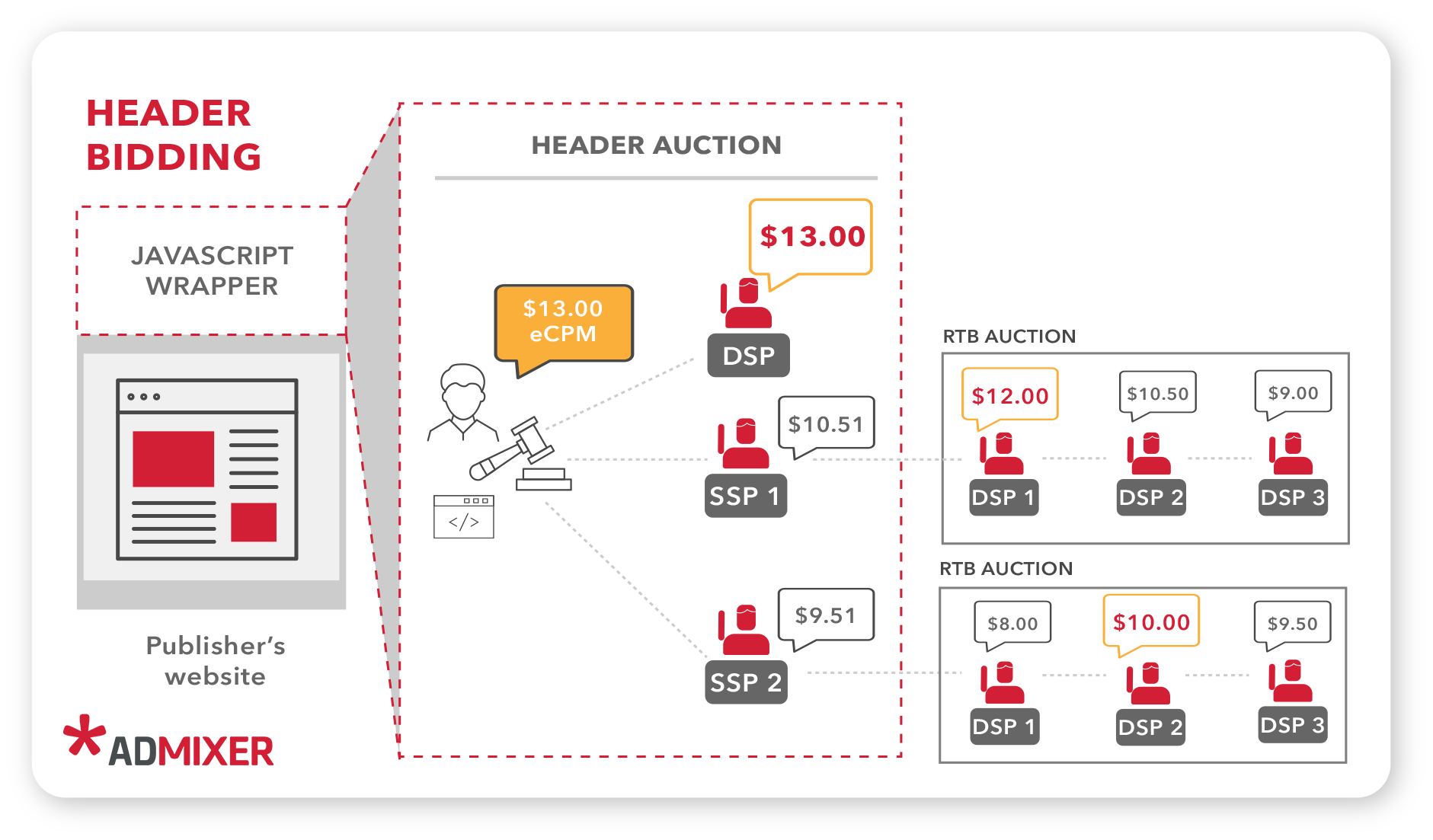 Header bidding is a programmatic buying method that enables publishers to simultaneously collect multiple bids from a number of demand sources on all of their ad inventory prior to a sale. In header bidding instead of the separate auction for each demand partner, ad exchanges can bid at the same time in the wrapper on the web page. Header-bidding uses a more straightforward first-price auction model.
The prebid connection is implemented through a header wrapper, which is installed into the page code. It significantly speeds up the ad serving process.
A header wrapper is not a single tag, but rather a repository of tags. With the ordinary ad tag, you would have to alter the code each time you add a new demand partner, but not with the header wrapper. A header wrapper significantly simplifies the management of the demand partners for publishers. The technology organizes buyers and sets up timeout rules for the RTB auctions and collects multiple bid responses.
The open-source header wrapper technology was developed by Prebid.org, a nonprofit organization, creating adtech solutions. Based on the wrapper, Admixer created its own solution, which by default, has an adapter connecting it to HB demand from Admixer.SSP.

Each time a page loads, demand sources can bid on each impression on that page, even if some or all of the inventory has already been sold through direct deals between an advertiser and the publisher.

Hybrid model
There is also a hybrid model that merges features of header-bidding and OpenRTB to maximize yield from each impression. The server initiates the OpenRTB second-price auction and then conducts the Header Bidding first-price auction.
The winning bids compete in an additional auction that determines the best price offer. The hybrid model increases the chances of getting higher bids and amplifies monetization. To deploy hybrid model, publisher need to insert Admixer tag directly into their website

Ad SDK for in-app advertising
In-app ad spaces need a different type of connection. To connect a mobile application to an ad network, publishers need to implement an Ad SDK (Advertisement Software Development Kit). It is a software library that is incorporated into the app to enable ad networks to serve ads.

Additionally, instead of cookies, for in-app ads, advertisers employ user-resettable identifiers provided by the mobile device's operating system, AdID for Android and IDFA for Apple.
Those IDs allow media buyers to match their user profiles with the impression received from the publisher.
Mobile advertising IDs work similarly to cookies and enable advertisers to measure the performance of their campaigns effectively, track user activity, and facilitate attribution, frequency capping, and re-marketing.
How publishers and advertisers connect to the programmatic ecosystem with Admixer
Publishers and advertisers can start trading traffic by connecting to the programmatic ecosystem. Depending on the type of business and its scale, they should use different technical solutions:
Small and medium-sized publishers
SaaS solution: ad server Admixer.Publisher
Connection via: ad tags (VAST/DAAST/JS) and header bidding
Buying method: waterfall or header bidding for sale of the inventory
Small publishers that want to start serving ads, but don't need the functionality of the ad network need an ad server, for instance, Admixer.Publisher. It is a full-scale solution for impression monetization from direct ad sales and ad exchanges.
Admixer.Publisher has a free plan for small publishers. Want to give it a try?
Try for free
With ad server, publishers connect to advertisers via ad tags and/or header wrapper and sell their inventory via water-falling or header bidding. They have to set up campaigns and upload creatives manually. Ad server provides limited options for trading inventory programmatically and automating ad placement and creatives adjustments.
Large-scale publishers, ad networks, and media houses
SaaS solution: Enterprise-level ad management solution Admixer.Network
Connection via:
for connection with publishers: ad tags (JS and VAST tags) and header bidding;
for demand integration: direct campaign creation by uploading creatives or adding external tags; connection to DSPs (own partner demand providers – DSPs/SSPs or/and Admixer.SSP) via OpenRTB protocol and header bidding.
Buying method: programmatic buying methods
Large-scale publishers, ad networks, and media houses need diverse options for selling and monetizing their inventory – more comprehensive capabilities of the Admixer.Network.
In this solution, network owners can set up self-service individual trade desks for advertisers or agencies to purchase inventory and manage their advertising campaigns. This way, advertisers get a self-service platform and don't need to invoke the ad network owner each time they need to update creatives in their campaign.
The network can connect to DSPs via OpenRTB or header bidding and sell ad inventory via auction or through other programmatic buying methods.
A network owner can add additional modules to enhance their ad serving, for instance, DMP to gather and analyze first-party data, Creatives for building WOW-banners or video/audio player with built-in monetization.
You can create and manage your ad network with Admixer.Network solution. It connects all dots in the programmatic ecosystem. The structure may look like this: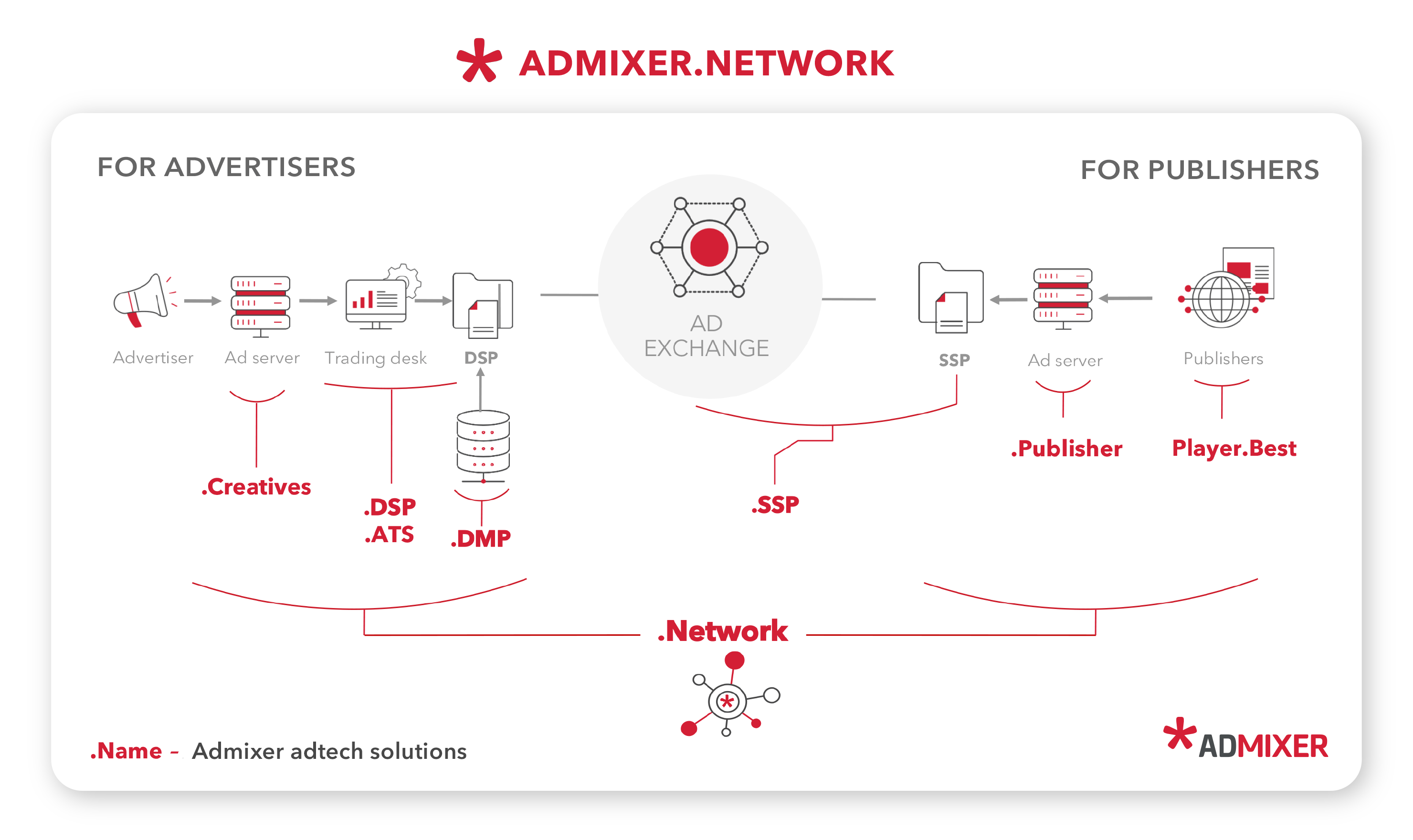 Want to learn more about Admixer Network or request a demo?
Learn more
Ad agencies and media buyers
SaaS solution: DSP trading desk Admixer.DSP
Buying method: direct deals and programmatic buying methods
Agencies and media buyers can use DSP to purchase inventory at scale and manage their ad campaigns. DSP allows brands to buy audiences from the diverse inventory of supply, measure, and optimize marketing campaigns in real-time.
For instance, brands can use Admixer.DSP, which has diverse functionality. It provides access to the global market of premium supply (large-scale direct publishers, ad exchanges, SSPs, and ad networks), numerous targeting options, reporting, and analytics.
Large-scale agencies
SaaS solution: Agency Tech Stack Admixer.ATS
Buying method: direct deals and programmatic buying methods
Admixer provides a special SaaS solution for global advertising agencies – ATS. An owner sets up trade desks in ATS for other agencies and partners, so they can access and buy ad placements on the platform. Basically, it is an ad network for the demand side, with an ability to connect modules with additional features.
On top of the DSP module, agencies can connect DMP for the advanced campaigns analytics, and integration of the 3rd party data,
With a Marketplace module, ATS can get access to the inventory of Admixer.SSP, or if they want external inventory – set up agreements with publishers and networks via direct deals. ATS can generate a string of code for the direct ad serving on the publisher's website.

To sum up
You should carefully weigh out all the options and choose the SaaS solution that better fits your business model.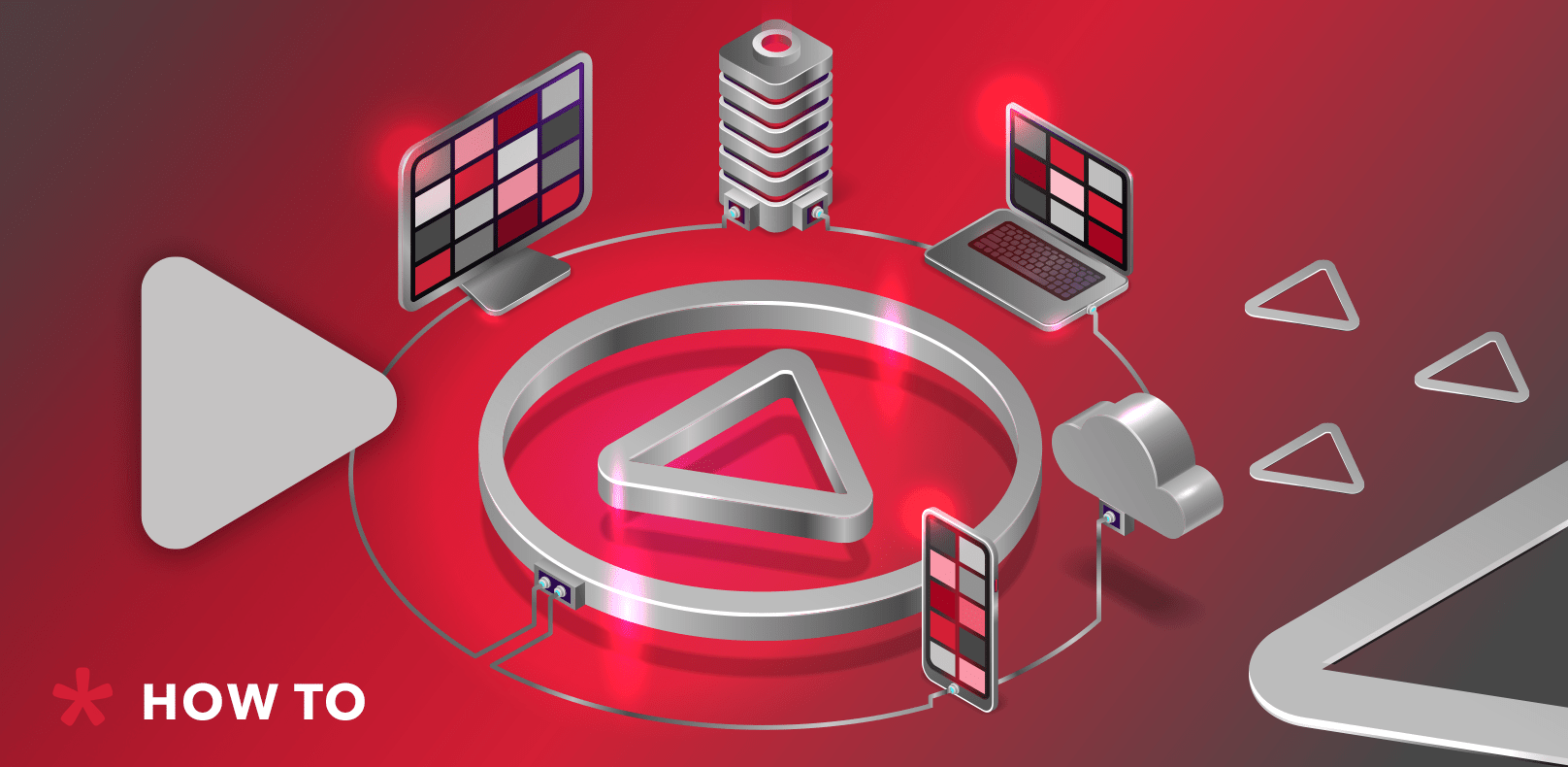 How to Choose a Video SSP?
Breaking through the informational noise and reaching out to consumers is getting increasingly difficult for marketers. Long passed the days when users were easily engaged with a display ad. Nowadays, most internet users developed banner blindness, selective attention when users remain indifferent to messages presented in standard display ads.
eCPMs of the full-screen and smaller-sized banners have been declining through 2020. This shift in consumer behavior spells trouble for website and app monetization. Publishers need to think of more compelling ad formats to offer to advertisers.
Video advertising 
According to a study by Microsoft, the attention span of the modern human is close to 8 seconds. If consumers aren't instantly engaged by entertaining content, they swiftly lose interest. That's why video has recently become the most popular content type.
Users retain 95% of the message from the video, in contrast to 10% when they read it. This is also true for advertising, where video ads for publishers captivate the audience and command higher conversions and sales. The younger generation of users prefers watching an informative video, rather than reading an article or product description.
Source: eMarketer
Programmatic video evolution
Previously, media owners had to join a video ad network for publishers to offer this kind of inventory. However, ad networks had an inherent problem with scaling and could offer only limited scope to advertisers and few sources of demand for publishers.
The next logical step for the market was the supply-side video platform. Video SSPs introduced an auctioning marketplace for video inventory. Video SSP shortened the supply chain for advertisers replacing negotiations with multiple ad networks with fragmented audiences.
What is video SSP?
Video SSP is an instrument for selling video ad inventory programmatically for publishers. It can be an independent platform with a sole focus on video ads or a division of an SSP.
This type of SSP allows easy video ad management, setting up ad units, such as out-stream, mobile, or display. Video SSP connects to multiple demand partners, such as DSP and ad exchanges, to provide video publishers with diverse demand sources. This way, media owners receive more bids and can appraise their impressions higher.
Apart from its focus on video ad serving, video SSP works just like a regular supply-side platform. It allows advertisers to target precise audiences, and publishers to trade narrow user-segments.
The media buys can happen through the open real-time bidding (openRTB), private marketplace, guaranteed, or preferred deals. More on the programmatic buying method you can find in our guide.
Features to look for in video SSP
Multiple platforms and formats
The credible video SSP should have capabilities for video advertising on the platforms of all types. That should include mobile and desktop websites, applications, games, and direct TV platforms. There is no one-key system, and video SSP should have appropriate integrations for each of these environments.
Furthermore, the SSP should support the most common video ad formats, including pre-rolls, midrolls, post-rolls, and overlays.
Video player
Certain SSPs offer a native player for video publishers. A player is a prerequisite for media owners who want to display video ads or video content creators. There are a lot of solutions on the market that can provide the basic player functionality. However, a native player is a practical arrangement for publishers, since it ensures seamless integrations with advertisers creative.
Admixer SSP offers Player.best, an all-in-one video platform. Player.best is built on 3 core pillars: best-in-class customizable HTML5 video/audio player, video content hosting service, and comprehensive monetization toolkit.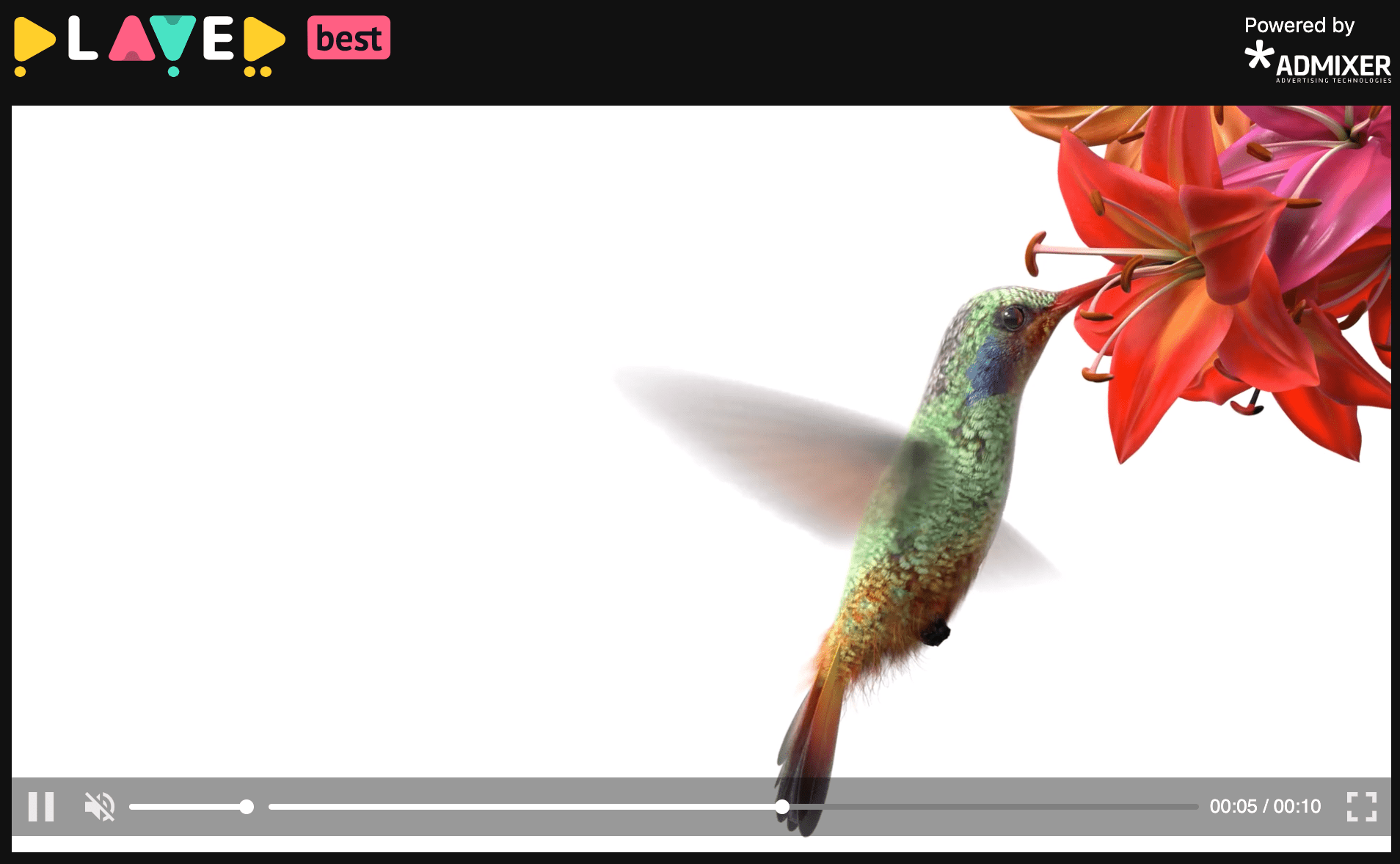 Video header bidding
Header bidding is a programmatic buying method that enables video publishers to simultaneously collect multiple bids from a number of demand sources on all of their ad inventory prior to a sale. In header bidding instead of the separate auction for each demand partner, demand partners can bid simultaneously in the ad server.
This auctioning mechanism is implemented through the header wrapper, which is installed into the page code. This setup significantly speeds up the ad serving process and simplifies the management of the demand partners for video publishers. The technology organizes buyers and sets up timeout rules for the RTB auctions and collects multiple bid responses.

Support of VAST and VPAID
A few years ago, the advertiser who wanted to display a video ad, had to check if their video serving protocol was compatible with a publisher's ad player. Since then, the industry has moved toward standardization eliminating redundant work.
VAST
Interactive Advertising Bureau (IAB) has developed a unified protocol for video ads – Video ad-serving template (VAST). Now, ad tags for video-surfing have to comply with VAST. The industry standard eliminated cumbersome and time-consuming synchronization and enabled advertisers to serve video ads across many publishers' sites.
VAST by itself supports only relatively simple in-stream video formats and doesn't provide capabilities for interaction.
VPAID
For this reason, IAB introduced Video Player Ad Interface Definition (VPAID), a common communication protocol between video players and ad units, enabling diverse interactive in-stream ad experience.
This shared interface allows advertisers to have more control over their video campaigns. VPAID is turning obsolete because it is highly susceptible to fraud. The advertising market is gradually abandoning this protocol and searching for new industry standards.
Conclusion
Mobile app developers and digital publishers should embrace video advertising if they haven't done it yet. Video advertising offers higher click-through rates, boosts engagement, thus becoming increasingly appealing for advertisers.
By implementing video ads, publishers can get better yield and a higher price for placement.
However, to ensure smooth integrations and adequate demand, video publishers should choose a reliable video SSP partner based on the criteria we listed above.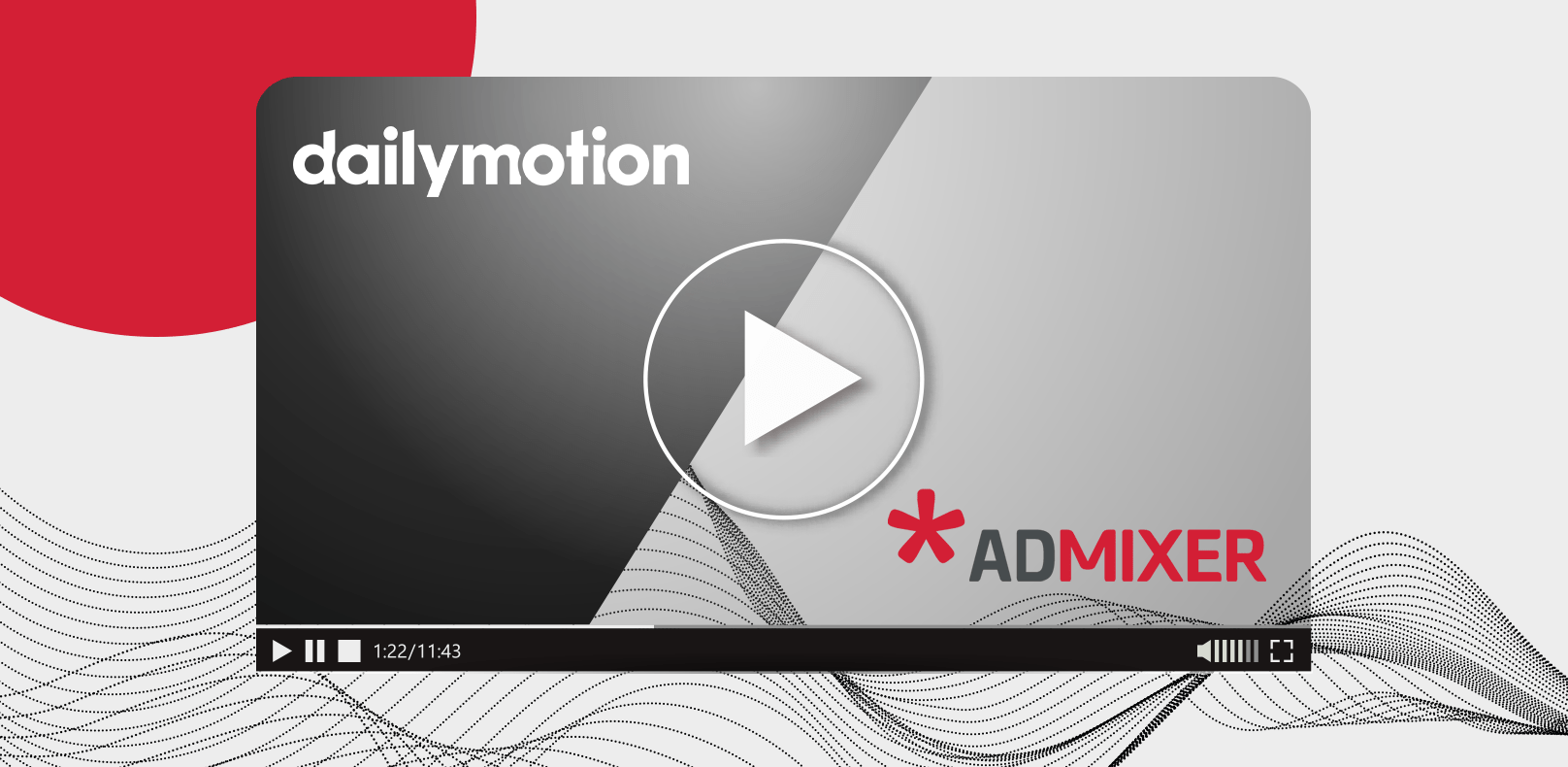 New Addition to Admixer.DSP: Dailymotion Video Inventory
Admixer.DSP is now offering premium video ad inventory on Dailymotion. We are going to shed some light on the newly available partnership and immense possibilities for advertisers it provides.
What is Dailymotion?
Dailymotion is one of the biggest video sharing platforms in the world. It was first launched in 2005 in France and is now available in 35 localized versions featuring local home pages with native publisher content.
Dailymotion maintains its web presence through Dailymotion website, the Dailymotion app, and its shareable video player.
Today, Dailymotion attracts 3 billion views per month and offers a variety of ad formats and technology to enhance user ad experience across multiple devices.
Inventory
Dailymotion provides users with an interactive feed with engaging EU and global content, from 2000+ partner publishers and media. It has a catalog of multi-language content, with a strong emphasis on English, German, Spanish, Portuguese, Italian, and French.
Key media partners:
Vice
Vogue
Wired
Billboard
HuffPost
Cosmopolitan
Euronews
Audience
With over a decade of experience, Dailymotion grew a massive and loyal following. They boast over 273 million unique visitors per month worldwide.
In the CEE region, Dailymotion offers inventory in Ukraine, Belarus, Moldova, Kazakhstan, and Poland.
The publisher provides a highly engaged audience, genuinely interested in their content – the average time per video is 1.45 minutes, while the average time per session is 5 minutes.
Dailymotion platform showcases premium content while matching users with the content of their interest. The platform has a wide range of audience profiles in Europe:
cooking enthusiast – 8.3M unique visitors (UV)
movie lovers – 6.8M UV
sports fans – 6.7M UV
TV lovers – 6.6M UV
Music lovers – 5.5M UV
Gaming fans – 4.8M UV
Targeting options
Advertisers can reach their audience on multiple devices, such as desktop, tablet, or mobile (including web-app, and in-app). They can serve their ads alongside 9 thematic packs:
news
sports
music
TV&Movies
automotive
gaming
tech
comedy
lifestyle
Ad formats
Admixer advertisers now have access to Dailymotion premium ad format – in-stream video ads. They are displayed in player, either in full-screen or thumbnail mode.
The most common ad length is 5, 15, 30, and 60 seconds, depending on the length of the host video. In-stream video ads can provide up to:
60% to 80% average completion rate
86% average viewability rate
1% to 2% average click-through rate
Brand-safety and anti-fraud tools
Dailymotion ad inventory is screened for fraud 24/7 in real-time by the internal algorithms. White Ops and IAS Integral Ad Science are natively integrated into the player and accurately identify fraudulent impressions.
Additionally, Dailymotion algorithm scans all new uploads based on blacklisted keywords, and identify contentious topics and unsafe placements. IAS analyzes and scores web-pages' URL and textual content.
Users can file a takedown notice when they notice inappropriate content, and ads will be blocked until review by the support team.
Special offer for Admixer
In light of the current crisis, Dailymotion offers special plans for small and medium-sized businesses.
Together with Admixer, Dailymotion offer you to purchase 1 impression, and get an extra one for free.
This promotion is available for campaigns signed between May 1st and August 31st, 2020.
Wrap Up
Partnership with Dailymotion provides Admixer.DSP advertisers with access to premium video inventory and placements from world-renowned publishers and media houses. 75% of the total video views made on professional publishers' contents.
Dailymotion attracts dynamic, time-conscious, and affluent individuals. Its inventory provides a perfect controlled environment for brand awareness campaigns and reaching diverse audiences at scale.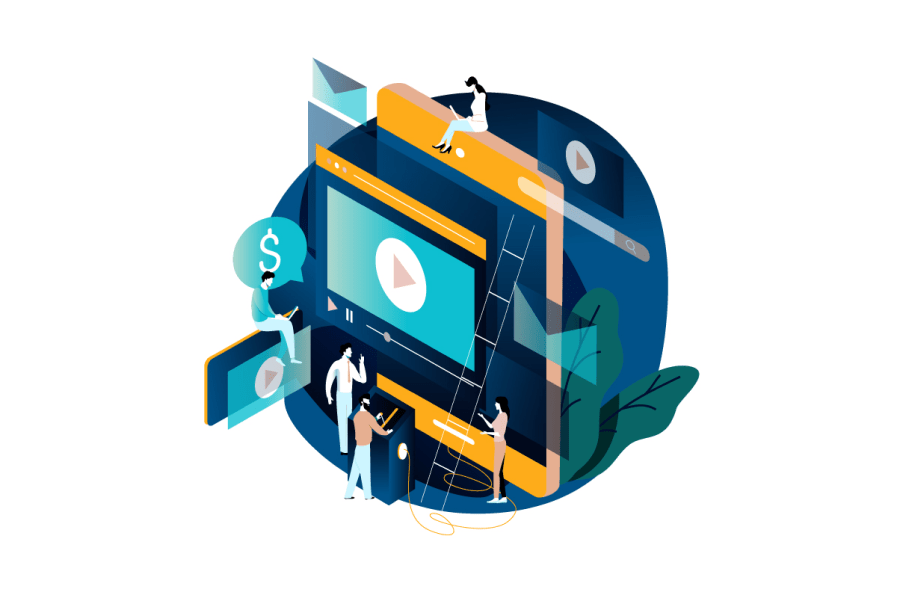 A guide to best video ads types and formats
According to Forbes, nearly 90% of marketers are using video in their campaigns. And for good reason. From various perspectives, video ads bring marketers more efficiency, letting them reach up to 70% viewability, and what's more important – their marketing and business goals. In this article we'll lead you through video ad types and formats, their advantages, and use cases where these formats are applicable best.
Digital
Video Ad
Formats
On the top level, we can split online video advertising formats into two groups: linear and non-linear. Both formats may go with a "companion" ad that is shown outside the player.
Linear
video ads
Linear video advertising are normally displayed between segments of streaming video content, similarly to a TV commercial. They can play before, along with the streaming content or after it.
Catchy, relevant to context and fitting the user's profile, linear ads still work great for most verticals and use cases, from beauty brands, sports, and entertainment to edtech, fintech, real estate domains and so much more.
Pros:
Ad covers more screen area comparing to non-linear ads

Makes significant initial impression
Non-linear
video ads
These ads are overlaying the video content. The ad runs all at once with the streaming content letting the user see the ad along with the content without any interruption. The non-linear video ad should be small so not to obstruct viewing of the content. The formats of non-linear video ads are text, static images, rich media, and video overlays.
With non-linear video ad, brands can engage users inviting them to more robust interactions.
Similarly to linear video ads, non-linear video ads fit most of the verticals. Especially, it's unobtrusive nature makes it perfect for live streams of events.
Pros:
Ad provides persistent onscreen presence

Can be programmed to persist all the way through the main content stream

Unobtrusive, as ad doesn't interrupt the content

More meaningful engagement from target audiences
Companion ads
Companion ads may accompany both linear or non-linear ads.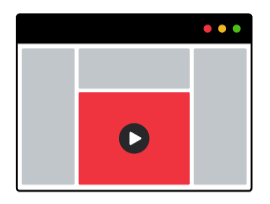 These ads come in many sizes and shapes, typically in the form of text, static image display ads, rich media, or branded skins wrapping around the video experience. The main goal of using the companion ad is to offer sustained visibility of the sponsor throughout the streaming video experience.

Digital
Video Ad Units
In terms of ad units, online video advertising types can be split into in-stream & out-stream.
In-stream
video ads
These video ad units are played before (pre-roll), during (mid-roll), or after (post-roll) the streaming video content. In-stream video advertising are displayed within the context of streaming video, frequently used to monetize the video content that the publisher is delivering.
Pre-, mid- and post-roll video ads are linear ads that appear before, within the break and after the video content plays respectively. They interpose the main video content pretty like TV commercials.
Video ad placement depends on the marketing campaign and the ad content.
As for reaching the goals best and set briefly: pre-roll ads are perfect for building brand awareness; mid-roll ads provide great user experience making consumers most comfortable; and post-roll ads can offer value, when placed wisely and having the clear and concise call-to-action.
Pros:
Pre-roll
Guaranteed video views

Relevancy

Interactive component

Immediate response

Easier comprehension
Mid-roll
A higher completion rate

Fit the general schedule that viewers are accustomed to on TV
Post-roll
Placed intelligently can work extremely well

Further engagement of viewers
Overlay video ads
An ad overlay provides advertisers with the opportunity to place traditional banner advertising inside streamed video.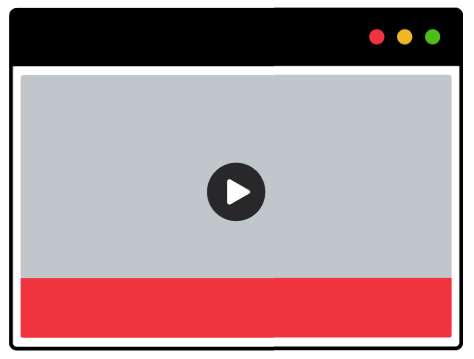 Although each publisher's specifications vary, an ad overlay is typically a semi-transparent banner placed at the foot of a video screen. The overlay remains static, much like a traditional banner ad, while the video runs underneath it. Web surfers can click your ad at any point during the video. In some cases, advertisers allow viewers to dismiss the ad by clicking on a close button.
Overlay video ad fit best small-business owners.
Pros:
Less intrusive

Easy and cheap to create

Provide audience with the requested content immediately, without making them wait
Interactive Video Ad
In order to reach higher engagement of the viewers the interactive elements. This means that instead of your video taking viewers on a linear journey – where the only options are to play, to skip, and to pause – thereby there is a number of different paths that users can sail across at their discretion.
Interactive video ads helps brands build two-way communication with their audiences. As this format has high potential to become viral, it's great idea to use these ads across videos displayed on social media.
Pros:
Longer engagement.

Conveying more information in less time

Providing valuable insights about users

.
Out-stream
video ads
As it comes from the name, out-stream video ads are placed outside of the in-stream video content. Unlike in-stream ads, this ads type appears not along with the video content, but in the standard display ad units on the webpage.
When is it a good idea to leverage out-stream video advertising? If you're looking to increase brand awareness, drive online purchases, target key consumers, and even extend TV campaign reach, than out-stream ads is definitely what's worth to give a try with.
Pros:
Non-intrusive

Expanding advertisers' reach beyond video players

Ad-fraud resistant as out-stream ads launch only when a user action takes place on the page
Here's an example of the out-stream video player that can be embedded into the website and serve various out-stream ads.
Here are most frequently used out-stream ad formats.
In-article video ads are displayed as videos inserted between paragraphs or logical parts of the content. When users scroll down the page, they get to the ad unit playing video.
Nearly any kind of brand may benefit from this ad format, depending on their target audience, budget, and intended messaging.
Pros:
Great flexibility for article types, target audience considerations, and the content of video messaging

Higher engagement rates for auto playing videos
In-banner video ads which in nutshell are creatives that arise as a part of a banner ad or instead of it.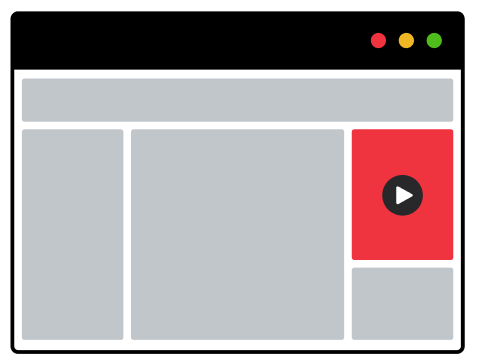 Thereby in-banner video inherits the location and size of the banner. These ads may collapse or expand and overlay on the content of the page if the user wants to see the ad in a bigger size.
In-banner video ads fit into commonly sized banner ad spaces and also support an ad engine provided playback inside the banner without a video player.
This format fits most brands looking for increasing awareness and also suit for effectively targeting B2B clients or a narrower segment of the audience.
Pros:
Purely native look and feel

No interruption for the user
In-page video is a kind of ads requiring some space on a web page, similarly to banner ad.
It can be placed on the pages that start on the content areas even without further video content following. This form of advert can be used very effectively on logout pages as a layer or interstitial.
Pros:
Delivers inpage ads on display and mobile devices

All tracking events in video statistics

Non-interruptive, user-friendly ad experience
Mobile
video ads
Formats
Along with standard and rich media video advertising formats available for mobile, there are new formats gaining popularity.
Mobile Web & Mobile In-App
The mobile web is defined as a website that is viewed through a device's web browser (i.e. Safari or Chrome).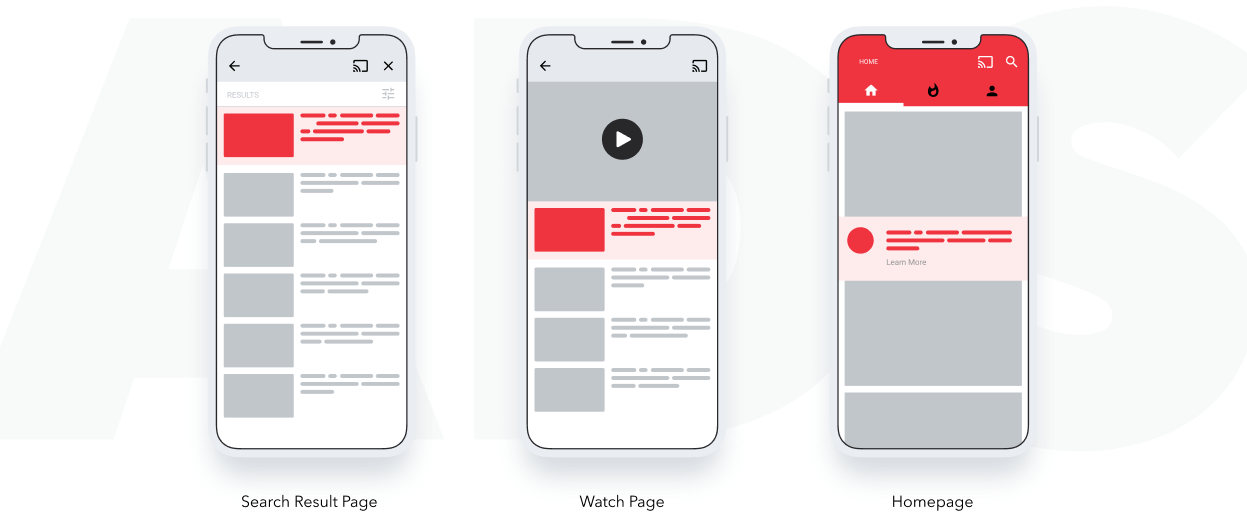 The most frequent video ad formats displayed across the mobile web are interstitials and pre-roll or mid-roll. Serving ads through the mobile web browser has its strengths, like providing the opportunity to use the same interest-based advertising methods that are used in desktop, and therefore re-targeting consumers. Or, the ads can be served based on content categories interesting to the user.
Mobile apps are designed to run on various mobile devices. The content and ads displayed via mobile apps are served to the user within the native interface of an application. With the increasing popularity of mobile apps, advertising opportunities are growing as well, powering up advertisers and app developers.
To learn more about these opportunities and most efficient ad formats, download Admixer guide to in-app advertising.
Mobile video ad formats
A vertical video ad is simply a video created for portrait (vertical) view when video height is greater than its width.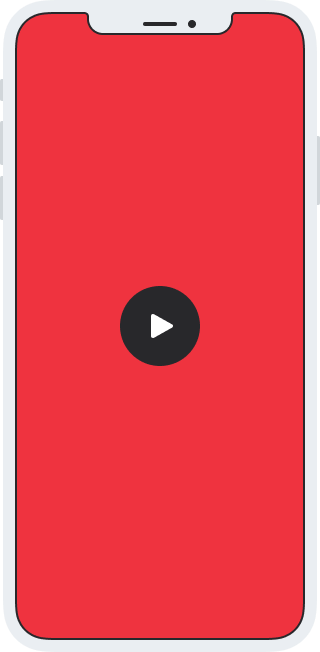 Such natural factor as holding phone vertically led to emerging trend of vertical videos, mostly applicable to social medias, and pretty attractive results: Snapchat reports that vertical video ads demonstrate 9x higher completion rate vs horizontal video ads.
Some facts about vertical video
Vertical video is growing, mostly driven by the popularity of Facebook, Instagram, and Snapchat, as well as the lip-syncing app, musical.ly

While horizontal videos are still widely used, publishers and brands are increasingly experimenting with and embracing vertical formats
Pros:
Social networks are vertical video-friendly

Vertical

video ads

convert better
Two more mobile ad formats to highlight are augmented reality (AR) that adds elements to the broadcast through a device camera, and virtual reality (VR) that makes the viewer dive into the interaction of the real-world and digital object.
AR & VR technologies in ads can enhance storytelling experiences and increase user engagement.
Pros:
VR & AR ads are 27% higher reaction in users

Keeping viewers engaged for 34% longer than traditional ads
Emerging video ads
In-Game video ads relate to another highly popular mobile app category. Simply put these ads are displayed while a game's loading, in between levels or at other natural pauses in the game. However, along with regular game ads, like rewarded and interstitial video ads, there are absolutely authentic in-game ad formats, built-in seamlessly in the game scape and not obtrusive for the game player at all.
There are opt-in video ad also known as rewarded video, where users view some short video ads in exchange for a reward, f.e. unlocking new game levels and so.
In-game video ads are great for promoting special offers, new arrivals, upcoming events, and
More. These ads work for a wide range of verticals: sports, beauty, ecommerce, beverages,
even real estate companies, and so much more brands. The main point here is relevance to the audience, context of the game, and right ad placement.
Pros:
Creating great user experience when placed wisely

Drive in-game purchases (rewarded

video ads

)

Increasing user engagement and retention
360° videos ads look like being recorded in all directions at the same time by an omnidirectional camera or a bunch of cameras. It captures the audience and provides an immersive experience.
Pros:
Motivating viewers to watch more and interact with ads

Drives sharing, subscribing, and viewing more videos
Connected TV
video ads
Connected TV, being kind of television provided via the Internet, serves as a green corridor for video ads. Purchase and delivery of connected TV video ads are carried programmatically when actual users match the target audience parameters of the ads.
Formats available within connected TV ads cover the wide variety from animated and static to call-to-action and interactive video ads.
Pros:
Better targeting opportunities

Ad quality

High completion rates

Real-time metrics

Responsive audiences
Learn more about CTV advertising trends and capabilities.
Final thoughts
According to Statista, the revenue of the video marketing industry comes near $28 billion a year and continues to grow, which makes it an incredibly up-and-coming. The future of digital advertising lies at video.
Ready to power up your ad campaign? Tell us your needs in regards with video ads and together we'll come up with the formats to bring you outstanding outcome.
Contact Irina Kostiuk, Business Development Executive for inquiries: ikostyuk@admixer.com.
What are the future prospects for Video Header Bidding
For media publishers, content monetization is their bread and butter. The most active programmatic sell side pioneers are large news portals. They push the search for new engagement boosting formats, based on their need for user attention.
Even, East-European press services with the sufficient funding have started video press releases production. No need to mention, the bigger the competition on the market is, the more motivated publishers are to respond to new tendencies dynamically.
Choose life, choose video

US news portal "for young people" Mic.com has recently announced the wave of staff cuts. They decided to say goodbye to writers, while planning to move forward to visual journalism. And they explained the decision based on their millennial audience expectations, which met its criticism.
Analysts say thirst for video was never about audience needs, it's all about getting ad revenue. If users wanted that much video content, there wouldn't be any need for autoplay.
Whatever the reason – either millennials really want to get their quick and vivid info by means of video, or they get caught with the attention grabbing techniques – the rates of video ads consumption are high. Video has the highest CPM of any digital ad format. Thus, it will keep on luring the investments.
Video – good, Header Bidding – good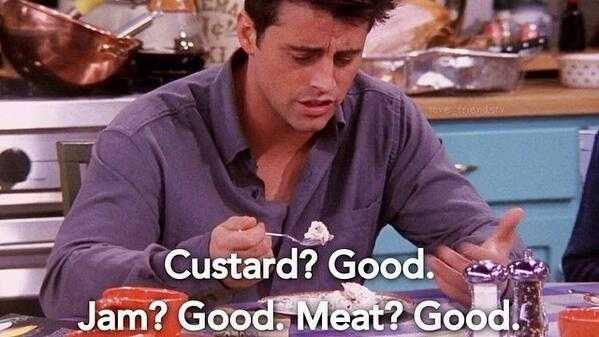 We've talked about the positiveness that header bidding brings to the industry a buzzillian times before.
There are obvious arguments in favour of HB:
Publishers can sell their inventory for higher bids from smaller players.

Shorter load time thanks to bypassing the server.

After an auction happens, your browser stores info on winner bids.
Header Bidding is a big thing, but it remains a bit unclear for many. Currently, the technology is generally used for display ad buying. And the potential revenue from video header bidding option remains "unsolicited". The reason is as simple as technical complexity.

New and different options require human resources, tech capacities and, which is not the least, a comprehensive understanding.
Some say video header bidding is not possible because there's no header in a video. HB is about sending Javascript command to server for getting video ad from it.
Flash video players are not javascripted, so HB won't work for them. It is possible in theory to make manual settings for calling the server and getting an ad into Flash video player back. This, however, is a bit overcomplicated. Good thing is that Flash video players are losing their popularity. Most video players are pieces of Javascript within the page.
Proper implementation of video header bidding is possible and it promises smaller latency with higher revenue.
Admixer has offered ad delivery into HTML5 video players for a long time now. And at the moment, we are busy with our video header bidding implementation solution. We're hoping for interesting future collaborations with publishers that are open for tech innovations in monetization options. Let's see what the future brings for video monetization together.
Reward users and they'll watch your video ads in full
Most viewers finish a video ad when promised a reward