9 tech predictions influencing digital ad industry by BI
Analyst from Business Insider  — BI Intelligence — published their report concerning 25 main trends in technology development. Admixer has highlighted those, which matter ad industry the most. 
This is the shortest spoiler alert we can share, who don't have time to read the full article.
In 2016, we predict even more disruption will occur: Facebook will battle YouTube in mobile video, Indonesia will become one of the largest smartphone markets, the Blockchain will be recognized as more than a fad, Amazon will leave its shipping partners, and oil companies will embrace IoT technology as the price of oil continues to drop.
However, patience is granted  – the most interesting predictions for publishers and advertisers are below.
1. New ultimate level of competition for mobile video consumption
After introducing autoplay and suggested videos Facebook surpass Youtube in 2016, so BI expect brands and media companies to drive their budgets to the social network. At the same time, Youtube is expected to focus on paid subscription and Red service. Another new big player on the field is Snapchat, which is probably going public in 2016, has already collaborated with major media companies through its Discover and Live Stories feature.
2. Revision of online video metrics
According to Ericsson, 50% of global mobile traffic coming from videos. The market will challenge the decision, how to measure viewing: by counting number of views or view time. Another concern arrise for online video services like Netflix, which does not have unified metrics for programs views. The industry demands new standarts, so we expecting a wave of suggestions by main market players.
3. User-centric approach and Native advertising go programmatic
While publishers fighting with ad blocking, the user experience and branded content come to the first line. Native ads could help redefine users' perception of digital advertising. Google allowed to buy and sell native ads programmatically through DoubleClick, so more marketers are expected to pump ad budgets into native.
4. Cable companies will focus on online streaming
Pay-TV companies will continue to roll out stand-alone streaming services as the demand for cable subscribers decrease. To rebalance the income cable companies will offer some more premium content and other paid features to online users. Consumers could ultimately start paying more to watch content online in 2016.
5. Yahoo will sell its core business, likely to a telecom company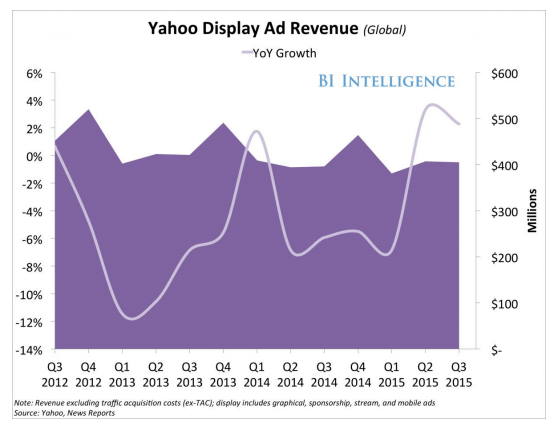 The best match for Yahoo would be a large telecom company that could use Yahoo to monetize its own user data —  BI assumes, that Verizon will acquire Yahoo just as AOL, if it become available. The future of Marissa Mayer remains up in the air.
6. A major wireless carrier and pay-tv company will merge in 2016
Cable companies have extensive Wi-Fi networks and suffer from falling pay-tv subscriptions. At the same a huge threat comes from such companies as Apple TV, Amazon Prime and Hulu. AT&T and Verizon offer wireless services and broadband can use the situation and diversify their business. T-Mobile and Sprint just standing in the line.
7. Indonesia to become the fourth-largest global market for smartphones by 2020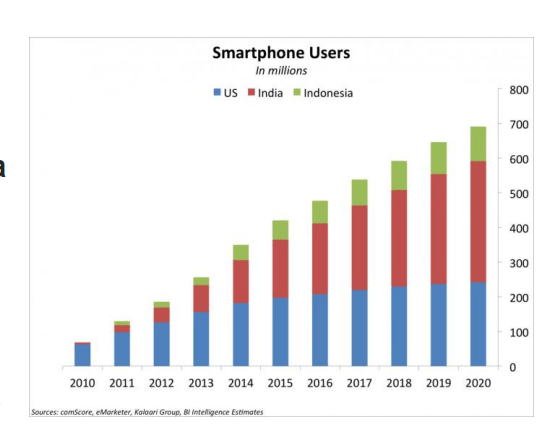 In 2016 nearly 60 million of Indonesia citizens will have smartphones. With 250 mln population (about half of whom are under 30) the country's per capita income is rising fast, so the number of devices will rise. Samsung, Oppo and Haier catched the trend and are finishing construction of their own manufacturing plants in the country.
 8. Facebook will become a key enabler of commerce
In 2015 Facebook has already introduced a lot of new capabilities of platform for brands and retailers. The company has already implemented in-app purchases and services reserving (like Uber), consumers can also use the app to speak to a brand representative. Another important channel is Messenger, where users can transfer money or receive shipping updates. .Analysts believe Facebook will build on these efforts in the coming year.
9. The resurgence of affiliate marketing
The shift to mobile commerce (60% of time spent shopping online in the US) made affiliate marketing is one of the fastest-growing sources of revenue for online retailers. While advertisers are fighting with CPA-model frauds, publishers can benefit from for supplementary revenue sources and influencer marketing.