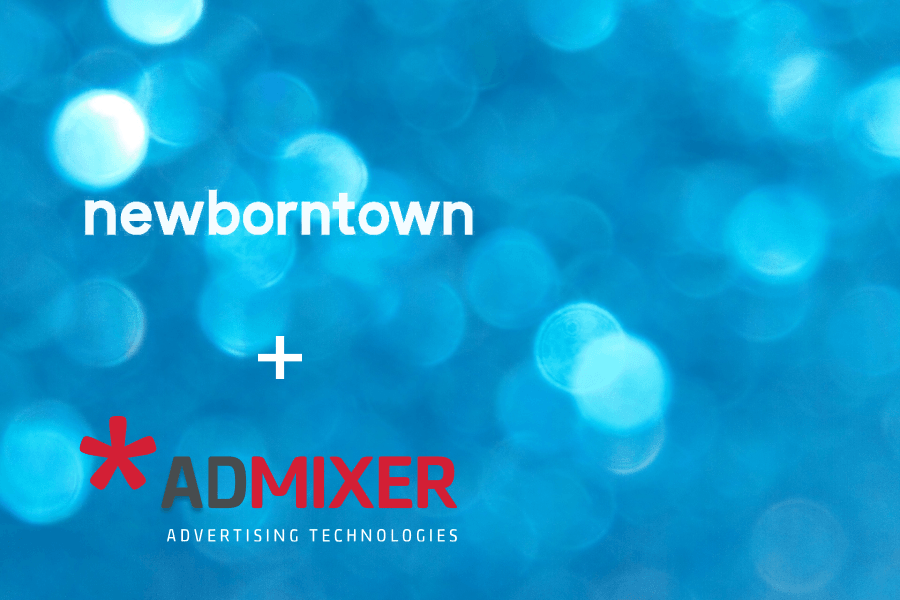 Admixer Partner: An Interview with Li Ping, Newborn Town
One of the principal directions of disruptive technologies is artificial intelligence. Today we are talking to a key person at the company that is inspired by AI technology and uses its capabilities to bring smart solutions to digital advertising. 
Admixer is glad to introduce a valued partner from East Asia geography.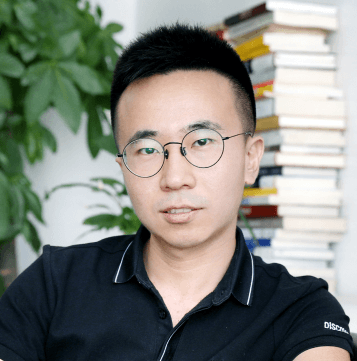 Hi, I'm Li Ping, co-founder and COO of Newborn Town, responsible for the whole business operation. I have been in China Internet industry for nearly ten years, quite familiar with digital marketing business involved in overseas markets. 
Could you please provide our readers with a brief introduction of Newborn Town and Solo-series products?
Newborn Town is a leading AI-based global information distribution platform. We have built Solo X product portfolio and Solo Math programmatic advertising platform as well as Solo Aware AI engine applied to practical scenarios. The products we developed have accumulated around 700 million users worldwide. Our distribution network covers more than 200 countries and regions around the world, providing service for nearly 350 million users every day. 
What's a general overview of the programmatic digital landscape from the Newborn Town perspective?
We observed promising prospects of the programmatic ad industry. According to China programmatic ad trends report released by Inmobi, global programmatic ad expense will grow by 250% in 2019, and the number in China also will increase by 110% to reach 190 billion yuan. In 2020, the scale of the programmatic ad will arrive at 250 billion yuan, while programmatic ad at mobile end will account for over 93% in the overall programmatic ad. 
So far, in some Southeast Asian countries, the main monetization way includes both display and native. The video ad format is not allowed to take much proportion there due to relatively unsatisfying Internet situations. However, in the US and other Tier 1 countries, video ad format, especially reward video ad format, is the most popular.
As for Solo Math advertising platform, there are several different integration types to support display, native and video ad format. However, the trend of different ad we've seen actually depends on the Internet developing situation in different countries. Solo Math has a digital marketing business globally with its diversified services. We are really good at targeting the needed information and content to the right person, and our AI-based service platform helps us do that.
We've been at ChinaJoy recently and are absolutely amazed by this brave new world of apps and video games. Could you share how this market has been evolved?
Back in 2015, most Chinese internet companies that mainly focused on overseas business were dedicated to developing utility apps. At that time, the most frequently used ad formats were native, interstitial, banner. Later, hyper-casual games became a favorite for developers. Interstitial ads made up the majority and rewarded video took the second. 
For the trends in 2019, we observe that medium and heavy games will take the lead. Accordingly, the proportion of rewarded video ads will become larger. 
What are the emerging trends of in-game ads, which formats are most efficient and welcomed by audiences? 
Actually we can see it as one question. The most demanded, most efficient, and most welcomed ads format in games is rewarded video. This kind of format has a high conversion rate and high eCPM. It disturbs users the least and the content is interesting as well. While at the same time, we see the demand for interstitial ads is decreasing. But for a certain time, this format will still be used widely, because it's the best ads solution for respawning or as double point reward in games.
Let's talk about Solo Math, a mobile advertising platform by Newborn Town. What are the key factors making it successful?
In 2018, Solo Math served 38 out of the top 50 mobile internet companies ranked by global app revenues, and 87 out of the top 100 mobile internet companies ranked by global app expenses. I can name three main reasons for our success. 
First,  Solo Math is an AI-driven programmatic advertising platform that has covered major modules in the ad industry value chains. By accumulating data from DSP and SSP, we can analyze the market trends and demands so as to intensify the stability of our business model and improve resourcing.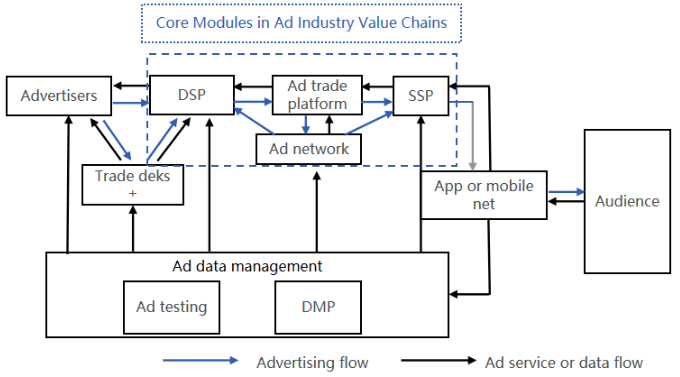 Additionally, we have set 11 levels in traffic clarification model to distribute ad accurately according to advertisers' requirements and budgets. Solo Math recommends good traffic and filters low-quality traffic through machine learning of user action, device distribution, IP, cookie, etc. This is how we achieve better advertising and monetization. 
And last but not least, Solo Math has unique anti-fraud mechanisms. We developed the Audience Touch Builder (ATB) system that can establish user ATB documents based on collecting and analyzing user data in dozens of dimensions including operators, language, IP, events, keywords. This helps us find valuable users and filter fraud traffic out. 
It seems AI & ML are becoming must-haves for ad tech and programmatic companies soon. What's in the core of AI approach of Newborn Town?
Solo X and Solo Math are both empowered by our proprietary Solo Aware AI engine. As the fundamental structure, Solo Aware helps to distribute needed information to users through machine learning and big data processing technologies including data memorization and analysis. 
As data accumulated from Solo X product matrix and Solo Math programmatic advertising platform, Solo Aware can collect useful information and dig data in multi-dimensions. And those data will be processed to train Newborn Town's AI models. After continuous analysis of tens of billions of ad requests by machine learning, we can monitor data and ad performance in real-time to make an adjustment. Therefore, we can provide better solutions for both advertisers and publishers. 
What are the markets you're focusing on? 
So far, we have provided user acquisition and monetization services covering more than 200 countries and regions. We pay attention to global markets. The major markets we concentrate on are US, APAC, and some emerging markets including India, Russia and so on.

Which communities/events are most proactive and efficient on these markets from your perspective? 
Mobile World Congress, DMEXCO, Programmatic.IO, and ChinaJoy, these are all worthwhile events for advertisers and publishers, we benefit a lot from them.
We're happy to have Newborn Town as our valued SSP partner. What attribute do you find the most important in the partnership?
We find strong mutual understanding and mutual trust in our partnership. Admixer is really great associate we can learn lots of leading industry knowledge from.
Admixer shows a professional working style and delivers satisfactory results. Their employees always reply and react in-time. With this free and fast communication, we can optimize our service accordingly. For example, we have developed many filtering features about transparency and filtering invalid traffic to meet their needs.
We help partners to understand our customers better and invite them to our overseas learning salons to assimilate more insights on audience user experience pain points. We hold face to face discussions about how to increase the monetization efficiency for our developer partners. This is a kind of efficient and friendly communication that our work benefits a lot from, and which is highly valued by both parties.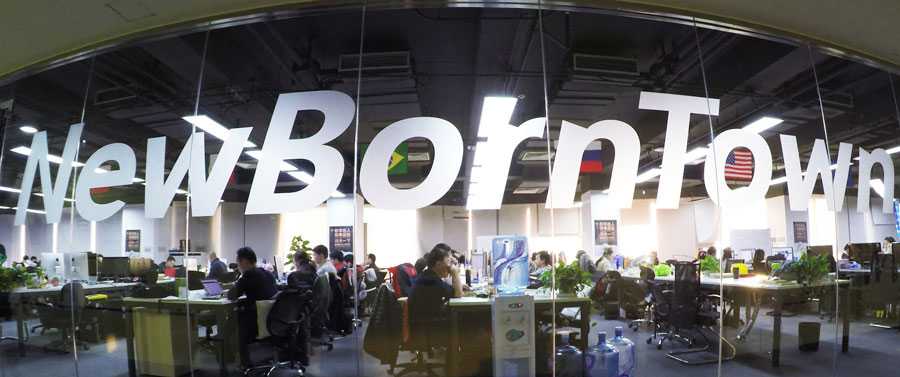 What are the key milestones of Newborn Town/Solo Math 2019-2020 roadmap you'd like to partake with the readers? 
In the future, our programmatic advertising platform will be upgraded to provide better service on user acquisition and monetization. Cooperation between advertisers and publishers will be deepened in more fields. More advertising resources will be aggregated in this platform.
Newborn Town will also expand Solo X matrix to enrich the app portfolio and improve the product quality further, leading to better user experience and higher retention. This intention is about bringing benefits for Solo Math in monetization efficiency as well.
More importantly, Newborn Town will put more efforts into Solo Aware development. The content delivery network will be established in more areas based on a growing big data scale. We will invest more in AI development of mobile apps and explore more AI applications apart from mobile ad scenarios. 
Additionally, we will be dedicated to enlarging global deployment, setting localization offices with extraordinary marketing and technologies in the US, Japan, etc. Furthermore, strategic investment, M&A will be made to improve our industry chains. Cooperation with projects and companies that have synergistic or complementary effects with us will be promoted.
If you're looking for partnerships with Admixer.SSP, reach out to Natalia Ilchuk, Programmatic Specialist: nilchuk@admixer.eu