Admixer Partner: An Interview with Saurabh Bhatia, Chocolate Platform
Meet our guest, Co-Founder & CEO at Chocolate Platform, who's sharing a story of starting and growing his own video SSP company and keynotes on what it takes to run ad tech business.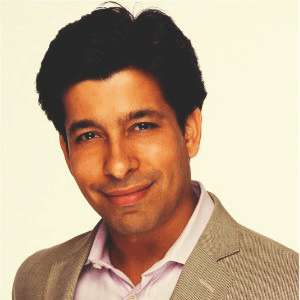 My name is Saurabh Bhatia, in total, I bring in over 14 years of experience in sales and business development. 
I'm a Co-Founder & CEO at Chocolate, a global programmatic video advertising technology company. 
We offer two core products: Chocolate Premium, the world's first video SSP with 100% server-side auctions and Chocolate Mediation, a revenue management platform for app developers. Chocolate is a privately held venture-backed company headquartered in Silicon Valley with offices in San Francisco, CA and India.
The company has gone through rebranding. Just curious, why the new concept is all about Chocolate? 🙂
Our company was founded in 2007. At that time, we were one of the few companies in the digital video advertising technology space. We rapidly grew to become a leader in mobile video advertising. Most of the businesses at that time were running through managed services/IO based. 
Late 2013, the wave of programmatic transformed the entire digital advertising ecosystem. It was during the launch of our programmatic marketplace, so we decided to enter the market with a fresh name and rebranded look to showcase our transformation from a managed services platform to a 100% programmatic video marketplace. We renamed the company to Chocolate to break free from the highly technical clutter around programmatic technology and brought a renewed, lighter and more human touch to programmatic advertising.
You've expanded the range of your services with a new platform recently. Could you introduce it briefly? 
Yes, we recently launched Chocolate Premium, the world's first video SSP with 100% server-side auctions. We have 1B+ monthly premium video ad requests from 45+ leading global publishers. Our platform has 1100+ websites and apps. On the mediation side, we have 250+ apps where Chocolate Mediation SDK is installed.
What regions are Chocolate Platform's main focus? 
We are a global company with a key focus in North America, Europe, and APAC markets. 
What video ad formats and verticals are the most performative according to Chocolate Platform analytics?
Rewarded video on apps, full-screen video and pre-roll on mobile web and desktop are most effective.  As for the verticals, here are some stats at a glance:
Top advertisers' categories:
Weather (19%)

News (17%)

Shopping (12%)

Tools & productivity (11%)

Music (10%)
Top publishers' categories:
Weather (19%)

News (17%)

Shopping (12%)

Tools & productivity (11%)

Music (10%)
Chocolate Platform is one of the leaders in the video ads technology landscape. What is your key strength, helping you to compete with other market giants?
Our continued focus on innovation in video advertising and investments in cutting-edge technology ensures we stay ahead of the curve when it comes to programmatic video advertising trends. Through Chocolate Premium, the world's first video SSP with 100% server-side auctions, we provide our partners a video SSP & marketplace that provides an auction mechanism that overcomes many issues of client-side technology like latency, complex tags and lack of transparency. Powered by rich data signals through bid enrichment and stringent measures to combat ad fraud (Sellers.json, SupplyChain Object implemented), we offer a platform where premium brands can connect with premium publishers with confidence and at scale.
What's Chocolate Platform's product roadmap for 2019-2020? 
We want to further strengthen our recently launched Chocolate Premium SSP and marketplace by bringing in more unique & high-quality supply from top global publishers. We will continue to focus on combating ad fraud by developing advanced in-house fraud detection methods and adhere to compliance with latest IAB initiatives like OM SDK. We also have a unique audience curation product that is soon to be launched and in is private beta testing currently.
What are your predictions on the most impactful disruptions in Ad Tech 2019-2020?
Responding to the main pain points of the industry, I believe Ad Tech will be focusing on:
Significant reduction in ad fraud – with initiatives like sellers.json, Supply Chain Object, the entire industry has collaborated and fighting hand-in-hand to combat ad fraud schemes.

Programmatic video advertising moving to server-side auction mechanism as client-side technology is obsolete and plagued with many issues like limit on no. of ad requests, complex tags navigation, latency and lack of transparency
What strategies or tips would you partake for programmatic success in video ads?
First, work with partners that offer full transparency and a fraud-free ecosystem. Make sure you minimize ad dollar wastage. Ensure that SSPs/exchanges programmatic buyers work with have a third-party fraud detection & prevention vendor, adheres to IAB's latest initiatives like sellers.json, SupplyChain Object and follows ads.txt specs. These should be table stakes now.
Also, optimize the supply path by working with sellers that have direct publisher contracts only and provide the shortest path to a premium audience with the lowest latency.
If you're looking for partnerships with Admixer.SSP, reach out to Oleg Sokolan, Head of Demand Partnerships: olegsokolan@admixer.com.