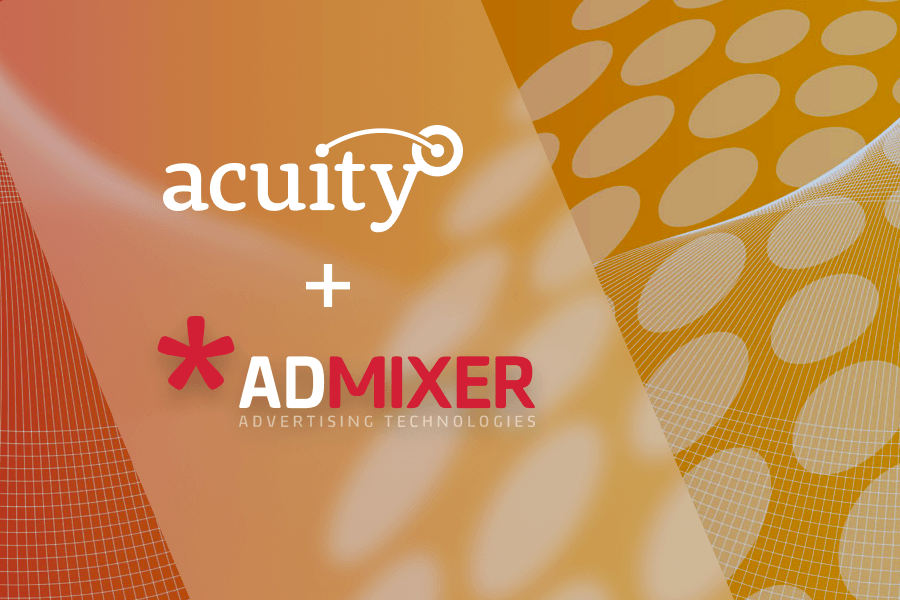 Admixer Partner: An Interview with Gil Klein, AcuityAds
AcuityAds is named one of the fastest-growing ad tech companies in North America. Operating globally, they provide a wide range of solutions. What's behind these solutions and technology? And how is the programmatic landscape changing from the perspective of AcuityAds? Read in this insightful talk with our guest.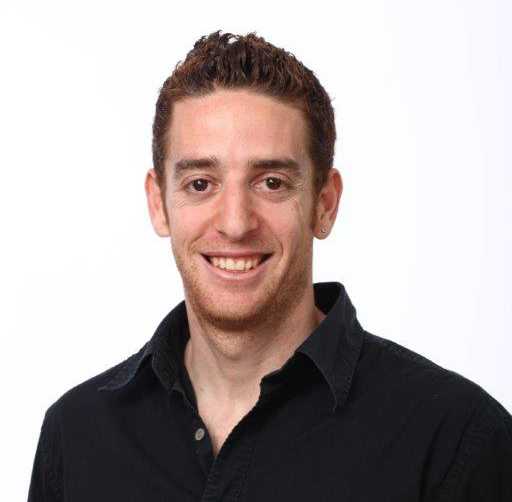 My name is Gil Klein, I'm VP Business Development. I'm over 15 years in the industry. Most of my experience is around ad optimization, media, and product in the ad tech world. My last role was the Managing Director at MobFox. A few months after the company was sold I've joined AcuityAds to help them strengthen and build their programmatic stack, focusing on the SSP exchange and additional offerings. 
Let's talk a bit about programmatic landscape: what is trending from the perspective of AcuityAds?
From the AcuityAds perspective, which today has a very strong demand offering, we see that more budgets are pushed into digital and programmatic. There is very high interest also in video. And I think there is a more understanding among clients and advertisers that they have to measure their performance. 
On the other hand, the shift to mobile is still growing very strong. I think that the last few months have proved the fact that clients understand better the mobile app space and are also feeling more confident in terms of the fact that it's clean. There are good tools and methodologies to eliminate fraud. Everything around app-ads.txt that have been introduced and more transparency gives them more confidence to shift more budgets into this space.  
Next in line, we're seeing more interest in CTV opportunities. And also specific niches, let's say, cannabis campaigns and specific new trends that are rising.  
Since you've mentioned the ad fraud, Gil, do you think it's becoming easier to fight it in mobile?
I think that fighting fraud in mobile is a bit harder, because of the nature of in-app world. But more companies start providing solutions making it harder for fraudsters to find the opportunities to get into. 
I think the fact that app-ads.txt is being introduced, and sellers.json is coming leading to blocking more unauthorized resellers out of the ecosystem improves the overall trend and provide more confidence to the advertisers. 
AcuityAds named as one of the fastest-growing technology companies in North America. What are your key strategies for growth success?
Well, it's a good mix of very strong technology, brand, and people. 
Add to that the company is fast and innovative. We're seeing organic growth and also growth through acquisitions which is really helping the company push forward. I think we've become much more diversified as we are offering a DSP solution, an SSP, ad exchange, we have a video metrics solution. So there are a few things that we are doing, and we're able to accommodate more and more of our clients. 
Add to this regional growth as we have people in Europe, the U.S., Canada, and Latin America. 
How about ad tech and programmatic communities across these markets: which are most proactive and efficient?
Sure thing it's IAB Leadership Conference, Mobile World Congress, DMEXCO. AcuityAds is also a public company, so we go to investor events.  
Are you going to visit DMEXCO this year, by the way? 🙂
Of course! And we'll be glad to see you there!
We too! We're happy to have AcuityAds as a valued partner. Could you share, what you value the most in partnerships?
We look for credibility and potential which definitely Admixer has. I think also the possibility to scale and work together is crucial. And, sure thing the team. At the end of the day, tech is nice but nothing happens without smart people out there. So I would say these are the main factors that we also see with the Admixer partnership.  
Appreciate your feedback, Gil! Talking about people impact. Technologies are growing way too fast. Won't we be replaced by tech in the nearest future?
I think there's a big and good change that today people are doing less grunt work. In the past, we used to upload a campaign one by one, do all of these optimizations by ourselves. Today we can let the machines do these types of things. So, there are less errors, machines save a lot of time and let people stay fresh.
Plus, there are two main important things that any programmatic business want to be: efficient, and scalable. Efficient means allocating budgets wisely. So this is here an algorithm can help by doing smart throttling, smart inventory allocation.
So the roles for the person is changing, but there's definitely a lot of need for a smart product people to always think about the next steps and to understand what the clients need and serve offers for them. 
Could you please share the major goals from AcuityAds roadmap for 2019-2020?
We're building additional solutions for the advertisers to help them see and understand better the results along the funnel, like type of attribution metrics and what made the impact for them to learn better at campaigns and their product. 
For the publishers, we're trying to give them additional features to control the inventory that they have and who they sell to.
From the ad exchange perspective, we're always improving our tech stack and our infrastructure to be more efficient and smarter. And last but not least, in front of protection we're adding third-party solutions we're also always and building our own brand safety tech to detect any abnormal behavior. 
What are your top 3-to-5 predictions on the most impactful disruptions in Ad Tech 2019-2020?
One will be more consolidations, meaning that there's gonna be even bigger companies that have more brands, and it's gonna be less room for smaller companies to compete. Companies understand they want to add additional solutions for their partners and become a more a kind of holistic type of client for them. So I think this is something that we see with a lot of companies that are looking to either build or buy additional capabilities to have even a stronger presence. 
I think number two is the fact that app-ads.txt is enforced by the big buyers and then comes sellers.json. So this is gonna make it more transparent, safer, and cleaner space for the advertisers. This is important.  
Number three, I think is the growth of programmatic at APAC, and China is still a bigger trend. 
I think the industry is becoming much more mature and less chaotic. There are less ups and downs and less regulations coming again. I think it's streamlining much more, which makes it easier for all of us to predict and plan ahead. 
If you're looking for partnerships with Admixer.SSP, reach out to Lena Storchak, Business Development Manager: estorchak@admixer.com.