Admixer Partner: An interview with Paulina Kluska, Voluum DSP
Behind every ad tech company, there are amazing people. Today we're glad to share a talk with people behind Voluum DSP and Codewise, Admixer.SSP partners from Poland. Enjoy this ad tech talk full of insights about the programmatic landscape of Poland and Europe, key challenges of the industry, ways to win against them, forecasts and trends, and strategies how to stay at the forefront. Meet our guest.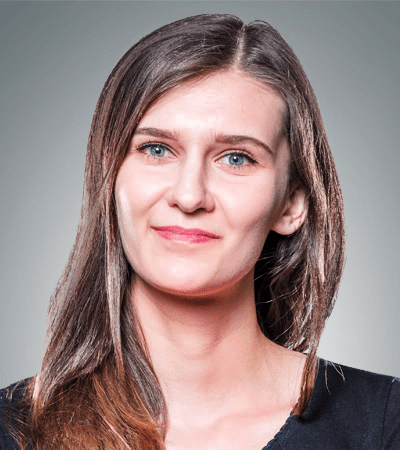 My name is Paulina and I work as Supply Manager at Voluum DSP. As Admixer is one of the key Partners for Voluum DSP, I take care of our everyday cooperation and scaling the partnership. 
Could you please provide our readers with a brief introduction of Voluum DSP, and the Codewise, Voluum product provider?
Codewise is a Polish company that was founded in 2011. We are industry's first provider of AI-powered online ad measurement and management solutions for digital marketers.
We have four different products: Zeropark — a performance ad exchange specializing in the domain, pop and push traffic. Tornimo — a real-time application monitoring and alerts platform for developers. Next is Voluum Tracker — a full-stack marketing platform for all your performance analytics, tracking, and optimization. Finally, Voluum DSP — a next-generation native advertising Demand-Side Platform.
Voluum is the go-to tool for buying traffic, optimizing and scaling campaigns, featuring anti-fraud filtering, whitelisting and an outstanding reporting speed. The whole thing is powered by Voluum DB, a powerful proprietary database and has served thousands of SaaS customers in over 190 countries worldwide.
You've visited Ukraine recently to join the ad tech meet-up. What's your impression about Ukrainian ad tech community and time spent in Kyiv? 🙂
I must admit that the Ukrainian ad-tech community is extremely mature with regard to technology and knowledge. I had a great time during my visit to Kyiv and I am grateful that I had the opportunity to take part in such a big event and talk to many professionals. 
What's a general overview of the programmatic landscape in Poland and Europe from your perspective?
The programmatic landscape in Poland is slightly different from what we can observe in the US or Russia. That's mostly because affiliate marketing in Poland is still developing. 
Over the last few years, the number of agencies diversifying their media buying strategies has increased for programmatic channels. This is really a great sign for the industry since such growing actors can easily take advantage of the relatively lower prices of the inventory (CPM for the native inventory in Poland fluctuates around $0.10-$0.15, whereas in the U.S. it's $0.35 and higher). 
Moreover, because Poland is one of the biggest IT hubs in Europe, companies have access to an experienced workforce. When combined with the close proximity of software development startups, there is an even greater potential for growth. Currently, the hottest advertising verticals are software/applications followed by e-commerce.
Several years ago Codewise launched a Voluum DSP. How successful has been DSP platform so far, what tendencies you see? 
We are very happy to see how fast Voluum DSP has grown, especially over the past year. To be honest, creating a DSP can seem a relatively easy thing to do, but creating a great DSP for performance marketers is no easy task. This is simply because by starting with affiliate marketers (Voluum DSP started from specializing in affiliate marketing) we had to meet very strict KPI's of our demand partners. 
On the other hand, having really demanding clients brought great benefit to the platform — shaping it to a successful platform for both brand and performance media buyers.
As for trends — we see great potential in the native format (both web and in-app). In the last 12 months, we were working on specific features developed for native specifically – like creative optimization or content targeting. 
We have already seen widespread adoption and there is definitely much more to explore in this area. OpenRTB combined with the capabilities of machine learning can bring (and is already bringing) native media buying to a whole new level. In the coming years, "AI" will become an inseparable phrase from "programmatic advertising" — that's for sure.
What are the main challenges Voluum DSP and Codewise face? What tools and technologies do you currently use to address these challenges?
Without a doubt, the biggest challenge we see right now is transparency. As a DSP you need to have a clear understanding of who your suppliers are, what the real origin of the traffic is, what the quality of inventory is, and finally, what the optimal price for this inventory is. Lack of transparency in terms of all the previously mentioned elements can negatively affect your demand partner. Therefore it's important to choose wisely where are you buying from. 
On the other side – DSP has an obligation to be transparent toward buyers – to eliminate any potential risk related to ads. Here, we see many places where "something can go wrong". 
For this reason, Codewise has worked only with the trusted and transparent partners such as Admixer since the inception of its programmatic initiatives. Moreover, Codewise constantly works on increasing the level of transparency both on the demand side (by fully-automated integration with media scanners) and on the supply side with granular reporting enriched with multiple anti-fraud metrics (anti-fraud kit in Voluum Tracker).
What regions are Codewise and Voluum DSP's main focus? What are the most common media buying tendencies for these markets?
Codewise operates globally thanks to its diversified portfolio of products (Voluum Tracker, Voluum DSP, and Zeropark). However, the key to any successful expansion relies on a very intuitive platform, allowing partners to be fully independent and self-served. 
As the programmatic landscape for specific countries can be very granular — your platform needs to not only support media buying for big agencies with the assistance of account managers — but also it has to support hundreds of small-budget advertisers. This is especially important for beginners in the platform, where budgets are not that big (for example initial top-up at Zeropark is only 200$) and therefore, it's not always possible to provide them with the support of a dedicated account manager. 
However, if the platform itself gives them all the insights necessary to be successful – they will be able to stay with the product and grow their business in the self-serve model.
How did the approach to user experience evolve in the company, and what's the Codewise way to creating UX in 2019?
Codewise has changed its approach to UX over the past few years. At first, we had been strongly focused on data collection — heatmaps with the use of Hotjar and questionnaires from clients. While data itself can be useful, it does not answer the ultimate question of "what our clients want to achieve?". To answer this question we decided to change our approach. 
Currently, the UX team is able to process interviews with some of our clients directly. 
In 2019, Codewise established close cooperation with current customers, and, what is more, they are more than open to express their experience with the platform. To better understand our customers we also decided to invite some of them to our HQ in Krakow to get first-hand experience of their needs. Such first-hand feedback seems to be even more insightful than the gigabytes of data collected via heat mapping software.
What's Codewise product roadmap for 2019-2020?
As the whole performance industry is constantly changing, we make sure that we are flexible enough to pivot to the pressing needs of our customers. That's why we devote so much attention to listening to our customers so we can properly understand their needs and challenges. 
That being said, we do see some long-term trends that we are developing toward. Notably, continued demands for actionable insights and machine-learning tools. The success of our Traffic Distribution AI feature is a clear confirmation of the benefits of AI in the optimization process. Automation is definitely the way to go here and this is something that we will focus on during the year
With the recent release of our subscription plan for beginners which is getting more and more popular, we also want to reduce the learning curve for those who start their affiliate journey. So you should expect a huge bunch of features that will help newbie affiliate marketers to understand and also automate, where possible, the setup process. 
Codewise's named the second fastest-growing company in Europe by the Financial Times. What are your key success factors and big ad tech mission?
Not sure if I'm the right person to comment on this because I work mostly with our Supply Partners, but I have a quote by our President and CEO, Dr. John Malatesta. 
"The mission we have undertaken with the team is to enable digital marketers to easily and efficiently achieve their online advertising business goals by delivering best in class measurement, management and optimization platforms. Therefore our mission is fully customer-centric and as a consequence, our goal is not merely a financial one but to continuously improve our capability to listen to our customers, by analyzing their feedback in product and to the customer-facing teams, and consistently develop the product to better match their ever-changing expectations". 
What are your predictions on the most impactful disruptions in Ad Tech 2019-2020?
It's hard to name just one single the most impactful disruption for the coming 2 years. However, this year will be no less interesting — we already see increased volumes of traffic coming from IPv6. Although this change seems to be relatively small (as it's "just" an IP address) it could affect some DSPs if they are not ready for it. As IP addresses are crucial for identifying the user, this change can negatively affect anything from targeting options to anti-fraud filters.
And speaking of anti-fraud, we continue to see increasing threats in both the quantity and sophistication of ad fraud. In the past, Non-Human Traffic (NHT) was mostly related to a more "general" category, consisting of crawlers and spiders. However, in recent months NHT has started to expand to more sophisticated fraud, including click injection. This is closely related to the mobile app segment of the industry, where we face dynamic growth, and therefore, increasing challenges.
To address these new more advanced forms of fraud, advertisers will have to be equipped with the right tools. Not only depending on pre-bid filtering from their ad network, but also on their own internal data. This will, unfortunately, increase costs — either for ad network or the advertiser him or herself.
What strategies would you advise for programmatic success in Poland and Europe?
The key factors for programmatic success in Poland or Europe will not differ from the ones outside the EU. 
Tip 1: Start with good foundations   
Whether you want to build brand awareness, drive sales or generate leads, you are paid based on performance. A good media buying strategy combines the following factors: offer pricing model (CPC, CPM or CPL/CPA-based, etc.), deep understanding of the target audience, country, and device type to reach your potential customers. By finding the right combination of these factors, you will set yourself up for success. When you find a good combination of factors, you have a solid foundation to work with.   
Tip 2: Focus on Your Customers
Put your target customer first and always offer value as this determines how much you are going to get out of your efforts. In other words, whenever you start a new campaign, try to follow a visitor's journey. Spend time researching their problems and desires. By understanding your customer and seeing the world (and the funnel) through their eyes, you'll be able to raise your performance metrics.  
Tip 3: Optimize what you can 
Never kill a campaign without diving deep into your stats. Let's name 4 aspects of the campaign that can be optimized: traffic, creatives, landers, offers. And these are just the tip of the iceberg. Try to think how to find a good match between all four.
If you're looking for partnerships with Admixer.SSP, reach out to Oleg Sokolan, Head of Demand Partnerships: olegsokolan@admixer.com.