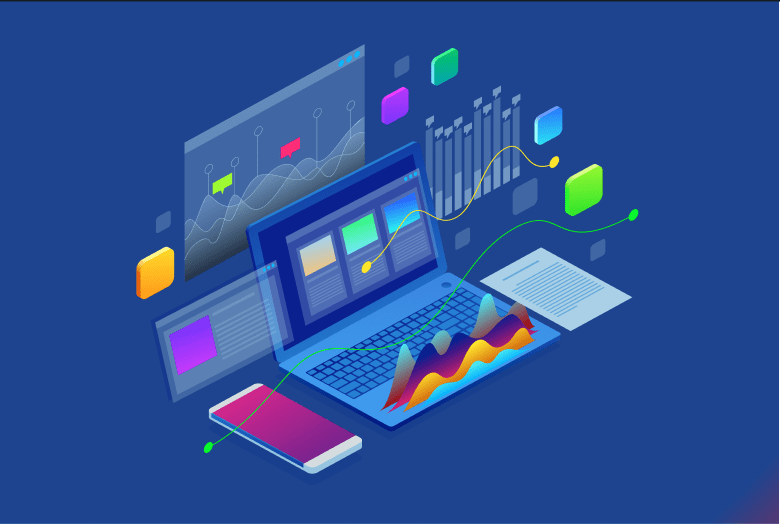 How to Drive Media Buying Outcomes Combining 1st and 2nd Party Data
In June 2019 Head of Admixer DMP, Ivan Fedorov joined ad tech experts in Berlin to speak up about ways how brands and agencies can win from 1st and 2nd-party data capabilities in the era of GDPR. In this article we're sharing the key takeaways out of Ivan's keynote.
Data market is blooming 
Despite the tension that arose with the GDPR coming into force and upcoming California Privacy Act, Data Market is still growing at a very high rate, and it's planned to hit 25 bln dollars this year.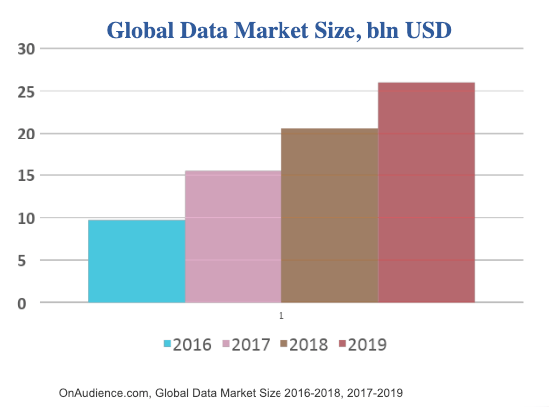 Specifically, even mature markets, like the US and UK, see more than 20% annual growth rate, that is faster compared to how digital advertising market is growing in these countries. The main drivers of data market growth are a considerable increase in programmatic buying and in the maturity of the brands in terms of data tools usage. 
But there's another important change in the data market that we have been watching during the last year. It relates to the strong shift from 3rd party data only buying strategies to the broader usage of 1st and 2nd party data. More and more advertisers try to use their own data to make their communication with the customers more effective. Why is this shift happening?
Third party data is leaning back
The regulations came into force has brought a real threats of third party data usage for advertisers. Some of them originate from this kind of data nature, when the sources of data and algorithms of audience creation are often unreliable or unverifiable. And some have emerged around data collection and management practices that come up against GDPR rules.
Here are the major pitfalls of 3rd party data:
Quality

of the 3

rd

party data was always under question. In most cases, there are no means to validate data accuracy before usage. So the only way to find perfectly performing segments is to test all of them. It's a reliable approach, but a very expensive one. 

Lack of scalability

. Even if you find well-performing segments, it's very unlikely that you can expand these audiences to the required volume. The most common scenario here – is to buy similar audiences from different data providers. But the quality may vary, and users in these segments get overbought and overused.

Shortage of transparency

in audience building algorithms. Advertisers don't know what's behind each particular segment, and the data provider approach to segmentation often differs from the brand's logic. So performance in this situation is rather questionable.

Privacy and Brand Safety concerns

. With GDPR rules take their effect, advertisers should make sure they have valid consent from the user to show personalized ads. With third party audiences coming from external data providers, there's no guarantee of such consent.
Having in mind all noted above, marketers are struggling to improve audience targeting and reach valuable outcomes in a safer way. Inevitably, they have found the benefits of first and second party data, and discovered the new options to leverage their own data.
Advantages of first party data
At a glance, here are the major advantages of 1st party data for advertisers:
Accuracy.

As a brand owner you are 100% aware of from where, when and in which way each data point was acquired, because all the data comes from user's interaction with the brand, in the form of site/app visits, filling the forms, registration data, transactional data and so forth.

Transparency

. You always know the logic that lies behind your principles of segmentation. 

Richness

. You can enrich users profiles with different data points from various sources.

Privacy

. You have direct consent from the user and can be 100% sure.
The only weakness of first party data that it's limited by brand's active audience reach. This volume is often not enough for full-scale marketing communication. This pushes advertisers to engage additional sources of new users acquisition.   
And this is where second party data, which is basically somebody's first party data, comes into play. The good news is that brands can pick as many data partners as they wish. But there are also some obstacles today that stop advertisers from leveraging the full data potential – this is the technical implementation.
What's wrong with tech implementation?
From the perspective of our experience, agencies working with advertisers and brands are facing the most significant challenge here. Here's specifically what they are looking for and what they lack in terms of data capabilities:
Lack of detailed raw data.

To segment the audience in their own way, agencies need more granular, more detailed data about the users and their activities. In most cases, agencies get from DSPs only aggregated data, which they couldn't tackle in the way they want to.

Finding the right solution

. To achieve the best results, it's essential to combine data received from different siloed sources. Integration of all sources is a very challenging process, with no guarantee of success. So, really need a proper solution to implement this.

Data activation

across the relevant channels is always essential, and it's difficult to develop a one-size-fits-all solution due to differences in identity resolution approach.

Enhancing advertiser's data

management capabilities. It's about those tools and mechanisms that brands already use in-house and the possibility to integrate them into seamless data flow with external marketing tools.
Admixer approach to address these challenges
The main challenge for brands is to create less excessive but more relevant to user behavior messaging. To achieve this, advertisers should understand the current position of the customer in the sales funnel and provide the appropriate message according to that context. To implement such a strategy, we should bind together two kinds of users activities – engagements with brands' ads in the upper funnel, and interactions with the brand touchpoints in the bottom funnel.
In other words, we have to get a holistic view of the customer journey and align our communication strategy with funnel stages and user activity. The path to this goal will take us four stages and the number of technical solutions.

Stage 1: Audience activation
Audience groups can be activated in advertising campaigns, expanded or re-built into new segments by brand. Audiences are collected into groups and utilized in real-time, allowing brands to switch communication with a user from one scenario to another immediately. To enhance the audience and maximize reach in the upper funnel, we use the following types of audiences for activation:
In the upper side of the funnel (Ad Campaign) we use:
3rd and 2nd party segments

with high affinity to the advertisers most valuable audiences. Brands derive these insights during their customers' analysis in their tools (CRM /CDP)

Look-alike audiences

, it's an extension of collected audience groups by different events and clients segments from CRM

Custom created audiences

are the result of the more sophisticated profiling of the clients' most valuable audiences. These audiences can be created based on DSP data or 2nd party data provided by partners

Audience groups

that are activated by different scenarios depending on users engagements with ads
Stage 2: User behavior analysis in the purchase funnel
Data from all the touchpoints of how the particular user interacts with ad campaign (views, clicks, shares, and any other interactions) and user behavior on the brand's site/app, gives us information on which stage these particular users are in the sales funnel to place them to appropriate audience group. This segmentation allows us to provide different types of messaging strategies relevant to different users
Stage 3: Customer analysis and segmentation on the brand's side
Users that converted on the brand's site/app are then included into CRM/CDP where the brand can segment their audience with their own business logic and define most valuable audiences and insights. These audiences and insights then become criteria for further audience extension and adding a similar 2nd party audience from other sources. 
Stage 4: Admixer advanced segmentation and audience extension
Based on the insights received on the previous stage, we build custom created audiences, also extend them using look-alike mechanism, and attract 2nd party partners.
Results
As a result of this approach implementation, brands get an opportunity to define most valuable audiences, build more precise communication with their users, and optimize spendings on audience buying.

Final thoughts
To maximize outcomes from using 1st and 2nd party data, it essential that brands and ad agencies would efficiently cooperate in terms of building data flow. 

As a perfect scenario, it should be real-time integration of data tools on the advertiser side (CRM/CDP) and tools on the agency side (DMP/Analytic Tools) with the ability to activate audiences across several DSPs.
Admixer adtech stack, which includes in-build data management tools, allows brands to implement such integrations with maximum efficiency. 
If you are interested in data management capabilities internally, as a brand, or for your customers, as an ad agency, send your inquiry to Ivan Fedorov, Head of Admixer DMP for a consultancy: ifedorov@admixer.com.