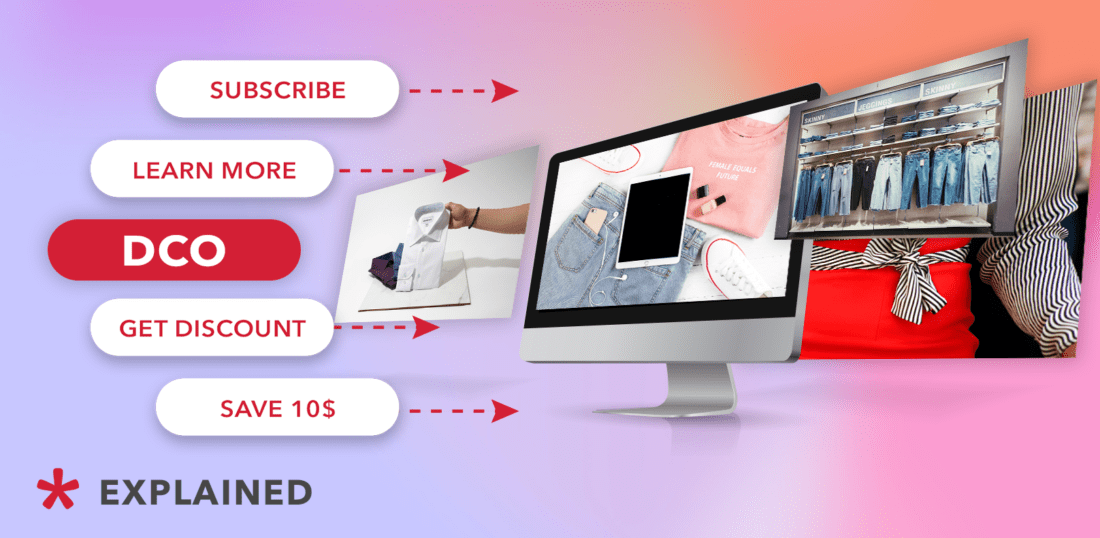 Dynamic Creative Optimization (DCO): How to Create Personalized Ad Creatives On-the-Go
Digital advertising has reached its current scale since it was constantly developing its tools and optimizing processes. Dynamic creatives and dynamic creative optimization have contributed to the evolution by allowing users to reach a new level of targeting and settings.
Although the terms are not new, they proved to be very effective for many businesses. So if you're already wondering how to reap the benefits, here's what you need to know first.
What is Dynamic Creative?
Dynamic creative allows assembling and showing more relevant ads to the user in real-time according to pre-configured scenarios. This ad format is dynamically configured from standard elements, based on triggers and certain targeting criteria.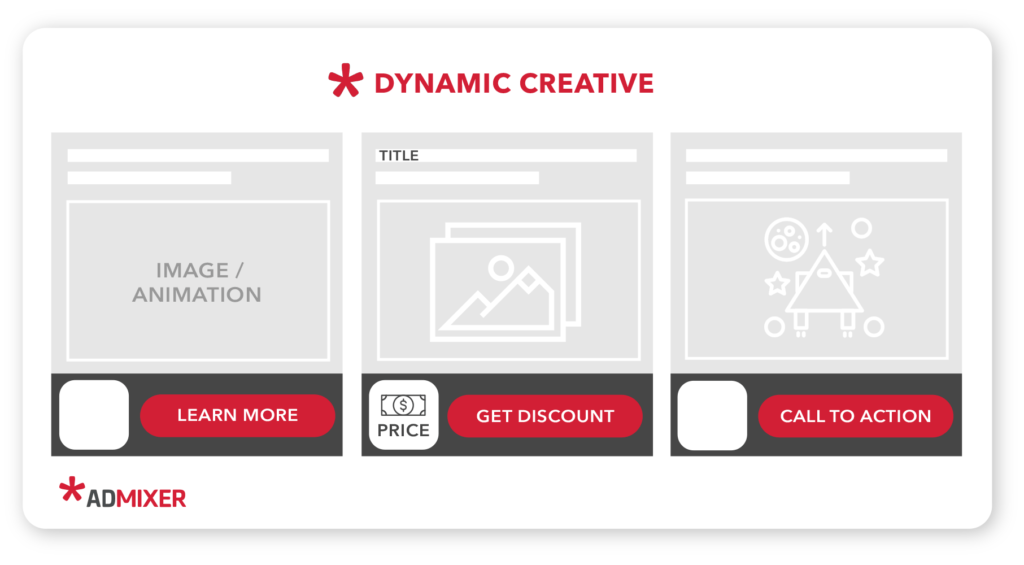 While advertisers traditionally prepare one or two creatives for an ad campaign, a dynamic creative may produce dozens or even hundreds of different ads.
The DC solutions allow optimizing ads on-the-fly rather than spending ages to produce them manually. However, to run a successful dynamic creative campaign, you need to think about scenarios, triggers, and variability first. Together they create a personalized message for each user.
Scenarios are the rules for generating dynamic creatives. They describe which targeting criteria and triggers to use and which values creative elements should get, depending on the targeting criteria and triggers you choose.
Triggers are parameters obtained from external sources that can act as conditions to form a dynamic creative (weather, match score, user actions, etc.).
Targeting and triggers may be different: from generic ones, like geography, language, and time of day to more sophisticated, like 1st- and 3rd-party data, or weather. All selected targeting criteria and triggers are embedded in the script editor of the tech product.
Who can benefit from dynamic creatives?
First and foremost, dynamic creatives work effectively for advertisers with a large product portfolio, such as e-commerce. Such advertising simplifies the work and saves lots of time because there is no need to adjust the advertising campaign for each product individually.
Meanwhile, FMCG brands tend to get good results from dynamic creatives as well. They help the brands form an ad with a relevant message for a certain user, using variables as determining factors. Of course, it would be quite difficult to do manually.
Key benefits of dynamic creatives
Making more relevant and personalized advertising experience. Dynamic creative customizes ads for each user.
Saving time and resources on preparing additional creatives for the same message.
Boosting ad effectiveness as a result of all of the above: CTR, conversion rate, sales, and other indicators.
As a result of the DCO campaign, car hire service Hertz experienced 215% revenue growth, 111% increase in onsite transactions and 85% reduction in cost per acquisition.
What is Dynamic Creative Optimization?
Dynamic creative optimization (DCO) means optimizing the display and configuration of a dynamic creative without stopping the ad campaign to maximize its results.
The goal of DCO is to test marketing hypotheses and answer possible questions such as "which call-to-action works best for a specific audience", "which special offer works best", "which pricing is the most effective".

In most cases, a DCO solution employs A/B testing to answer these questions. By assessing combinations of ad banner elements, it can identify the one that will most likely attract user attention, improve click-through rate and conversion. Optimization can be done either manually or automatically using real-time optimization machine learning algorithms.
Beside integrations with 3rd-party DCO tools, Admixer.DSP is currently developing its native DCO solution that will be rolled out in January 2021. Stay tuned for more updates!
Analyzing different configurations and audience groups makes it possible to compare the results, highlighting and strengthening the most effective ad creatives.
At first, you may want to test as many variations of creatives as possible. Yet, the more options you choose to optimize, the more impressions you'll require to mitigate statistical errors. This is not always possible for smaller brands and campaigns limited in time.
To sum up
Setting up dynamic creatives and optimizing them takes some time and skill. However, if the scripts are set up correctly, a dynamic creative can make an ad campaign a lot more effective.
DCO identifies the most effective configurations, audiences, and insights and uses them to make the most of the advertising campaign. Besides, if you use a reliable tech partner, you will save both time and resources.