Facebook launches Audience Optimization for Publishers
Product manager Peter Roybal announced the launch of organic targeting tool Audience Optimization, saying that the tool and its new features are available to all English-language pages, and they will automatically be turned on for pages with more than 5,000 likes.
The variety and amount of content available to people is growing, so having more information about who is likely to be interested in content helps publisher get posts to the people who will care about them most. The tool is designed to improve the relevancy of your post by indicating who is most likely to engage with it, which can increase engagement at both the post and Page level.
The three main features of Audience Optimization are:
Preferred audience – Allows publishers to add interest tags to content to help Facebook connect people with the topics and subtopics that are most likely to engage them. Rather than limit the audience that sees a post in News Feed, these tags prioritize, uniquely for each person, the topics that are most likely to interest them.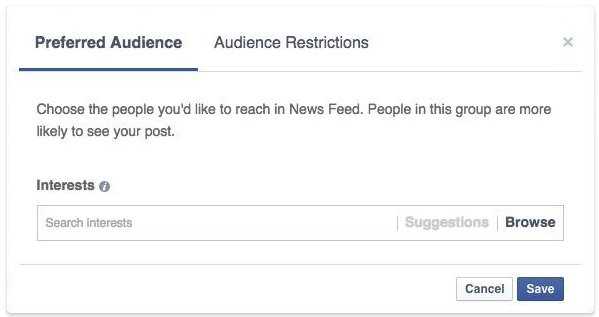 Audience restrictions – Gives publishers the option to limit the visibility of certain posts across Facebook by specifying which audiences would not find a post relevant, based on their location, language, age or gender. This is an existing feature that can be used alongside preferred audience options.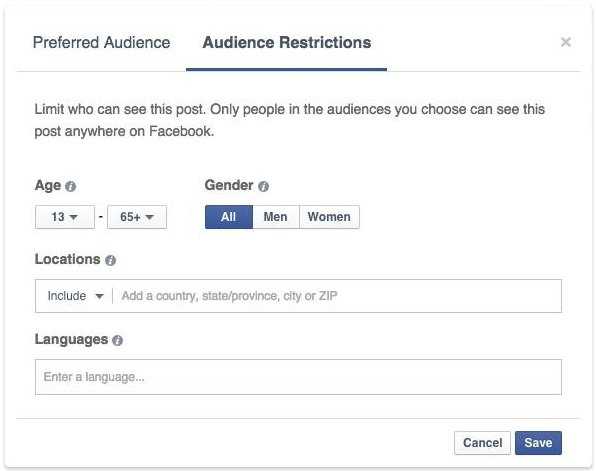 Audience insights – Gives publishers visibility into the performance of their content, down to the post level with breakdowns by interest tag. This is in addition to the existing Page insights product. Once a post is published, insights for the preferred audience can help publishers understand how different subsets of people are responding by showing reach and engagement metrics for each interest tag.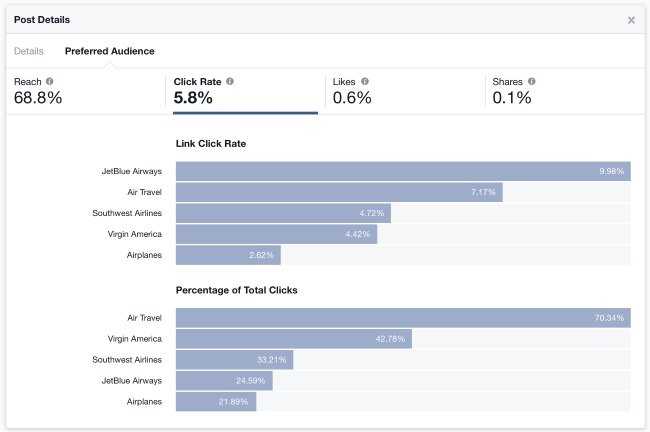 Facebook's Get Started page for Audience Optimization provided the following instructions for page administrators who want to begin using the features:
Go to your page.
Click settings in the top-right-hand corner.
Click general in the tab column on the left side of the page.
Find the row labeled "Audience Optimization for Posts" in the middle of the page and click edit.
Check off the box that that allows you to begin using the feature.
The tool is rolling out gradually to English-language Pages over the next week.