What's There for Independent AdTech When the Giants Step In
Google and Facebook market shares grow. Independent companies are put under the pressure to win the competition through their specialised approach. For publishers, this promises even more responsiveness to their needs.
Adtech "commotions" in Europe
The threat of Google and Facebook taking the whole blanket – or ad revenue, if we're speaking directly – has been hanging like a shadow over the smaller adtech firms for a long time.
This spring, some positive news were brought by Axel Springer, major German publisher and the owner of Business Insider. The company stated its intent to back out of Google's DoubleClick in favor of AppNexus ad server.
A couple of months earlier to that, Nordic media group Sanoma made the same decision. It was after the joint ad spend of Google and Facebook had reached 60% in Sweden and 70% in Norway.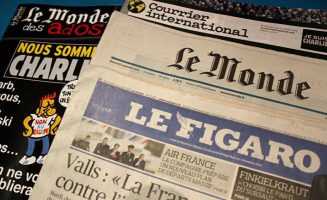 This July started with the news from France: two former newspaper rivals have agreed on common ad serving mechanics to become a strong competitor together.
They launched an initiative called Skyline. Now, advertisers and ad agencies get the option to start ad campaigns across the websites of both media groups using the same formats.
Each publishing company gets to widen the reach, while offering advertisers a simple and transparent mechanism that they can trust.
A new kind of alliances
Publishers getting together to run common ad campaigns has happened in the past. Google and Facebook taking up to 85 percent of income is a powerful incentive for creating groups even more actively. However, what previously was represented by the partnerships aimed at delivering branded content, now gets wider. Alliances of publishers are discussing the need for a common way of content generation and data tracking. Meaning, full-stack actors are in favor.
How to outplay the pressure
First, there's the trust issue as to the major market players. There have been some negative tendencies, like "fake news", that raise the concern as to the brand safety of possible context. Working with the smaller firms means more attention to the details.
Then again, the ad blocking has played its role. Companies adding the care to the ad serving are more likely to be whitelisted.
The duopoly has the answer and it's in highlighting your unique offering. Independent adtech vendors are interested in paying increased attention to the needs of the supply-side. And thus, publishers will continue using the services of the partners bringing them maximum revenue in the most transparent way.