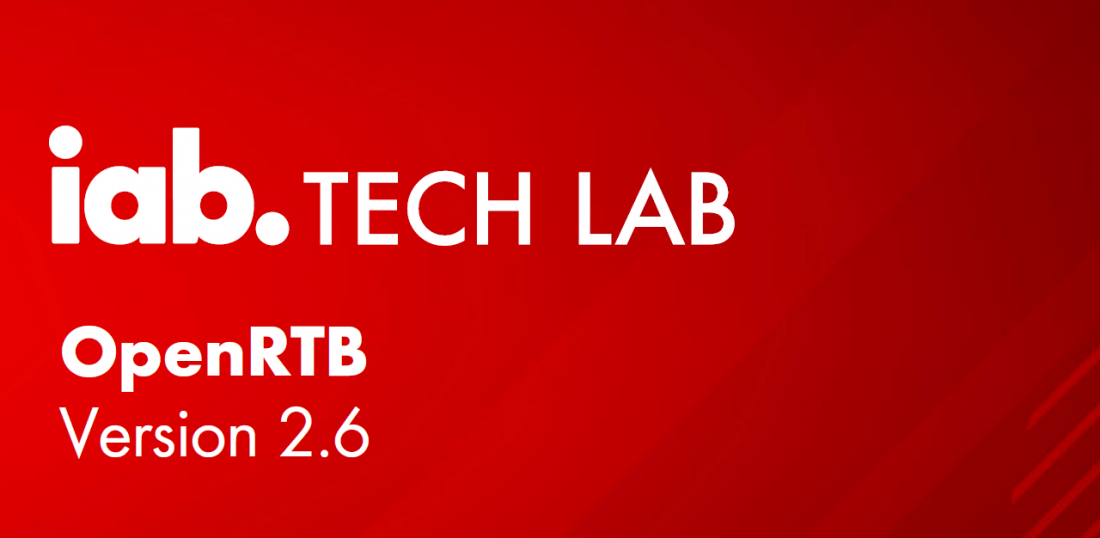 OpenRTB 2.6 is ready for implementation. What is new in this version of protocol?
On the 12th of April IAB Tech Lab announced the finalization the OpenRTB 2.6 draft, and reported that the new standard is ready for implementation. It is really good news for all industry players, because the current version of OpenRTB protocol is utterly outdated, and lowers the effectiveness of programmatic trading. With the new version in hand, both supply and demand sides get more flexibility especially in the CTV and Context areas.
Let us look at the main areas of changes and how AdTech players will benefit from it:
New attributes and guides for buying and selling Ad Pods
New objects to describe Channel & Network of content
Structured User-Agent object to support upcoming freezes to User-Agent string
Use of AdCOM 1.0 Lists for faster updates
Pod Bidding for CTV
Due to the nature of TV content and commercial breaks in it, there is a need to serve several ads within each ad break. Concept of podded request/response came into play some time ago, but there was a big limitation – the ability to bid on and fill the individual slots on a pod, but not the full time of ad break. Moreover, individual bidding on a slot often caused repetitive ads in the ad break and did not allow competitive separation for brands.
With OpenRTB 2.6, advertisers could get the full length of the ad break, and choose the best way to fill it with several ad videos of different length. This feature can significantly increase publisher's yield from each ad pod.
Another important parameter that appeared in the new version of the standard is 'mincpmpersec' – floor rate per every second of video ads. Given that the duration of the videos is different, this parameter allows buyers to compare the bids of different ads with each other and form the most profitable set of videos in the ad block.
Both changes will add more flexibility in programmatic trading of CTV ads and will benefit all parties: publishers, advertisers and even users.
More context for Buyers
What does it take to find, inspire, and retain top talent in a world where typical workplace dynamics have been As a TV content could be distributed on non-exclusive basis and trading via several different sellers it is very important for buyers to understand that ad placement in the request belongs to some TV Network or Channel. Prior to the release of OpenRTB 2.6 standard, advertisers did not have such an opportunity. In the new version two new contextual objects "Network" and "Channel" have appeared.
Now buyers can get the name of a TV Network and exact Channel name in human-readable format. This change will greatly expand both specific content targeting and brand safety options.
User-Agent content structuring
Old approaches of using the fingerprint methods while working with the user agent information will be taken out of the game in the foreseeable future. This may affect the correct delivery of ads to the user's device. So, the importance of such information is still tense.
OpenRTB 2.6 provides an alternative method of communicating user-agent content in the form of structured objects. Such parameters as the user's browser, device platform and model, and even architecture and bitness could be transferred via appropriate object attributes. Structured user agent information is provided when a client supports User-Agent Client Hints. The improvement will help keep correct ads displaying.
AdCOM Lists for more flexibility
The lack of unified standards describing taxonomy, creative formats, placements, etc has led industry players to develop their own specific lists of these parameters. In the context of a single programmatic ecosystem, the difference in specifications leads to significant technical losses and opportunities for fraud and illegal activities. That is why bringing these multiple formats to a common denominator is a very important work in terms of developing industry standards.
Advertising Common Object Model or AdCOM is the layered specification that aims to address these challenges and helps to standardize many options. As AdCOM is a living specification and is updating constantly, the use of the lists from this specification in the OpenRTB 2.6 standard creates the necessary flexibility. The rapid development of the programmatic environment requires quick changes in standards. With AdCOM 1.0 Lists introduction, we will be able to get closer to the necessary efficiency.
Admixer already supports OpenRTB 2.6
Admixer keeps abreast of ongoing changes in standards and takes an active part in the development of a new protocol within the Programmatic Supply Chain Working Group. On the technical side, all new OpenRTB2.6 features are ready to be used on Admixer SSP. Both demand and supply partners can already take advantage of the innovations.
OpenRTB 2.6 together with the latest version of Content Taxonomy will strengthen the shift from the classic TV buying model to programmatic TV buying. Of course, it will take time for CTV platforms to mark up ad pods and video content. As a result, TV advertising will get much better addressability, accountability and will be more accessible for local, medium and small advertisers.

Yaroslav Kholod, Head of Programmatic at Admixer