Innovative publishing by The New York Times
Today is a very odd times for publishers: prints are still suffering and publishers with a big name are in constant competition with online-only upstarts. Moreover, digital world is changing every second, and it doesn't matter how big you are or how long you are present on market, if you can't adjust, you can't survive.
Nevertheless, we're keep observing The New York Times' constant and restless experiments in digital platforms and new technologies in order to be as efficient as possible.
Needless to say, that even publishers like NYT are struggling to adapt to digital media consumption to face competitors' (such as Buzzfeed) rapid expansion.
Thus NYT developed a report where described some steps that should be implemented to prevent the publisher's market share from further shrinking. During the year, they took some steps from the report, and gained 27% and 50% for digital and mobile traffic respectively as a result their actions.
Today NYT has 1.1m digital-only subscribers and their revenue is steady enough in the face of print declines.
Let's look through those actions they took, so we can learn from their best practice.
The Slack Bot
NYT Slack Bot allows users to have two-way communication with the publisher. Users can add Bot to their channel and receive notifications and updates and submit some questions.
It's not just one example, but it is NYT's new trend to look for some new innovative solution and to try new ways of engage reporters during live events.


Editor

"Editor" is a great experimental interface made for text editing, which allows exploring how joint efforts of machine-learning systems and journalists could achieve a new level of publishing structure. Instead of being news portal NYT is becoming informational bank with smart and convenient way of performing researches using their archive.
Editor, an experiment in publishing from NYT R&D on Vimeo.
Content sponsorship
Instead of implementing a paywall, like three quarters of publishers did, NYT kept soft paywall and chose to create a new free phone app and Google Cardboard, changing storytelling into virtual reality.
The New York Times also decide to use content sponsorship from Lufthansa, Mini and GE, thus keep an optimal way of monetizing digital content and not to mess with comfortable for users form or editorial standards.
Facebook Instant Articles
A lot of newspapers are far behind some native digital publishers in mobile and social strategy, big names are still in the game.
It is not easy though for The New York Times and their journalists' standards to deal with informational noise and variety of forms of the content. The good news is that every social platform is tends to deal with the best newspapers, the more valuable content the more time users spend in app.
The New York Times is part of Instant Articles project by Facebook. It will allow them to keep the lion part of ad revenue generated by platform, while Facebook will have opportunity to keep the publisher's articles within the app.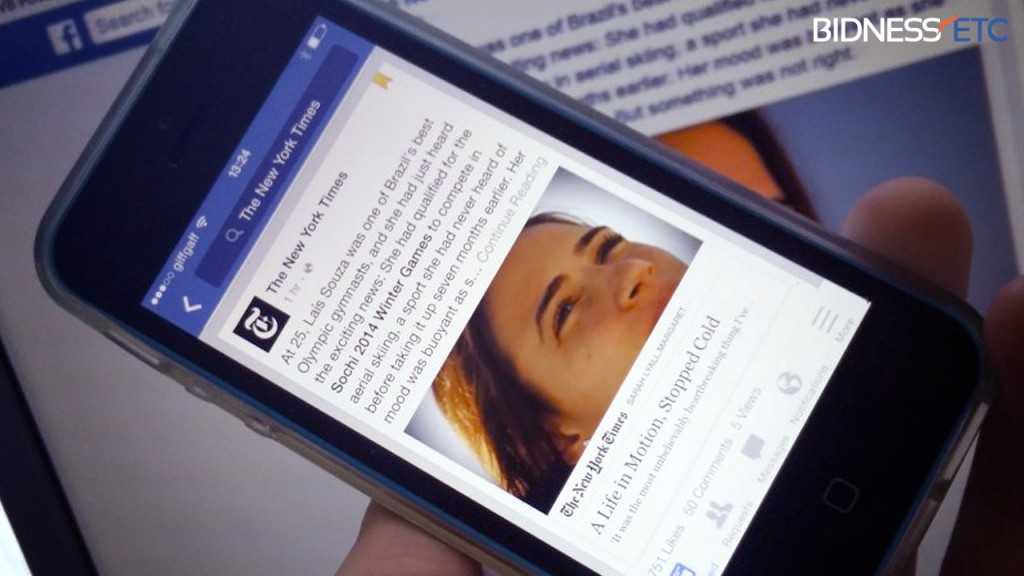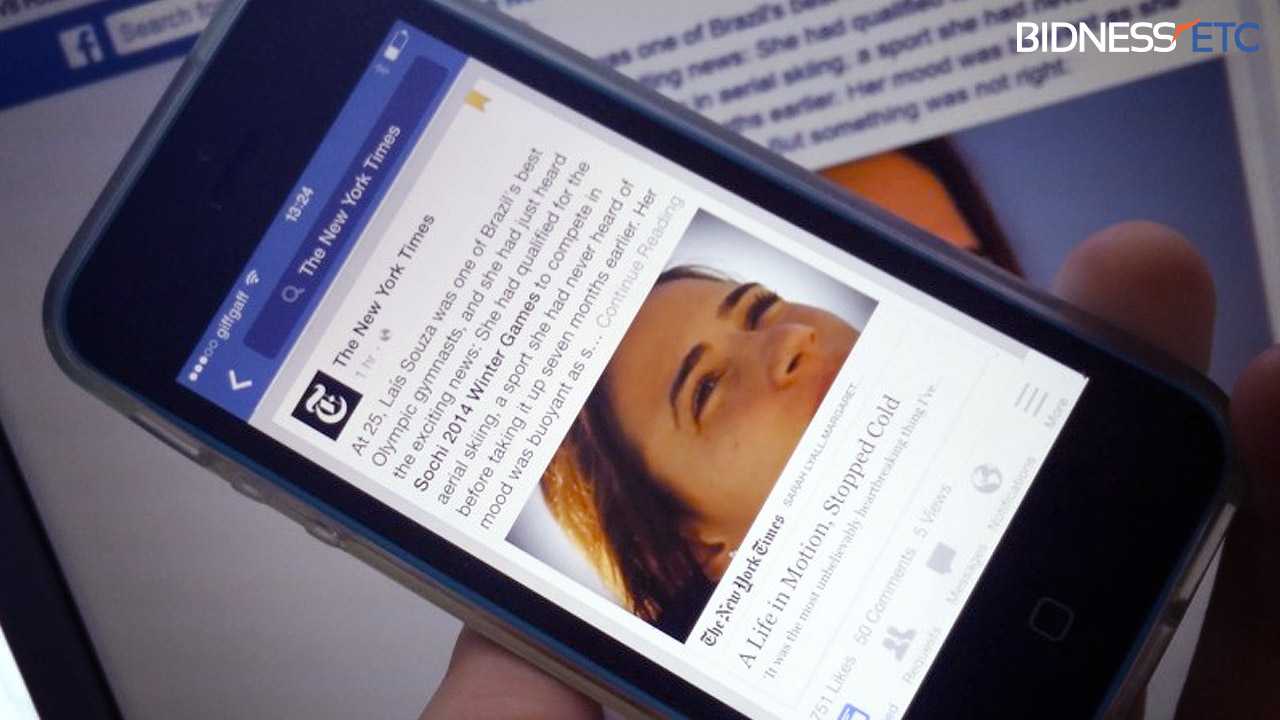 Membrane
Another innovation by NYT is Membrane, a product which allows increasing value of reading experience by participation of readers themselves in improving content. Based on collected users responses publisher can amend quality or add some clarifications. Thus both authors and reader have common ability to change story's context.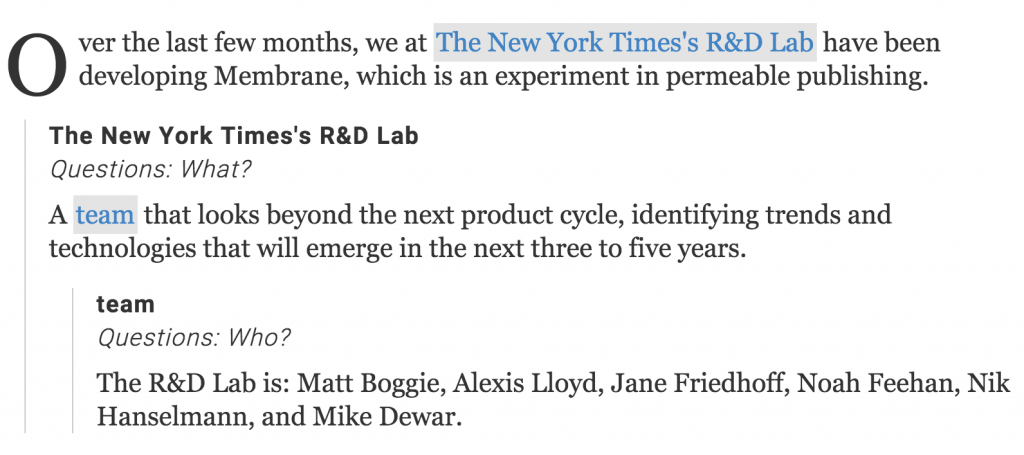 NYT Labs won't rest a day. Seriously, just take a look at this list
We'll keep watching how The New York Times keeps inventing and reinventing the wheel by creating digital miracles and how they will double their digital revenue by 2020.
Based on E-consultancy post