How third-party platforms are infuencing publisher's traffic
Facebook, Apple and Google launching its own news aggregator platform. What is the price of the fast and clean reading experience? 
What happened
Portals, search engines, publishers and readers continue to search for satisfying news aggregation. Companies like Google have stated many times, that their new features are created to speed up and to simplify content consumption. If people can't get to content fast, they don't bother going at all. The other statement sounds like "Mobile is everything". 
That competition exists beyond just the fight for ad revenue and the dependence. Now tech giants, which control alone 51% of US digital ad revenue, are starting to enter publisher's territory. 
Instant Articles by Facebook
It's been about 10 months since Facebook launched Instant Articles with a small group of sites and on April 12th at F8 developer conference it will become available to all publishers.
To tell the truth, it's not exactly "news", in conventional understanding. Hundreds of publishers worldwide not only know about Instant Articles but are already using it. And hundreds more media are keep signing up every day. This announcement should help dispel doubts of smaller outlets and local news organizations, which didn't get an equal access.
The result of such incorporation of Facebook with these early users is a number of collected feedback into the product and further improvements of the tool. Facebook can already conclude that Instant Articles get clicked on and interacted with more than regular articles.
If you're living on Mars and don't know yet what is Instant Articles, let us introduce to you a little bit. It is a faster and more beautiful reading experience. Using the same technology used to display photos and videos quickly in the Facebook app you can know load articles instantly, as much as 10 times faster than the standard mobile web. Instant zoom into photos, autoplay videos, audio captions with author voice and interactive maps.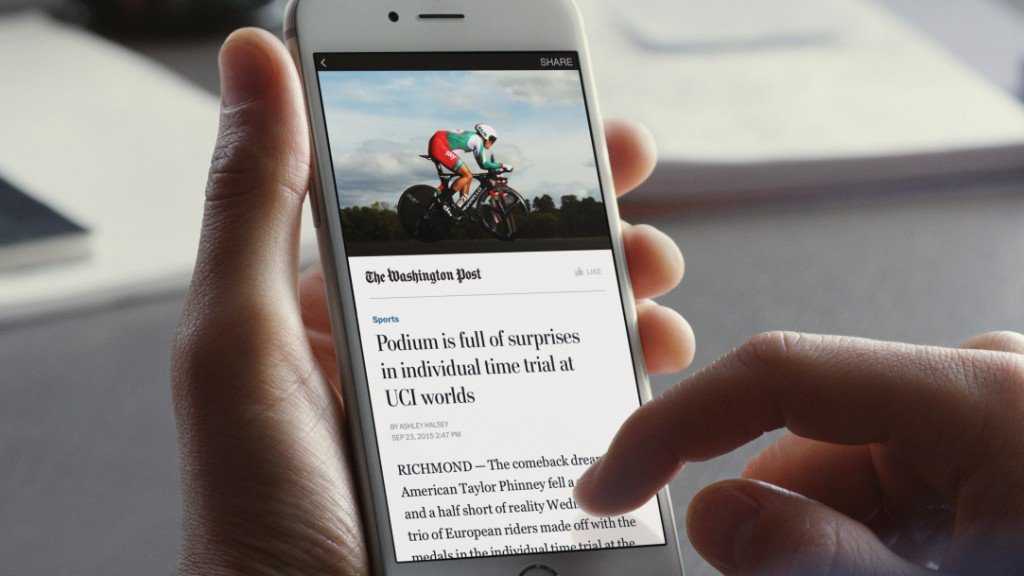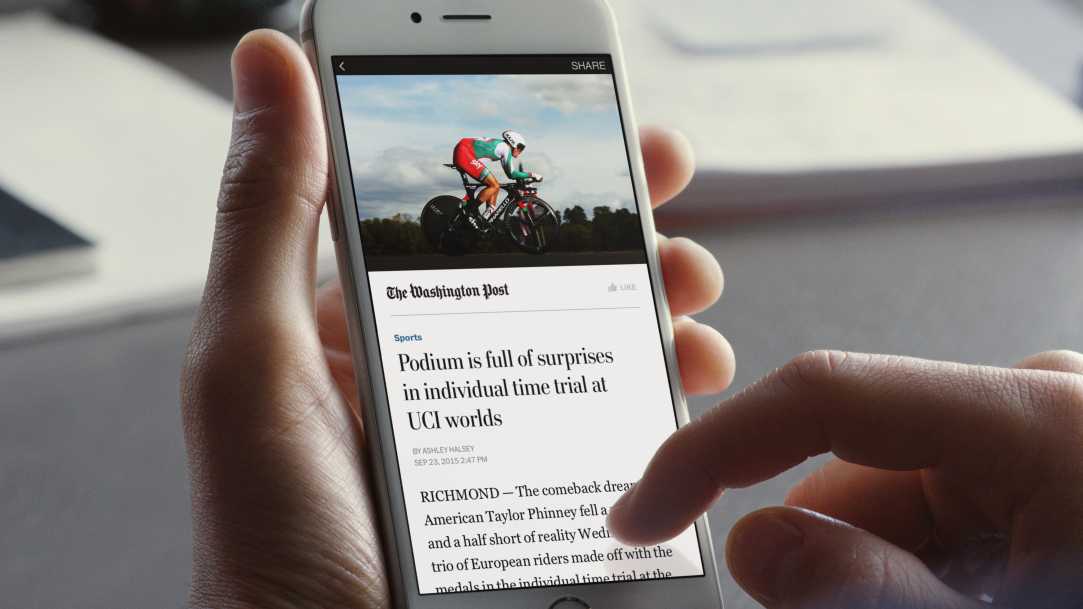 Some of the publishers have already tried the solution and their feedback is mixed. As for whether Instant will undermine direct site visits, the question is: how will it influence on publisher's business? It depends. Depends on the business model you have: for instance, your core strategy is to get subscriptions to your paid content. Then, if Instant Articles are effective as promised, you have an additional channel to bring mobile-first readers to your website. At the same time, Instant Articles can cause obstacles for media with membership model. Publisher can use this channel as a free tool for sampling or publish old materials to bring more engagement through this channel. Recently it's announced adding test newsletter sign-up messages at the bottom of the Instant Articles. Facebook's Instant Articles allows publishers to either sell their own advertising (which has been the source of some tension) or get 70% of what Facebook sells.
The other issue is what coming next. If the publisher puts everything except the native ads to Instant, social traffic will decrease dramatically, how to guarantee the KPIs? One the one hand, such strategy is based on the belief that the more audience reached, the greater the chance of converting casual readers into more regular (and of course, paying) readers. On the other, how to deal with branded content? For now, it's absolutely unclear while some sites claim that native ads are a huge part (up to 50%) of their digital revenues.
Wait, there's more.
Accelerated Mobile Pages (AMP) by Google
Ready? Google is also reinventing the mobile web by launching its Accelerated Mobile Pages (AMP) Project. AMP Project is an open source initiative that embodies the vision that publishers can create mobile optimized content once and have it load instantly everywhere. The great thing about it is that this project is actually and completely open source and being constantly improved by publisher themselves. According to Richard Gingras, Google's Head of News, the success of AMP project is going to be based on a leadership of one, but based on a leadership of many (="The one to rule them all").
Publishers who make correct use of AMP would gain the advantage of higher placement in Google's search results, which would ultimately lead to more exposure for the content and the company.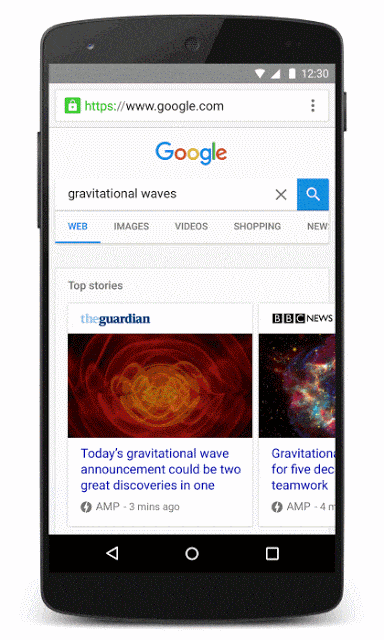 AMP is built on existing web technologies, and not a template based system, thus, publishers can continue to host their own content, innovate on their user experiences, and flexibly integrate their advertising and business models – all within a technical architecture optimized for speed and performance. It is designed to for smart caching, predictable performance, and modern, beautiful mobile content.
In recent interview Google's head of news and social products Richard Gingras told NiemanLab
On the format side, we're looking forward to more and more examples of publishers doing highly compelling interactive experiences within the format as well. When we announced, a frequent question was: Could we do things beyond straightforward articles? It's important to us that that be allowed, and we want to push forward with this.
Facebook is able to load articles and videos more quickly because it hosts the content on its own servers, and hosts the ads just like articles, giving them speedy load times, too. Google does what's known as cache the content, storing it temporarily, and it serves ads into AMP articles through its DoubleClick platform. The process means they load more slowly than the rest of the content.
Recently LinkedIn also announced its own version of Facebook's Instant Articles. An Instant Article-esque offering makes sense for LinkedIn from a user experience standpoint. To get to an outside publisher's article page on LinkedIn, you still have to click through and wait for the story to loa
Another innovation coming soon: this year Apple declared that the old Newsstand experience (essentially a fancy folder full of news apps) would be replaced in iOS 9 with a brand new news-aggregation and discovery platform called Apple News.
The consequences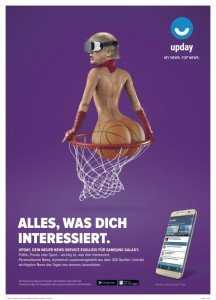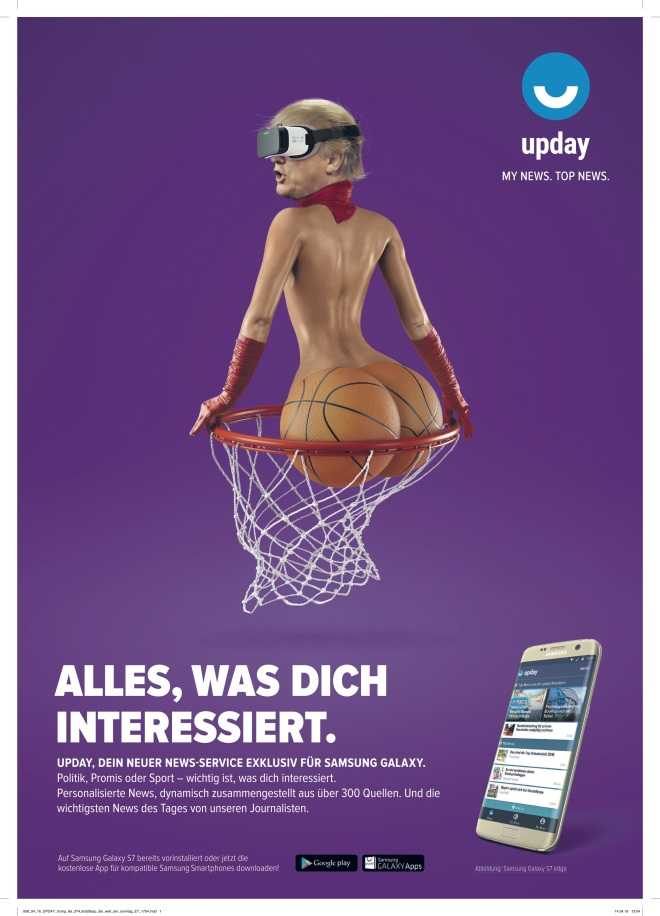 Some publishers are not that satisfied with upcoming changes and take a proactive position. German publisher Axel Springer is famous for their position against corporation monopoly for content distribution. Now the company, managing around 200 media, including Die Welt and Bild, is fighting back with Upday in collaboration with Samsung. It will be pre-installed on Samsung's latest smartphone and tablet devices, the S7, which launch next week with 1200 publishers on board in the U.K., Germany, France and Poland. According to Politico (Axel Springer is a 50/50 owner in POLITICO Europe, a sister site of POLITICO Media), Upday will share around 5 percent of the ad revenue it makes. One other benefit of Upday is it's built so that ad blockers won't work.
But Axel is not the only one, who is taking proactive position to be less dependent. For example, The Huffington Post and Mental Floss have created traffic-sharing partnerships with other sites. Last year, The Guardian, CNN International, Financial Times, Reuters and The Economist formed a joint programmatic sales effort The Pangaea Alliance. The Pangaea effort has had a solid start, with 450 advertisers across 180 agencies buying into it since launch. The Association of Online Publishers in the U.K. followed up with a similar effort.
It's worth noting that these deals between publishers don't always work out. In 2008, The New York Times, Tribune Company, Hearst and Gannett launched QuadrantOne, a joint programmatic collective. The partnership ended in 2013 after disagreements over how much the partner companies would invest in the project. Hulu, another joint effort, has also had its share of its issues.
Do you want to increase your website revenue? Learn more about our ad serving solution Admixer.Publisher.