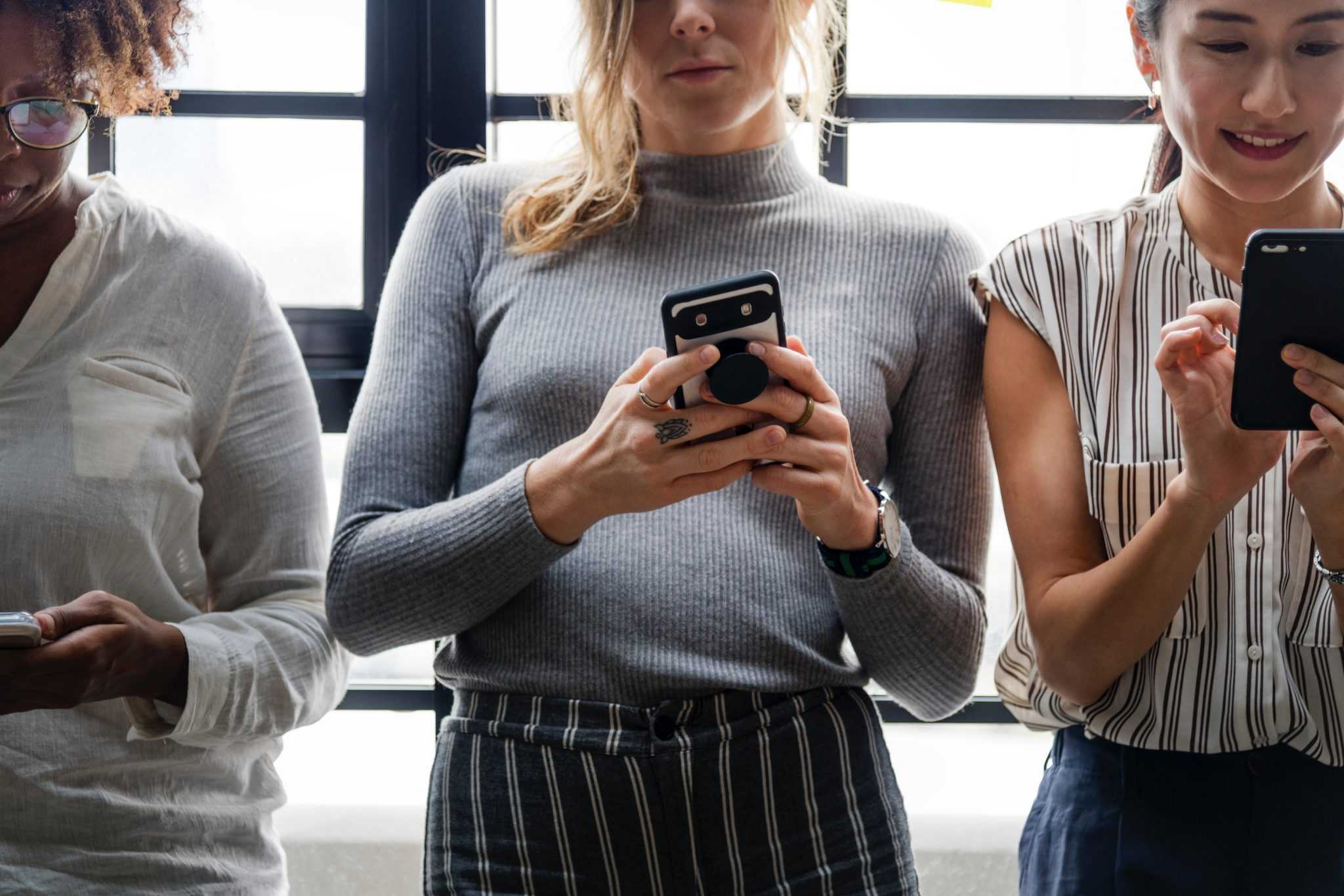 How to Build Best in Class Mobile Marketing in 2019
Welcome to a mobile-first world. The world where 80 out of 100 smartphone users check their phones before brushing their teeth in the morning. The world, where adults refer to their devices 52 times a day, millennials 150 times a day, and gen Z users – 30+ times an HOUR.
Shifting to mobile attracts advertisers and allows them to speak to people's hearts and minds in the right moment and with the right message.
We put together recent statistics on global mobile usage, mobile ads trends and forecasts, and the ways how to embrace them with Admixer.
Mobile usage across the globe
Mobile minutes

. Unsurprisingly, the number of mobile users exceeds desktop users number. Here's a short look at 9 global markets coverage: USA, Canada, UK, Spain, Italy, Brazil, Mexico, China, and Indonesia: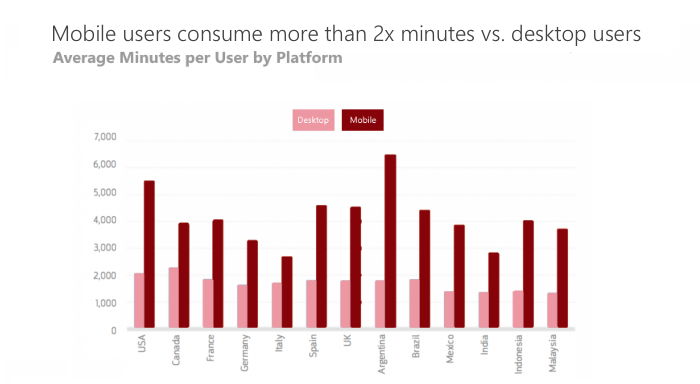 Argentina delivers the largest number of mobile minutes per user. In Europe, the leader of mobile usage is Spain. According to eMarketer's forecast as for the US and Canada: in 2019, mobile will surpass TV as the medium attracting the most minutes.
Devices.

In 2019 smartphones will remain the most used mobile devices, taking 2/3 of mobile time spent. The popularity of tablets is decreasing after their peak in 2016.

Mobile operating system

. At global scale, Android has a dominating market share – 74.45% compared to iOS which is 22.85%.

Mobile apps usage. According to Statista, the total number of mobile app download worldwide reached 205,4 billion (in 2017 the total number of downloads was 178.1 bln). Most used mobile apps are social media (nearly 40%). Other growing trends we at Admixer notice in internal data are messaging apps, mobile apps complimenting media web resources, and mobile gaming
Mobile gaming apps.

By the end of 2019, 147.8 million people will play mobile games, according to eMarketer estimates (covering the US market):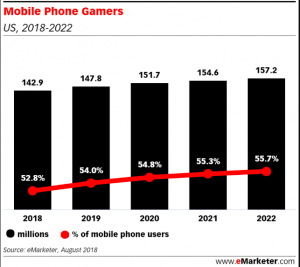 Mobile advertising
Mobile ad budgets are increasing. The increases are expected to be largest when it comes to direct programmatic. Specifically, 30% of advertisers and brands expect programmatic direct in-app budgets to increase by more than 6% over 2019.  
Excluding social media, marketers are most often including health/lifestyle, news, music, and gaming apps in their programmatic in-app buys.
Another rising trend is the in-app video, especially short-form (any video shorter than 5 minutes). Some of the most popular short-form video apps globally include Snapchat, Instagram and Music.ly.   
A short look at revenues growing:
12%  – this much revenues increase by the end of 2019 is estimated by eMarketer. By the end of 2020, gaming apps will generate $94.0 billion
79% of Facebook's advertising revenue comes from mobile

86% of Twitter's advertising revenue comes from mobile

What you can embrace with Admixer
Traffic
Back in 2016, 90% of the whole amount of traffic we worked with was desktop. Today, in 2019 we get 70% of all our traffic from mobile (in-app and web included). At a closer look, the share of our mobile traffic looks like this: 70% in-app, 30% mobile.
As for platforms, similarly to worldwide trends, we see the same picture: Android is confidently leading global market.
Our data from December, 2018 shows this share:
Android phone 75,23% out of the whole traffic volume
iPhone 14,33%
As for global coverage, here are our top countries by % of requests:
United States 53,3%
Brazil 8,83%
India 7,9%
Canada 3,75%
Mexico / Indonesia / Russia 3,59%
Saudi Arabia 1,14%
France 0,82%
Geo-data
What specifically differentiates mobile from desktop is geo-data. While desktop offers only static data (like location of the consumer's home or office), mobile provides data relating to behaviour. For instance, leveraging geo-data from mobile can let you know where consumers like to shop, to travel, to get entertained, and more.
This is where mobile excels. Particularly, in terms of providing users with maximum relevant ads messages in the very right moments. Leveraging Admixer geo-data you can create geo-audiences and set up your targeting precisely. This can be either based on an event, a travel route or a location known to attract a given audience.
Anti-fraud
Ad fraud looms as a big issue for brands. With Admixer you can feel safe in regards with this issue. We're constantly validating our traffic to eliminate fraud possibility. Besides, since last year we partner with third-party anti-fraud vendors Forensiq and Pixalate. Thus we're on guard for all ad tech players.
Admixer Ecosystem
We offer a comprehensive ecosystem of solutions for mobile advertising. So if you're a developer, publisher, or advertisers looking to reaching the broad mobile audience, here's what you can leverage:
What's next?
If you're working on your mobile marketing and advertising strategy, it can be a good reason to meet us and see for yourself, how you can benefit from Admixer solutions. Drop a message to one of us, and we'll surely find the ways to help you grow and delight your users: