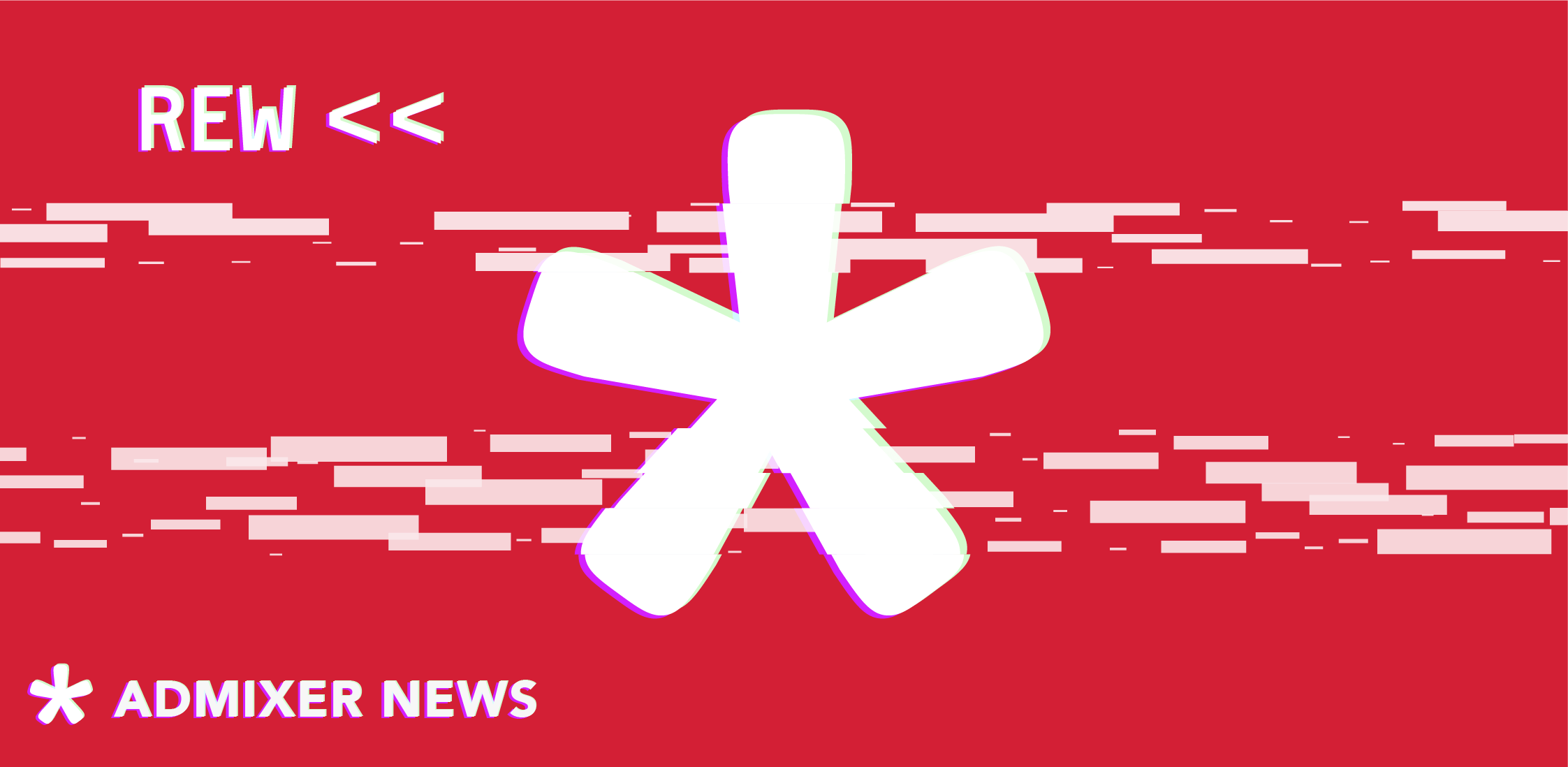 Admixer: 2021 Year in Review
Holidays are an excellent time to reflect on key insights and takeaways, so the Admixer team reflects on the passing year.
2020 posed some challenges for the digital advertising industry, and in 2021 we dealt with the consequences of these challenges and changes: the zenith of the era of cookies and other identifiers (IDFA, GAID), increasing monopolization, a trend towards a reduction in the supply pass, strengthening online user privacy and Apple's privacy changes, etc. Despite all the difficulties, in 2021, Admixer managed to expand the inventory and roll out new products. Here are several vital milestones we went along with our teammates, partners, and customers.
Admixer Products Launches & Updates
Admixer ID
In the first quarter of 2021, Admixer launched its Identity Solution – Admixer ID. It combines several tools for publishers, advertisers, and ad agencies to ensure practical work with 1st party data in the future cookieless world.
Admixer ID links various user IDs into a single targeting and measurement solution across different channels. With this solution, Admixer clients can collect and activate their 1st party audiences received through Admixer Tag Manager, header bidding wrapper, SDK, and single-sign-on solution. In Q2 Admixer ID was included in the Prebid User ID Module, making it accessible for all HB ecosystem participants.
Admixer User Graph
Admixer User Graph, which underlies the Admixer ID and helps to identify users in different environments, was expanded with the most spread identifiers from various identity solution providers. Admixer advertisers, as well as demand partners, widened targeting capabilities with additional identifiers.
In addition to this, the integration with Liveramp made it possible for advertisers to onboard their 1st party audiences and activate them in advertising campaigns in the Admixer.DSP.
In-House DSP
This year Admixer DSP was expanded with a product version for advertisers who want to manage programmatic buying in-house. Considering the growing demand from brands for storing and managing the data of its users, as well as controlling the supply chain, Admixer In-House DSP is designed to address these challenges. It can be completely White-labeled, provides access to Admixer.SSP premium inventory and gives the ability to connect external inventory with the help of Direct Deals.
Re-selling program
Our vast experience in building local walled gardens in Eastern European countries has inspired us to launch a Reselling program to help market players build a local ad ecosystem from scratch, backed up by Admixer's technology, infrastructure, business experience, legal and financial advice.
The program helps Resellers raise money through multiple profit sources and progressively obtain a leading position in the market, protecting it from total uptake from FAANG companies.
Header Bidding & SDK
Another update in our products` portfolio is a Header Bidding solution – an automated auction technology that allows sites to receive bids from multiple advertisers simultaneously. Our local representatives tested the solution to obtain data and prove effectiveness. After a successful test, it became available for the international market in Q3 2021.
The Admixer Header Bidding platform
Provides complete data transparency on revenue sources
Presents detailed statistics in real-time
Connects new buyers in one click
Supports display and video ads
Provides ad quality control
Quick and easy to set up through a one-time Ad Unit code installation
Admixer Header Bidding platform easily integrates with external ad servers has integration with Google Ad Manager, so you can automatically create line items in GAM through the interface.
In addition to the Header Bidding, Admixer worked on refining its SDK.
White-Label RTB Stack
In spring, Admixer released the White-Label RTB Stack for Programmatic Ads Trading – the proprietary platform developed for Admixer.SSP gained new users! Unlike most competitors, the platform supports all possible ad formats, including banners, video, audio, CTV, native ads, mobile formats, etc. – with equal efficiency. RTBStack owner can connect an unlimited number of SSPs and DSPs, track performance through rich, detailed real-time reports, use an in-build anti-fraud system, and much more.
New inventory
This year our programmatic division is represented by the Admixer.SSP, which made a breakthrough in connecting direct publishers and DSPs with unique advertisers. Thus, we managed to connect dozens of direct publishers, thanks to Header Bidding and SDK products' success.
New partnerships have also driven this year's success in the form of 118 local and international SSPs and DSPs. The usage of PMP (Private Marketplace) in Admixer.SSP bidding has reached 35% and continues to grow. We have succeeded in working with trending and narrow supply channels, such as CTV and OM SDK inventory. In addition, advertisers are spending more and more money using hyperlocal targeting to ensure the availability of data in RTB requests.
Adsider LIVE: Programmatic Spend Conference
Adsider Live / Programmatic Spend took place in September 2021, when the world became a little bit sick of online conferences and webinars. Despite this fact, we managed to gather a significant number of visitors from around the globe to listen to experts from the leading industry companies: Admixer, PubMatic, AlgoriX, MGID, Brand Metrics, Unruly, GroupM APAC, and more, who shared their most prominent insights on ad spend in 2021 and predictions about future trends.
One of our main aims is to support projects and initiatives that educate the digital advertising community by delivering accessible high-end field expertise.
In conclusion
Overall, 2021 has been quite a success for Admixer. Besides, it has been busy and exciting in terms of events.
Our Director of Programmatic Operations, Yaroslav Kholod, has joined the judge board at Effective Mobile Marketing Awards – EMMAs.
Admixer hosted a series of educational webinars dedicated to the end of the 3rd-party cookies era, CTV media buying, and monetization.
Admixer's Founder & CEO Aleksey Boltivets, Yaroslav Kholod (Director of Programmatic Operations), and Ivan Fedorov (New Business Director) took part in IAB ALM. The world's an advertising and marketing leaders gathered online to discuss the industry's most urgent topics.
Our COO Elena Podshuvejt hit the list of the Top 25 Women Leaders in Software of Europe for 2021.
Our roadmap for 2022 is full of plans, updates, and new horizons. We plan to scale our SSP partnerships, focusing on the number of new direct in-app/CTV publishers to elaborate the share of direct supply and demand. As long as increasing the number of partners through the Reselling program, we plan to enhance our positions as walled gardens on EE markets.
Keep reading our blog to stay updated!