Meet Admixer at dmexco 2017 in Cologne
Admixer is coming to dmexco conference! We'll be glad to meet everyone who wishes to talk in person on 13th & 14th September in Cologne, Germany.
If you are heading to dmexco to discuss innovative ad serving technologies, Admixer is your perfect partner to talk to. Either you are on the supply, or the demand side of online adverting, we can offer you the SaaS solution you need. Learn more how Admixer's Network, Ad Server and Creatives products make ad management easy!
Meet our team members:
Aleksey Boltivets – CEO & Founder
Elena Podshuvejt – CPO
Yaroslav Kholod – Head of Programmatic
Irina Kostiuk – Business Development Manager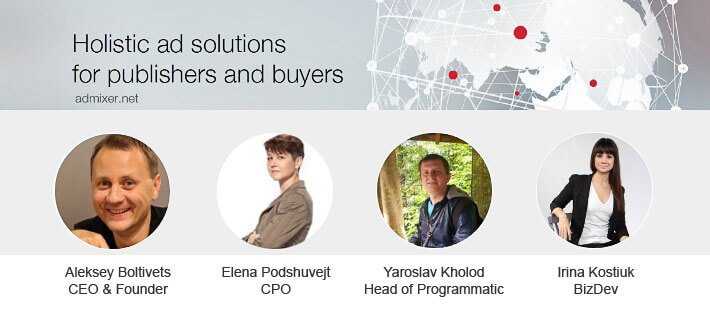 Dmexco is the annual global expo and conference for the international discussions of the digital economy know-hows, trends and innovations. It gathers media and marketing specialists, decision-makers, visionaries and creative thinkers.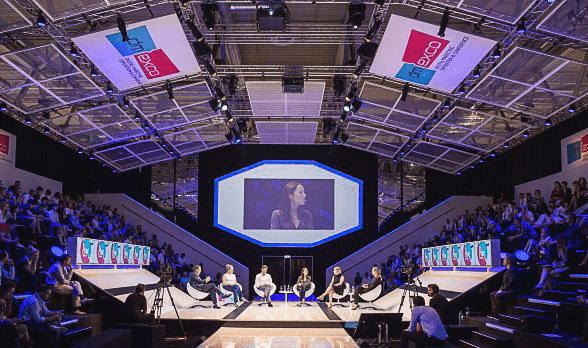 This year's conference will be the biggest one, with its 1,013 exhibitors, 50,700 visitors and over 570 speakers. It promises great opportunities for sharing the expertise and building business relationships.
Meet us at dmexco 2017!
We're inviting everyone for a dialogue! If you want to make sure we'll get a chance to talk, you can email us at contact@admixer.com and schedule a meeting.