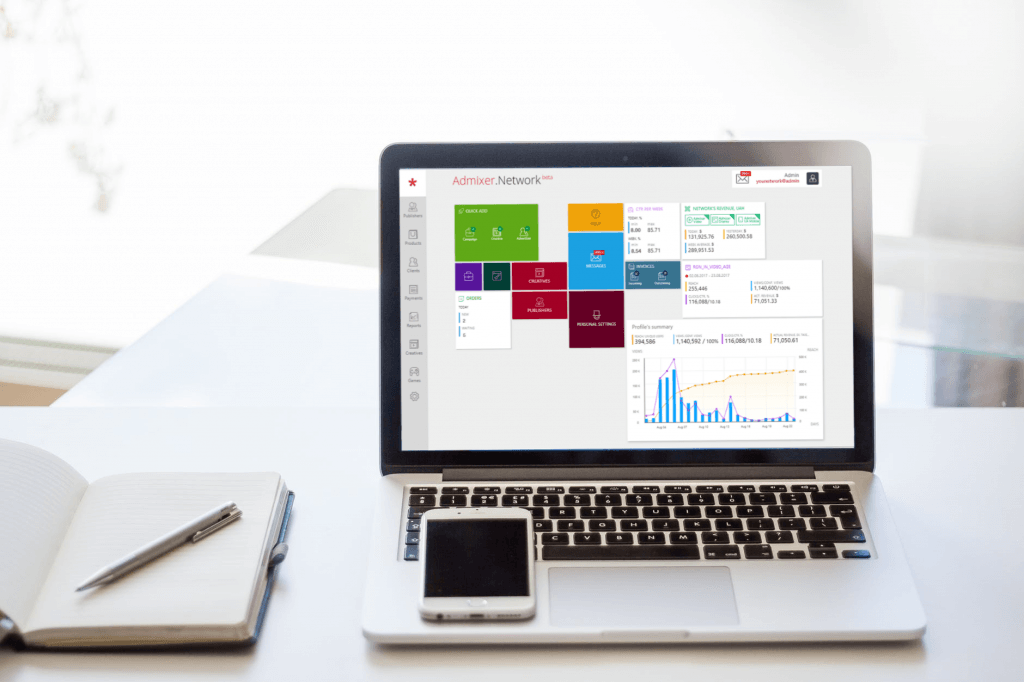 Admixer.Network Releases oRTB Demand
Admixer.Network has announced the launch of the oRTB demand. Now White Label .Network owners will have an opportunity to monetize their inventory through programmatic.
Previously, the platform supported only direct ad campaigns and campaigns with tags for external sources. With rolling out the update, it will also allow adding of external DSPs via oRTB protocol. oRTB, or Open Real-Time Bidding, is a way to buy and sell ad impressions through real-time programmatic auction.
Launching of oRTB demand sources will let ad networks owners increase % of their inventory fill rate bringing them and their publishers significant revenue growth.
Here's what we've implemented.
Adding
DSP
as a
demand
source
In present-day realities, ad networks can hardly bring their participants, particularly publishers, prosperity without using programmatic as an additional demand source. For most publishers attempts to join DSPs directly is a long and thorny path. Here's where ad network can (and ideally should) bring value to their participants. Serving as a supply-side platform, ad network can partner with numerous DSPs and provide its publishers with high-quality monetization sources.
Find out more, what an effective ad network should have, in our recent article on ad networks renaissance in the programmatic era.
To help ad networks' owners bring their partners maximum efficiency and revenue, we've implemented an opportunity to add external DSPs. To start the process, ad network owners first should negotiate and coordinate integration opportunity with DSP . As the next step, they initiate cookie-matching with DSP in model where data storage is performed on the DSP's side.
Getting started with DSP
To start using DSP as a demand source, ad network owner should create a campaign setting up the following parameters:
a limit on the specific time frame

a limit on impressions during the specific time frame

QPS by geo

an

auction

type (1st, 2nd) or direct deal

a limit on the maximum bid
Targeting types available
This type of campaigns supports standard targeting options:
targeting by geography

platforms

devices

URLs

IP

environment

and more
Reporting and analytics
To provide publishers and advertisers with relevant analytics on their campaigns performance, we've added reporting providing the following metrics:
a number of Bid requests

a number of Win/ Lost bids

timeouts

bids and all other data needed for deep programmatic analysis
Admixer regularly implements a huge number of technical integrations with DSPs for Admixer.SSP platform. Using the same technology for Admixer.Network makes it totally ready for all kinds of integrations and allows to eliminate any issues which ad network owners could experience.
Availability and billing
Opportunity to add DSP demand sources is now available only to White Label Network owners. This new functionality can be activated upon request.
Ad networks, using this module, will be billed additionally per Million Ad Requests. In this, the cost for Ad Impressions will be decreased accordingly to the cost of Ad Requests.
For more information on Admixer.Network solution, please reach out to Irina Kostiuk, Business Development Executive: ikostyuk@admixer.com.