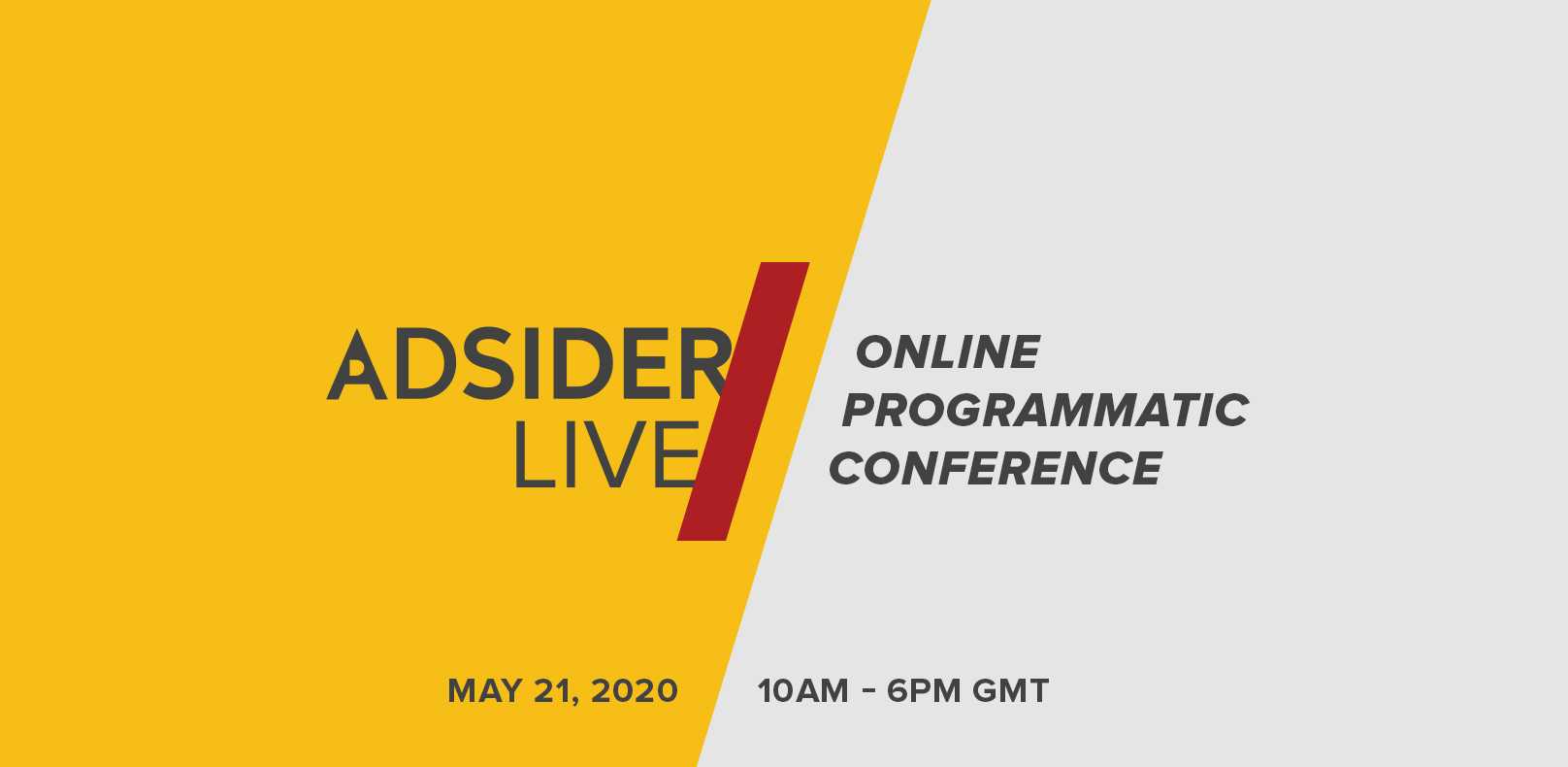 Adsider Conference Postponed. Join Us for Adsider LIVE
Over the past couple of weeks, we have been monitoring and assessing the situation around the spread of COVID-19, taking all the necessary measures to ensure health and safety of Adsider Conference attendees. 
In line with the guidelines of the WHO and the Ministry of Health of Ukraine, Admixer, together with conference organizers, decided to postpone Adsider Conference to Autumn 2020. All our attendees and partners are welcome to join us then. We'll notify you of the new dates soon. 
If you can't make it this autumn, we'll provide 100% refunds for the tickets and sponsorship сontributions. 
We regret this turn of events. We had a mission of sponsoring a truly international AdTech forum, turning Kyiv into a digital advertising hub of the Eastern Europe. Yet, we cannot remain indifferent to the global health crisis and put the safety of our guests, partners, and employees at risk. 
We go online
We stick to our mission of spreading knowledge and expertise even under such grim circumstances. Adsider Conference assembled a team of remarkable speakers, and won't let their industry insights remain undiscovered.
For this reason, we decided to conduct the first online programmatic conference Adsider LIVE on May 21. 
Join us for an 8-hour online event, with speakers from Kyiv, London, Tel Aviv and Munich broadcasting live through an online platform. You'll be able to discuss all the topics and get in touch with speakers through the online chat and Q&A. All the speeches will be recorded and available after the conference. 
Tune in for 14 industry-specific speeches from the world's top AdTech and programmatic experts. The online conference will focus on two broad topics. 
Track 1. Programmatic advertising in the post-cookie era
The speakers will unravel key insights on:
How different market players will adapt to the post-cookie era

New methods of identifying users in the absence of cookies

Guidelines for publishers on how to prepare to post-cookie era and become less dependent on Google

Solving targeting, trust and brand safety issues with contextual targeting
Track 2. New ways of app and game monetization
Plug in to get a comprehensive overview of the AdTech landscape and the latest digital advertising trends:
In-app and in-game advertising market overview 

Programmatic model of in-app advertising 

Tips on building your own DMP to implement a data-driven strategy
Adsider LIVE will familiarize you with the most recent developments in  AdTech, i.e. strategies and technologies that will dominate the industry for the next couple of years. 
Our event will give you a unique perspective into programmatic market and a profound understanding of its dynamics. 
Adsider LIVE will be relevant for advertisers, ad agencies, publishers, media, app developers, and tech vendors. 
Register now to strengthen your programmatic knowledge without leaving home on May 21.