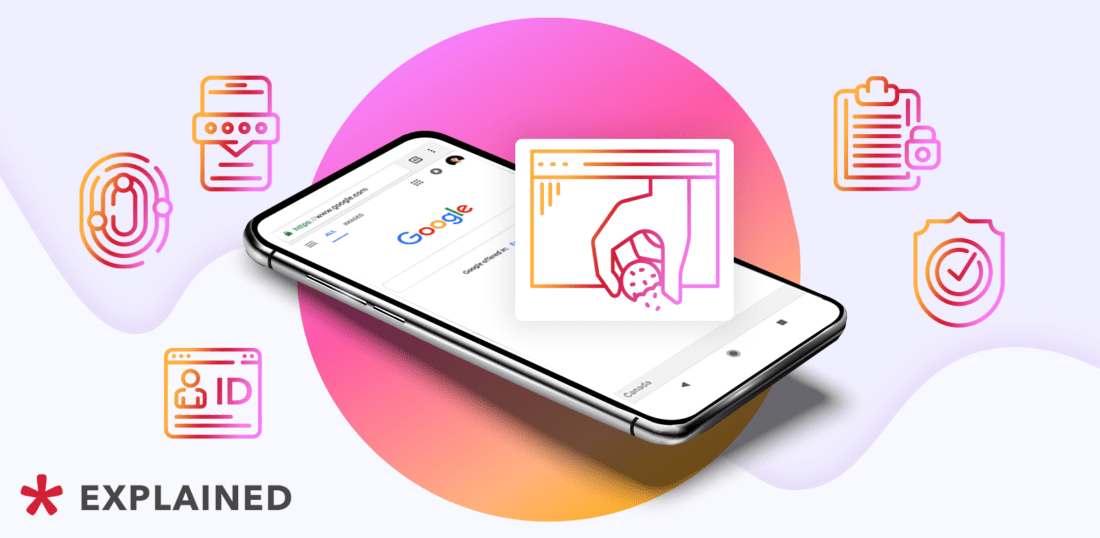 Cookie Alternatives for Mobile Advertising [Updated]
While mobile usage expands exponentially, digital advertising has to adapt. Why cookie files are an issue and what is the answer to it?
Latest figures on mobile Internet usage
Here are some Internet usage stats for 2021:
60.1% of the population are Internet users

66.6% of the population are mobile users

92.8% of users access the Internet via mobile devices

mobile devices account for 54.18% of the whole web traffic, while tablets take another 3%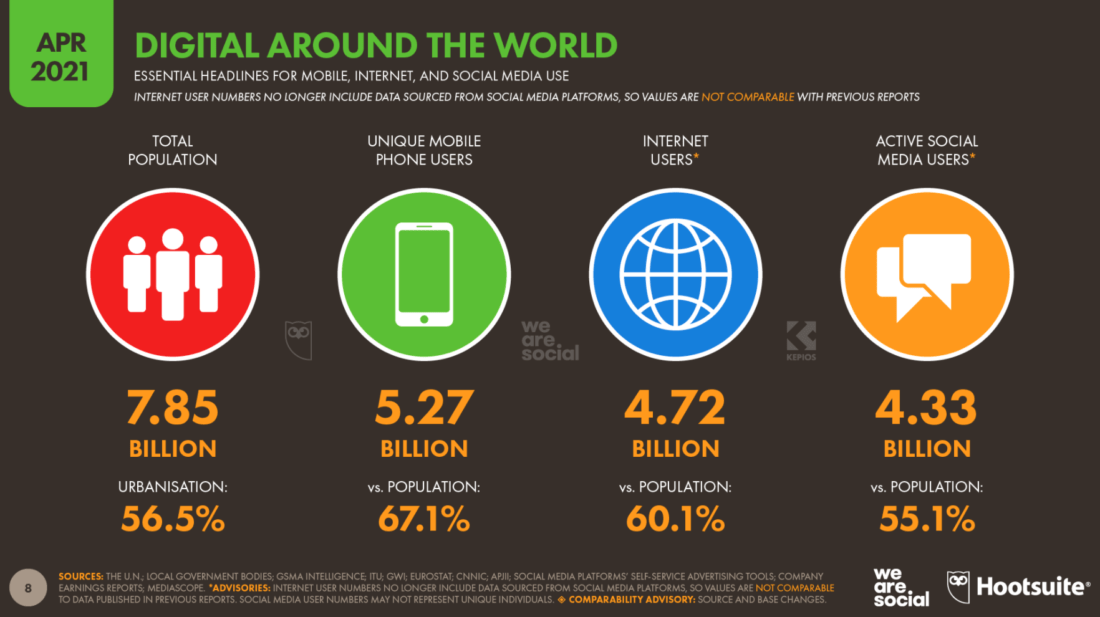 Each ad campaign planning includes mobile adaptation. New specific mobile ad formats appear. Like vertical video ads, that got popular due to increased consumption of the content on vertical smartphone screens and rising popularity of Stories format across social media. Apart from that, there are a bunch of mobile rich media ad formats that boast better engagement and conversion rates.
Yet, the question remains: how to identify users across mobile devices for precise ad targeting when Apple has limited its mobile identifier (IDFA) and Google's going to cancel 3rd-party cookies in Chrome starting 2022? Let's find out.
What are cookies on mobile devices?
Mobile cookies are user identifiers stored on a user's device when they visit a website and used to track their activities across websites and apps.
If a user visits site X and their device stores cookie-file X, then we're talking about 1st-party cookies, i.e. identifiers issued by the website publisher. In the same scenario, if a device stores cookie-file Y, then it's a 3rd-party cookie, set up by an external platform that advertisers use to show personalized ads.
The mechanism of cookies is pretty much the same on desktop and mobile devices, yet mobile cookies are prone to specific issues.
Flaws of cookies on mobile devices
There are some troubles associated with mobile cookies, which make them less effective than desktop files.
Webview. This is a technology used by mobile apps to show online content and save cookies. Since each mobile app and browser has its own webview, tracking users across apps and browsers becomes problematic.
Different devices. Whilst many users have multiple mobile devices in use (e.g. multiple smartphones and a tablet), identifying them with the use of mobile cookies becomes practically impossible.
3rd-party cookie phase-out. Once Google cancels 3rd-party cookies in 2022 (following Firefox and Safari that phased them out a few years back), identifying users this way will be impossible. Publishers, however, will still be able to use 1st-party consensual data to save user preferences and track the activity across their platforms.
Cookie alternatives on mobile
1. Mobile device ID
An example of this would be Apple's Identifier for Advertisers – IDFA and Android Ad ID, which provide advertisers with user behavior and interest data for targeting.
The recent update of IDFA has shaken up the app industry — now each app has to receive an explicit user consent to continue tracking them across websites and apps. On average, only 26% of users agree to be tracked. Moreover, cross-device tracking is also an issue.
2. In-App ID
When a user downloads an app, they are assigned a unique in-app ID, which deals with authentication and can, for example, save progress in a mobile game. Previously, such identifiers were considered useless for advertising and were only used to personalize the in-app user experience.
Using in-app IDs, developers can segment their users and offer advertisers more targeted impressions.
Mobile games can provide segments of "users who spend more than 2 hours in-app" or "users who frequently make in-app purchases".
These segments are in high demand from other game developers who, after the IDFA update, will lack targeted inventory for CPI ad campaigns.
3. Universal ID
Universal ID is a tech solution that allows tracking users with 1st-party IDs (1st-cookies and encrypted email or phone number collected during registration) across different platforms and devices.
After the cancellation of 3rd-party cookies, this will be one of the few opportunities for publishers and app developers to prevent ad budgets from being reallocated to walled gardens (large tech corporations) that collect a lot of audience data.
Admixer ID
Admixer has developed its own solution, which helps publishers and app developers to save ad revenue after the phase-out of 3rd-party identifiers, and advertisers to retain targeting and attribution capabilities. It is based on the universal identifier Admixer ID.
Admixer ID allows you to identify users across different browsers, on different platforms and devices without 3rd-party cookies. User data in Admixer ID is obtained with their consent and is securely encrypted.
4. Single sign-on
Companies like Facebook, Twitter, and Google let users log in with the same credentials. It helps track their visits to major sites and apps from different devices.
5. Device fingerprinting
Users get recognized by the set of the data from their devices: device type, OS version, IP, browser settings, plugins installed, and so on. Once again, different devices could be linked to the same profile.
Another downside is that such tracking is impossible to opt out of, which contradicts the privacy legislation in place (e.g. GDPR). Fingerprinting is clearly not going to stay with us for much longer because many browsers are already implementing measures that limiting the method.
6. Statistical ID
This method uses the set of device attributes (OS version, browser settings, IP address, language, date and time settings, etc.) to build an identification algorithm. Its distinct feature is that it's based on probability which makes it pretty vague.
7. HTML5 cookie tracking
It's similar to the desktop regular tracking. The method uses the small file saved in HTML5 storage of the device. Such tracking could only work with the browser open to store the HTML5 device ID which makes it user-hostile when it comes to in-app experiences. Therefore, the identification method has been rejected by Apple.
Because of the disruption in user experience, Apple has already started rejecting apps that include this method of tracking.
Wrap Up
As we see, each method has its flaws. The need for a universal solution remains.
What the specialists really need now is a method that allows for constant tracking, while keeping the user privacy safe. Its cross-device nature is a must. The number of smaller devices, that users will wear, is expected to grow. Smartphones, smartwatches, tablet PCs – typical modern users surround themselves with all kinds of mobile devices. As the person shifts from one to another, it's still the same consumer.