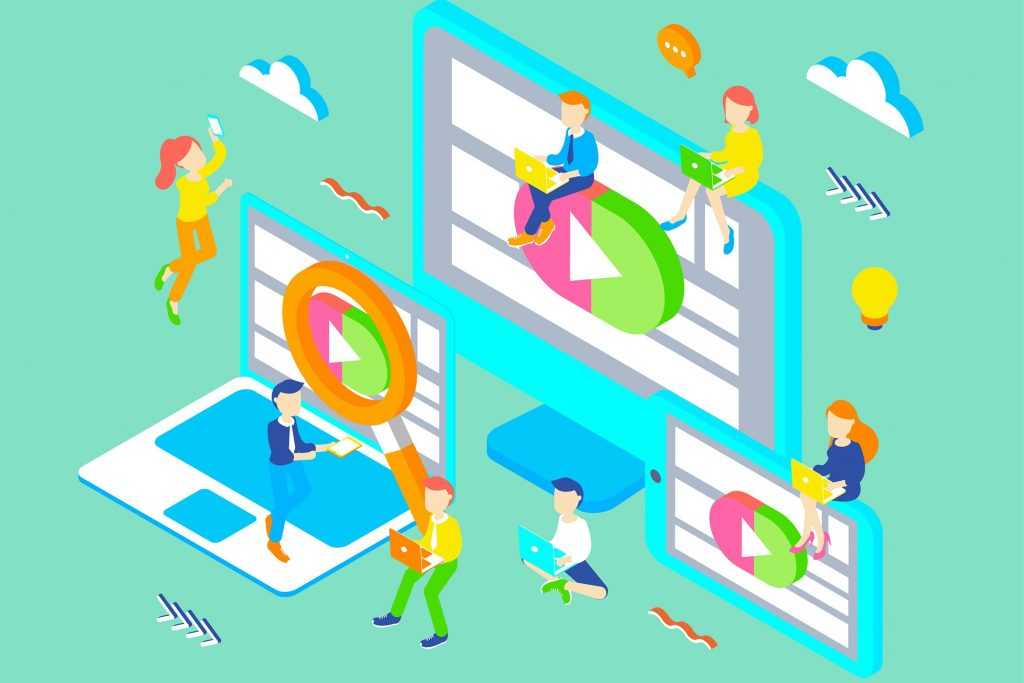 Find your best way to effective video monetization
According to numerous surveys, customer engagement into video content is totally outnumbered compared to any other content type. Here are several recent stats proving that, and encouraging publishers who're already on the curve with video content:

Sure thing, what you want is not just being aware how profitable the opportunity is, but rather know how to maximize that profit in your business.
In this article, we'll lead you through 3 ways on how you can drive your online video business and increase monetization: via YouTube-like platform, HTML5 video players, and all-in-one video platforms.
#1 Monetization through YouTube
Since YouTube has released the player for publishers, in 2016 several giants like The Washington Post, Vox Media, Inc., and several others have been relying on YouTube to support their video news and content distribution.
YouTube has claimed its player to bring publishers more control and maximizing their revenue. However, several media executives representing big holdings and adopting a YouTube player, don't sound too enthusiastic.
Here's what they say on the major benefits and downsides and what's worth considering if you choose this platform as you core monetization platform:
Pros

✓ Free and secure
YouTube is offering the player and its services for free and ensures publishers with a safe medium for placing their content.

✓ Backed by YouTube
Placing video content on YouTube means you don't have to worry about attracting advertisers. Instead, the platform takes care of showing ads across your content.  

Cons

✗ Doubtful efficiency
Yet, the deal is not 100% profitable for publishers. The YouTube player depends on Google to sell remnant video inventory, which is fine, except for the fact that publishers get way lower rates with YouTube comparing to what they could get with another player.

✗ Ad revenue split
After low rates for longtail inventory come high commissions. From various perspectives, you might have to pay fee at least 15-20% higher than average market revenue share.     
The bottom line: In spite of sweet promises and free access to ads tools, there are pitfalls and downsides in this model. By picking YouTube as your primary platform for monetization, be ready to share high % of your revenue with YouTube.
#2 Monetization via HTML5 video player
As an alternative to the YouTube-like model many publishers prefer to host their video content independently and display it through HTML5 video players integrated into their websites or platforms.
Traditionally video players had just one job to do, play the content with basic navigational controls. Today, they have evolved to cater many more functionalities apart from playing a video.
Here are the major advantages and drawbacks when it comes to monetization through HTML5 video and audio players:
Pros

✓ Using for free
A market of HTML5 video players is huge and offers you options from paid and freemium to 100% free and even open source versions.

✓ Customize & configure
Most players provide at least basic branding options and allow you to set up skins, player buttons, and video settings.

✓ Supporting a wide range of formats
From player to player supported formats may vary, but most of them support HLS, VAST 3.0, and VPAID 2.0.

Cons:

✗ No monetization toolkit
When it comes to ad capabilities, HTML5 players fail. Normally, they don't have any built-in tools to set up monetization. So, you'll have to seek for and integrate some tech solutions by yourself.

✗ No hosting for media assets  
Another pain in the neck you'll have to cope is finding the hosting to store all your video assets and ad creatives.

✗ Poor support
There's nothing wrong in picking free or open source player. Yet, you shouldn't expect too much. Most likely you'll get low-to-no support when something goes wrong or you'll need any advancement.
The bottom line: HTML5 video technology advanced considerably since the era of flash. But, player alone is far from the perfect option for monetization – that's what you'll have to set up by yourself.
#3 All-in-one video monetization platform
Finally, let's take a look at comprehensive video platform. Basically, a video platform is your 3-in-1: a customizable HTML5 video player, video content hosting, and monetization toolkit, altogether letting you create a steady profit.
Here is what you can get by leveraging a video platform:
✓ Hosting for media assets
A good platform should provide the hosting for the video content, let link it with the player, create playlists, and allow to embed player with content  into the website fast and easily.
✓ Monetization
Normally, video platforms offer integrated demand sources to provide you with nearly 100% fill rate. Earning this way and leveraging demand provided by video platform allows you to save expenses for technology.
✓ Adding own demand sources
Along with access to integrated demand sources, video platforms should also offer an opportunity to plug partners` ad exchanges and DSPs.   
✓ Ads settings and scheduling
A video platform should also let you easily schedule displaying of ads, set up the number of it in one video, and offer detailed reporting showing the performance of both, video player and advertising.
✓ Transparency and control
With video platform, you get the full transparency and control, like for real. For instance, if you leverage Player.best by Admixer, there are several affordable billing models for you to pick:
pay fixed rate according to ad impressions and leverage Admixer demand sources

pay-as-you-go with CPM model

or try it mixed
Whatever billing model you choose, it's you who plan and manage your earnings and technology expenditures.  
✓ Content quality
An important note: reliable video platforms validate the quality of the content, as it's directly linked to hosting and advertising. So, make sure the content you provide is legal, compliant with policies, and doesn't contain any offensive or fake elements.
The bottom line: when you need to take over control of your video content and its monetization, increase your ad revenues, and manage it all in a single interface, all-in-one video platform seems a decent solution.  
Final thoughts
There are different ways and technical means to build and monetize an online video.   Of course, it's you who picks the way depending on your goals and budgets.
Yet, if ad revenue is your main focus, we suggest considering all-in-one video platforms that offer everything you need in one solution: earnings control, smooth video services, and reliable technologies.
If you're exploring platforms for video monetization, check how Player.best by Admixer can help you. Send a request and give a try with beta version Elena Podshivejt: epodshuvejt@admixer.com