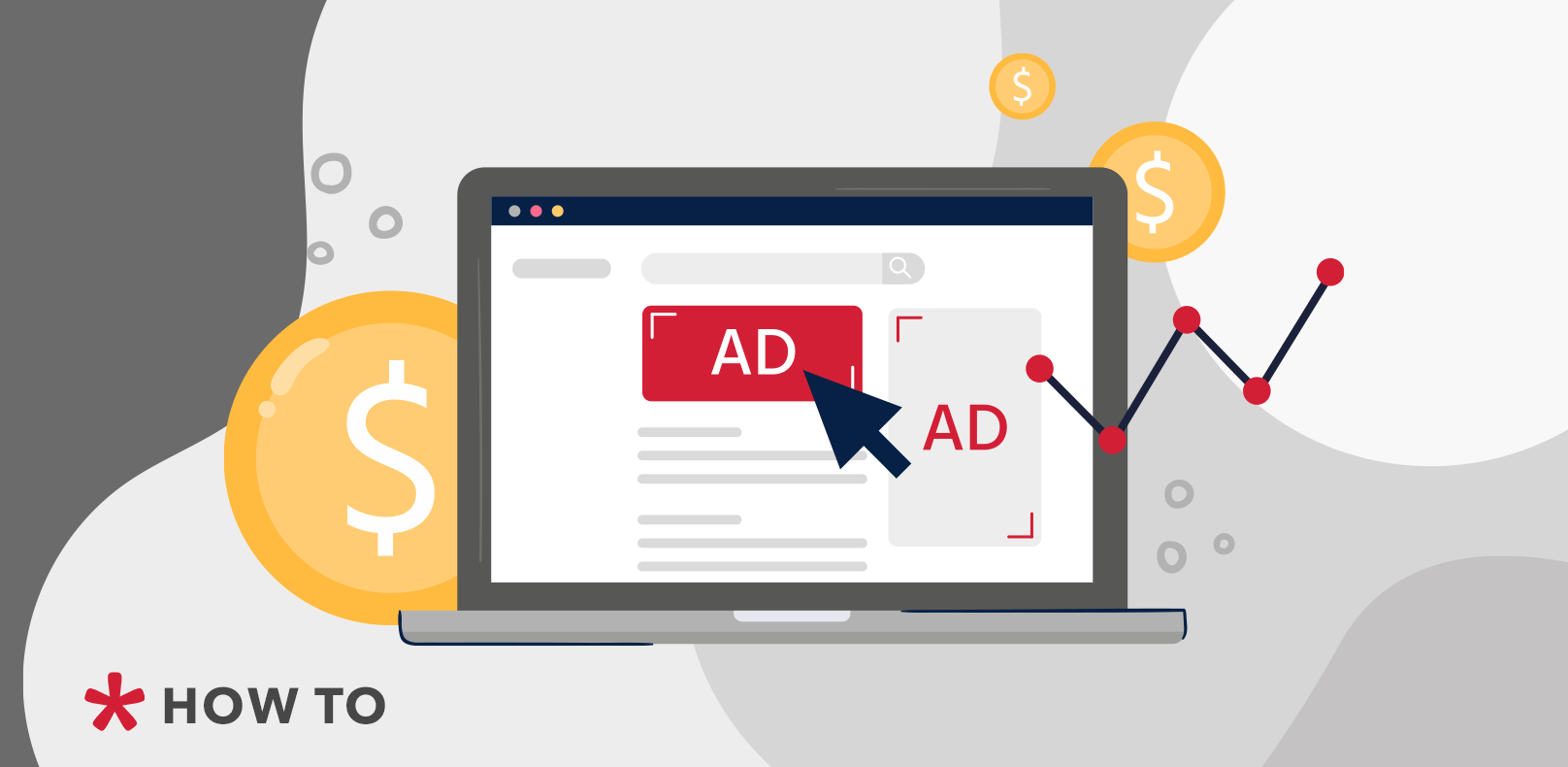 How to Sell Advertising Space in 2021. A Guide for Web Publishers
Perhaps you started your publishing journey as a blogging enthusiast or developed a website for your company, club, or organization. Then, you noticed that your site started to generate considerable traffic and began to wonder how you can monetize it.
You are thinking in the right direction. If your website has attracted a large enough audience – it is an asset that can generate stable income. The most intuitive solution is to figure out how to sell advertising spaces on your website. The digital marketplace offers several models to sell advertisements; each has a different monetization method and technical requirements.
In this guide, we will analyze various methods for selling ad spaces and lay down requirements for putting ads on the website.
1. Programmatic advertising
Programmatic advertising is the process of selling ads online through automated platforms.
Ad spaces are traded in real-time auctions, making advertisers compete for the impressions, maximizing publishers' revenue.
Advertisers bid at individual impressions instead of buying blocks of advertising. At the same time, publishers receive real market value for their placements and earn more for audiences that are in demand.
Ad server
To start putting ads on your website, whether directly or programmatically, publishers need to partner with a reliable ad server.
An ad server is a gateway to impression monetization and managing ad spaces. The ad server generates a tag that is installed on the web page to serve ads and receive ad requests.
With ad server, publishers connect to advertisers via ad tags and sell their inventory via waterfalling. They have to set up campaigns and upload creatives manually.
SSP
Publishers can also add the partner supply-side platform (SSP) in the interface of the primary ad server to sell remnant traffic and connect additional monetization sources.
SSP adds the publisher's ad space to the list of inventory it offers to advertisers. When a user visits the publisher's website, the ad tag passes the ad request to the SSP, informing it about the user and his characteristics, to match it with an appropriate ad from the advertiser. The ad spaces are then auctioned off programmatically to interested parties.
Connection to SSP allows publishers to access various programmatic selling methods, including open RTB, header bidding, or private marketplace.
More on programmatic buying methods, and fundamentals of the ecosystem you can read in our programmatic guide.
Ad network
Publishers that desire a more hands-on approach, collect data, and want to sell narrow audience segments to more brand-safe advertisers can also consider connecting to an ad network. Ad networks facilitate communication between advertisers and publishers. These are not just intermediaries between 2 market players, which brokers the ad deals. They are comprehensive platforms that have data management and creatives management capabilities that allow them to better serve the market.
Modern ad networks usually concentrate on a specific inventory, the so-called vertical ad network. They choose to specialize in particular content topics or cater to certain demographics or GEO. Since ad exchanges and SSPs already cover the basics of the media trading market, ad networks concentrate on the premium inventory. New York Times and Forbes trade their audiences via ad networks.
Waterfall vs. Header Bidding
The default ad trading strategy has always been connecting demand partners with html codes through the waterfall model, offering traffic in turns, usually first to direct advertisers, then to agencies, and then to ad networks.
This model turned out to be difficult to scale and had several significant limitations:
traffic loss on commutations;
long chain of traffic transmission;
backfill losses;
missed high stakes;
complex management and analytics.
Through the years the programmatic market evolved, and demand dispersed across different platforms. Ad networks that guarantee ad space occupancy may not always offer a good price per impression. Now to ensure an appropriate fill rate, publishers have to deal with multiple demand partners, while html codes can hardly deliver.
Connecting tags of several systems increase the loading time of the creative, and the chains of server requests may not have time to display ads. Therefore, savvy publishers are connecting a more advanced technological solution – header bidding.
Header Bidding is an automated auction technology that allows sites to receive bids from multiple advertisers at the same time. HB is a great tool to increase competition for ad space and therefore average CPM and website revenue.
Requirements for publishers
SSP usually have a distinct set of requirements to join their network of publishers and sell inventory programmatically. For instance, to apply to Google Adsense, your blog must be active for at least six months and attract around 250 unique visitors per day. The majority of the website's visits must come from the United States, the United Kingdom, Canada, Australia, and European countries.
To join Admixer.SSP, publishers need to have appropriate content without references to gambling, adult content, etc. It needs to have at least 1 million visitors a month, have a bounce rate lower than 50%, and have only licensed content without copyright infringements.
2. Direct-sold ads
Publishers that are still growing their traffic, or desire to exercise greater control over the ads displayed on their website can sell their ads spaces directly to advertisers.
This model does not require an intermediary such as ad network or SSP, and allows publishers to establish direct relationships with the brand, and not to share the commission with anybody. Direct sales allow publishers to strike long-term partnerships and reserve blocks of ads for specific advertisers.
The only pitfall is that selling ads directly entails finding advertisers manually and individually negotiating terms with each of them. This process requires a designated salesperson, which can be burdensome for small and medium-size publishers.
How to find direct advertisers
Publishers that work in a distinct content niche are better positioned to find direct advertising deals. They should explore media in the same content categories and investigate brands and companies that advertise with them.
Finding direct advertisers is a full-scale sales operation, that includes generating leads, making cold calls or cold emails, and reaching out to potential partners.
How to attract direct advertisers
Publishers increase the appeal of their inventory by offering advertisers a media kit. It should include site analytics, with page views and bounce rate, distinct user segments, reach, and engagement, so advertisers can determine if the ad space is fitting for them.
3. Affiliate marketing
A more straightforward way to start earning with your media asset is to join an affiliate program.
An affiliate is a promoter who places an affiliate link on their blog or social networks and helps businesses with conversions. Not only individual bloggers but also big companies and content platforms can be affiliates. As a rule, these are bloggers or content creators operating in the industry related to the product they are advertising. Their readers and the advertiser's target audience overlap, so the promotion happens organically. For this reason, you must choose an affiliate program that can be beneficial and interesting for your site visitors.
Affiliates work on performance-based models, with different goals for conversions. The models are set by the advertisers and differ depending on their goals:
Affiliate models
An affiliate receives commissions only when a visitor becomes a consumer and makes the desired action. This arrangement can include form submission, a pre-order, clicks, or sales. In performance-based advertising, you get paid only if a visitor does what is required.
Several models help measure the results :
Affiliates get paid for leads. That usually includes signing up for a free trial, contacting the representative, etc. In this model, the advertiser does not measure the conversions and the quality of the lead. In addition, it is usually used for expensive products and services, with a multi-step buyers journey and heavy involvement of sales representatives.
Affiliates earn commissions when they generate a sale. This model is commonly used for all kinds of products and services. The affiliates get paid a commission from every sale they attract through their tracking link.
Affiliates get paid for the clicks. This happens, regardless of whether a submission or sale occurred. This is a pretty rare arrangement since it is a risk for an advertiser, mainly because not all clicks help generate leads.
Recommendations for web publishers
Regardless of the method you choose for selling advertising spaces, there are several industry standards and best practices, which you can implement to attract credible advertisers and maintain your reputation:
Transparency
Your site needs to be transparent to the general public with credentials and contact information listed on the website's main pages. Additionally, it would be best if you communicated all of your key metrics to advertisers openly.
Digital advertising is plagued with unauthorized resellers, fraud related to domain spoofing, and security breaches. As a result, advertisers waste up to 15% of their budgets on the unknown delta in the supply chain.
To remedy this situation, IAB recommends publishers to host ads.txt, a file with verified sellers of the publisher's inventory. This technology allows advertisers to detect unauthorized resellers and prevent fraud in the early stages of programmatic buying.
Content
Producing relevant original material should be the biggest priority for web-publishers. Advertisers prefer a narrow-focused website that highlights particular topics, such as sports, lifestyle, parenthood, etc.
NOTE: advertisers usually blacklist sites related to gambling, tobacco or alcohol, weapons, or contentious political topics.
The website should contain a reasonable amount of materials, at least 25-30 pages of articles, reviews, or blog posts.
Another excellent content strategy is producing video content. Video is one of the most sought-after ad inventory nowadays. According to eMarketer, nearly 50% of programmatic budgets are spent by advertisers on video ads, both on desktop and mobile.
Design
Visual elements and layout of the web-page is the first thing that readers notice about the website and form a lasting impression. Your site needs a professional design visually compelling to your target audience. It can be varied for different demographics and regions, so don't blindly copy the competitors' example and meticulously research your niche and audience persona. Your website should have a clear, easy to navigate structure, which provides a seamless user experience.
When considering different ad serving solutions, take into account how it will affect load time and page latency. Another vital factor is website compatibility with mobile and tablet, two booming mediums in digital advertising.