Meet Admixer at WEBIT.FESTIVAL Europe
200+ global thought leaders, 5000+ attendees from Fortune 500 companies, Major Brands, Policy Makers, Most Innovative Founders, Scientists and Hottest Startups will be there. On April 19-20th we will be at Sofia, Bulgaria.
Admixer team will participate at the Webit as an exhibitor. We want to share our story and present our solutions for digital ad management globally. If you are a publisher or advertiser/agency planning to attend the Webit, you'll have the opportunity to see first-hand how it can benefit your business.
It's easy to find us: in front of the entrance of Marketing and innovation summit on the left.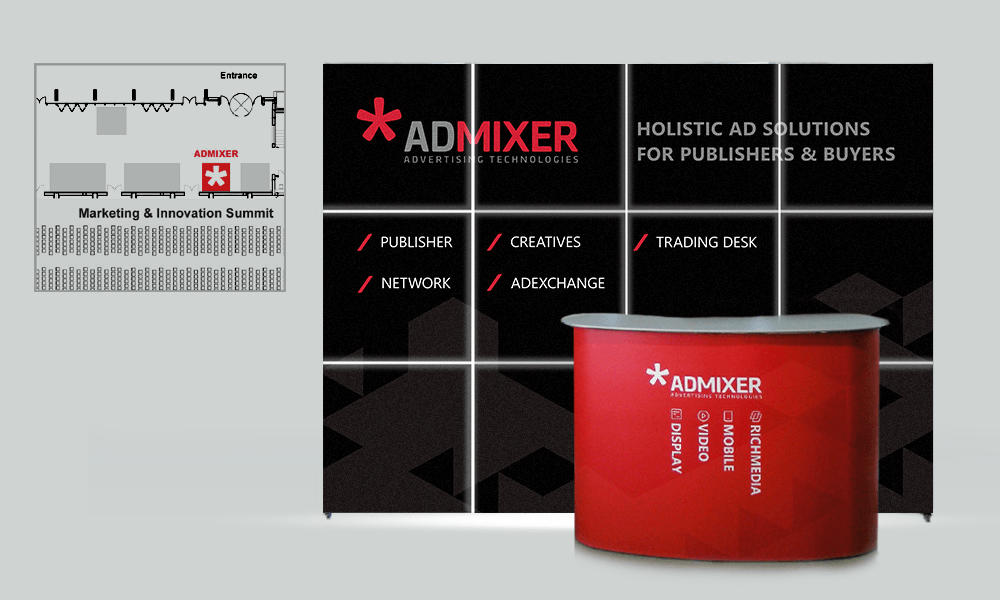 We are looking forward to a productive event. See you all there!