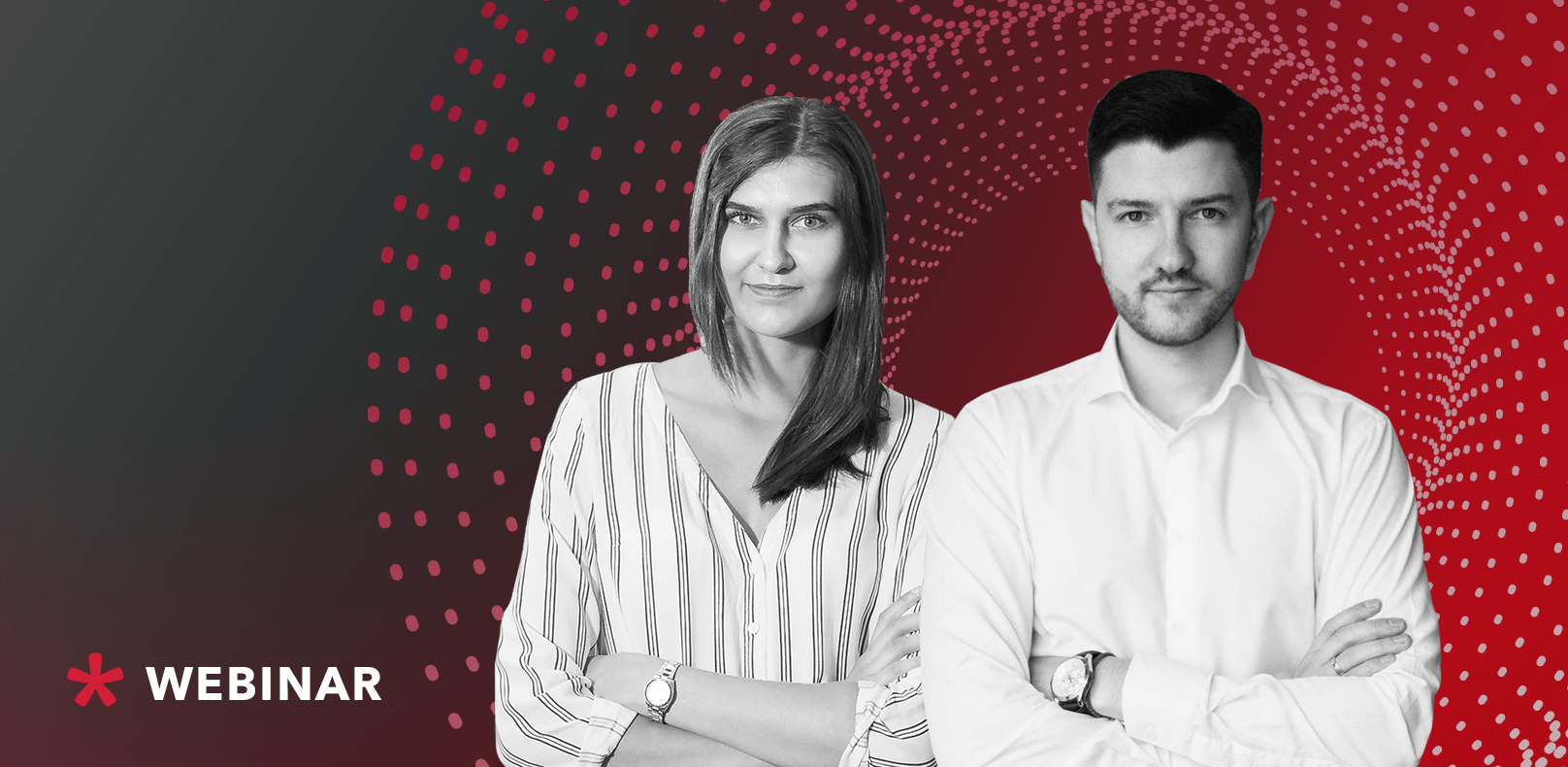 How to Make Your Native Ads Drive Results in 2020? [Webinar Highlights]
On April 22, Admixer Academy hosted a webinar "How to make your native ads drive results in 2020". Oleg Sokolan, Director of Demand at Admixer interviewed Paulina Kluska, Supply Manager at Voluum DSP.
During the webinar, Paulina Kluska shared her take on the current state of native advertising and provided recommendations on how advertisers can improve the performance of their native ad campaigns. We're sharing the key takeaways from the webinar.
Watch full webinar
What's native advertising?
Native advertising is paid ads that are made to look like an organic part of media or content they appear on. While banner ads are easily identifiable on the webpage, native ads merge into the website or app and seamlessly integrate into the online experience.
3 major types of native ads
1. In-feed ads
In-feed ads are native ad units placed between the page content to resemble the website environment and not to disrupt users from browsing the website. The most common example is an ad on Facebook or Instagram that looks exactly like the content posted by users.
2. Search & promoted listings
The service allows advertisers to put their products in front of more buyers when they're actively searching for products. Promoted listings are common on classifieds or online stores, where a promoted item blends in the organic search results and is displayed before them.
3. Content recommendations
It is a widget integrated into the content on the main page that mimics the appearance of the editorial content feed and links to the promoted website. A good example is the Recommended section on the news website, where one of the articles is actually an ad.
Native advertising performance
Historically, native advertising has been the most efficient in Health and Beauty, Finance, Gaming, Gambling, and Dating verticals. These niches provide high payouts and easy to target audiences.
In-feed ads have always demonstrated the strongest performance since they are the most user-friendly and look similar to Facebook or Instagram posts. In-feed ads don't disrupt the user experience and place advertising messages tacitly unlike flashy banners.
Native in-app ads are exceptionally strong in Tier 1 and Tier 2 countries in the verticals related to Health and Beauty, Gaming, Dating, and Trading.
When it comes to mobile web, native ads provide options for granular targeting and can be tailored to any interests, geographical location, and demographics.
Native ads on the desktop web are the most effective in the Gaming, and Health and Beauty verticals.
Key native ad metrics
Since native advertising is centered around performance, eCPA is the most important metric for the advertisers. Depending on the offer, you can track cost-per-lead (CPL) or cost-per-sale (CPS) metrics. However, there are certain metrics that should be taken into consideration, regardless of the offer type.
Even if the campaign has just started, advertisers need to pay attention to click-through-rate (CTR) and cost-per-click (CPC). If you see low eCTR or high CPC on placement, you can optimize it by pausing the underperforming segments.
A good eCTR for native ads is above 1%. As a rule, eCTR from in-app advertising is higher than from desktop or even mobile web traffic. Gaming native ads usually demonstrate the highest eCTR.
Recommendations for advertisers
1. Test the traffic and optimize
Use split tests for your traffic, utilize whitelists and blacklists to find the best performing segments and placements.
2. Update ads frequently
Add new images and headlines to bolster the performance of your ads. There is a strong correlation between regular ad refreshments and the native ad performance.
3. Scale the profitable segments of traffic
If you see that you have much better performance on the specific OS or with certain types of sites, try to be more competitive and invest more in this medium.
4. Improve your landing page
The ad copy is not the only thing that needs refreshments. Work on the whole user flow of your landing page, its layout, and design. If you see good CTR on your ad that does not translate into good CTR on the landing page, you should consider updating the page, its CTA buttons, localization, etc.
5. Choose effective ad placements
Native advertising shows robust performance on news sites, apps, messengers, and social portals which attract the largest audiences. Widgets on such placements are well-exposed, which is superb for native advertising.
Another area for growth is TikTok, which has hit 1.5 billion total downloads across Google Play and App Store. It has a broad audience and extensive possibility for native advertising, especially of e-commerce products and gadgets.
Recommendations for publishers
1. Put visible widgets
Put widgets in the most visible part of the interface, whether it is an app or a webpage.
2. Mind resizing
Resizing is the most frequent reason for bad ad performance. Publishers shouldn't put a native ad into a banner if there is no proper configuration for the resizing of native ad assets.
A native ad may often have all assets, including a headline, icon, description but wrong resizing will make it not clear or even visible for the user.
Conclusion
Consumers are overloaded with digital ads, and frequently turn a blind eye to their messaging (so-called banner blindness). That's why native advertising is gaining momentum. Native ad spending in the US is expected to grow by over 20% in 2020, reaching a total of $52.75 billion.
It is less intrusive than any other ad format and more trustworthy than forceful banner promotion. Native display ads are viewed 53% more frequently and receive a 60% higher click-through-rate (CTR) than typical display ads.
The format is vastly beneficial for publishers as the demand for native inventory increases. Native advertising doesn't irritate users and gets higher rates of engagement, which in turn drives higher CPMs and revenue for publishers.
Watch full webinar
If you want to start promoting your products with native ads, contact Oleg Sokolan, Director of Demand Partnerships at Admixer: olegsokolan@admixer.com.
If you want to monetize your website or mobile app with native ads reach out to Elena Storchak, Director of Supply Partnerships at Admixer: estorchak@admixer.com.