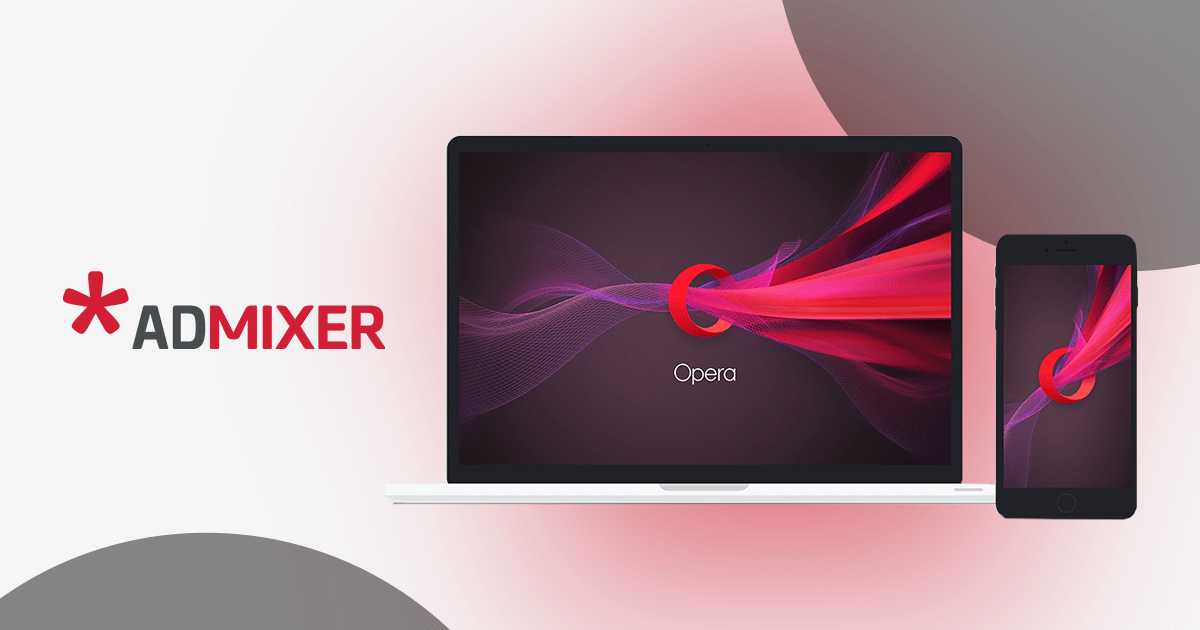 Admixer Is Now Offering Opera Ad Inventory
Admixer.SSP has recently partnered with Opera, and now offers its diverse ad inventory for programmatic buying. From now on, brands and agencies that use Admixer.DSP can programmatically buy Opera audiences through native ads.
Learn more about Opera audience and benefits for brands.
What is Opera?
Opera is a Norwegian software company known for its flagship Opera family of browsers.
It has 20 years of experience delivering excellent browsing experience for their customers and over 350 million users worldwide, both in mobile and desktop.
Opera is continuously evolving to adapt to the changing needs of the users. For instance, the recent browser updates include instant access to VPN, crypto wallet, and ad blocker without any additional extensions. Another strategic move of the company is making a browser compatible with Web 3, making interactions with DApps seamless.

Opera audience in CIS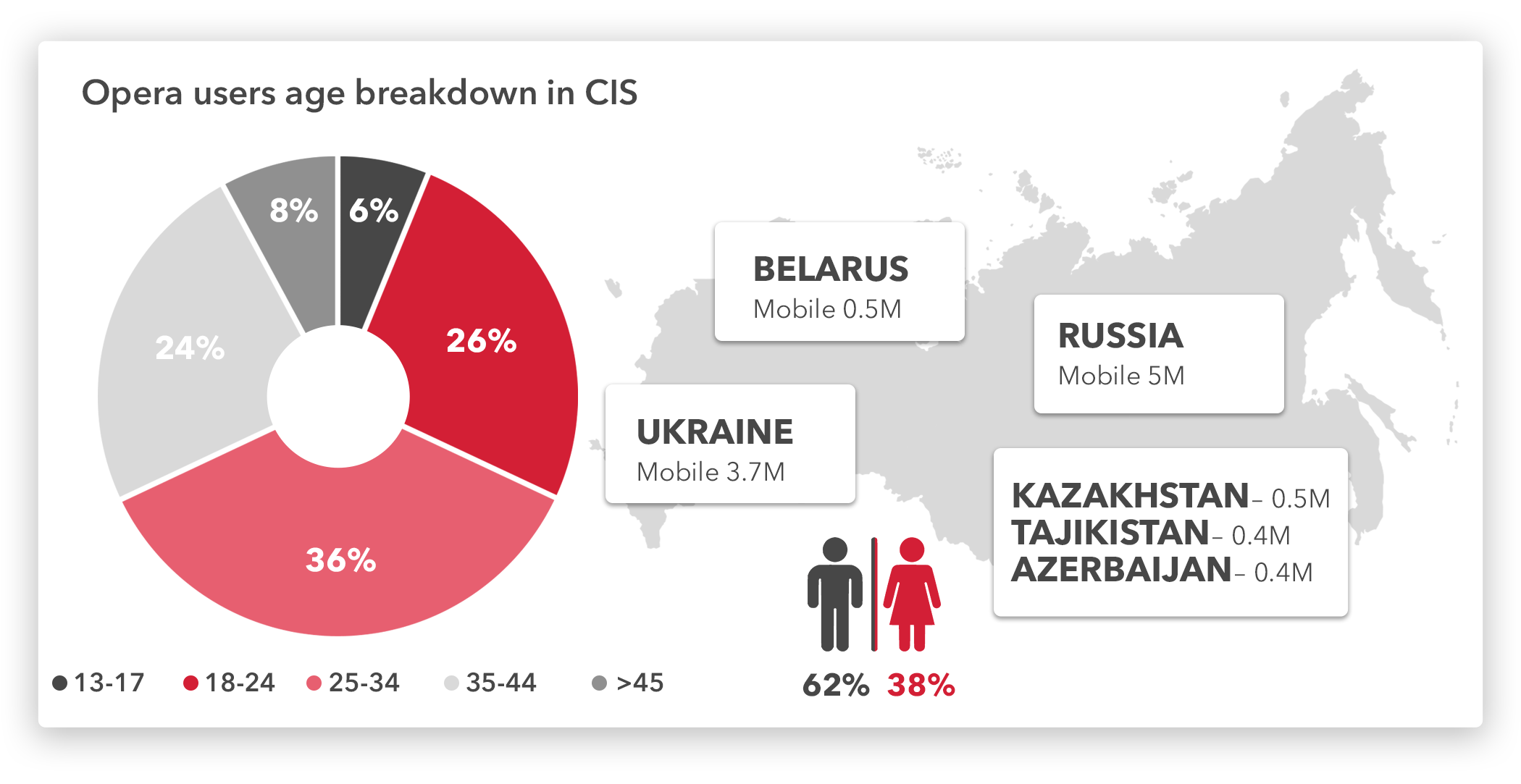 In the CIS region, Opera has a significant foothold with 12 million users. Opera has its own established publisher's brand in CIS, with more than 11 million monthly active users across differentiated products.
Opera's audience in CIS is mostly the young urban population. 68% of users are working adults from 25 to 45 years old; another 25% are between 18 to 25.
Most popular content consumed on Opera:
Entertainment,
Business and Economy,
Technology,
Sport.
Opera products
Opera for PC
Opera for Android
Opera Touch is a companies alternative to Safari, that strives to be the most ergonomic mobile browser for IOS. The app includes Opera's 'Flow' technology which lets a user pass links, images, and notes from their phone to an Opera browser on their computer using a "secure and private" connection.
Opera Mini is another product that is making headway. It is a lightweight browser prevalent in Africa and Southeast Asia and the most downloaded browser in Nigeria, Kenya, and South Africa, according to AppAnnie.
Opera GS is the first gaming browse with unique features and design for the needs of gamers, introduced during the largest gamers gathering E3 in 2019. It received positive revue from the industry and the prestigious Red Dot Design Award. Within a very short timeframe, the browser had already been downloaded over 1 million times!
Ad formats available for purchase through Admixer.DSP
From now on, you can programmatically buy Opera audiences through native ads.
The in-feed card ad, which appears as the content recommendation, can also be placed inside the article page. The ad can be up to 1200 pixels in length and 627 in width and include 100 symbols in the title. It includes a large banner image with a call to action and is available on CPM model.
Success stories
Tata AIG, the leading Indian insurance provider, partnered with Opera to increase the awareness, and generate more leads. Tata was able to achieve the average conversion ratio from visits to leads close to 1% by targeting precise segments of the audience with a combination of Opera native ads.
Mahindra, one of the largest automotive producers in India, used Opera in feed context placements to boost awareness about its new car release. As a result, the campaign reached the target audience and doubled the expected CTR.
Benefits of advertising with Opera
Opera has a distinct well-educated, young, and urban audience. Opera is an underdog in the browsing wars, and users that choose Opera tend to make independent consumer choice, rather than following the mainstream.
The company's browsers allow precise audience targeting based on deep understanding of its users.
Among the advertisers that purchase Opera ad inventory are Coca Cola, Yamaha, Levi's, Decathlon, Flipkart, Amazon, Tata AIG, Edelweiss, Qatar Airways, and other big brands.