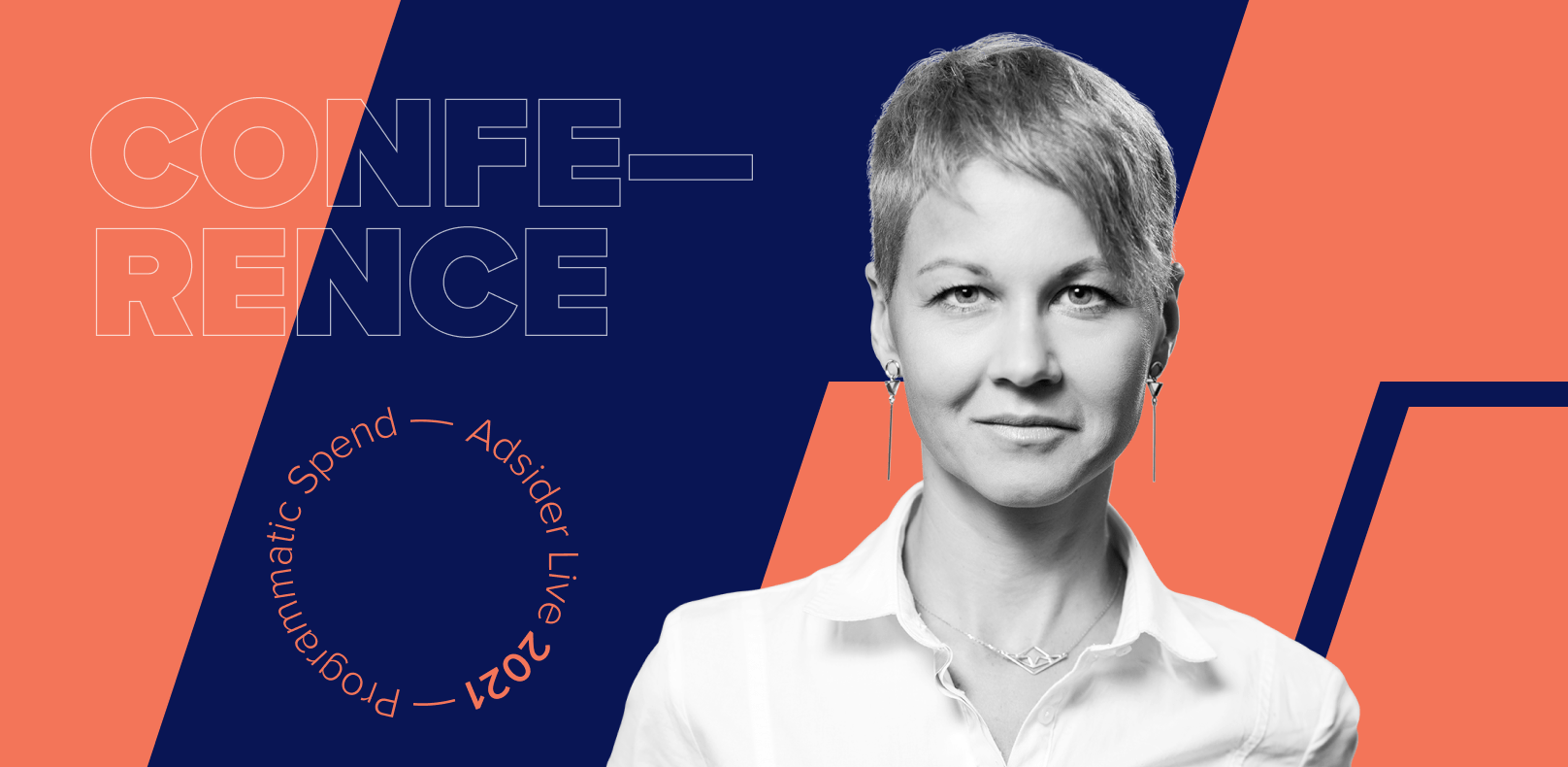 Leveraging Tech Stack for Developing Markets: Main Takeaways from Elena Podshuveit at Adsider Live


On September 16, Admixer hosted Adsider LIVE: Programmatic Spend Conference, where Elena Podshuveit, Chief Products Officer, presented our tech solutions along with case-studies on building an independent local ad ecosystem and gave out tips on how to make it on your market.
Emerging Markets Challenges In 2021

Elena went over the two main challenges for the developing markets which maturing digital advertising:
Inventorial Challenges
The primary challenge is fragmented environments with no interoperability. Buying different types of inventories and digital formats through a single interface can be quite a handful. For instance, platforms with web and in-app ad spaces often can hardly provide CTV or especially DOOH placement.
This challenge is aggravated by the lack of support in local languages by leading adtech providers. Programmatic media buying even through a self-serve platform implies a lot of tweaks, which can't be done without proper communications.
Not all of the mainstream adtech technologies are promptly adopted in the developing markets. For example, header bidding technology, which has been around since 2015, has sluggish adoption rates, despite its countless benefits for publishers.

Operational Challenges
Other drawbacks are mainly operational. First of all, it is a challenge with payments in local currency. Fluctuating exchange rates make ad agencies lose more on the commission and payment discrepancies.

Moreover, being on the verge of cookie death, local players should think about building own 1st party data strategies.
The last challenge is not considered a problem yet, but it has already become a trend. It is a shift in the big brands' media-buying to in-house model, which leads to the exodus of customers from big agencies.



Tech Stack To Build "Independent Garden"
Probably, the safest way to solve this problem and protect your market from the challenges outlined above and from the complete takeover by the Walled Gardens is to build an "independent garden". To build such an ecosystem, consolidate local publishers, tailor ad serving infrastructure, and set your own rules for the market.
Moldova Success Story
Admixer created such an "independent garden" in the Republic of Moldova. Admixer Moldova office was launched a couple of years ago and managed to concentrate major market players on our technology. This dominance allows us to provide unprecedented coverage to advertisers, with the possibility to reach up to 90% of the country's Internet users with precise social-demographic targeting.

20 leading publishers use Admixer.Moldova as monetization gateway and operate on the Admixer ad management platforms. Two biggest digital media houses of Moldova use Admixer.Network as a primary ad management solution for supply and demand side.
Important to note, that building your own ecosystem doesn't imply losing interoperability or dropping existing partnerships. Admixer technologies can be integrated with mainstream ad platforms.
Speaking about numbers, 10 top advertising agencies in Moldova are using Admixer`s platforms for buyers (DSP, Agency Stack). More than 850 ad campaigns for Top brands were launched just during the last year.
Admixer Technologies for Ecosystem-building
To get started with your own ecosystem, first, you need to decide on proper technology. Admixer is a solid option – we provide a wide range of self-serve and managed solutions, act as a revenue consultant, and advisor on inventory efficiency, data, and privacy compliance.
Admixer.Network – enterprise solution for big media houses, publishers, and advertising networks that allow managing supply and demand. This solution is the backbone of the ad ecosystem in Moldova.
Admixer.SSP, monetizes any inventory from SSPs, publishers, and ad networks with brand-safe HB and RTB demand from global advertisers. If your ecosystem lacks the demand from the direct advertisers, you can always plug-in our SSP for better fill rates.
Admixer.DSP allows you to buy inventory from Admixer.SSP, as well as 100+ top SSPs and thematic ad networks: InMobi, Fyber, IronSource, Unity etc. It also gives you access to the main ad exchanges: Google AdX, BidSwitch, Rubicon, etc.

Agency Tech Stack is a customizable white label platform for all layers of buyers that allows advertising agencies to create and make revenue from their own adtech ecosystem.


6 Easy Steps To Start
1. Consolidate media.
Gather all possible media in one place and group it into engaging packages.
2. Enlarge with Programmatic supply.
Access premium worldwide supply and offer tailored inventory suits for different agencies.
3. Manage your data.
Improve your digital marketing effectiveness with precise audience targeting
4. Increase profit.
Set transparent commissions for all parties and earn from tech fees, data and WOW creatives usage
5. Optimize performance.
All the assets to maximize your result, to stay on top of the campaign's performance with precise reports
6. Set own rules!
Customize your tech stack for local language, currency, and financial regulations
To Sum Up
Looming 3rd party cookie phase-out, fragmented inventory, and the rising prominence of the walled gardens puts enormous pressure on the market, but with the right tech stack, thinking ahead market players can turn those challenges to their advantage.
Using our wealth of experience from the emerging markets, we created a customizable tech stack that gives the viable opportunity to cope with forthcoming challenges.