U.S. Internet Ad Revenues Hits New Record in Q1 2016
Internet ad revenue in the first quarter increased for 21% (to $15.9 billion), according to the IAB and PwC's latest data.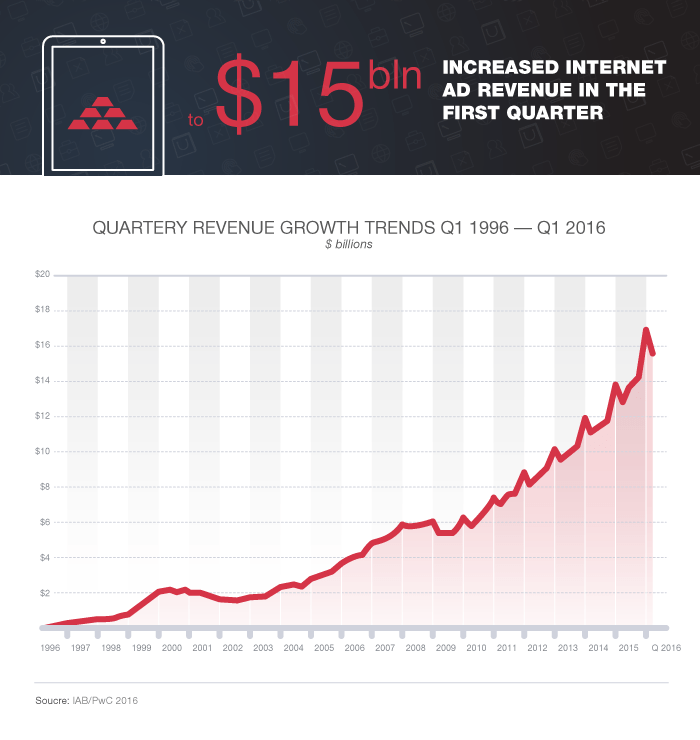 These landmark revenues confirm the growing importance of interactive for brand marketers to reach consumers who are increasingly spending their time on digital screens," said David Doty, Executive Vice President and CMO, IAB. "Last year the industry reached its highest level of investment at over $50 billion, and this first quarter lays the foundation for what could very well be the biggest year yet for digital ad spending.
We have already reported about the astonishing results of 2015. What can be said for sure, adblocking, fraud and other industry obstacles have negative impact, but not crutial.