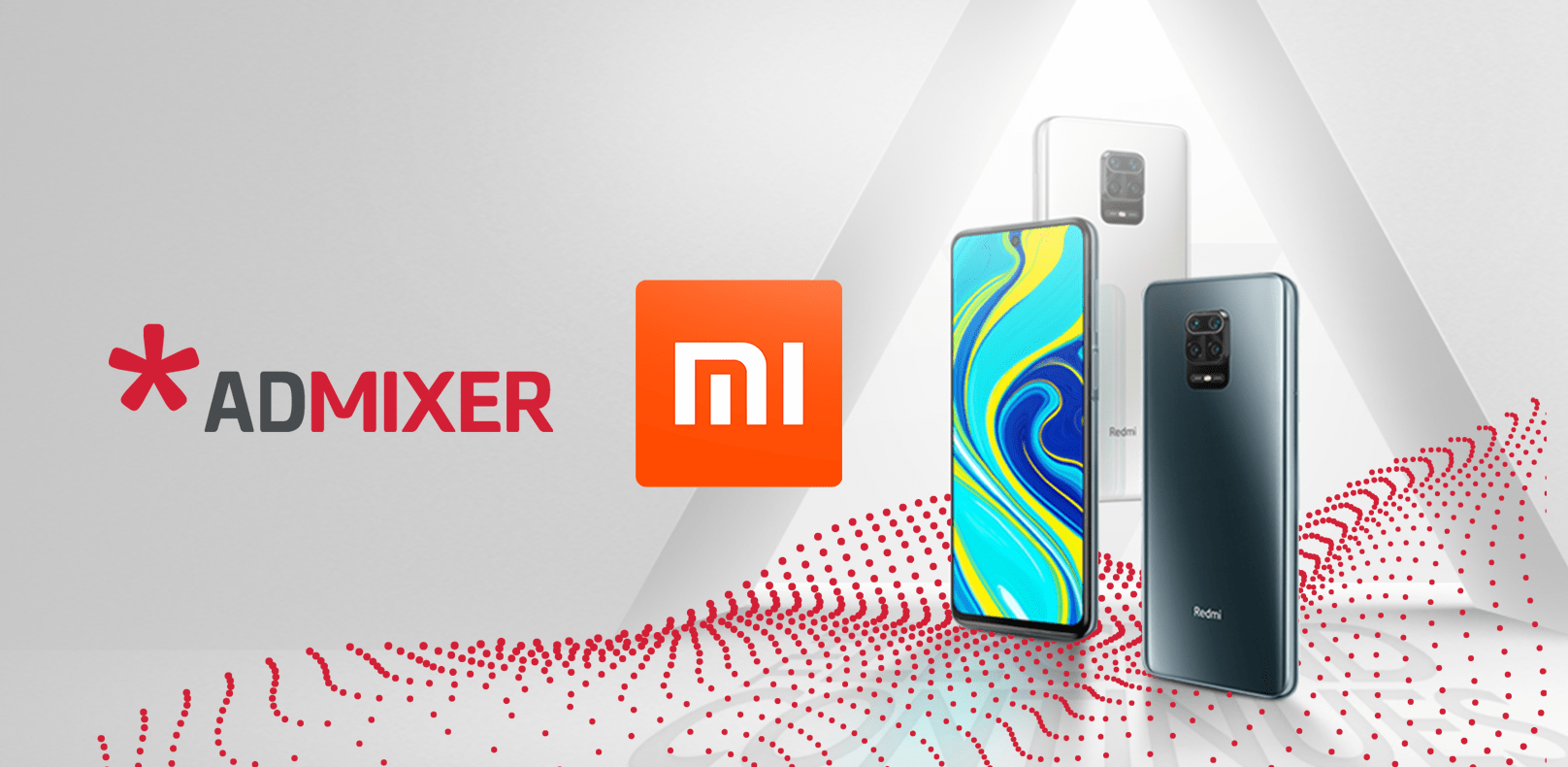 Xiaomi Inventory Is Now Available for Purchase on Admixer
We are proud to announce that Admixer.SSP partnered with Xiaomi and now offers diverse ad formats across Xiaomi apps and services. This also means that Admixer.DSP clients can now purchase new brand-safe inventory from one of the largest tech providers.
Read up to learn more about countless advertising possibilities and audiences you can reach with the Xiaomi ad inventory.
What makes the Xiaomi business model appealing to advertisers?
Services and products that rely on ads to support their business is a long-established business model. However, it is a rare strategy for a consumer electronics company, and Xiaomi is a unique innovator in this field. In fact, Xiaomi brand itself not as a hardware company, but rather an internet service company.
Xiaomi distinguishes itself from the competition by including ads and service integrations inside add-ons and even the main UI. This massive advertising business allows Xiaomi to subsidize and offset the hardware cost, and thus sell it at surprisingly low prices. Xiaomi has set a 5% profit margins for all hardware sales.
Smartphones are, essentially, carriers of the company's services, a channel to reach millions of users with advertising. Instead of deriving the bulk of its profits from one-time hardware sell, the Xiaomi model allows a steady revenue stream from advertising on their devices for years.

Xiaomi audience
Xiaomi has over 400 million active users of its devices in 220 countries and support services in 77 languages. It has the largest market share of smartphones in Indonesia, second-largest in India, and third in Russia, Spain, and Israel.
In Ukraine, Xiaomi has a 20% market share of smartphones; in Russia, it controls 14%, while in Kazakhstan, it gained 10% of smartphone users.
In addition to the massive presence, Xiaomi has a closed-loop Android-based ecosystem of their apps, and build-in services – MIUI. It provides a comprehensive product line of apps, from file management and security to audio players and hyper-casual games.
The 10 main media services have 20+ million monthly active users each and can provide 8 billion impressions daily.

Xiaomi MIUI ecosystem for ads
From now on, you can use Admixer.DSP to run advertising campaigns in the following MI application and services:
Mi File Manager, a free tool to easily manage files and share them offline with others.
Mi Music, a pre-installed music app that offers an integrated music streaming service along with the ability to store offline music.
Mi Video, a video player for Mi devices.
Mi Clean Master, a free app for Android that is designed to get rid of junk files and keep the phone running smoothly.
Mi Security Center, a built-in Security app with features to protect the phone from the uninvited threats, vulnerabilities, etc.
MI Theme Store, a store that sells various themes for phones, one of the most popular features in the MI ecosystem.
Xiaomi Downloads, a native MI file system to manage downloads.
Block Puzzle_Mi, a free mobile hyper-casual game focused around puzzles.
Ludo Master_mi, a free online version of the popular board game Ludo.
Other popular free mobile games: Black Mamba Big tooth, Sugar Star Sukhavati, Wipeout 3D.

Xiaomi ad formats available on Admixer.SSP
Xiaomi offers a variety of ad formats, some of which can be universally applied in all of its apps and services, while some are tailor-made for specific channels.
With Admixer, you can buy ad inventory in the following formats:
banner (300*250, 320*50)
icon (80*80)
interstitial (320*480)
native (1200*627)
splash, native elements (1200*627)
Advertisers can now purchase the Xiaomi inventory in the following geo: Russia, Ukraine, Germany, Indonesia, India, UK, USA, Canada, Mexico, Brazil, France, Italy, and Spain.

Benefits for brands
Xiaomi is a tech company that swiftly got a foothold in the major developing markets of India, Indonesia, Russia, across Eastern Europe, and even in Italy and Spain.
Their ad-based model allowed them to minimize their hardware cost, and provide 8 billion daily impressions to advertisers in the brand-safe environment. MIUI's closed ecosystem of products has a massive reach across several markets, primarily India, Indonesia, and Russia.
Advertising with Xiaomi inventory lets brands:
Effectively build Brand Awareness with vast reach and high viewability rates,
Deliver products promo proposals to the most valued audience with high conversion rates,
Drive app installs with the help of Icon Ads, a non-intrusive ad format, which is naturally integrated across the MI platform,
Announce events or show film trailers to drive traffic.