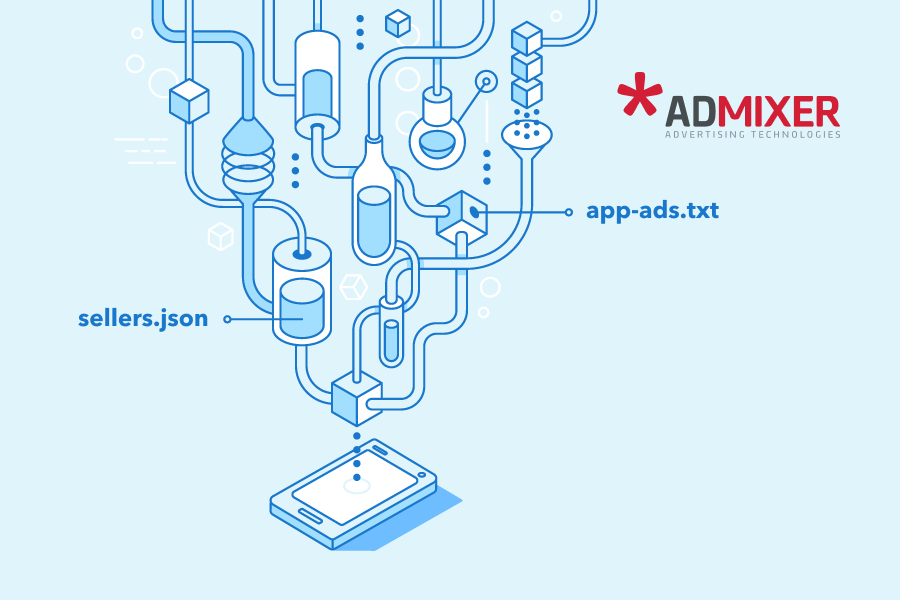 Admixer Refines Transparency Culture with App-Ads.txt and Sellers.json
Ad fraud is an ongoing problem in the advertising industry. 
As overall ad spends are increasing year after year, the rate of frauds income is rising as well. According to eMarketer's latest estimations, advertisers' loss from such actions varies from 6.5 to 19 billion dollars. To improve the situation, IAB Tech Labs expands its anti-fraud arsenal by adding app-ads.txt protocol and sellers.json file. 
Being dedicated to transparency and armed with ads.txt, Admixer Technologies is working now on embracing the app-ads version. Today we are talking about the importance of such a step on the way to the genuine traffic.  
Anti-fraud remedies
While bad actors keep on frauding with the counterfeit sites, illegitimate inventory arbitrage, and domain spoofing, there is contra scam recipe already available. IAB offers ads.txt and app-ads.txt to ensure secure and authenticated ads purchase.
Ads.txt 
Ads.txt represents a text file with a list of authorized sellers specified by a publisher. In this way, it's possible to prevent a suspicious deal. Ads.txt is designed for websites' hosted inventory. This standard isn't mandatory, however, Google deactivates resources without such data file. 
App-ads.txt
On March 13, 2019, IAB Tech Lab introduced the new extension for mobile and OTT apps. It works on the same principle for the same purposes but with a bit more complicated way of implementation. The main issue is that there's no domain or URL to use as a directory where a list of entrusted partners would be stored. 
So, the solution is to process two available indicators: identifier of the platform that app relates to, and the ID of the application for that platform. With these two key indicators, an advertiser can find the original app developer's web domain where ads.txt file is stored. 
Here's how the path to the list of authorized sellers can look like: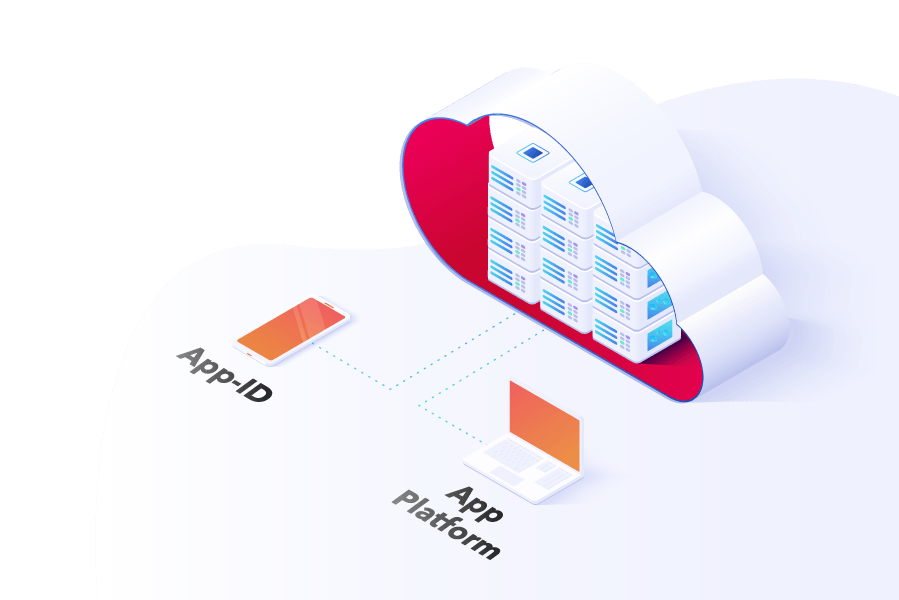 Sellers.json
Following up transparency goals, IAB has developed sellers.json – a data file containing identifying information about publishers' accounts within their advertising platforms. It's a digital passport of the supplier. 
This mechanism is improving supply chain transparency within RTB and programmatic buying as an advertiser can clearly identify the supplier. It also allows media buyers to see all intermediary parties of every bid request.   
Why it is a double-edged sword
On the one hand, app-ads.txt is a win-win solution for all parties in the advertising ecosystem. Developers who spend their budgets on creating audience-attracting applications get protection from unauthorized sellers and spoofing. Advertisers and agencies, in turn, can ensure that their budget spend is reasonable.
However, the issue here is that the process of adoption the standard is not as fast as it could be. It takes time for publishing content distributors to realize the importance and practical value of this mechanism. Meanwhile, brands show readiness to pay for high-quality inventory, rather than risk with dubious bid requests, even if they are cheaper.
Harnessing the latest trends 
Practice with ads.txt has shown its effectiveness, thus, market leaders are actively taking steps to refine their services with app-ads.txt too. In-app advertising share is ramping up significantly and represents a Klondike, so publishing content distributors are strongly interested in embracing this initiative.
As an IAB Tech Lab member and adherent of transparency, Admixer Technologies enthusiastically implements all innovations of the industry to deliver a better user experience. Since this year already, we're included in the app-ads.txt adoption chart by PubMatic.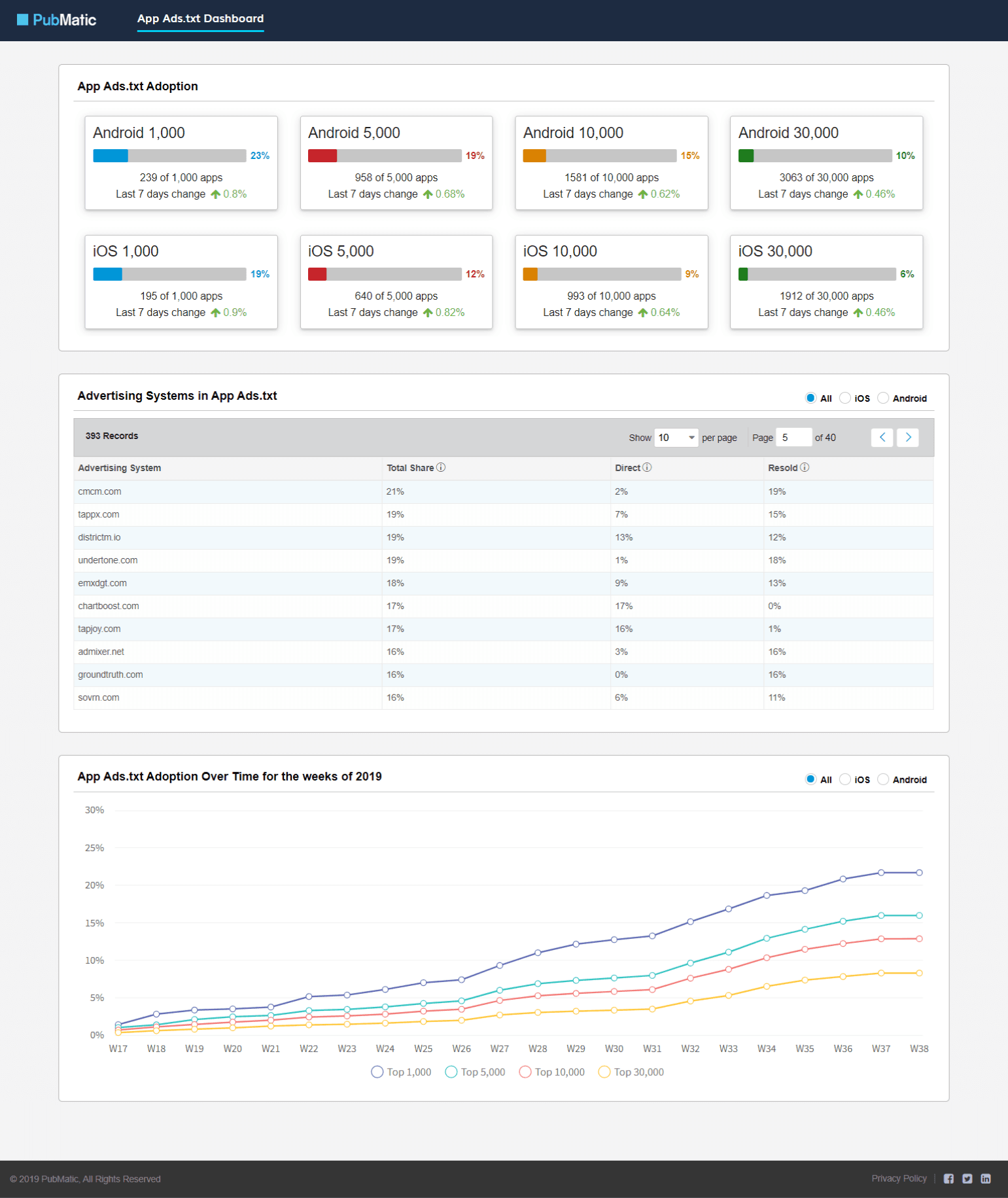 Implementation of app-ads.txt is absolutely free and requires only a will. However, there are lots of app developers and inventory suppliers who still didn't embrace the practical value of this mechanism. We are working on enlightening the values and benefits of this standard for inventory suppliers partners. By using it, they can earn extra points from potential advertisers.