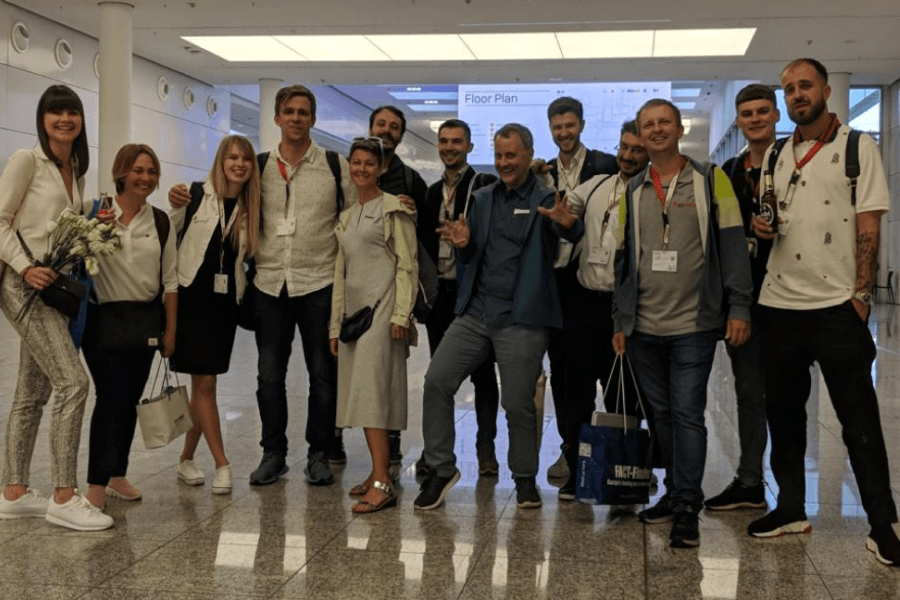 DMEXCO 2019: Ad Tech Takeaways by Admixer
DMEXCO, one of the biggest Adtech & MarTech events, took place in Cologne a week ago. The event gathered more than 1000 exhibitors and 40K+ visitors from ad tech and marketing industry.
Admixer Technologies joined DMEXСO for the fourth year in a row to discuss the latest trends, challenges, and opportunities in the industry, and to present customized Ad Tech Stack of Admixer SaaS products.
Trust in Digital and beyond 
This year, the core topic of DMEXCO was TRUST – in all its meanings.
The keynote speakers were talking about brand awareness and mindfulness, responsibility and efficiency in working with data, new opportunities of higher-quality inventory and supply chain, winning against ad fraud and even staying eco-friendly. We wholeheartedly support these contexts and discussed most of them with our visitors and partners visiting our booth.

Data and privacy concerns
Much discussed – and concerning – topics related to life without cookies and the idea of government control over the vendors collecting user data.
The 'death' of cookies will affect the whole digital ads ecosystem in many ways. As possible alternatives to cookies, data experts name pseudonymous identifiers – or no alternative at all. Sounds worrying, as, in case of refusing cookies completely, marketers won't be able to target their audiences by social, demographics, interests, and more parameters. Moreover, it'll seriously limit marketers in setting up impressions frequency and measuring their ads reach.
Yet, even in the most robust scenario, there's much what remains, like, for instance, category targeting, letting reach specific mobile apps, websites, and their section users as well as leverage location-based marketing.
Another rising trend is walled gardens – closed ecosystems. The main concern about them is limiting advertisers' opportunities which, in turn, will push all the ad tech players outside these ecosystems to consolidate and offer the advertisers effective and reliable alternatives.
New digital media
CTV, DOOH, and audio are among the fastest-growing formats, attracting both programmatic and ad tech market players. 
The exciting potential of CTV will keep transforming advertisers powering them with programmatic capabilities. Also, big players like Apple entering the streaming market will definitely bring the changes and new pressure to existing providers. 
Dynamic DOOH, for instance, has been widely used in Europe so far, and its market share will only grow, as experts say. As for audio and podcasting, most advertisers still consider it as an experiment rather than as a major line item. 
AR and VR are also getting in digital advertising, providing brands with creative and engaging ways to attract users. Major brands are already testing the waters with these emerging technologies, powering up their storytelling and increasing their content and ads virality.

Inventory providers  
In a fast-paced environment, most market players, like big Publishers, Media Holdings or Ad Networks, need reliable partners capable to provide them with tailored tech solutions. What they are looking for is an opportunity to extend ad tech functionality. For instance, to get not just an ad server, but have it accompanied with custom DMP capabilities, additional monetization opportunities, a single platform to manage demand and supply, and more. Basically, it's everything ad tech providers can offer in terms of configurable tech stack.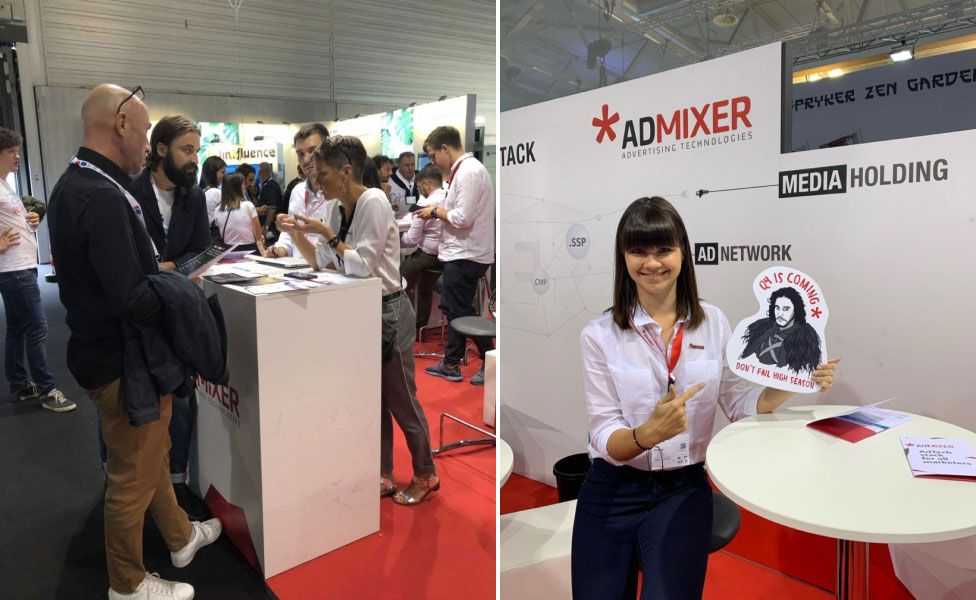 This year we were happy to meet "end customers": media holdings, publishers and ad networks owing sites or partnering with such owners directly; as well as agencies and direct advertisers. Today the entire ad market strives to shorten the supply and demand chain. So our goal at Admixer is to cooperate with market players who build transparent relations with publishers and advertisers, avoiding long chains of mediators.
Agency models of the future
Continuing talking about ad tech stack, it's also what ad agencies are looking today. Following up digital wave 4.0, they experience the need for transformation. The ad tech stack is what can power up ad agencies with data-driven and technology capabilities letting them become a one-stop-shop for advertisers.
The growing importance of transparency
As vocal supporters and contributors to brand safety and transparency in advertising, we're glad to see this trend growing across the industry.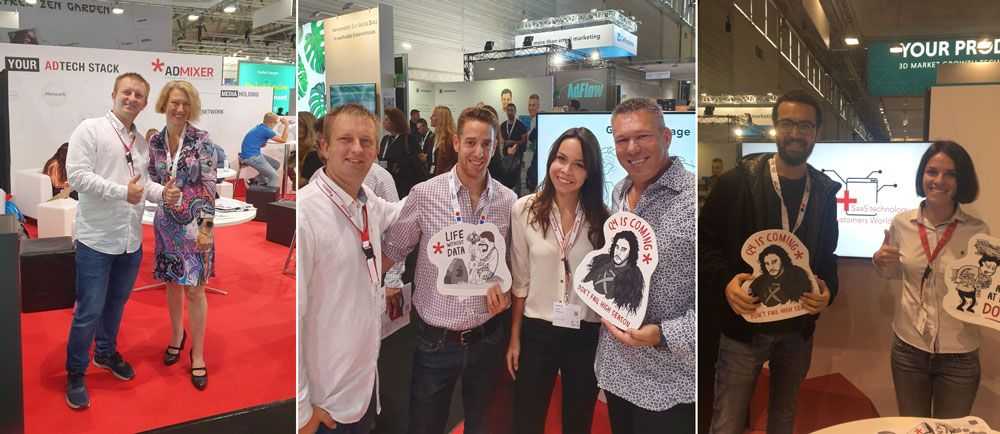 New anti-fraud technology providers appear on the scene, and existing solutions get more reliable, capable, and efficient.
Also, there were a lot of discussions around ads.txt adoption as well as its mobile siblings – app-ads.txt and seller.json. There's still a lot of work to do in this direction.
Networking and party time
Sure thing DMEXCO is not just about the quintessence of industry insights, but also a great multicultural community of people who know how to have fun. We can tell that from our experience! As this year we had a crowdy Admixer Delirium Party named after Delirium Cafe Cologne where it took place and which had fully proven its name. It was blasting!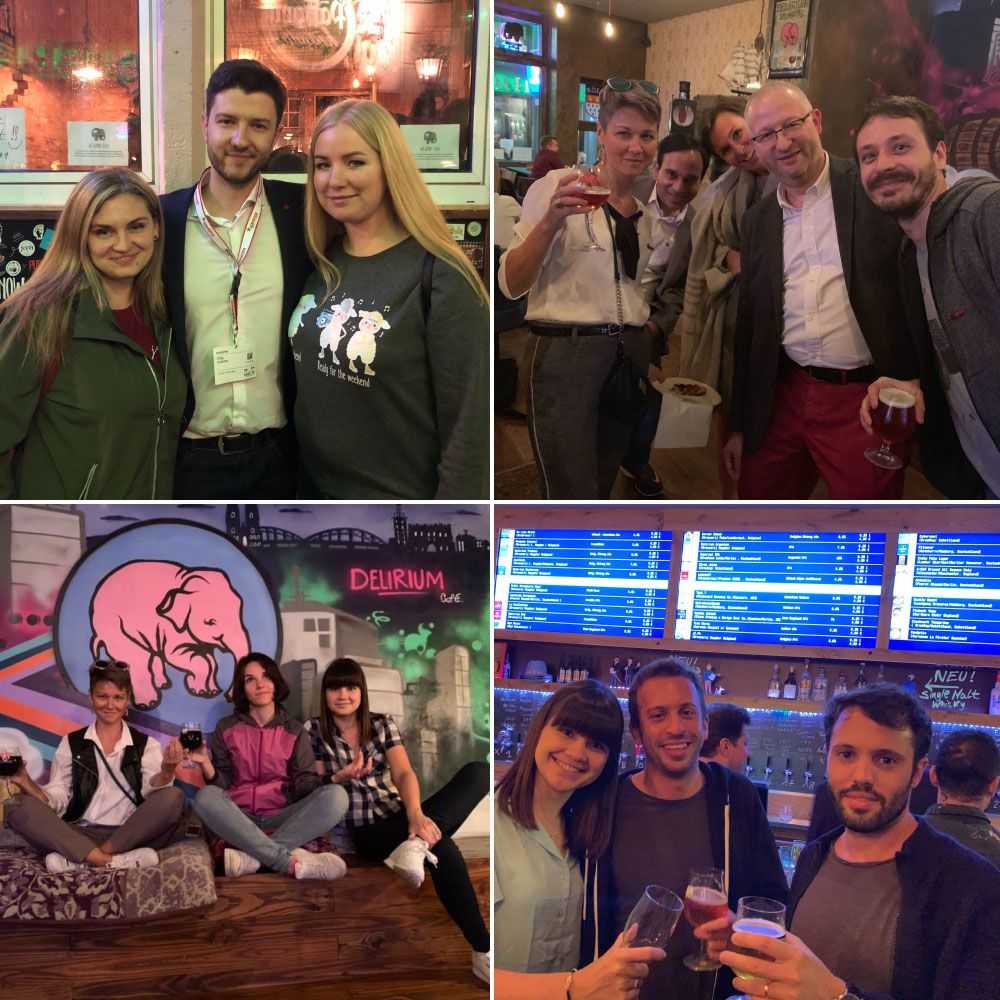 150+ guests, countless glasses of craft beer, loads of fun, talks and warm hugs . You know, what happens in Delirium stays in Delirium, but what we can say for sure, it was a hilarious time with our amazing partners, customers, ad tech pals, and new people we've met at the expo.
Also we were happy to host DMEXCO Ukraine community at our booth to celebrate these two intensive days of working and networking.

What's next?
We hope you were there to stop by the Admixer Technologies booth. If not, there's still much we can talk about!
Send us an email, and let's find out together how Admixer solutions and ad tech stack can help your business: media@admixer.com.