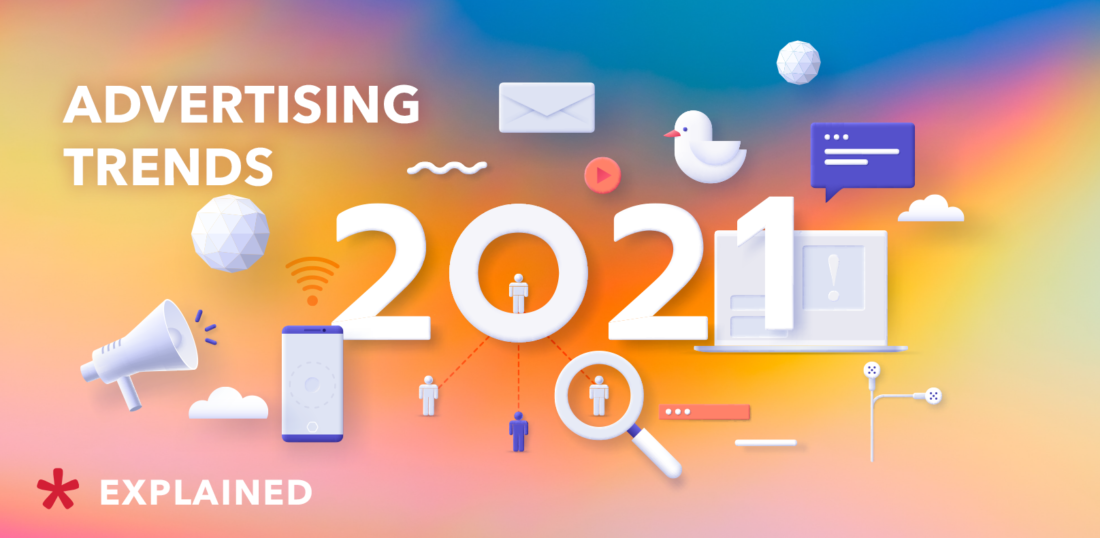 9 Digital Advertising Trends That Will Shape 2021
The end of the year is in sight, and it is crucial to review the key milestones and strategize for the next year. However, predicting the future after the rough ride we just had feels incredibly daunting.
On top of challenges created by the pandemic, 2020 will be remembered for shifts to new privacy regulations and user identity solutions that will radically reshape the market. Digital advertising is going through a historical transition, and several recent ad tech events will echo long into the next year.
1. Depleted ad spend
According to WARC, global ad spend is set to decrease by 10.2% worldwide this year. If it wasn't for the US elections (that accounted for $8.5 billion in ad spend), the drop would be even more dramatic. Media budgets have been significantly trimmed. Brand-awareness campaigns were put on hold, and the remaining resources were thrown at performance channels.
Soaring unemployment undercut growth in consumer spending in the major world economies, and at first discouraged optimistic forecasts. In July, Forrester projected 23% ad spending decline over the next two years.
However, reassuring news about the vaccines gave us some reason for optimism. In October eMarketer projected a quick rebound and 7% ad spend growth. Also, certain regions tend to recover their ad spend faster, CEE and Eastern Europe marketers are planning to increase their digital budgets next year.
2.Critical hit for agencies
The drop in ad spending disproportionately hit agencies. Dentsu, one of the big six holding groups, recently announced that it would cut 6,000 jobs worldwide as a part of crisis-restructuring. By the end of 2021, agencies expect a loss of over 100,000 jobs; cuts outside of the US are expected to match this drop with another 50,000 staffers laid off.
In the long-term, those significant job cuts by agencies are likely to accelerate the trend of in-housing among brands. Companies are already increasingly pulling their advertising in-house to slash costs and speed up the media trading.
Admixer recently released its In-House AdTech Stack — a comprehensive platform for programmatic trading for brands. It is custom-built to address all the common challenges of programmatic in-housing.
3. Shifts in performance of ad formats
2020 brought significant CPM depreciation for most ad formats. At the same time, there is a significant eCPM increase for video ads, possibly due to performance campaigns directed at user acquisition and app installs.
According to WARC, in-stream video ads were among the few ad formats that witnessed a rise in prices (+2.1%) in 2020. The ease of measuring the effectiveness of online video, as well as an increase in online video consumption, signal a big year ahead for this ad format.
Publishers can implement video ads on their platforms with Player.best, a customizable video player with built-in monetization features.
The display also demonstrates a moderate growth rate in several geos, where marketers look for cost-effective alternatives. In-app and in-game advertising significantly boosted their reach and engagement levels, but increased mobile time spent inflated their CPMs.
Another important update for the industry this year is the wave of new DSPs. Publishers who have exclusive access to the good-performing inventory introduced demand-side platforms to access their ecosystems. Pornhub ad network introduced its DSP to target adult content websites, along with Samsung, which rolled out a platform for targeting on their smart TV devices.
4. Big 4 and Antitrust Push
2020 marked the beginning of the US government legal battle against the Big 4. On July 24, US Congress started a landmark hearing — the leaders of technology giants Apple, Google, Facebook and Amazon were summoned to prove that their companies did not monopolize the market and did not obstruct fair competition.
Among the charges were opaque business practices, unauthorized use of data and pressuring competitors. The charges are pretty consequential, and if Congress finds the companies guilty, they could be forcibly split. The hearing is still ongoing, and in 2021 we might witness new dramatic developments.
In the meantime, on December 9 The Federal Trade Commission sued Facebook, charging it with systematic anticompetitive conduct, demanding the sale of certain assets, including Instagram and WhatsApp. The Department of Justice initiated antitrust proceedings against Google, which can mandate the sale of Google Ad manager (the dominant global ad exchange formerly known as Double Click).
The US is not the only country that scrutinized and tried to regulate Big 4 this year. In March 2020, Australia launched an AdTech Inquiry to formulate a new legal framework for digital services. Then European Commision announced Digital Services Act, a legislative package that theoretically could mandate companies holding a large market share, 'gatekeepers', to share the data they collect with competitors, disallow them to pre-install their applications and to allow competing products on their platforms
5. Cookie depreciation and Common ID
2020 was a big year for the browser industry since Chrome, a primary global browser (up to 65% of the world population), announced that it would stop supporting third-party cookies by early 2022. The decision sent shock waves throughout the adtech world since it will fundamentally alter how marketers track and target users on the web.
Nobody can predict if the industry will be able to develop a viable replacement for 3rd-party cookies to identify users cross-site. It is vital for the open web to develop a convenient and universal identifier. In the absence of such ID, budget's can be reallocated to Walled Gardens.
One of the solutions that is picking up steam in the recent month is Unified ID 2.0 by The Trade Desk. In November, The Trade Desk partnered with LiveRamp, Criteo, and Nielsen. Each partnership added capabilities for a comprehensive identity solution based on encrypted and hashed email addresses.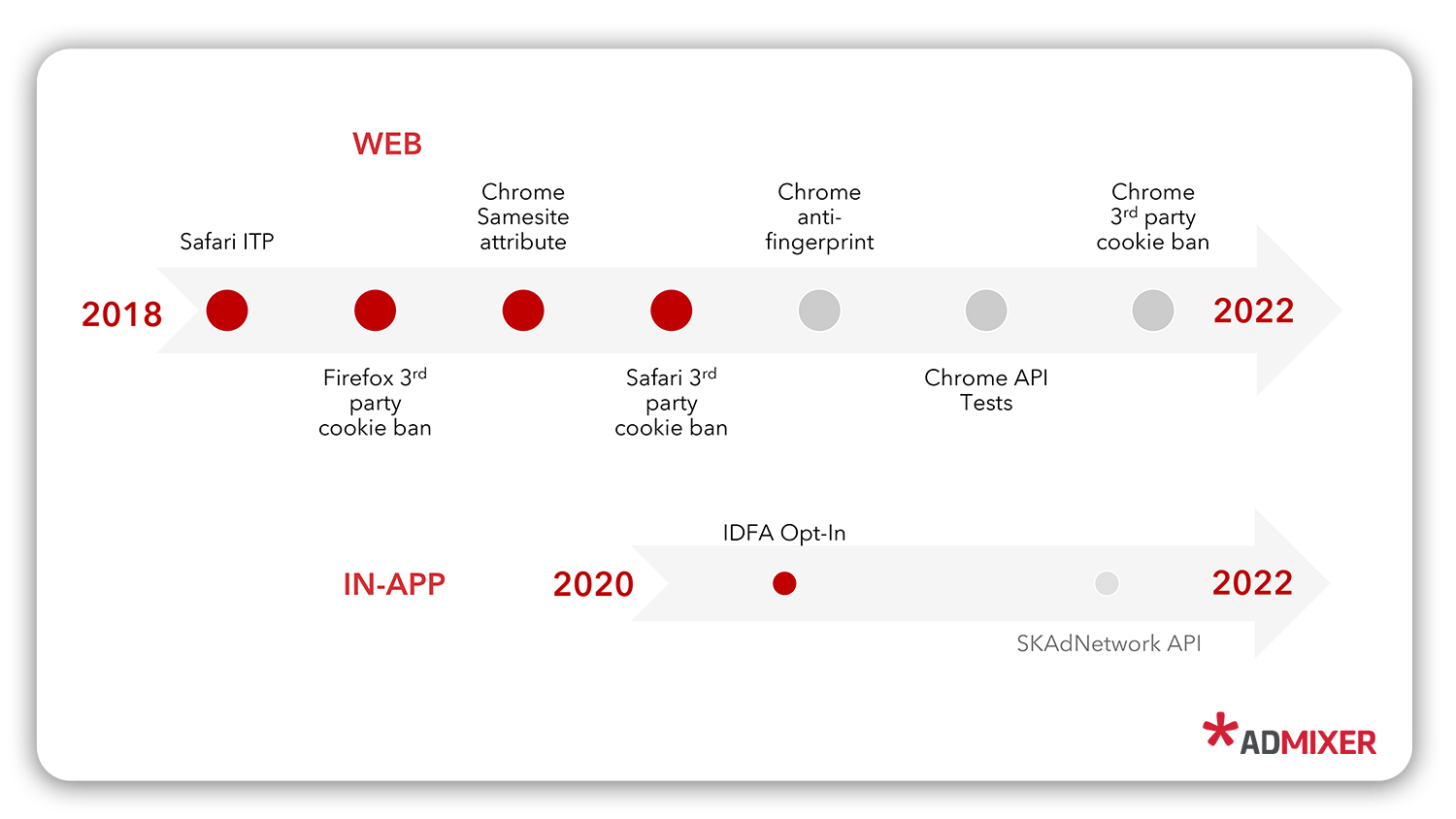 6. IDFA consent
The Apple ad ID, IDFA, is the key to advertising on iOS apps. It operates similarly to web cookies and conveys information about a person's online behavior, app usage, device information, etc. This year, Apple announced that it would make consent to IDFA tracking more explicit in early 2021, which can cut in half the share of targetable impressions on iOS.
Advertisers will lose the ability to cap frequencies, launch retargeting campaigns, and target narrow audience segments.
It is still hard to predict which solution will replace IDFA. Advertisers and app publishers would have to rely on Mobile Marketing Partners (MMPs), which have enough data at their disposal to provide probabilistic reporting. Alternatively, they can use SKAdnetwork, previously dormant Apple's solution to attribute app installs or one of the in-app ID solutions that can emerge in response to the IDFA phase-out.
7. Rise of Tik Tok
In Q1 2020, TikTok set a record and generated more downloads than any app ever in a quarter, accumulating over 315 million installs across the App Store and Google Play.
TikTok rode the wave of thirst for video content and surge in youth internet usage, and attracted 524 million active users worldwide. The convenient mobile-native interface of TikTok paired with creative emphasis, and light bite-size content hit a number of trends. TikTok capitalized on videos becoming the favorite content type and the shift towards mobile devices and in-app dominance – the daily time spent in-app increased to 3 hours 40 minutes globally.
83% of TikTok users have posted a video. It is a highly engaging medium, oriented towards the young generation. Global brands such as Fortnite, FIFA, Calvin Klein, Huawei, and Coca Cola already use it for their ad campaigns.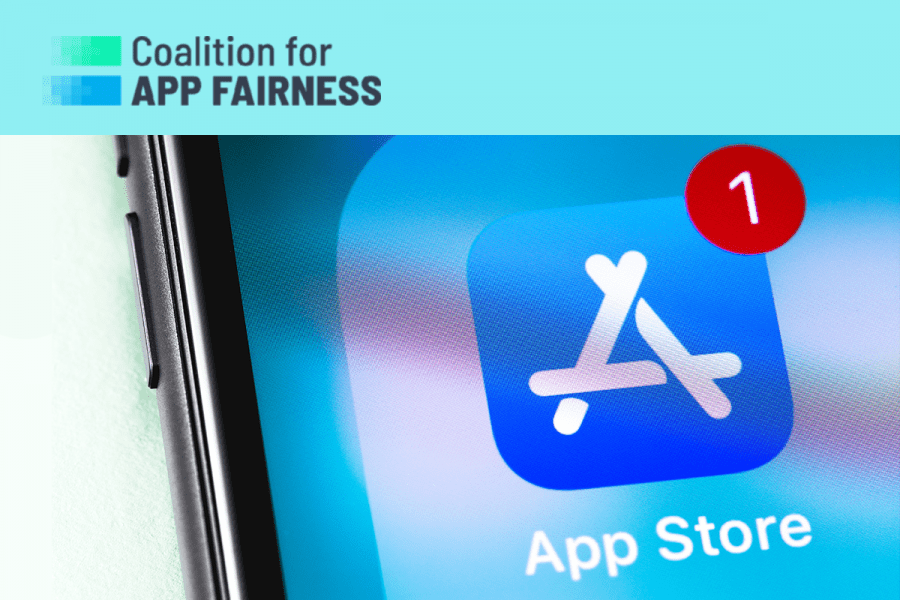 8. App wars
This year, Apple faced a challenge to its undivided rule in the App Store. In September, Epic Games, Spotify and Match Group, and several other influential companies formed the Coalition for App Fairness (CAF). Within several months CAF has rapidly grown from 13 to 50 members. The coalition members slam Apple for monopolizing the market and charging an unfair 30% commission on the incomes.
After strong pushback from the industry, Apple made several concessions, including lowering the fees to 15% for developers making less than $1 million per year, a significant boon for small app publishers. CAF was not impressed with this development since the waiver does not apply to most of its members. The cut applies to app developers that generated only 5% of the App Store's revenue last year, while the major App Store players still have to pay up. In 2021, we will likely see new developments in this battle, perhaps a rising share of web apps.
9. Ads in games
Locked indoors for the last couple of months, users search for new forms of entertainment, communication, and stress relief. Games spread into previously untapped demographics and experienced an explosion in popularity.
Console and desktop gaming attracted some new timers, but mobile was the real growth driver for new gamers this year. In 2020, mobile gaming apps saw a 47% increase in sessions and a 75% increase in installs, giving marketers access to diverse inventory and highly engaged audience. According to Tapjoy, mobile gamers are far more likely to pay attention to ads in mobile games (41%) than on the web (17%), in print magazines (15%) or billboards (15%).
During our recent conference, Adsider Live/ Digital Marketing Boost Viacheslav Sherbakov, Head of Sales and Partnership in eSports company StarLadder emphasized that:
Ads in games can provide advertisers with access to a unique young audience that doesn't watch TV and uses AdBlock, and is not reached by traditional media channels.
To wrap up
The worst mistake publishers and advertisers can make in 2021 is thinking short-term. The industry is going through a tectonic shift that will reshape digital advertising and a global approach to identity, privacy, and tech stack.
COVID crisis depleted advertising budgets, forced advertisers to adopt new cost-effective channels, and accelerated the shift of moving media buying in-house. Google and Apple's decision to phase out their advertising IDs undermined the existing user tracking and targeting and sparked the race to develop sustainable alternatives.
2021 will be the last chance for marketers to update their tech stack, partnerships, and attribution vendors to remain competitive in the cookie-less and post-IDFA world. Keep an eye on what you see in other markets, in other verticals, strategize for the long-term, and not just react to what is in front of you.