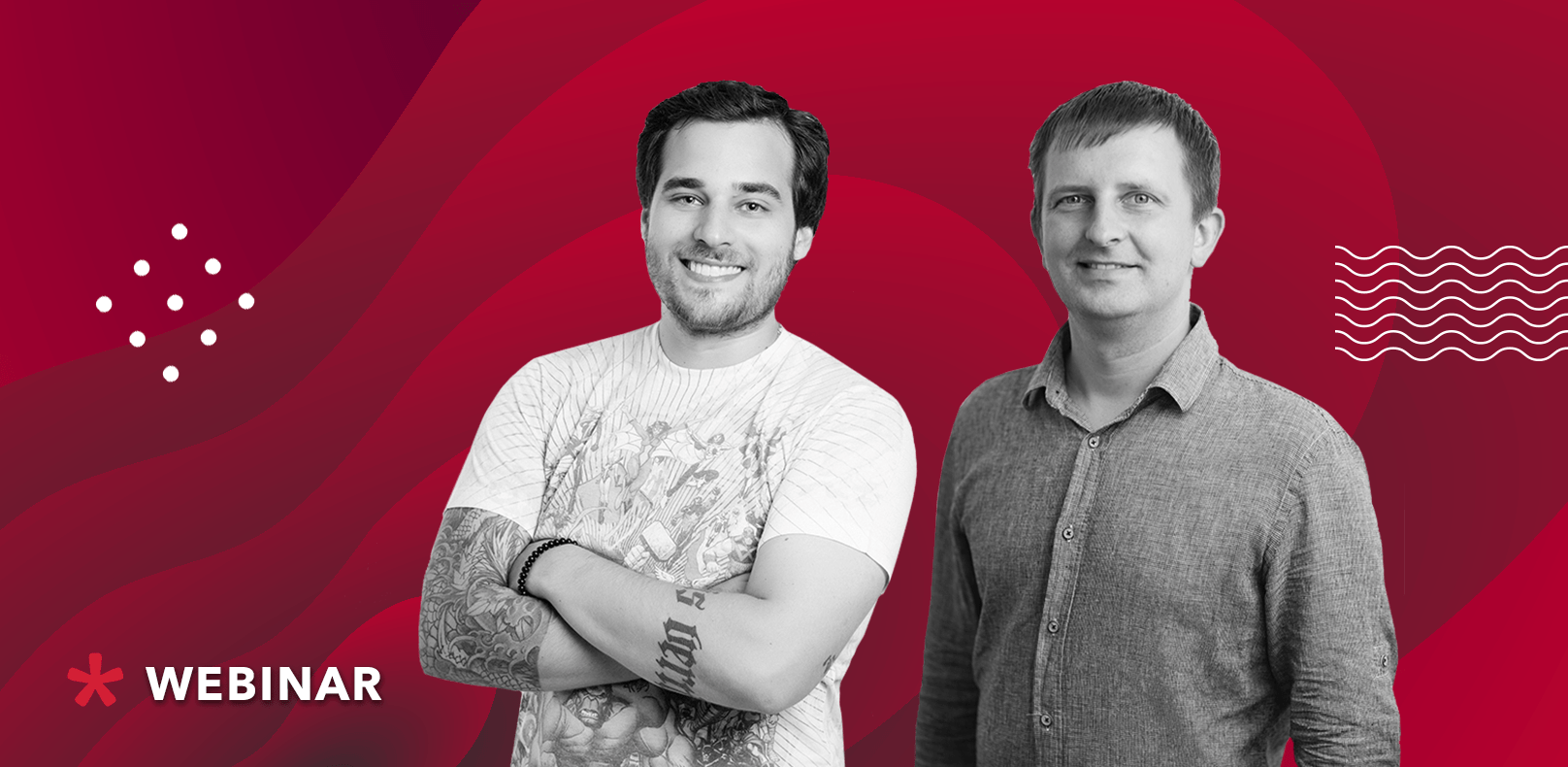 In-App Advertising During the Crisis: Key Changes, Trends, and New Ways to Succeed [Webinar Recap]
On May 5, Admixer Academy hosted the webinar "In-App Advertising During the Crisis: Key Changes, Trends, and New Ways to Succeed." Yaroslav Kholod discussed the new industry developments with Fernando Granata, Head of Programmatic Demand at Appodeal.
Watch full webinar
The pandemic is sending shockwaves throughout the app industry. The changes in daily routines and habits increase usage and app engagements. In the first quarter of 2020, weekly time spent in apps grew by 20%.
Appodeal reports the increase in daily active users and the number of available impressions. However, it does not match with revenues, despite the higher number of impressions, CPMs are dropping.
The biggest beneficiaries of the app boom are communication and gaming apps. However, the situation varies from app to app, even inside the same verticals. According to Apptopia, the verticals that experience the biggest surge are grocery applications, gaming, content/media, and entertainment. Also, there is a surge in the usage of medical applications and health and fitness trackers. The biggest losers of the crisis, are apps dedicated to tourism, maps and navigation, and certain lifestyle categories.
App downloads on iOS and Android devices during the crisis
iOS is prevalent in the wealthy, mostly English speaking markets. The most popular application in these environments during the pandemic are:
photo and video editors
entertainment
shopping
Android is dominant in the rest of the markets, where the favorite segments are quite different. The most popular categories include:
action games
casual games
tools, mostly for cleaning and optimizing device performance
Android is mostly used for entertainment, while iOS for shopping and content production.
Changes in advertising budgets and CPM
Since the beginning of the lockdown in February, advertisers have decreased their budgets for branded content. At the same time, at the beginning of April, the following niches have picked up in spending:
health and fitness
hygiene products
FMCG products
Performance campaigns have gained momentum, and comprise a bigger portion of the advertising market. According to Appodeal, there was 60% of branded campaigns and 40% of performance ones before the pandemic. Now, the share of performance campaigns increased to 75%-80%.
According to the recent Pixalate's programmatic ad spend report, there was a 14% decrease in programmatic mobile app ad spend in March. According to Admixer data, mobile ad spendings decreased by 15% in March and lost another 5% in April.
While the number of ad impressions remain stable or even increase, CPM is consistently going down. A recent McKenzie survey of U.S. households noticed consumer pessimism: 30-50% of households are expecting their income to fall and planning to tighten their belts and decrease spendings. Consumers will spend less on non-essential commodities.
Therefore, the verticals that currently maintain their ad spent might have to cut down their advertising budgets. Even if the pandemic and the lockdown end tomorrow, the financial impact will have a lingering effect throughout the year. In China, where the lockdown is coming to an end, and fewer people spend time in confinement, the number of impressions decreased, however, CPMs have not bounced back to the pre-crisis levels.
Best and worst performing ad formats
According to Appodeal, there are significant changes in eCPM for different ad formats. Advertisers notice less yield from static banners, especially small and full-screen formats, as well as interstitial banners and pop-ups.
At the same time, there is a significant eCPM increase for video ads, mainly because of the performance campaigns directed at user acquisition, installs of other apps, that command higher value.
According to Admixer, rewarded video is the best performing video ad format which demonstrate higher CTR and conversion rate than other video formats.
Rewarded videos are 2 times more effective than interstitial videos and 3 times better than regular out-stream video. Rewarded videos are not skippable so users watch them to full completion. In addition, it is is limited, premium inventory since game developers cannot add them anywhere. 90% of game apps support this format and can supply the quality impression to various advertising verticals in a brand-safe environment. App and game publishers can boost their revenues with video ads on their platforms through integration with a Admixer video player solution.
Another ad format that keeps getting traction despite the pandemic is native advertising. Agencies and new categories of brands increasingly use them. Admixer witnessed a growing interest in native and awarded video formats from automotive brands.
Rewarded video and native formats are available in the Admixer.Creatives, extensive library of ad templates and creative solutions for your campaigns.
Programmatic trends
The global pandemic and the rapid shifts in the app landscape delayed trends of programmatic adoption. The waterfall auctions still dominate the industry, which is yet to transition to new programmatic buying methods based on real-time bidding.
Nevertheless, the transition is inevitable. Both publishers and advertisers will win as the transition will make the ad buying process more transparent.
Slowly but surely, the app industry is leaving second-price auctions in favor of first price action and adopting real-time value metrics, already common in the desktop web.
Recommendations for advertisers
1.Cost-effective strategies
The current crisis provides an excellent opportunity for advertisers to understand their audience better and implement cost-effective strategies. Advertising during the crisis ensures that the brand retains customer loyalty and can recover quicker.
Yaroslav and Fernando suggest experimenting with the combination of different ad formats, implementing native and rewarded videos, as well as throwing some banners into the mix. Banners can provide extensive reach and high volume at a low CPM.
2. Keeping brand safe
At the same, brands should be cautious with their messaging and sensitive about the information that they broadcast. According to Kantar, 75% of consumers think that brands shouldn't exploit topics of COVID for their campaigns.
Advertisers should prioritize brand-safe environments for their ads, and apps and games can be a perfect controlled medium for that.
Recommendations for mobile app developers
1. In-app advertising
As the consumer buying power is decreasing, app developers that relied on in-app purchases for their monetization are facing a drop in revenue. For this reason, they should consider implementing ads on their platforms to supplement their income and offset losses during the crisis.
Consumers increasingly tolerate advertising; nearly 9 in 10 consumers feel that online advertising is necessary to receive free content online. However, it is crucial to strike the right balance between acquisition, retention, and the life-time value of your customers. The current app boom can attract a broader audience to apps; it is vital to keep them engaged and not to exploit their attention too hard.
2. New ways of promotion
Publishers need to be flexible to adapt to new market realities and implement new types of cross-promotion, and giveaways to target untapped segments of the audience.
For instance, Tinder, the world-famous dating app, made free some of their premium features, such as "Tinder Passport" and "Secret Admirer". Despite dating apps losing appeal during the pandemic, Tinder managed to remain in the Top-10 among lifestyle apps.
Glovo, the food delivery app, provided new features for restaurant promotion, and special deals on delivery for restaurants who didn't have this feature prior to the pandemic. Additionally, Glovo introduced features of groceries and medicines delivery in certain European countries. As a result, Glovo was able to maintain its leadership in the segment of delivery, while UberEats, their direct competitor, had to pull out of 7 markets.
Watch full webinar
If you're considering the implementation of programmatic solutions for ad inventory monetization or media buying, contact Yaroslav Kholod, Director of Programmatic at Admixer: holod@admixer.net.