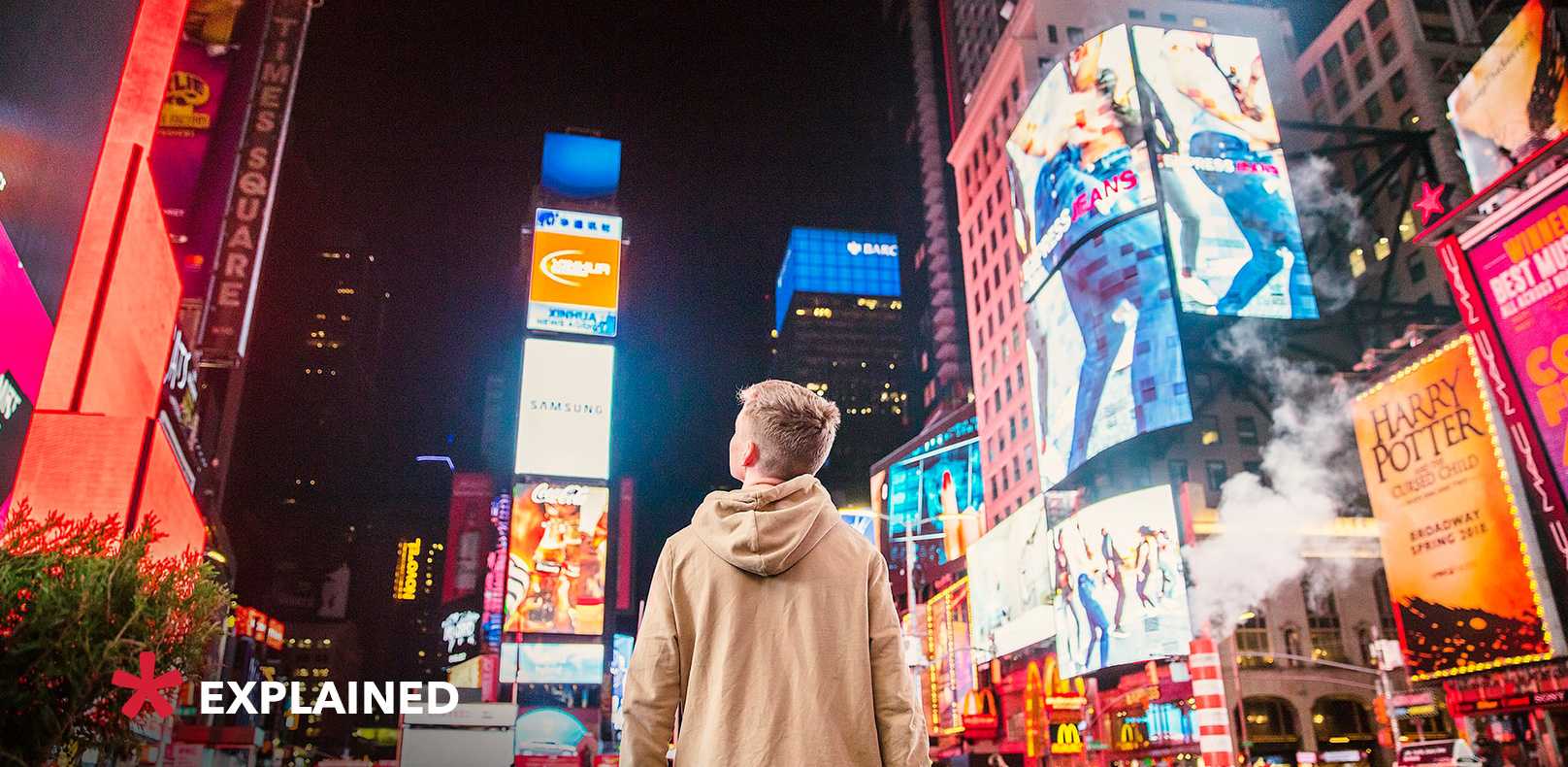 16 Programmatic Trends Shaping the Advertising Industry in 2022 [UPD]
Programmatic advertising is developing rapidly. According to the eMarketer research, more than 88.2% of U.S. display ads will be purchased via programmatic by 2022. Programmatic is becoming a dominant model for trading all media types.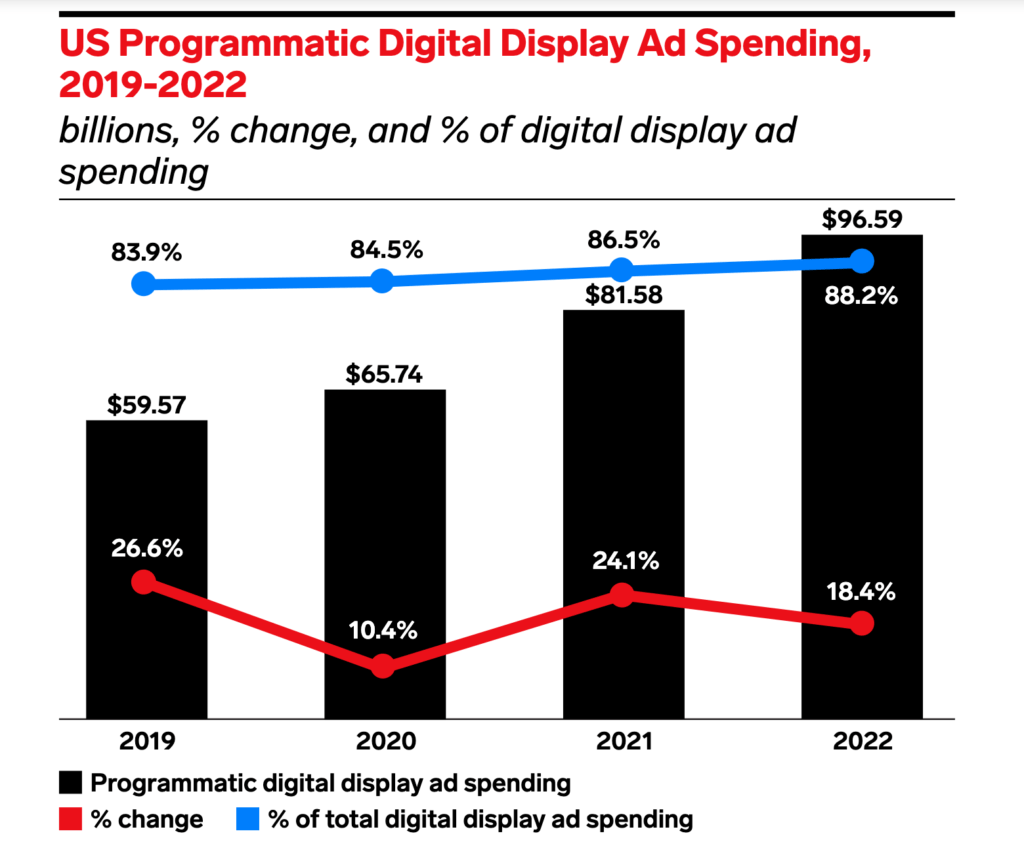 Yet, there is a long road for it to cement its positions in the new sectors, like CTV, DOOH, and in-game advertising. Technological advances in AI and machine learning are apt to reinforce the programmatic ecosystem and provide new opportunities for targeting. Nevertheless, the industry is facing issues regarding privacy, data collection, and fraud. We prepared the list of programmatic trends 2022 that are now shaping the adtech industry.
1. Online privacy awareness
In the past couple of years, privacy security has become one of the most notable programmatic trends. As the use of 3rd-party data is being canceled, many social media sites have to re-evaluate how they use and collect customer information. A surge in privacy legislation, such as Europe's General Data Protection Regulation (GDPR) and the California Consumer Privacy Act of 2018, is making it much harder to use tracking cookies to target and personalize ads for users based on their online behavior.
According to GDPR: "CMO's require effective data rights management systems to ensure they don't lose their most valuable asset — data."
This new regulatory framework disrupts the existing models of tracking user's behavior but opens the doors for advertisers to gather users' data with their consent. The scale of the data might decrease, but in the long run, the policy will increase the quality of available data.
2. Post-cookie optimization
The programmatic industry took a hit after Google announced that it's going to eliminate third-party cookies in 2022. Last autumn, when Firefox announced its decision to block third-party cookies, publishers and advertised were immediately affected. In Germany, where this browser has significant market share, buyers' bid rates were down by as much as 40%, while the publisher's revenue also dropped significantly.
Nevertheless, James Prudhomme, Executive Vice President of Index Exchange, voice careful optimism in his comment for IAB:
"It's challenging in the short term, but long-term, we think the loss of cookies is going to move our industry to a more people-based advertising model. If your focus is on the user and how to earn their trust — as ours is — solutions built around deterministic, first-party data become the clearest path forward."
We've recently explained in detail how cookie elimination will influence advertisers and publishers.
In any case, the industry will have to find a viable user identity alternative to keep revenue from digital ads.
3. Contextual targeting
In the last couple of years, contextual targeting lost its prominence in favor of behavioral targeting, with the help of cookies. This method frequently gathered information on the users without their direct consent.
Nevertheless, the GDPR and the ongoing browser wars caused a resurgence in contextual advertising, since it does not use cookies and does not target users directly. Moreover, the recent advances in AI strengthened automatic content analysis of the web pages. Now, AI can better grasp the content and intent of the page before placing the ad.
We assume the resurgence of contextual targeting will be one of the key advertising trends 2022 and might become even more prominent in 2023 due to the cancellation of 3rd-party cookies. After all, it's one of the few worthy alternatives to cookies.
4. Artificial intelligence
Artificial intelligence (AI) underpins the growth of programmatic advertising ecosystem. Machine learning can make sense of the large data sets and notice nuanced correlations in the user's behavior. AI and ML can map the user data with viewing metrics and suggest the best placement and ad format. AI can help to identify buyers' patterns better, increasing ad efficiency and reducing the cost of acquisition.
According to Admixer CPO Elena Podshuveit, AI is a natural add-on to the industry that has the potential to balance out excesses, amplify bidding strategy, and match ads with the most suitable audiences.
A Deloitte survey of over 1,100 early adopters of AI, detailed that 82% of them witnessed a positive ROI from AI initiatives. Programmatic advertising is also warming up to the idea of AI that can predict customer behavior with unprecedented accuracy. Watson, IBM's celebrated AI platform, reduced cost per click by 71% when companies used it to buy ad spaces.
5. Ad fraud prevention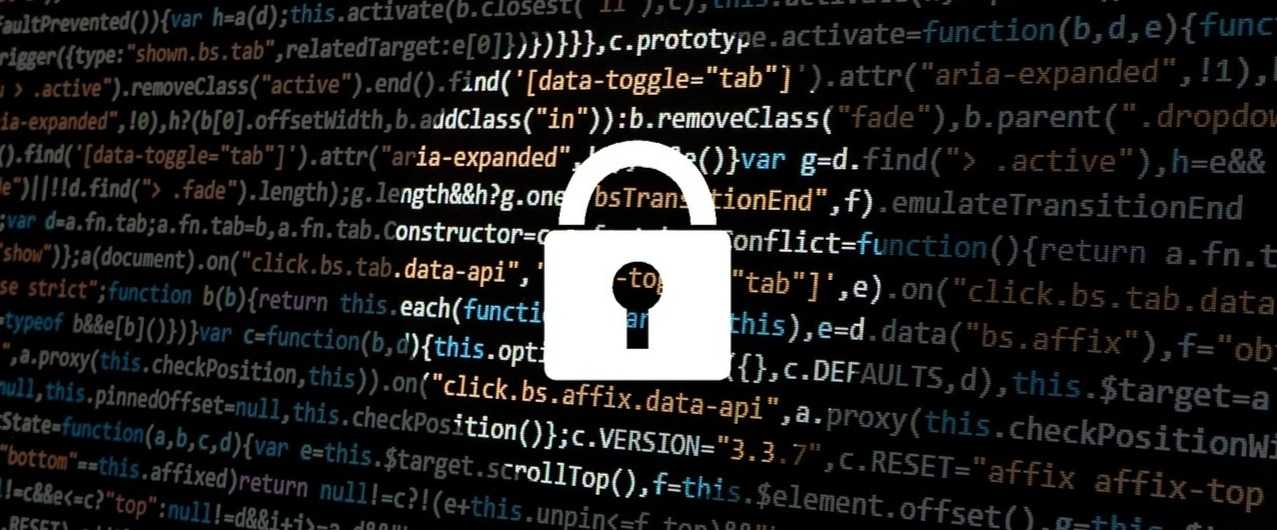 Adtech faces a growing problem with the transparency and accountability of the resellers. Damage from fraud related to domain spoofing and other security breaches resulted in $19 billion loses for advertisers in 2018 alone. A report by Statista, a business data platform, estimates that ad fraud damages will touch $81 billion by 2022, and $100 billion in 2023.
The industry is trying various frameworks to combat this defect of the ecosystem. IBA recommends publishers to implement ads.txt, a file with verified sellers of the publisher's inventory. This allows advertisers to detect unauthorized resellers and prevent fraud in the early stages of programmatic buying.
Ads.txt is currently available only for Desktop traffic, but the IAB lab is also working on the mobile version. They are also working on problems with scaling the ads.txt protocol to make it flexible for resellers. In addition to ads.txt, IAB lab introduced sellers.json, a mechanism for buyers to discover direct sellers or intermediaries in the selling of digital advertising spots.
6. Voice-activated ads
Voice-activated virtual assistants are getting a footing in the advertising ecosystem. The market is maturing with Amazon selling over 200 million devices paired with Alexa last year, while Yandex reported $55 million in revenue from its voice assistant Alisa. The vast majority of traffic comes from voice-activated purchases of household items, clothes, and games.
Gartner predicts that by 2022, 30% of web searches will bypass the screen and happens through voice-activated devices. Programmatic will play a profound role in integrating voice-activated ads with the rest of the advertising landscape. It will help optimize ad spaces in the at-home smart devices with in-store ads, audio, and visual ads, mapping the customer journey.
7. 5G bolstering programmatic
The introduction of 5G internet is going to be a significant boost for programmatic advertising. With the bandwidth 100 times higher than 4G, it is poised to make processing power intensive programmatic a mainstream form of advertising. It will allow advertisers to reach more channels at a higher speed. The display ads will load faster and with greater convenience for the users.
The unprecedented speed of 5G will eliminate the lags and allow videos to buffer more quickly, making streaming a common media channel. Additionally, 5G will propel the growth of in-app and in-game advertising, as well as ads in wearables and smart home devices.
8. In-game advertising
2022 will be the year when in-game advertising comes of age. It is still a new and revolutionary field in the industry. Retargeting is relatively uncommon in gaming apps, while it demonstrates substantial ROI. In 2022, the oversaturated market of mobile gaming will likely diversify its sources of monetization and give in to programmatic advertising.
The introduction of 5G will certainly give an additional boost for the effectiveness of in-game advertising. The industry will develop new metrics to pinpoint viewability, visual engagement, and brand recognition in games. Programmatic advertising is yet to determine the pricing structure for this segment. The path forward is to identify premium in-game segments with higher returns and tailor creative guidelines for genres.
9. DOOH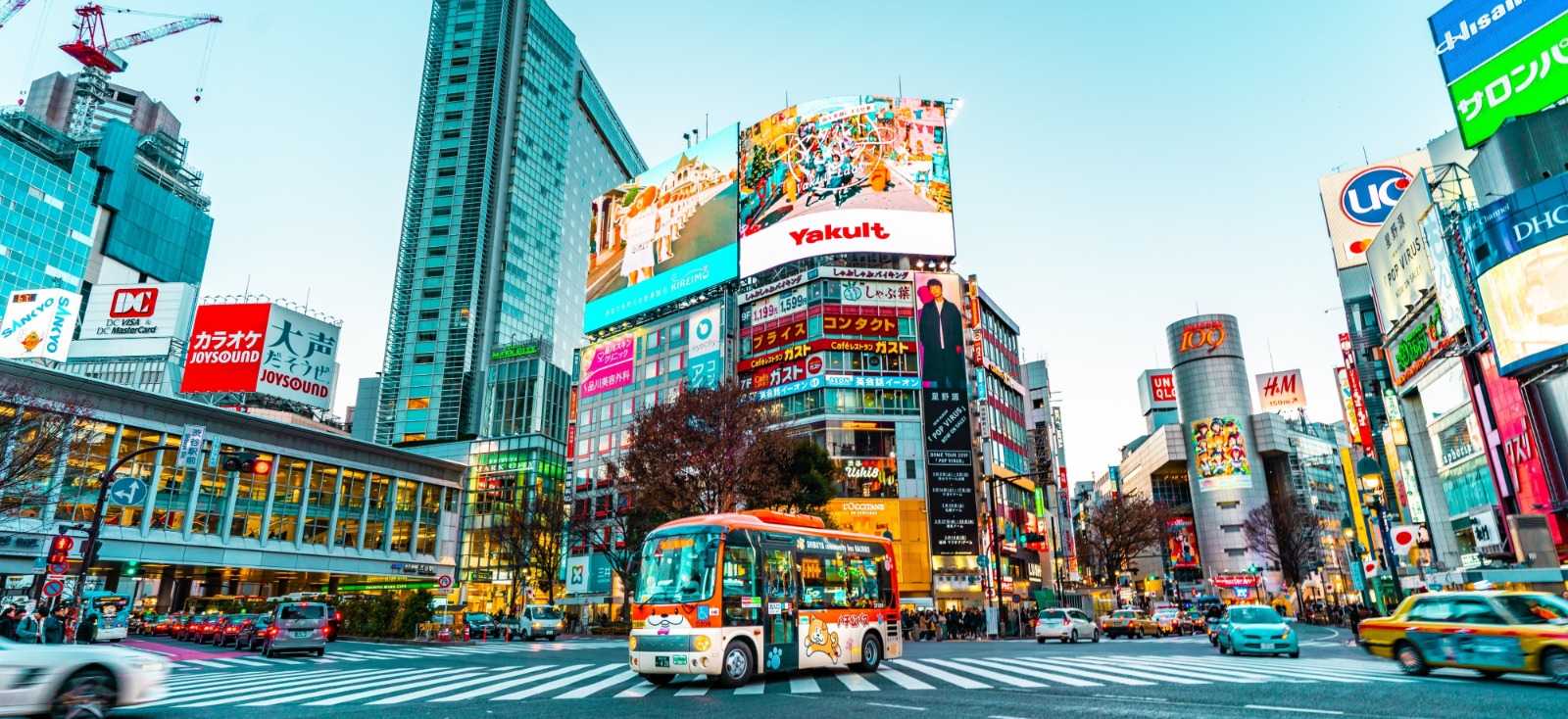 The coming years are going to revolutionize traditional out-of-home advertising by adding a digital component to it. DOOH, paired with the use of mobile location data, has an aptitude to drive conversions in the offline world. Trading outdoor ad spaces and estimating audiences by the foot traffic is a thing of the past.
Programmatic in DOOH will enable targeted audience planning and ad buying while delivering the most relevant and seamless experience for customers.
10. Wearables
Smartwatches and other wearable devices are becoming a hot consumer product. According to the estimates, 305.2 million wearable devices were shipped globally in 2019. This figure is projected to grow to almost 490 million by 2023.
Wearables already gather information on health, lifestyle, location, and other metrics. The availability of such data enables advertisers to target the strongest prospect in the right location, time, and with the most appropriate message.
11. Deeper ad personalization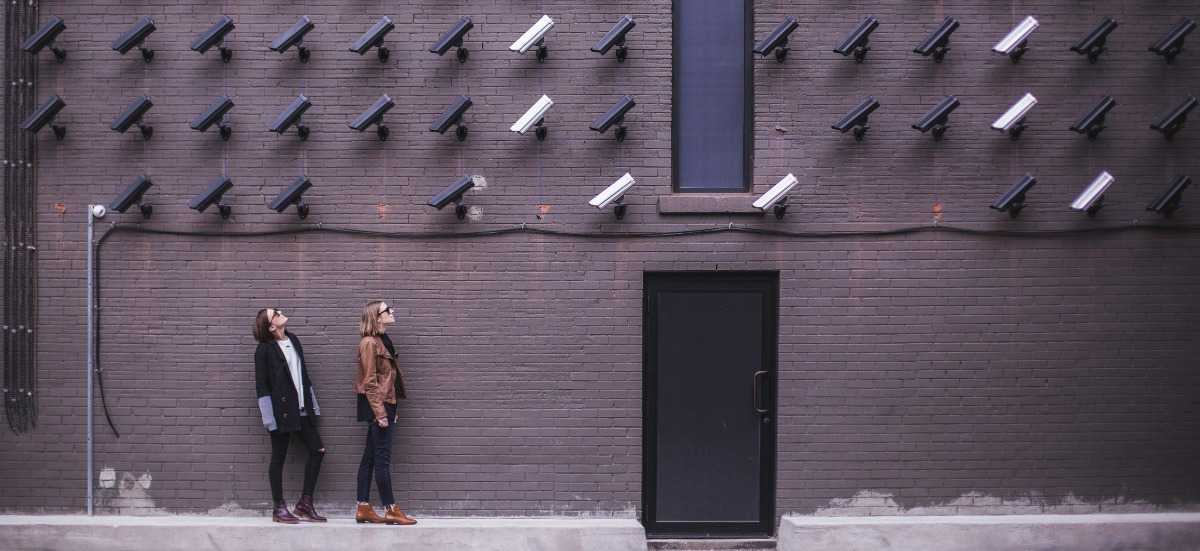 As the web is maturing, the audience is getting smarter and more demanding. It is getting harder for advertisers to reach their prospective customers without smart audience management, segmenting, tailored targeting, and highly personalized ads. That is where programmatic advertising comes in handy. Programmatic ad technologies enable advertisers to measure the impact of their creatives and adjust them in real-time. Dynamic ad creatives allow advertisers to customize their ads and deliver highly personalized messages.
The abundance of data and AI-based predictive modeling allows programmatic to tailor the message for specific demographics, device type, location, and time.
12. Agency vs. an in-house team
According to the IAB Europe survey, 86% of brands that are active in programmatic have some in-house capabilities. There are brands that fully-transitioned to in-house teams for their media buying (39%) and companies with partial capabilities (47%).
Brands usually use in-house teams for strategic activities, while outsourcing tactical and technical functions such as campaign optimization and data management.
13. OTT and connected TV (CTV) ads
Among the most hyped programmatic trends of the recent years is the expansion of OTT and CTV ad market.
According to eMarketer, there are currently 200 million CTV users with this number expected to reach 204.1 million by 2022. Streaming services, such as Netflix, Hulu, and Amazon Prime, are surging in viewership, and capitalize on OTT advertisements. In addition, in November 2019, Disney launched its streaming service Disney Plus, further boosting the industry and leaving traditional TV far behind.
The PwC report estimates that programmatic TV will represent approximately one-third of global TV ad revenue in 2022.
14. Digital audio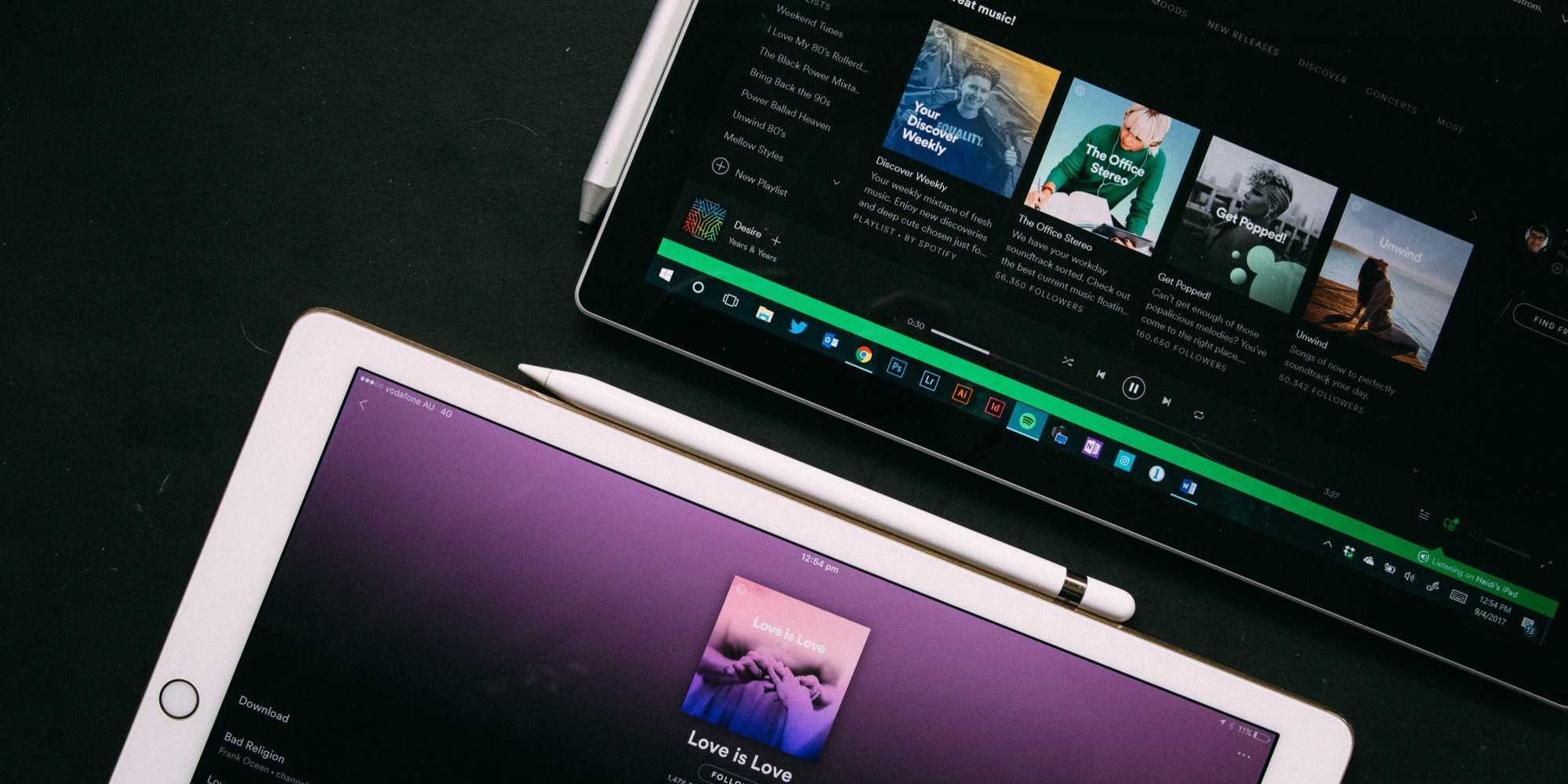 SoundCloud, Google, Pandora continue to make substantial earnings from programmatic advertising.
Spotify is scaling up its programmatic advertising. In 2018, they reported 94% of revenue growth. Podcasts are also making waves in the industry. According to the 2021 Podcast Revenue Report, advertising revenue exceeded $1 billion on podcasts in the U.S., a 53% increase since 2017. 
We previously explained how digital audio advertising works and how it can be reinforced by a companion display ad.
15. Open web vs. walled garden
It seems like we are witnessing the end of public infatuation with walled gardens, a closed ecosystem in which all the operations are controlled by the ecosystem operator (i.e. major tech corporation). According to the survey by OpenX, consumers spend more time on the open web than on Instagram, Youtube, Facebook, and Amazon. That includes longer sessions and more browsing sessions per day. Over 30% of people say that they use Facebook and Youtube less than they did a year ago. The primary reason is less relevant and engaging content.
In contrast to walled gardens like Facebook, Instagram, YouTube, and Amazon, the open web is the place where consumers are most likely to find relevant ads, that would make an impact.
16. Omnichannel advertising
Nowadays, people own a lot more consumer electronics devices than in any previous decade: a smartwatch, a smartphone, a tablet, etc. With an omnichannel approach, advertisers can comprehensively reach all these devices. Programmatic adtech allows them to streamline ads, and at the same time, customize them to suit various devices.
An omnichannel approach allows advertisers to track better and predict customer behavior and achieve maximum conversations by serving the ad in the right medium and at the right time.
Summing up: the path forward
The above programmatic trends will definitely benefit the adtech industry — advances in AI, better personalization and behavioral targeting will soon become a cornerstone of digital advertising.
Programmatic is expanding to new maturing media formats, like CTV, DOOH, and Digital Audio. At the same time, the industry is facing issues regarding privacy and data collection. It will have to adapt to new regulations, as well as transition to the post-cookie model.